Search Engine Optimisation (SEO) Agency
Search Engine Optimisation is the process of curating online content that provides answers user's queries, because, to put it bluntly, audiences aren't searching for your brand, they are searching for questions that are related to your business expertise.
SEO agencies help your business' website rank higher on Google search pages by spreading your business expertise through content that is useful, meaningful and engaging for audiences. They help your business create useful content that includes the keywords and questions that people are already searching for.
The ultimate goal for SEO agencies is to push your business website, or published content, further up on those Google search results pages – because whoever goes past page 1 of Google search results? They also ensure that your website is ranking for the right keywords that will help increase traffic volumes, spread brand awareness and ultimately, lead to more sales.

Frequently Asked Questions
What do Search Engine Optimisation / SEO Agencies do?
SEO agencies help businesses like yours, not just be seen in Google result pages, but to be seen for the right keywords that match the intent of the person searching for something that is related to your business expertise. They can help your business website rank higher on search result pages by using optimised keywords, cleverly curated content and SEO website design.
What is SEO and what can it do for my business?
SEO helps your business cut through the clutter of content that has been published by your competitors. It doesn't make sense to invest in a website that no one will see and it also doesn't make sense to invest in content that no one will access. SEO agencies help you gain a return on your investment for online content, increasing brand awareness, web traffic and ultimately, leading to more digital sales.
What questions should I ask SEO Agencies?
If you're ready to start working on increasing the search rankings of your website, you'll want to ask an SEO agency how they'll drive quality traffic to your website, how they'll react to the very latest Google algorithm changes and how they are going to embed SEO practices into your online content. It's important to know what their SEO strategy is and why it's worth investing in to benefit your business.
Digital Marketing Agency – SEO Agency
Why ProfileTree SEO – Search Engine Optimisation Agency?
At ProfileTree, we embed SEO into everything that we do, from blog posts to video content and website design, you can be assured that your online content is ready to rank. We create content that promotes your business expertise whilst appealing to audience queries. If you're looking for an SEO to help you dominate search engine results, we've got you covered!
What is SEO?
Think of SEO like a digital battleground, each business is fighting for that number one spot on Google search results pages, or at the very least to appear on the first page of results. because how often would you go beyond page 2 of Google results?
SEO is the process of trying to match your online content to user queries. Take for example a clothing company for men, their online content will be curated in order to target the keywords and phrases that people are searching for, i.e.) men's fashion / instyle trends for men's clothing / jumpers for men / trousers for men, etc.
This ensures that people, who don't necessarily know your brand, are able to find your business and access your products / services. Without SEO, businesses will struggle to remain seen in the highly competitive environment of online marketing.
SEO goes beyond creating content using commonly searched keywords and phrases though, it involves specifically curating content in a format that appeals to Google's algorithms. SEO agencies are experts in understanding Google algorithms, staying up to date with new trends and ensuring content is formulated in such a way that is appealing to potential audiences.
Is SEO paid for advertising?
Whilst you might pay an SEO agency to create SEO content on behalf of your business, it is NOT a form of paid digital advertising. SEO is an organic form of advertising, meaning that it attracts audiences with cleverly structured content that rises on its own merit.
It is not unusual to see paid ads on Google search results, these are usually the top 3 or 4 results and they are clearly labelled as ads. However, this isn't a good option for long term rankability, it is a costly form of advertising and when you are no longer able to pay for ad space, your website will fall down massively on search engine results.
It is also worthy to note that Google ads will not affect your SEO ranking directly, but they can be used in order to gather indirect information, i.e. the click-through-rate which can then be used to influence your SEO strategy.
With SEO, there is a long term goal of increasing your brands credibility and authenticity, so that Google knows to show your business website or related content in response to users queries. SEO is about creating quality content that audiences will return to and engage with, benefitting your business in long term growth and ongoing digital presence.
Finding a SEO agency FAQs
With so many competing SEO agencies, it can be difficult to pick one that's right for your business. Check out these responses to frequently asked questions and find an SEO agency that understands your brand.
How do I find a good SEO company?
In order to find a good SEO company, you should first ask how their internal brands perform on search engines. It's also worth checking if they hold any webinars or publish any informative SEO training, as this is all a good indicator of their industry expertise. If you want to do some extra digging, copy their URL into Semrush and see how well they perform.
What questions should I ask an SEO agency?
You should ask an SEO agency what your current SEO performance looks like, and after you have worked with them, ask to see data on how their efforts have improved your rankings. You should also ask them how they define SEO success and what types of content they can enhance with SEO tactics, i.e.) SEO blogs, video content, etc.
What do SEO agencies actually do?
Put simply, an SEO agency will help your business rank higher on search engine results, but how do they do this specifically? SEO agencies will conduct a thorough analysis of your current SEO performance and suggest ways to improve it through specially curated content.
Audit current SEO performance
There is an incredibly wide range of SEO auditing programmes available, due to the increasing demand for businesses who are seeking to improve their SEO performance. However, conducting this process isn't easy because there are so many different performance statistics that you need to consider in order to get a clear view of how your website is performing.
At Profile Tree, we use a system called Semrush, which gives an incredibly detailed analysis of your website's performance and SEO capabilities. It's an important tool for SEO analysis and the launchpad that we use for increasing your website's ranking. There are, however, alternatives to Semrush out there and they may be worth exploring for helping you to analyse your SEO performance.
How does Semrush help with SEO?
Semrush is an online platform that provides comprehensive data surrounding a website's performance. It provides many important data points including traffic volume, click- through rate, etc. It also provides rich data surrounding keywords, frequently asked questions and related keywords, all of which are great for creating useful and informative content.
What to expect from an SEO agency?
After an SEO agency has completed a deep analysis of your website's SEO performance, they will recommend an SEO strategy going forward. This involves embedding SEO practices throughout the online content, and seeking to improve your websites ranking on search engine results pages.
Website SEO
Your business website is the home of online sales and it is a priority that it is created with SEO tactics in mind.
Website SEO ensures that the content on your website is appealing to search engine queries as opposed to just talking about your brand. It ensures that the website URLs are clearly defined with embedded SEO keywords and that multiple service pages are created in order to direct more traffic to your website.
Blog SEO
Blog SEO through blog content is a great method for targeting SEO phrases and subtly redirecting customers to your website.
With blog content, you can include long forums, give in depth detail and provide deep explanations on topics that are related to your business. They also help position you as industry experts, increase brand awareness and position your brand as authority leaders within your field.
Video SEO
Video SEO accounts for over 80% of the content that is consumed on the internet, so it makes sense that Google is now starting to show videos in their search engine result pages.
SEO keywords can be embedded within the script and within the titles. They are much easier to rank for compared to text content, because there are less videos available that are competing for similar keywords.
Voice search SEO
There is an increasing trend for search engine queries to be performed through voice activated technology. This has led to websites curating their content for this purpose, increasing the chances of voice technology using their website when giving verbal answers.
An SEO agency will help you create conversational content that is appropriate for responding to voice searches.
No matter what type of content your website is producing, SEO should be embedded throughout, otherwise the content is not optimised and at risk missing out on reaching audiences, increasing brand awareness and ultimately, leading to more sales.
SEO agency tips for creating SEO written content
As an SEO agency, we have a team of content writers who are well versed in SEO practices. Here are some of their tips for creating SEO written content that is capable of ranking well in Google search results.
SEO Title
The SEO title is one of the most important aspects for content ranking on search engines. They should ideally be between 40 – 65 characters in length, and the keyword should always feature at the beginning of the title.
Although it isn't always possible, try to create titles that have a number in them, e.g.) 5 ways to, 10 things to remember, etc, and try to include a power word, e.g.) Amazing, beneficial, supporting, etc.
Word count
Aim for a high word count, there is a lot of competition out there and if your content doesn't have enough words, Google won't bother showing it in their results. Website content should have at least 750 words per page and blog content and supporting articles should have at least 1000 words in them.
Readability
Readability refers to how easy your content is to understand. If your content is written with lots of jargon or technical terms, it will confuse a novice and Google will interpret it as difficult to understand. Try to write using simplified terminology and short sentence structures. SEO assistants will provide a readability score, so you can go back and simplify the content if needs be.
Headings
You should also make use of headings throughout your written content. Start with H1 headings and include your keyword in the H1 as this signposts to Google algorithms that it's important content.
Headings also help the reader break up the content and skim the content for pieces that are relevant to them. Google tends to view written content in a pyramid like structure, so start with H1 and then progress onto H2, H3, etc.
Structure
The structure of your written content is also very important for making it appealing to audiences. Avoid using long paragraphs as this will only overwhelm audiences, try to keep paragraphs short, around 4-5 lines maximum.
Font, italics and bold
You should always stick to using a font that is clear to read and uncomplicated, avoid using calligraphy style fonts as this might set an unprofessional tone and confuse the reader. You should also make use of italics and bold fonts, they signal important points to the reader and bold fonts signal to Google that it is an important term.
Keyword density
The keyword density refers to how often the keyword or keyword phrase is used in the written content. It is recommended that the keyword density is used 1-2 times every 100 words.  
SEO training
SEO might sound daunting, particularly when you have just explored SEO platforms like Semrush, it can become a little too overwhelming. SEO agencies look at these platforms like second nature, due to using them everyday, they are no longer intimidated by the many data points, and like anything – it's always harder to learn at the beginning.
At ProfileTree, we offer in depth SEO training, ensuring that you can effectively evaluate your SEO performance, compare your performance against that of your competitors and gain keyword insights that will guide you in creating content.
Creating content without an effective SEO analysis is like taking a stab in the dark, you don't know if it's what your audiences are seeking and it could be a waste of time and resources if it's not going to help your website rank any higher on search engine results.
With our tailored SEO training, we can help you identify opportunities for growth in relation to your specific industry and business goals. We also record all of our training resources, ensuring that you have an accessible resource for SEO support in the future.
Selecting the right SEO agency for your business
In order to select an appropriate SEO agency for your business you should ask them some basic SEO questions in order to establish if they are the right fit for you. You should also ask them if they have had any experience in SEO marketing for your industry, e.g.)
SEO agencies work with multiple clients throughout the day, but knowing that they have had direct experience marketing within your industry should provide some reassurance on their capabilities to do the same for your business.
At ProfileTree, we embed SEO practices in everything that we do. We believe that it has the power to transform your business and give it the recognition that it deserves. We take pride in seeing our clients rise in search engine rankings and have the know-how to make it a reality.
For an agency that has SEO embedded within its culture, ProfileTree is your best option.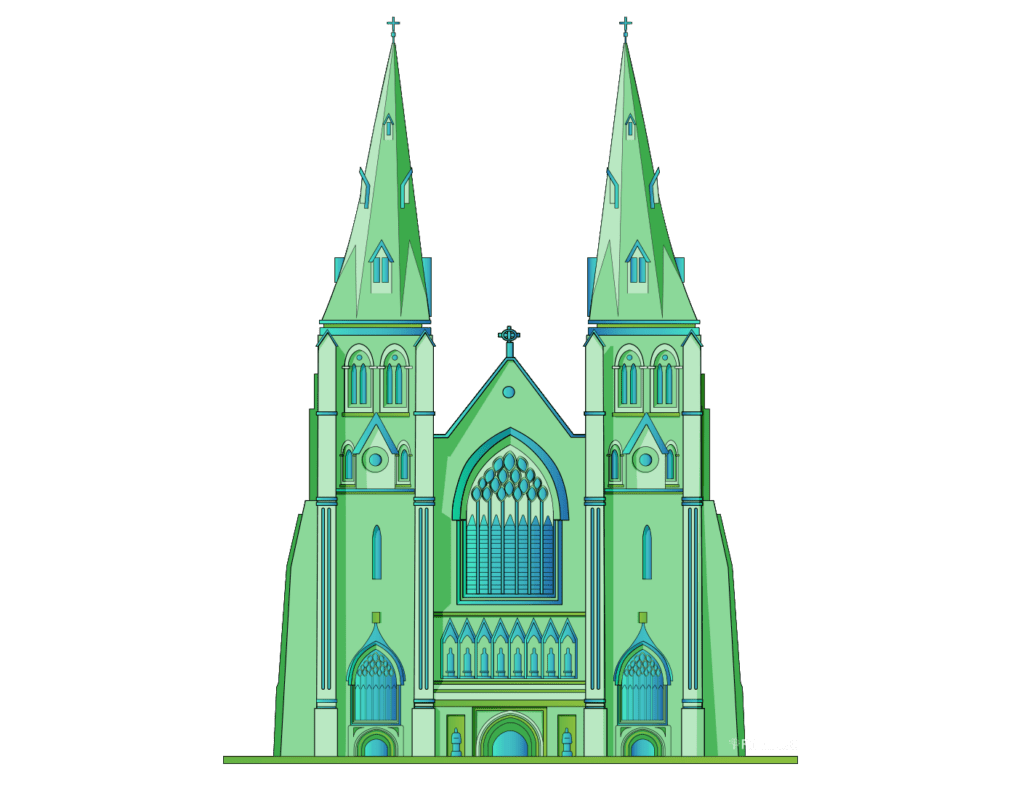 Search Engine Optimisation / SEO Agencies – Armagh
Looking for the right approach to content marketing in Armagh for your business? We've helped a huge range of businesses like yours.
That's because we're a locally-based content agency, with a broad knowledge of digital marketing, web design/ development, social media and much more, who deliver strategies built around real results for local businesses.
Search Engine Optimisation Agency Armagh
Search Engine Optimisation / SEO Agencies – Newry
If you've been searching for the right approach to content marketing in Newry, you might have uncovered more questions than answers.
That's because, beyond headline advice like our tips on this page, your own business and unique and will need a unique strategy to drive the results you need.
Search Engine Optimisation Agency Newry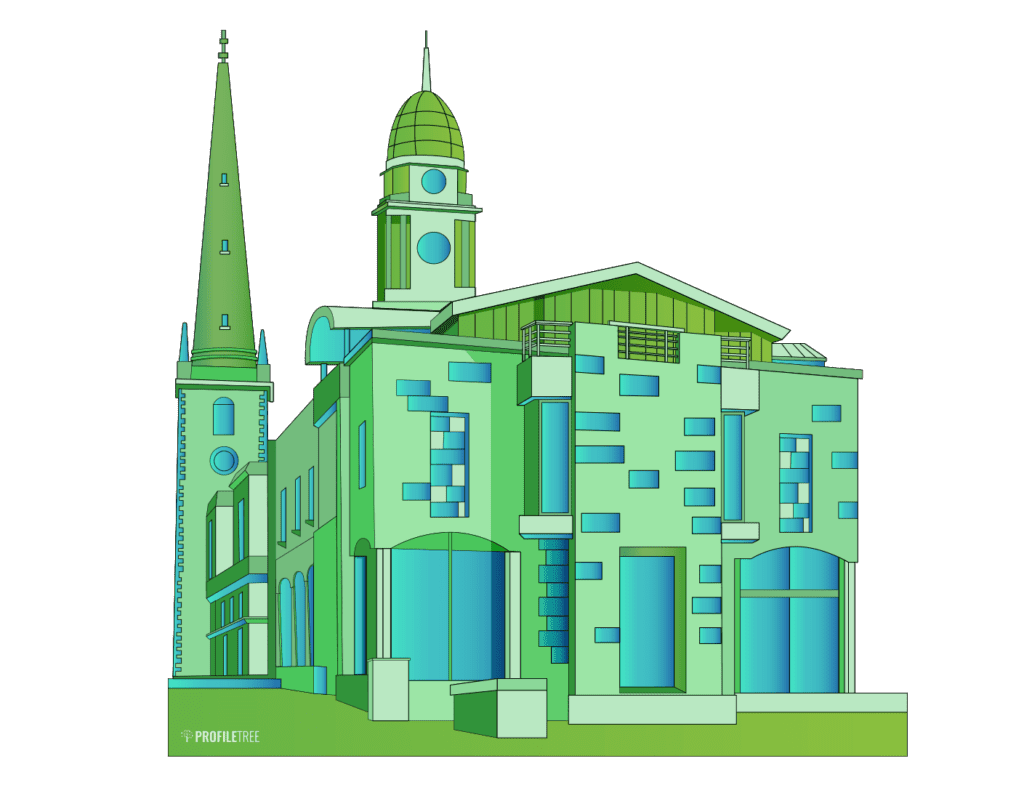 Search Engine Optimisation / SEO Agencies – Lisburn
For content marketing in Lisburn, we love our clients to keep one step ahead of their competitors through a smarter, high-performance online presence.
That's because we take a 'bigger picture' view of your online world, across a wide range of digital specialisms, to make sure you're targeting the right audience in the best possible way AND set up for conversions too.
Search Engine Optimisation Agency Lisburn
Search Engine Optimisation / SEO Agencies – Bangor
Been searching for the right approach to content marketing in Bangor? We know choosing the best path for your business can be daunting.
That's because content marketing advice is everywhere, but tailored answers for your specific business are harder to find. After all, a generic approach to content won't drive the results you need.
Search Engine Optimisation Agency Bangor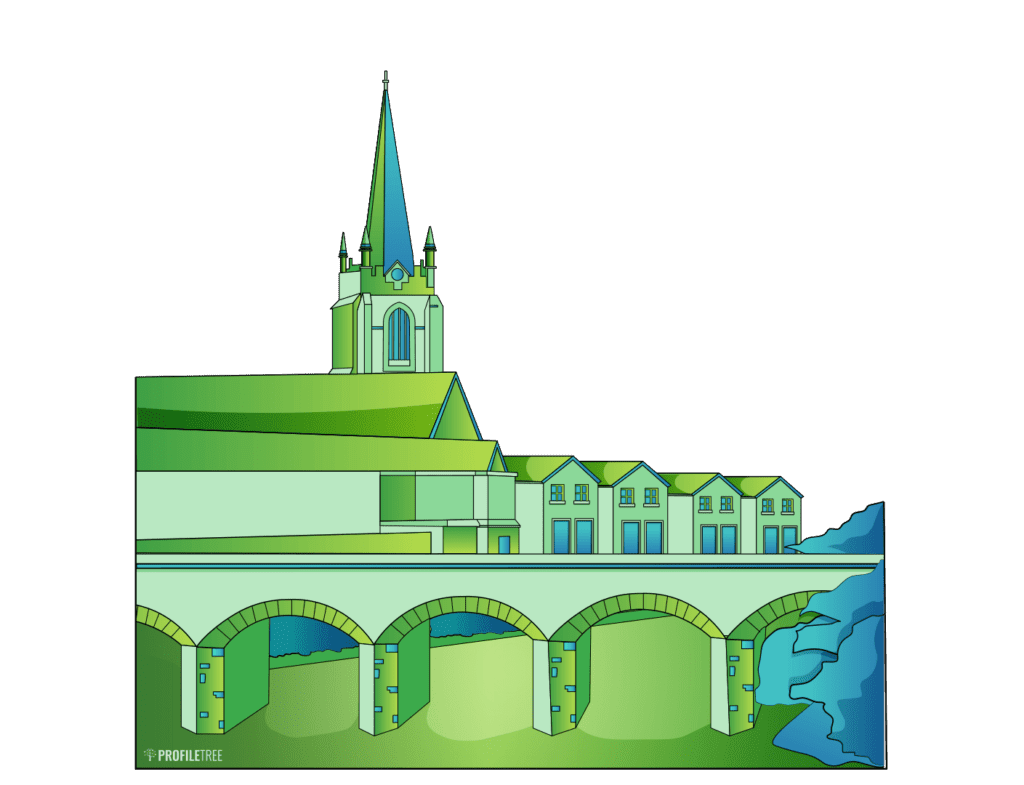 Search Engine Optimisation / SEO Agencies – Antrim
Content marketing in Antrim? Some good news…we've used years of expertise to find, test and refine methods that simply work.
Our locally-based, trusted and proven content marketing agency means you don't have to look further afield for results-driven help with your content and digital marketing.
Search Engine Optimisation Agency Antrim
SEO – Search Engine Optimisation Agency Ballymena
For content marketing in Ballymena, we're proud to do things our own way.
That's because we not only use knowledge we've built up and tested over many years in our own business, but we apply expertise in SEO, web development, video, social and much much more to produce a tailored, results-driven strategy for your business.
Search Engine Optimisation Agency Ballymena