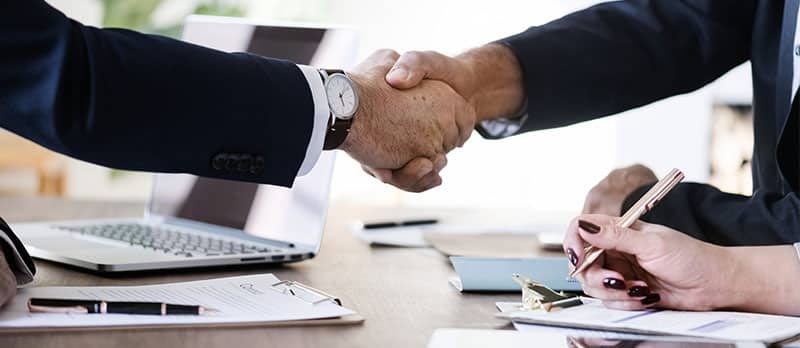 You might be unfamiliar with what a "value proposition" is when you hear the term, but you have almost certainly experienced, considered and subconsciously made a decision based on the content of one – probably more often than you realise.  Maybe even on a daily basis.  In this guide, we'll demystify the concept of the value proposition and go over some of the basics of what you'll need to write an online value proposition that will both draw in new customers and reassure your current loyal customers.
Value Proposition Defined
Also sometimes referred to as a "customer value proposition", your company's value proposition is basically a brief statement that outlines all of the promises your company, or by extension, the product or service your company provides intends to fulfil for your target audience of consumers.  Kissmetrics phrased it more simply in an article titled "The Few Sentences You Need to Dominate Your Market" as, "a believable collection of the most persuasive reasons people should notice you and take the action you're asking for".
Your value proposition needs to succinctly summarise the reasons that the product or service you provide will be more beneficial (i.e., of more value) to a potential customer than a similar product or service that is offered by another company.
What Should A Value Proposition Do For Your Company?
While the basic concept of what a value proposition is can be explained pretty easily, what it is that makes a value proposition most effective is a little vaguer.  No two propositions should ever be the same – this is a set of promises and standards that needs to be written specifically for your targeted customer base about your company.  It requires careful consideration and proper wording to work most efficiently, and make no mistake – when you get it right, your value proposition will actually be a surprisingly important cornerstone in your company profile.
Think carefully about the impression that you want to make on any potential customer that visits your company's website.
●      What do you feel your company does best for the people you hope to reach? 
●      Who is your targeted market?  What do they buy and at what cost?
●      What do you think your target market needs most? 
If you can't answer the questions above, it could be time to do a little market research to help you narrow down your intentions.  If you can't articulate the value of what your company provides in a passionate way, potential customers aren't likely to be convinced either.  These statements are not pulled out of thin air, after all.  You simply must stay within the realm of possibility or in the long run, your customers will lose faith in the promises you've made and eventually, you could stop gaining new customers and start losing existing ones.
What Gets Through to New Customers
Your potential customers need to feel that they understand what they can reasonably expect to get from your service or product.  The benefits they can expect based on your value proposition typically fall into one or all of the following three categories:
●      Economic – This includes what a customer will gain from choosing to use your company's service or product.  Economic benefits can be financial (actual money saved by using your company over similar companies) or can refer to the convenience and time saved by a customer who does business with you.              
●      Emotional – It may seem strange to consider making your online value proposition "emotional", but what this really refers to is the feeling that you want to evoke in your customers when they read and see your proposition.
●      Functional – A functional benefit is a feature or practical purpose that your company can provide to your customers that other companies either do not provide or don't provide in a way that is most efficient for your targeted market base.
Writing and Presenting Your Value Proposition
There are no hard and fast rules that a value proposition has to be a certain way, but it does seem to work best when you start with a loose guideline and build on that.  A good starting point could be the following formula, as suggested on Conversionxl.com:
1.     Your headline
2.     Your sub-headline or 2-3 sentence paragraph
3.     3 bullet points
4.     A visual element that matches your statement
This structure, in this order, is a very helpful tool to keep in mind as you draft the framework for your first value proposition (or maybe even revise an existing one that isn't working as well as you'd hoped).
Be Clear and Concise
The importance of clarity in your online value proposition cannot be overstated.  In an article posted on MarketingExperiments.com about improving customer conversion through your company's website and value proposition, they pose the following useful challenge: "If you had just 10 words to describe why people should buy from your company instead of another, what would you communicate?"
Be Persuasive
An article on Wordstream.com put this well when they stated, "We've said it before, but it bears repeating – people don't want to buy things, they want to solve their problems."  This is a great frame of mind to put yourself in as you consider what you want your value proposition to say to prospective customers.
Get Their Attention
Visitors to your website may not have any prior knowledge of the product or service that you're offering – they may never have heard of your company at all.  For this reason alone, it's crucial to place your value proposition on the landing (or home) page of your company's website.  You need to make an immediate impression on a prospective customer, in a way that stands out from your competition, but without resorting to hyperbole in your statement.  One of the tools you can utilize to this end is minimalist but aesthetically pleasing design on your home page.  Strive for congruence between all the elements that will be immediately visible to new visitors – a colour scheme and visual element that help evoke the feeling you want to convey within your value proposition can be very effective when used thoughtfully.
A Little Advice to Avoid Common Mistakes
●       Find the balance of your message.  Your value proposition should not be a slogan, but it also shouldn't be your entire business model laid out in detail.
●      Avoid using superlatives or "hype" in your statement.
●      If a new customer can't read and clearly understand your value proposition in under 8 seconds, consider revising it.
●      Your proposition should not read as an instruction or command to your customer.  If addressing your customer directly, try using inclusive language like "we" and "our" in lieu of "you" or "your".
Testing The Waters
Whether you take on the task of writing your own value proposition or hire a writer to draft one or several options for you, the next step should be to test the versions you like best.  One kind of market test that seems to yield surprisingly useful results in this regard is a PPC (pay-per-click) ad test.  An article on MarketingExperiments.com has detailed a simple method of setting up and utilising an effective PPC ad test that can walk you through the idea behind using this readily available tool to refine your online value proposition.
Conclusion 
We hope that this guide has been informative and helpful, and provided you with the answers you need to create the online value proposition that will not only accurately express the way you want your company to be received, but also lead future loyal customers your way.