Google uses various algorithms to run its search engine, determine factors that rank each website page and implement filters to make changes to search results. Google is the top search engine in the world, and to keep its engine running properly, it constantly updates its algorithms. The algorithms are the primary way that Google finds, ranks and returns search results to queries. There are essentially three tiers of Google algorithm updates:
Minor updates – These are small changes to the algorithm, which occur more or less constantly. These aren't even really announced by Google.
Core updates – These are typically announced, but can still be thought of as tweaks to the existing ranking algorithms.
Major updates – These are large, branded changes to the search algorithms. Often this involves a total change of approach in terms of how sites are ranked.
What's tricky is that algorithm updates don't really come out on a regular time table. Some algorithms can boost a website's rankings while other websites may become penalised. Recent changes have involved site factors that impact mobile users, and not all algorithms run the same way on Google for mobile vs. desktop. For a full list of all recent and historical google search algorithm changes check out our article:
Google Algorithm Updates
.
Benefits from Recent Google Algorithm Changes
In the last several years, the updates named Panda, Penguin, Hummingbird and Pigeon have made changes that affect SEO. One of the most significant changes was to laser focus more attention on what the customer is searching for. Returning better matches in search results in order to satisfy the user helps maintain user loyalty to Google. Improved rankings for in-depth content is another benefit. That improvement means that searchers will find better content to answer their questions when they search. Longer, more detailed articles gain in rankings over poorly written short articles. Panda was the algorithm that featured this change most readily. Therefore, posting longer articles offers more opportunities to rank well. Part of the reason is that a longer article offers more space to add in variations of your keyword in a natural manner. Previous to the Panda update, content farms often ranked for many keywords with thin content. Many of those content farms have gone out of business in the last few years. Evergreen content that is valuable to the reader is treated well by Google and can maintain its ranking for a long time as long as it is updated and does not become obsolete. Fresh content will boost your site ranking on Google. However, the freshness quotient is only good for a while until you need another addition of fresh content again. Sites that update and add fresh content on a regular basis will be ranked better in Google than sites that only sporadically add new content. Sites often post as often as once a week and some of them even post daily to keep their content fresh. Brand awareness has slowly become a factor in Google ranking. If you are a brand or support a brand, writing for brand keywords will help your ranking as long as you are not keyword stuffing.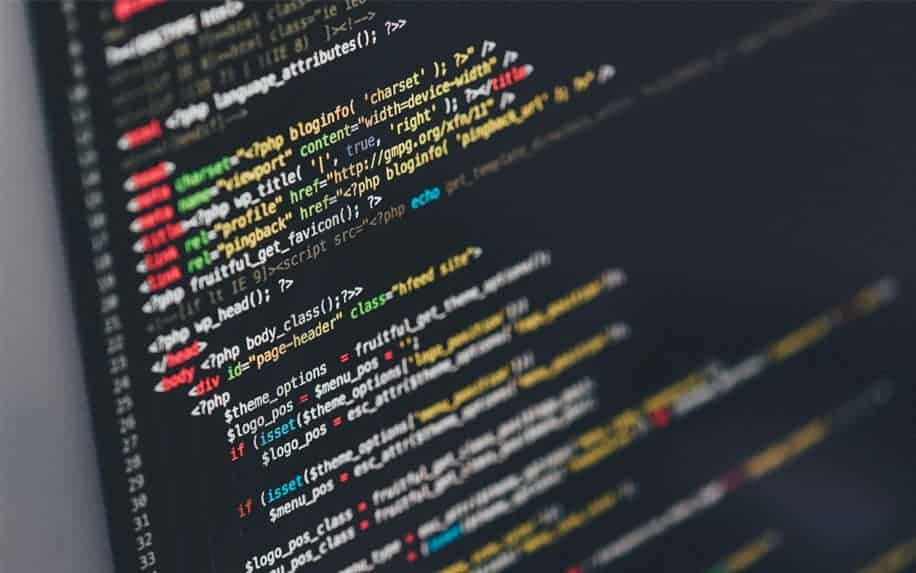 Specific Google Updates
Each time Google changes their ranking algorithms, the job of an SEO specialist changes slightly. To illustrate this, here are some of the major algorithm changes from the last few years. Really, there have been innumerable updates to Google's ranking algorithms over the years. Some of the most well-known algorithm changes include:
BERT (2019),
Your Money or Your Life (2019),
Fred (2017),
Hummingbird (2013),
Penguin (2012),
Panda (2011).
Again, these are simply the most well-known algorithm updates. There are countless other iterations. Each of these changes a different facet of the way Google ranks pages. Some even undo previous updates. To get a feel for how algorithm changes can impact your search rankings, here's an overview of how some of the major changes have altered the picture of SEO.
BERT
BERT launched in 2019, with the view to making Google respond better to the way users actually use language. Specifically, this meant going beyond focusing solely on keywords, and more towards how search queries work semantically. In part, this was aimed at preparing Google for the rise of smart speakers and voice search. In terms of the job of an SEO professional, this has a number of big implications. It's often said that BERT was the final nail in the coffin of keyword stuffing. Instead, the context of how search queries became much more important. Essentially, this requires
SEO writers
to put considerably more effort into the value they provide for their readers. Similarly, BERT put a great deal more emphasis on featured snippets. These are rich text elements which appear at the top of Google results pages to answer user queries.
Your Money or Your Life (YMYL)
In the same year, Your Money or Your Life content also came to the fore. While this might sound like a threat, it's actually an important framework for creating content which performs well on Google. Essentially, YMYL content is anything which can impact the reader's health, safety, finances, or any other serious aspect of their life. Here, Google's algorithm changed to privilege content which has a positive impact on users' lives. Similarly, if your content is written by someone who clearly doesn't know what they're talking about, it will perform poorly.
Panda
Beginning in 2011, the Panda algorithm was put into place to target thin content, poor quality sites and little to no SEO power. Panda made webmasters look at SEO in a whole new way, requiring in-depth content with solid quality and relevant links. Google demoted spammy sites and boosted quality sites to give the customer better results when they searched. The main target of the first Panda wave was content farms. Since the original rollout, Panda has been updated many times, each time with a focus on improving search with valuable and relevant content. The ultimate result of Panda was the need for sites to add original, fresh and relevant content that proved valuable to their readers.
Penalties
Sites can receive penalties from updates. Some penalties are due to the algorithm change, but others can be applied manually. Duplicate content is one issue that can lead to a penalty. If your content is the same on more than one site, you can be penalised by the algorithm. You can check for duplicate content with this
Duplicate Content Tool
. If you find duplicate content, you can revise one of the pages or add a no-index tag to one of them so the search engine spiders will ignore it.
Inbound Links
The Penguin algorithm focuses on links. Inbound links and outbound links should be valuable and relevant to your content. If your inbound links are from content farms or irrelevant sites, then they may be dragging you down or will in the future. To see what inbound links you currently have, you can use the tool
Open Site Explorer
. Enter your URL, then click on linking domains. You can see if any toxic links show up on your list.
Bounce Rate
Bounce rate is the rate of single-page visitors vs. those that visit more than one page on your site. A high bounce rate can indicate the visitors are not finding what they need on your site. However, bounce rates vary by industry. More important than bounce rate is whether your conversion rate is growing. A good rule of thumb is if your bounce rate is above 60%, you should work to reduce it. Methods of improving bounce rate include better reader engagement, improved navigation and more precise keywords.
Return Visitors
Repeat visitors show Google that visitors like your site, find it valuable and want to come back. If you are having trouble getting return visits, you can offer a reward to return visitors. A reward can be a coupon, free content or a link to something they find useful. One good practice is to examine your Google Analytics account for where visitors are coming from. You may discover that some websites refer visitors that tend to return, while other sites refer to visitors that bounce. In most cases, organic referrals offer visitors with better retention. Site speed can be a factor in visitor retention. Site speed is also a factor for SEO. Visitors that have to wait too long to view a website will get impatient or bored and go somewhere else. In the era of user experience or UX, a fast-loading site offers a much better experience for the user. Create content that solves a problem and helps people. Tutorials and guides are very beneficial in this regard. Reduce boilerplate content because it is boring and has little value to your readers. Avoid keyword stuffing. Keyword stuffing is frowned upon by Google and annoys your visitors.
Penguin
The Penguin update was designed to focus on incoming links. Its first run was in 2014, and it ended some very spammy link-building strategies. Link schemes, keyword stuffing, over-optimisation and unnatural links were all penalised by Penguin. Essentially, it penalises black hat link-building strategies and aggressive link building including paid links and link exchanges. Link wheels which were very popular become taboo with Penguin. If you have good quality content, then other sites will link to you naturally with relevance. Anchor text can be an issue for Penguin. Watch for excessive use of keywords for anchor text in your content because it can trigger a Penguin penalty.
Hummingbird
Hummingbird brought a new nuance to Google by adding context to the search results. Hummingbird uses over 200 ranking factors to determine the quality and relevance of a search result. Again, Google focused on the user and not on the keyword specifically. Intent became part of the algorithm.
Hummingbird
uses long-tail keywords or phrases to determine search query matches. It also uses language in a conversational manner or the way people talk in search results. One aspect of this algorithm is that people talk differently in different regions based on localisms and slang. Another way to look at Hummingbird is phrasing. When you want to learn how to do something, it is likely you will search for "how to xxx." In conclusion, Google is routinely making changes to its search engine to improve the results for customers. Each change can mean that you need to update your site to comply with the new algorithm. To avoid penalties, it is a best practice to stay aware of any new developments that could potentially cause your site to lose its ranking.