Digital Marketing Training
Today's marketplace is online, and companies without in house digital skills and investment will struggle to remain competitive. Our digital marketing training services give your business the skills it needs to grow. Investing in digital training can be one of the best strategies to deploy at the moment due to the return on investment from digital growth.
Website Hosting & Website Management with ProfileTree
Digital Marketing Training for Real Success
Maintaining a stable, functioning and rewarding digital presence requires insights, expertise and an ongoing commitment. ProfileTree's digital marketing training courses are fully bespoke and personalised to your business or organisation, taking your employees through the most essential elements of digital strategy. These include courses around social media marketing and management, content creation and web design, digital sales and more.
Across each and every sector of industry, ecommerce has emerged as a fundamental in online business. Indeed, selling your products online can be a great way to both engage potential buyers and surpass their expectations. Equally, a frustrating online experience for your customers can cost your brand the credibility it needs to generate profit. As part of our digital training courses, we assist our clients in building their own skill sets around user experience, conversions and more.
Operating a successful online business is about more than mastering the art of digital sales. Content marketing has emerged as an absolute essential, and updating your site with engaging, optimised content is a new necessity. ProfileTree delivers bespoke training courses around CRM, helping your business to unlock its power and react and engage with your customers through the sales pipeline.
Operating a successful online business is about more than mastering the art of digital sales. Content marketing has emerged as an absolute essential, and updating your site with engaging, optimised content is a new necessity. ProfileTree deliver bespoke training courses around CRM, helping your business to unlock its power and react and engage with your customers through the sales pipeline.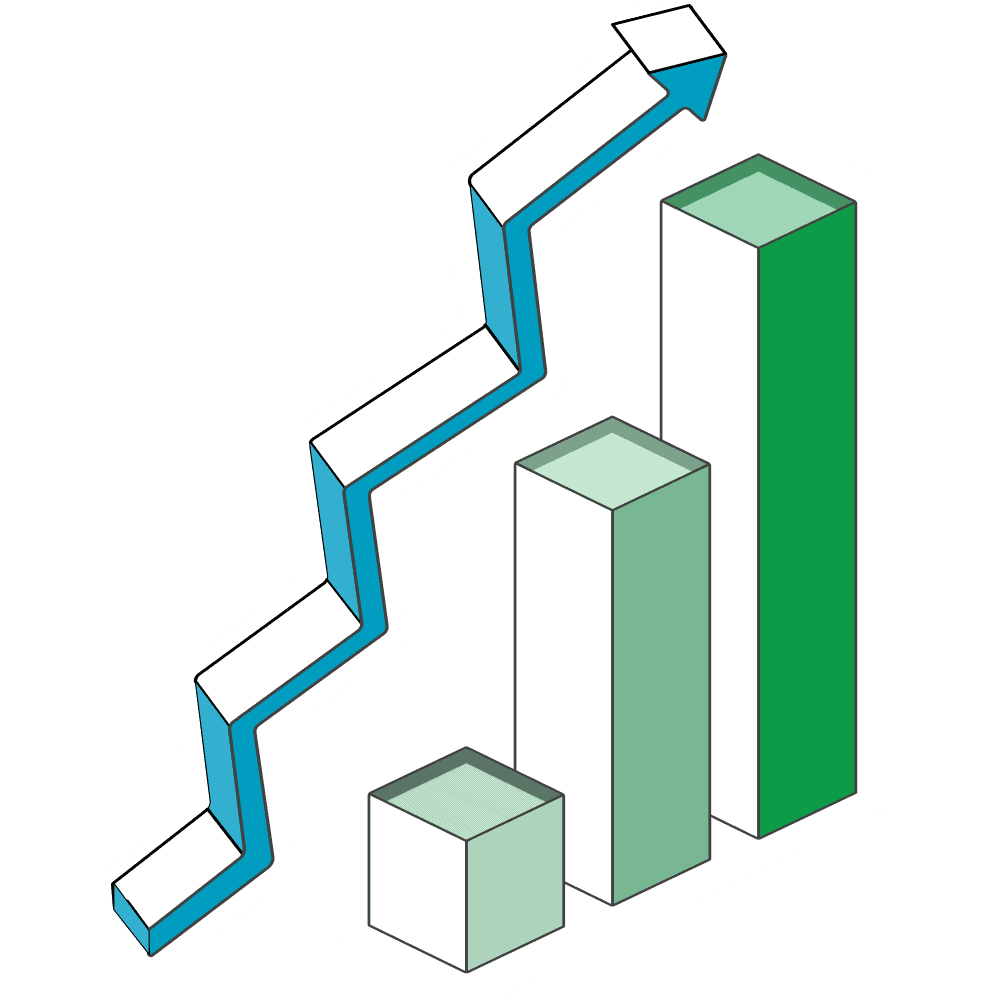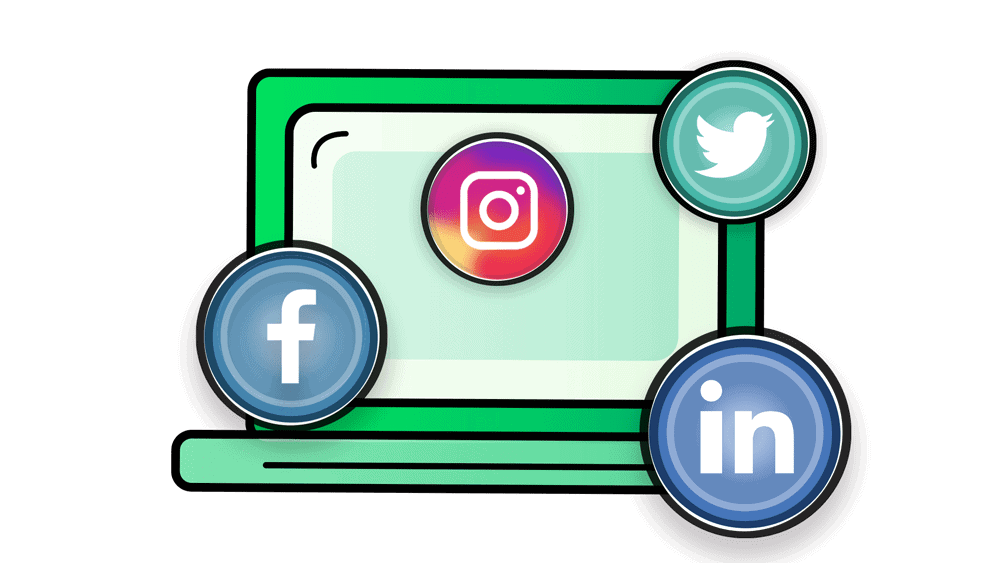 Why Make ProfileTree Your Digital Agency?
Today's marketplace is social, and consumer buying decisions are increasingly influenced by the power of leading platforms such as Facebook, Twitter and Instagram. We can help your business identify its target audience and most effective channel, targeting potential customers with content that engages, informs and inspires.
Successful digital marketing campaigns now focus on a variety of mediums, including graphics, audio and video. At ProfileTree, our campaigns have been praised for their high quality video. We deliver personalised courses designed to assist businesses in plotting their own video marketing strategy, including live, 360, drone and more.
Let us grow your brand while you run your business. To find out how our digital training services can help your business, get in touch with our team today.
Digital Marketing Training Team
Our digital marketing training team has decades of combined experience in just about every marketing discipline you could imagine. No matter what you want to learn, we have a specialist on hand to help you.
Our training team is made up of professional marketers from a range of backgrounds, who work on client and in-house projects and campaigns on a daily basis. As working professionals, we have unrivalled experience in all kinds of digital marketing.
Our team are all leading specialists in their respective disciplines. We're proud to have some of Ireland's finest content writers, social media marketers, SEOs, email specialists and web designers providing digital marketing training services.
Digital Marketing Training Services
We're a different kind of agency with a different kind of opportunity for your business. Why? We built our business on the digital methods we now pass on to our clients. We'll even show you LIVE results from our own trials of our techniques. Ready to grow? Reach out to our client services team today and we can take you through the digital training options – suggestions for support and associated costs. Most small businesses will have 1 to 2 people who work in marketing, so having a large digital training agency to get support, help and advice from is an incredible opportunity that should not be missed for most companies.
Ecommerce Training
Selling your products online can be a great way to delight potential buyers and surpass their expectations. But a frustrating experience can cost sales and damage your brand. We'll cover that user experience, conversions and much more to help build lasting online sales success.
WordPress Training
Two vital activities for your business: making sure your website can be kept updated with fresh content and unlocking the power of a CRM to understand, react and engage with your customer through the sales pipeline. Our expertise will help shape your response to these essential areas.
Simply 'doing' social media isn't enough for your business. We'll show you how to make your business. We'll show you how to make the right audience, using the latest knowledge and techniques from our own experience in the ever-changing social media world. We'll also help you find the best way to create traffic that converts.
Video Marketing Training
We have years of experience using video at the heart of our business. We love showing clients how great content – including live, 360, drone video and more – can delight customers and boost sales.
SEO Training
SEO is probably the most misunderstood marketing channel, but it's also one of the most important. These days, businesses of all kinds can benefit massively from improving their SEO knowledge.
The trouble is that there is so much bad information out there. SEO is unique as a marketing discipline, in that most people who try to use it, simply don't know what they're talking about. This can make it difficult for businesses to understand what SEO really means to them.
At ProfileTree, our passion is helping businesses to develop a working knowledge of SEO principles, empowering them to grow their business by attracting the exact right kinds of traffic to their website.
We offer digital marketing training in all aspects of SEO, including:
Content marketing,
Keyword research,
SEO basics,
Technical SEO,
On-page optimisation,
Off-page SEO,
Google search console,
SEO KPIs.
Email Marketing Training
Email is the cornerstone of many marketing strategies. Email marketing is one of the most effective ways to attract and retain customers, as well as to turn your existing audience into customer advocates.
However, many businesses abandon email marketing because they don't see the return on investment that they expect.
At ProfileTree, we offer digital marketing training courses to give your team the skills they need to create profitable email marketing campaigns.
We cover all core aspects of email marketing, including:
Lead generation,
Lead magnets,
CRM,
Data management and analysis,
Personalisation,
Email marketing content,
CRO for email marketing,
A/B testing,
Email marketing tools,
Email marketing KPIs.
CRO Training
CRO stands for conversion rate optimization. Essentially, this is all about how efficiently your website turns users into paying customers. This is one of the most important digital marketing strategies that any business can learn, as it can have a massive impact on revenues overnight.
CRO is all about making it as easy as possible for users to take the actions you want them to on your website. This means you need a working knowledge of good user experience principles.
Essentially, CRO helps you to make more money, without the need to generate more traffic.
We offer a range of CRO-focused digital marketing training programs, including:
Product page optimisations,
Navigation,
Conversion-focused content,
Multimedia content,
Design elements.
At ProfileTree, we take a cross-disciplinary approach to CRO. We offer the leading conversion rate optimisation knowledge and experience of any Irish marketing agency.
YouTube Training
At ProfileTree, we are Ireland's leading YouTube marketing agency. We manage a number of brands' YouTube presences, with a combined viewership in the tens of millions. Our passion is helping businesses to take advantage of the power of online video.
Not only will we help your team to create incredible video marketing content, we'll also guide you through tried and tested strategies for ensuring the maximum visibility on your YouTube channel, through YouTube SEO and video promotion.
Our expert YouTube specialists provide a range of bespoke training courses, for all kinds of businesses and goals.
Podcast Training
More and more businesses are starting podcasts. There has never been a better time to get into podcast marketing. However, many businesses simply don't know where to start. Podcasting requires knowledge of audio production, content marketing, and a range of marketing strategies to be effective.
Our digital marketing training team are experts at helping businesses meet their podcasting goals, by focusing on the exact areas your team struggles with the most.
We can recommend a range of tools and equipment to help you get up and running with podcasting, including microphones, software, interfaces and accessories.
Our team can also talk through the technical side of recording your podcast, including the basics of recording and editing audio on your computer.
Our digital training team are also experts at promoting and distributing podcasts. We can help your team to identify the right strategies and platforms to bring your podcast to a wider audience.
Website Management Training
It's crucial that your team knows how to change, update, and improve your website on an ongoing basis.
On the one hand, this means knowing how to use your CRM platform. Beyond this, they'll need a basic understanding of SEO, UX and technical issues which can occur on a website.
Website management training gives your team the skills they need to keep your online business information fully up to date. This may be basic things, like changes to your open hours, or more in-depth changes, like adding and removing products or services.
Alternatively, you might want to learn how to add additional functionality or features to your website. Our team can guide you through the process of adding plug-in and integrations on a variety of different website platforms.
It's also important to know how to monitor your website for common problems, which might undermine its SEO or user experience.
As your business grows and changes over time, it's important that your website can change and grow with it. Choose ProfileTree as your digital marketing training partner, and make this a reality.
Design Training
It's helpful for website managers to have at least a basic understanding of web design principles. More experienced designers might also need to learn more specific techniques and principles to meet your business' goals.
Our team of expert web designers are amongst the most accomplished trainers and mentors in Northern Ireland.
Web design is a constantly changing field. The more knowledge your team has, the better they will be able to make effective improvements to your site, in terms of content, CRO, UX and SEO.
Our expert team of mentors can design training sessions around your individual needs, skill level and goals. Contact our team today to find out more.
PPC Training
Paid search is an incredible opportunity for businesses to scale their traffic and their business' online profits. However, if you don't know what you're doing, PPC can lead to throwing money away.
Having an effective CRO strategy is crucial for PPC to be effective. The key to PPC is ensuring that your cost per sale is lower than your profit margin.
Our digital marketing training team are experts in developing profitable PPC strategies. From finding the best keyword opportunities, to altering your targeting settings, and boosting conversion rates, our team has decades of experience driving revenue with PPC.
Choose ProfileTree digital marketing training team to help you unlock the power of PPC.
Google Analytics Training
Any successful online business should know how to measure their website's performance. The trouble is, many businesses struggle to find the information they really need within Google Analytics and Search Console.
Others simply don't know which metrics they should be tracking.
Many small businesses experience information overload when looking at Google Analytics. Our digital marketing training team is on hand to help you decide the key KPIs to track on your website, and keep track of them within Google Analytics.
Google Analytics is a powerful tool, when you know what you're looking for. We offer tailored Google Analytics training sessions aimed at tracking your site's performance across:
SEO,
Marketing campaigns,
User experience,
Behaviour,
CRO,
Ecommerce,
Site speed,
Navigation,
And more.
We also offer a full complement of training sessions relating to Google Analytics configuration, ecommerce tracking, conversions, goals, user flows and automations.
We can also help your team learn to create impressive and comprehensive automated reports in Google Analytics, allowing them to brief decision makers on your website's performance in seconds.
Digital marketing training delivered to create results
We deliver digital training that gives you the tools to grow your business online.
A business is only as strong as its people. We believe that responsive, customized, need-based training makes the difference between a good workforce and a great one. Digital Marketing is constantly evolving, meaning that you and your employees need to stay up to date to be able to compete online.
Our digital training agency has a wealth of experience delivering digital training to businesses, organisations and students. Our agency experts regularly presents at events and workshops across Northern Ireland and abroad, helping train business owners in creating effective brands online.
As well as the commercial clients that ProfileTree works with, our entire team are involved in delivery large scale government programmes. These schemes focus on digital sales, digital training and online training. It has seen all types of companies been supported from food producers to international service providers.
ProfileTree also delivers a custom "Digital Sales Academy" for companies This involved 4 weeks of a half day training session on 3 critical marketing activities plus a sales mastery class. Each week the participants has tasks to complete and provide updates. For the remaining 8 weeks the program broke into individual support and mentoring for each organisation. Custom training programmes can be created for your business and its team.
We tailored support to each organisation's needs and supplied practical help where needed. Some organisations had no web presence or a poorly performing platform with no sales materials. Others needed sales videos or support in business strategy and sales. We developed a bespoke training plan for each organisation, with the long term goal of equipping them with the digital skills and strategy to grow their businesses effectively.
We'll turn our digital knowledge into results for your brand – get in touch to find out how.
Digital Marketing Training At ProfileTree
Today's marketplace is online, and companies without digital skills and resources will struggle to remain competitive. Digital marketing is not a one-time venture, it requires ongoing commitment, engagement and structure in order to best promote the business.
At ProfileTree, we understand that business owners now need to learn a whole new digital skill set whilst maintaining their own business operations. But where to start? There are so many different aspects of digital marketing, and it can be quite overwhelming trying to figure out what you should and shouldn't pursue.
Our digital marketing training services will give your business the skills it needs to grow and maintain an online presence. We take pride in teaching businesses how to compete in the online market and how to carve out their own digital presence.
Below we'll discuss the different kinds of digital marketing training that we offer and why you should consider investing in this skill set.
What is digital marketing?
Digital marketing refers to marketing strategies that are conducted online, attempting to target the consumer through their desktop, tablet, mobile or any other internet connected device.
The main aim of a digital marketing is to direct traffic to your business' product or service, and convert those visits into sales. Delivering a marketing strategy online is very competitive and often you are fighting hard to stand out, not only from your competitors, but also from the perpetual news feeds that just seem to refresh all day long.
Digital marketing is one of the most in demand skills for companies at the moment, it involved promoting a brand online using content creation to build awareness and generate sales.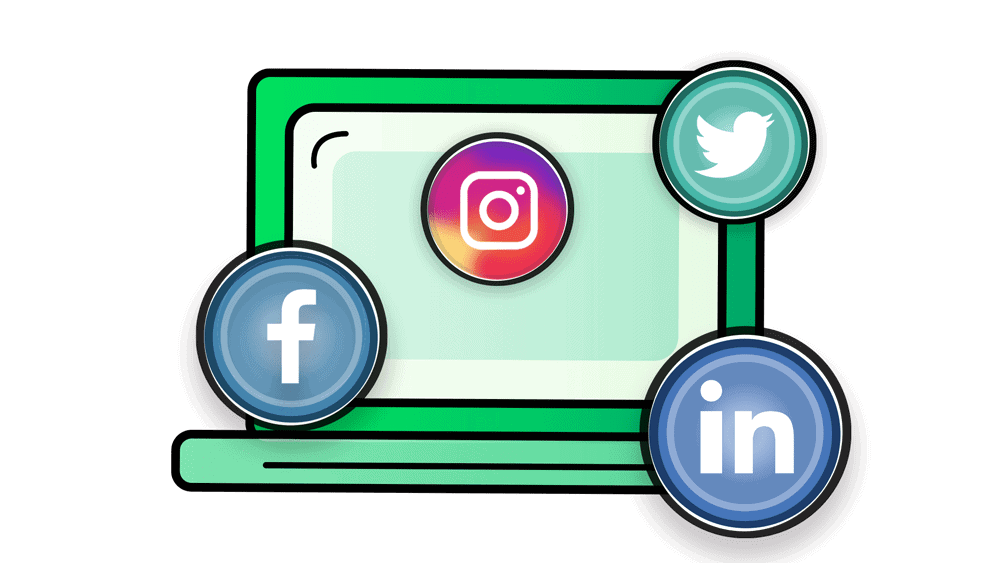 What is digital marketing training?
Businesses are constantly having to compete in the online market and a lack of digital skills could mean lost sales and opportunities. Digital marketing training is a process of learning the skills needed in order to deliver a successful digital marketing strategy for your business.
But what exactly are the digital skills needed? Does it refer to digital marketing, coding, or mastering Microsoft Office programs? Digital marketing training can include anything from social media management to content creation, it's upskilling your arsenal for that competitive edge and becoming more digitally literate.
It's also important to know which digital marketing methods will work best for your strategy and which digital resources you should invest in. At ProfileTree, we provide tailored digital marketing training for all your business needs. We take pride in helping businesses to upskill their digital marketing methods and compete in an online environment. We want to help businesses skip the trial and error phase of digital marketing and jump straight into curating a profitable digital presence.
Why should I learn digital marketing methods?
If your business is online, then you really need to know some digital marketing skills. There is so much information and competition on the internet, you need to be able to set yourself apart and highlight your businesses unique selling points. Upskilling your digital marketing skills will benefit your business by:
– Promoting specific products/services.
– Increasing awareness of your brand.
– Increase business opportunities for selling, promoting and engaging with others in the industry.
– Being able to interact with customers.
– Able to share feedback as part of a promotional strategy.
– Create content that will engage audiences.
– Compete in the online market.
– Curate an online following,
– Update customers and clients of business changes.
We could name 100 other benefits of increasing your digital marketing skills, but to put it simply, you are skipping the trial and error phase of digital marketing and jumping straight into delivering a successful marketing strategy. Upskilling in digital marketing skills empowers you and your business, this professional development will provide a return on investment and enable your business to consistently compete online.
What will I learn on a digital marketing training course?
At ProfileTree, we create digital marketing training sessions that suit your industry and brand. We help you understand the whole process of developing and delivering a digital marketing strategy, so that you have the knowledge to be able to deliver a successful digital strategy for your business. Some of the areas we offer digital marketing training in, include:
Website design and development training course
One of the staples for a successful digital marketing strategy is an attractive and easily navigated website. It's that online space specially curated for your brand to showcase your products/services.
At ProfileTree, we are experts in creating and maintaining websites. With our digital training sessions, we can show you the basics of how to create, manage and update your website in order to remain competitive and provide customers with useful information.
Check out our highly viewed tutorial of building a website with WIX!
How to Make a Website with WIX? WIX Complete Tutorial from ProfileTree Digital Agency
Businesses should know where they stand in the online arena and be able to track their progress. We train clients in the methods of analysing their website's performance, using indicators like traffic data and search engine position. Organise a digital training session with ProfileTree today to get started on creating a quality website for your business.
More than half of the world's population uses some form of social media, it's increasingly becoming a dominant source of information and for a successful digital marketing steady, it is a must. At ProfileTree, we have the expertise to advise businesses on what social media platforms would work best for them, and how they can effectively manage their social media presence.
We train businesses on how to understand social media algotherims and how to create content for social media that's suitable, easily digestible and engaging for audiences. Content can include anything from paid adverts, blogs or podcasts – what matters most is that it is useful for your audience and highlights your campaign goals.
Managing social media channels requires you to have a strong digital marketing skill set. At ProfileTree we offer digital marketing training courses to empower business and improve clients digital competency. Find out more about making your business stand out with social media training here.
Email marketing training course
Email marketing is a great way to target potential customers who have already shown interest in your brand. It has the potential to encourage a call to action and create returning customers/clients. At ProfileTree, we can advise you on the best methods for crafting an engaging email marketing strategy. We know how to avoid appearing as spam and annoying potential customers.
How to Set Up Email Marketing | Email Marketing Campaign | Email Marketing Course
SEO training course
SEO stands for Search Engine Optimisation and is the process of trying to improve your website's appearance and position on search engine results. This marketing tactic uses keywords and curated content in order to target the right audience and appeal to Google's algotherisms.
More than likely, your target audience does not have a personal bond with your brand. They aren't interested in hearing about your products/services because you want to tell them about it, they are only interested in your products/services if it's going to assist them and make their life's easier or more enhanced.
SEO attempts to position your brand as a solution to internet user queries. At ProfileTree we offer SEO training, where you learn how to use SEO tools and how to create content that will appear higher in search engine result pages.
Content creation training course
At ProfileTree, we also offer training in content creation. We help businesses create content that showcases their brand and positions them as an authoritative voice within their industry. Useful content for audiences means more engagement with your brand and at ProfileTree we have lots of experience in creating engaging content, from video to blogs, we can help you create content that highlights your business expertise.
Creating content also doesn't have to be expensive, with new technologies and user-friendly editing software, it has become more accessible for small businesses to create quality content. TikTok in particular has helped small businesses expand their reach and sales by documenting how they create products from start to finish. Audiences are interested in the manufacturing process and businesses are able to create and share this content easily.
There has been a shift in modern times into how we consume content. At profileTree, we stay up to date with current trends and help businesses create content that will give them a competitive edge.
Digital marketing resources
At ProfileTree, we take pride in providing businesses with useful and informative digital marketing resources. We have created extensive playlists that explain lots of digital marketing terms and processes; you can check out our channel here!
For clients who enrol in our digital marketing training courses, we also provide bespoke digital marketing resources suited for their business and skill set. Contact ProfileTree today if you would like to explore tailored digital marketing resources.
Digital marketing courses online
At ProfileTree, we offer a wide selection of digital marketing training courses online. We provide an accessible service that suits your schedule and digital marketing goals. Work with an industry expert in real time over Zoom, and discuss your vision for your brand and the specific digital skills that you want to build on.
Get in touch with ProfileTree today to arrange a digital marketing training session that will provide you with the digital marketing skills that you need to grow and maintain an online presence.
Digital marketing courses Belfast
As a Belfast-based company, ProfileTree has helped many local businesses develop their digital marketing skill set. We are on standby to deliver training to companies in or around Belfast, across Northern Ireland, Ireland, the UK and further afield. Popular topics at the moment are e-commerce, email marketing, social media marketing, digital marketing, SEO, AI Tools as well as website development.
When you enrol for a digital marketing training course with ProfileTree, you know you are working with industry experts who are helping drive business online. Get in touch with ProfileTree today to expand your digital marketing skill set.
Digital Marketing Skills FAQs
Digital training allows you to manage and grow your own digital presence with in-house digital skills, but how can you develop and practise them? Check out these FAQ responses and start homing in on your digital skillset.
How can I improve my digital skills?
You can improve your digital skills and enhance your ability to market your business online by attending webinars, signing up for free LinkedIn courses, watching Youtube videos, listening to podcasts, reading blogs and sourcing digital training from an existing digital marketing agency. This is a long-term investment and a worthy skill set to have.
How can I practise digital marketing skills?
Practice makes perfect and in the context of refining your digital training, there is much you can do to improve your skills. Start by writing your own blogs, creating video content, or setting up your own social media account. Keep track of your performance and look for a marketing mentor or a reliable source of information to help guide and inform you.