Digital Marketing Services
We develop actionable digital marketing strategies, giving your business a clear roadmap to long-term growth. Our digital marketing services are perfect for any company seeking to grow online. We can provide support in various digital areas, from seo, social media, content, video, advertising, website optimisation and training. Please contact our client services team for a digital audit if you want digital marketing services delivered by a professional internet marketing agency.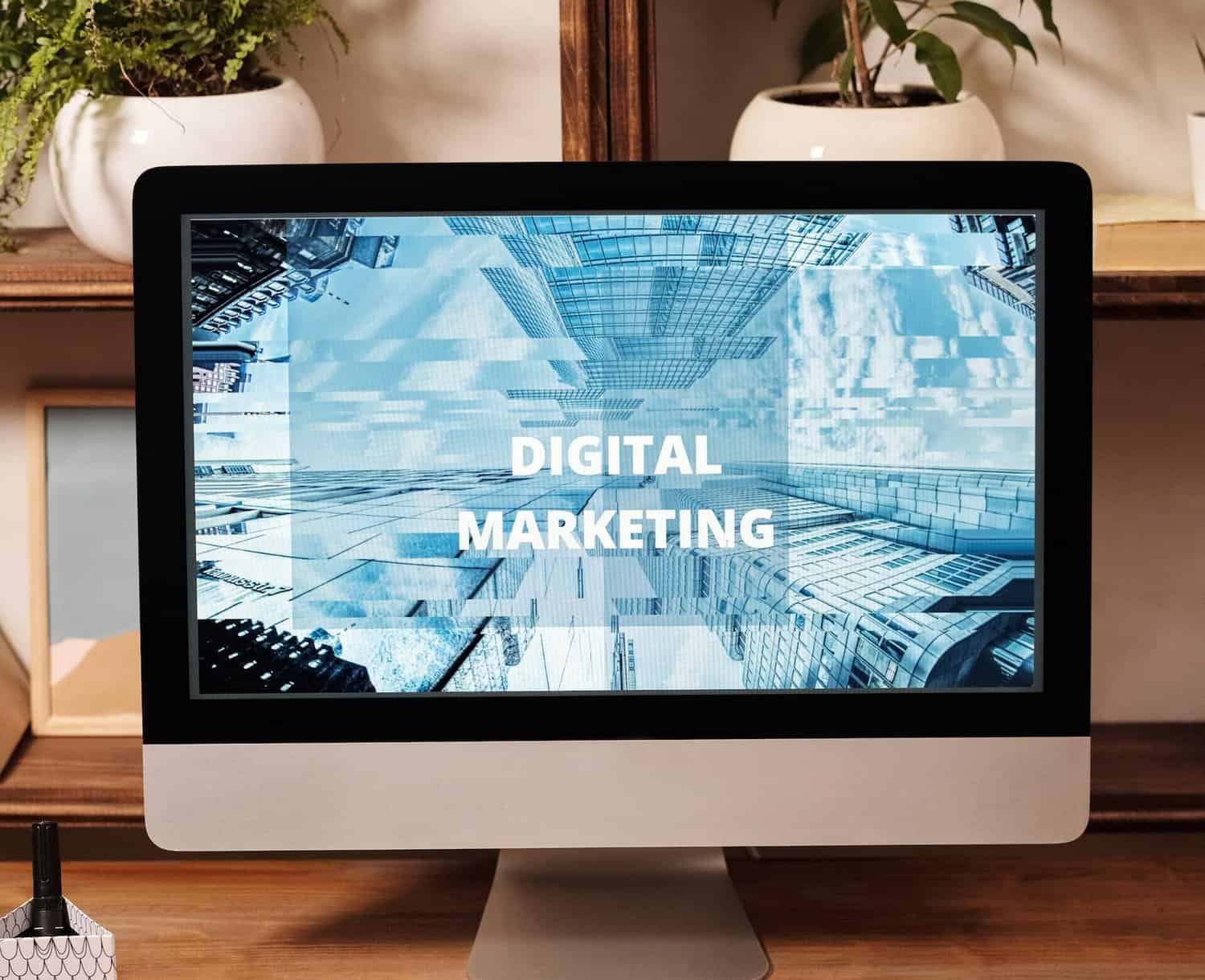 Digital Marketing Strategy
Just 'doing' digital marketing isn't good enough for your brand. ProfileTree will make your digital channels work together to cut through the noise and generate leads and sales for your business.
How? Using the latest know-how behind each channel and how they can be brought together to support your goals. Our team of marketers and strategists can build a digital marketing strategy that will grow your online presence, help you out-market your competitors and deliver tangible online results.
When considering a digital campaign strategy, it is essential to approach media and advertising with a clear plan. You may only use some channels and focus on one or two or on one type of content to deliver a narrower but more significant impact. Hence, a digital marketing strategy is so important – so you can be assured of results.
Read More on Digital Strategy
Digital Advertising
Digital advertising allows you to target your ideal customers quickly and affordably, making it one of the most cost-effective marketing channels.
Our team of marketing experts are happy to help develop campaign messaging, creative designs, targeting, setup and management of advertising campaigns for your business.
Online advertising training in the past year has been our most popular digital advertising service. Our team trains your in-house team on how to run effective advertising campaigns – thus keeping costs low in the medium term.
Read More on Digital Advertising
Social Media Marketing for Businesses
We built our company on content. That's because being seen by your potential buyers, in the right place, with content that engages and maintains their interaction with your brand is the difference between an online 'view' and a lasting, profitable relationship.
Our marketing experts can help your business connect with your core audience through targeted, highly creative social campaigns built for online growth. With an effective social media strategy a company can leverage the power of popular social media networks to achieve your marketing and branding goals.
Read More on Social Media Marketing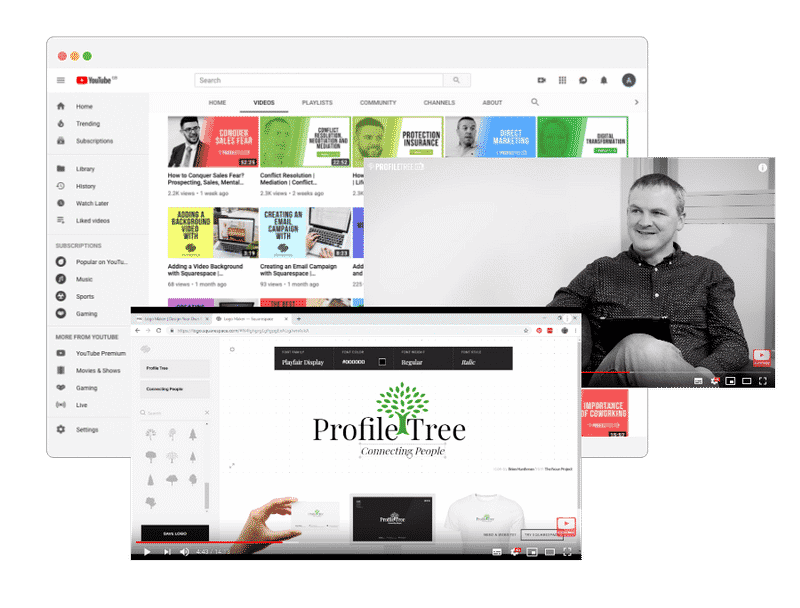 Digital Training
We deliver digital training that gives you the tools to grow your business online. A business is only as strong as its people. We believe that customised, need-based training makes the difference between a good workforce and a great one.
Digital Marketing is constantly evolving, meaning that you and your employees need to stay up to date to be able to compete online. By having training from a digital marketing agency your team can find out the latest tips, tricks and concepts that are working today in Digital Marketing. Digital Marketing Training has become one of our most popular services today.
Read More on Digital Marketing Training
In our increasingly digitised world, the rise of social media and internet usage means it's an avenue for marketing that cannot be ignored. At ProfileTree, we are experts in many areas within digital marketing. We have helped many businesses carve out their own online presence and compete in an online market.
Digital marketing shouldn't be thought of as a separate strategy, instead it should be embedded throughout your marketing plan. But where to start? Blogs, social media, content creating or digital billboards? What does it all mean and how will it help your business?
We'll do our best to explain what digital marketing is and how we can help you in your digital marketing journey.
Before you embark on a digital marketing strategy, it's also a good idea to familiarise yourself with the current marketing environment that surrounds your brand, and consider the external factors that may affect your marketing strategy.
When it comes to your digital marketing strategy it is likely to made up of various marketing channels. As every business is unique there is not a one size fits all approach, every marketing strategy should have a process where a business selects the marketing channels that are right for the business and most likely to generate a result for the company.
A digital marketing strategy could include SEO, content marketing, paid advertising, digital PR, conversion optimisation and digital analytics. It is having the right mix of these – with the delivery team, goals and objectives as well as the right allocated budget can make a real impact.
Digital marketing services provide businesses of all sizes with an opportunity to market their brand 24/7. From startups to medium-sized businesses to international companies, a digital marketing company helps you expand your customer reach to offer goods and services irrespective of time differences or location.
Hiring an internet marketing agency is one of the best ways to implement an effective digital marketing strategy that will reach prospective customers as well as maintain a warm relationship with existing clients. Having a strong online presence ensures your company will always be found when people are searching for your service or products online.
What is Digital Marketing?
Digital marketing refers to marketing strategies that are conducted online, attempting to target the consumer through their desktop, tablet, mobile or any other internet connected device. The main aim of a digital marketing strategy is to direct traffic to your business' product or service, and convert those visits into sales. Delivering a marketing strategy online is very competitive and often you are fighting hard to stand out, not only from your competitors, but also from the perpetual news feeds that just seem to refresh all day long. An effective online marketing strategy can deliver incredible results for any business.
Why Does My Business Need Digital Marketing?
Your business needs to have an online presence, because that's where your potential customers or clients are. Take a look around you now, how many people are on their phones or laptops? Probably the majority, which is no surprise, as 5 billion people around the world are currently using the internet. The online market is too big to not tap into. Anyone not fully investing in digital marketing is putting their business at risk, never mind limiting their potential to their local catchment area.
Affordability
Digital marketing methods tend to be cheaper than traditional marketing methods. Think of how much it would cost to print and deliver 1,000s of leaflets, digital marketing can cut costs and still offer your business profitable returns.
Speed
If something has happened with your business or you just need to get a message out fast, contacting your customers/clients online via a social media account is probably the most efficient way to do that, especially if you already have an existing following. Your customers/clients will check your social media accounts to see if you have addressed any issues, as internet users now expect updates and information fast.
Reach
A marketing strategy that is conducted digitally, will go beyond your business' location. You have the potential to expand your customer/client base and reach people locally, nationally and internationally.
Engagement
Having a presence online opens up a 2-way discussion between your business and your clients/customers. It provides a platform for people to ask questions and you have the advantage in that you can draft detailed and accurate responses. It also removes the awkwardness for customers/clients having to make a phone call, as posting a comment or sending a direct message is usually much more convenient.
Bookings
If your business provides a service, bookings can be promoted via digital marketing means. It's a good way of letting people know your availability and may encourage potential clients to take action and book.
Feedback
Social media platforms enable viewers to quickly and conveniently give feedback via 'likes' or 'shares'. It's a good way of gauging how people feel about your content but try not to get caught up in how many likes you're getting. Search engines like Google and social media sites, also provide customers/clients a platform to leave reviews and rate your business. It's a goldmine of user-generated content and even the bad reviews can offer you a chance to demonstrate the customer service aspect of your business.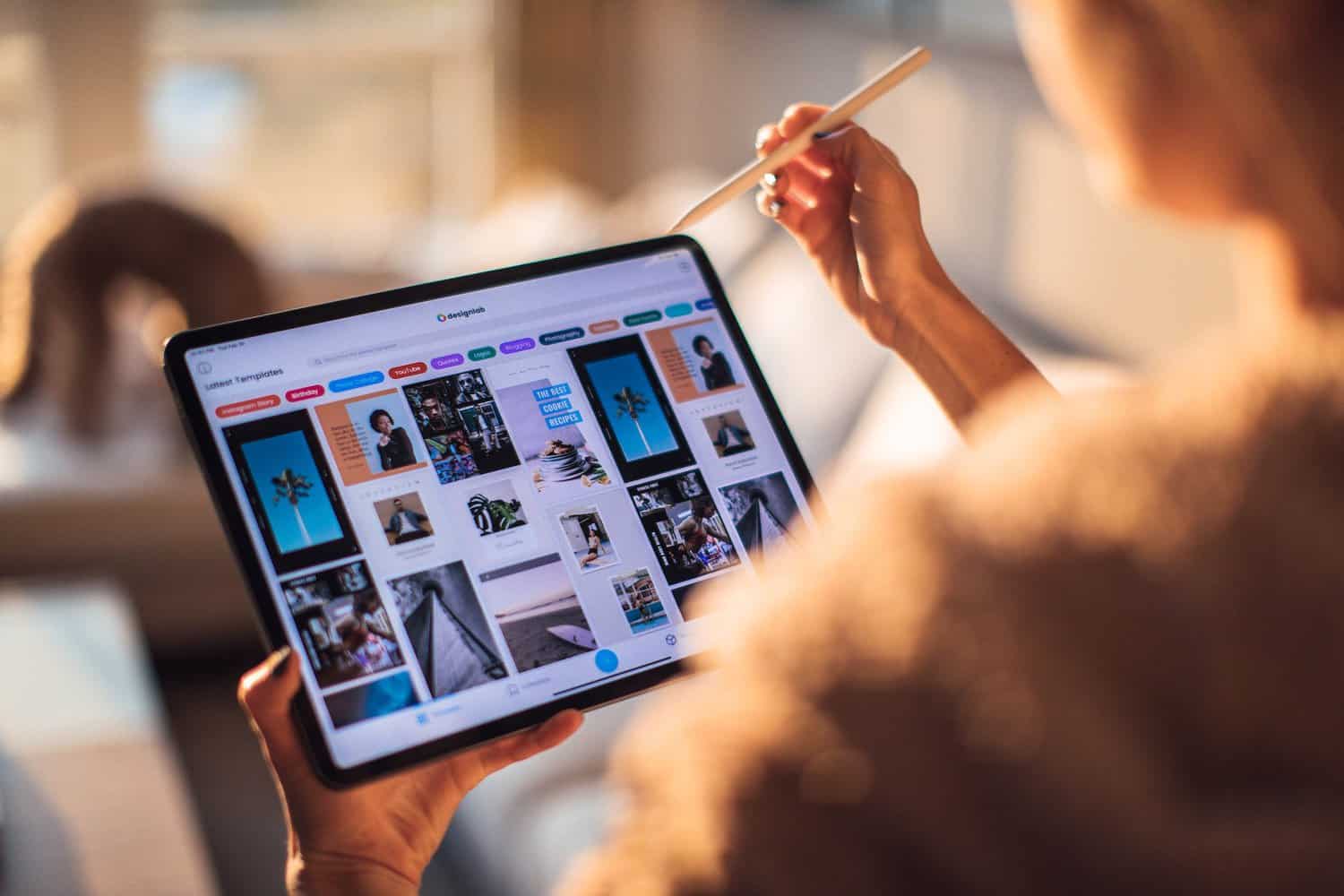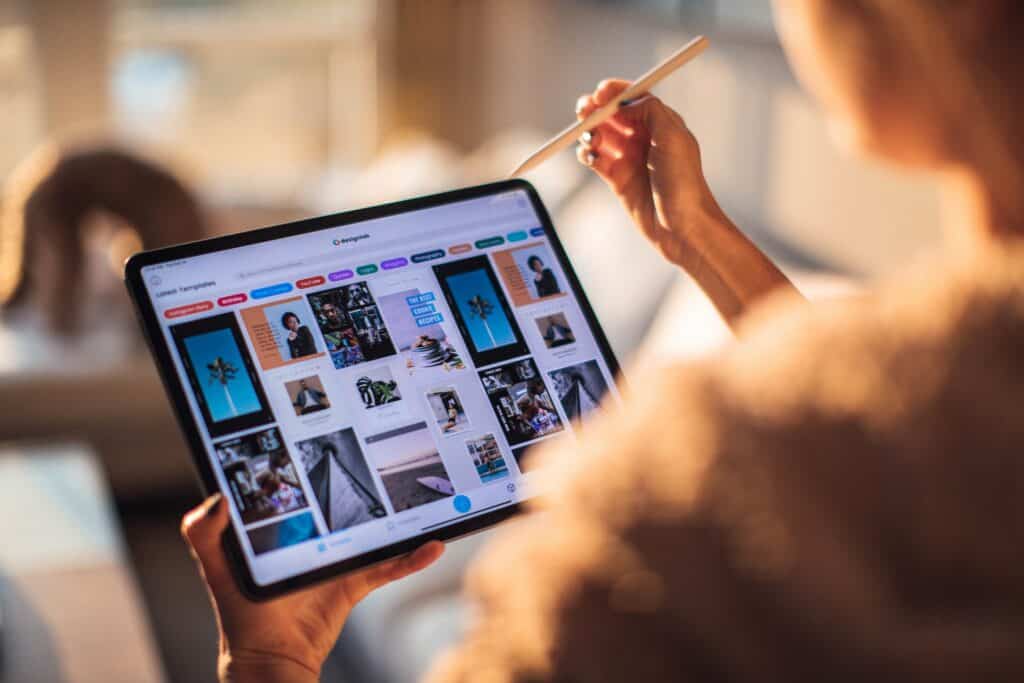 What Does 'Traffic' Mean in Digital Marketing?
'Traffic' refers to the amount of people who are visiting your website or social media account. It can be a good indicator of how strong your online presence is. The 'traffic' can also tell us the demographics of who is visiting your site and whether or not you're hitting your target audience.
At ProfileTree, we specialise in understanding traffic statistics and we know how to direct more traffic to your business. Get in touch today if you would like to see how we can help you.
Should I Just Pay For a Facebook Ad?
You can certainly incorporate paid for ads as part of your digital marketing strategy. Google and social media sites collect detailed information about its users and they are able to offer your business very specific demographics to target. Pricing for social media ads vary, depending on the cost per click (CPC), length of time it's run for and the number of impressions it makes. Ads that run on Facebook for an entire month begin at around £300, although this can be altered to work within your budget.
Whatever your budget is, paid for ads (Pay-per-click) can be an affordable option and offer profitable returns. However, many businesses are unsure of which ones to go for, and sometimes end up paying for ads on platforms that are inappropriate or irrelevant to them. At ProfileTree, we can advise you on what's the most suitable digital marketing strategy for your business. Get in touch today to see how we can help you.
What Are The Different Types of Digital Marketing?
There is a wide range of digital marketing services that any business can focus on to generate the required sales from digital. These can range from SEO, local marketing, link building, web design and website development, social media marketing, PPC, video production, content writing, online reputation management, ecommerce marketing, conversion rate optimisation, email marketing, web hosting and more.
There is nearly too much choice with digital marketing services. We see businesses often trying to spread themselves too thin and tackle many different platforms all at once. What is a better strategy is to target a small number of platforms and become master of these. Then move into additional platforms expanding their reach by mastering each opportunity.
Pay-Per-Click (PPC)
PPC is paid for advertising. It's when you pay a search engine or social media platform for every time a user clicks on your digital advert. You can set a maximum CPC (cost-per-click) which means you can cap the amount you're willing to pay for each click. Google, Facebook, Instagram all offer this service, but you will have to pay for each platform separately, which can increase costs. This method is usually only implemented periodically as opposed to being a long-term marketing method.
Content Marketing
Is when content is specifically created to engage customers or clients with useful information that may assist them personally, rather than just telling them about your business. You provide advice and expertise, and in turn become an authority on the nature of your business. Providing valuable content also encourages viewers to return to your website or page as a resource of information.
Content could be how-to-guides, informative videos, behind the scenes footage, interactive formats, images, blog-posts, and so much more. Once you have content created, it's also a good idea to organise a content calendar. This will ensure that you know what's being posted and when. It will help your strategy stay on track, and encourage engagement from potential customers. If you don't have a content calendar in place and just post randomly, you risk losing momentum for your strategy and potentially reducing its impact.
Trends on what makes for good content are also everchanging. Content marketing strategies will change, at ProfileTree, we stay knowledgeable on current algorithms and incorporate them into our work.
Search Engine Optimisation (SEO)
SEO is the process of trying to improve your website's appearance and position on search engine results. When you search for something on Google, the first 1-3 results are usually ads, which is paid for advertising to increase traffic to those websites. SEO is a tactic used to increase a website's appearance in natural and organic search results.
Search Engine Optimisation will make sure that your website presents information about your business clearly, so that search engines know to present your website in their results. Traffic to your website increases the further up you appear in search engine results.
However, it's not just about appearing first in results, it's also important that search engines match your business' website with the correct kind of queries people are asking. You do want more traffic, but you also want the right kind of traffic. Search Engine Optimisation is a lot about algotheirms and trends, luckily that's something we at ProfileTree are experts in!
Social media marketing harnesses the power of social media platforms to increase your brand awareness and attract new customers/clients. It provides businesses with an opportunity to take customers on a journey with them, but deciding on which social media sites to invest your time, money and effort into can be overwhelming.
TikTok has gained popularity with small businesses showing how they create their product or deliver their service, but social media statistics are forever fluctuating and it's important that your business is aware of current trends.
Your social media communication should align with societal topics that are trending and relevant to your brand. If you were an engineering company for example, it would make sense that you participate in the online discussion for World Engineering day.
To really understand the impact of social media statistics watch this informative video.
At ProfileTree, we'll help you reach the most appropriate audiences on the most effective social media channels. Get in touch today to see how we can help.
Influencers
Is when you connect with a social media personality to promote your business. They should have a decent following, a similar target audience and be relevant to your brand. Many businesses have found success in using this model, think of the fitness influencers that advertise gym gear on their channels or the beauty influencers that advertise make-up products.
You can arrange sponsored marketing where you pay for the product to be spoken about positively and regularly, or you could send a complimentary product/service in the hopes of gaining an organic review. The problem with the latter though, is that you also open your brand up to negative reviews from said influencers.
Email Marketing
Email Marketing is a strategy used to engage with existing subscribers to your mailing list, it may also encourage a call to action and create returning customers/clients. You can personalise your email marketing content, or create a fear of missing out e.g.) This sale ends on Monday. An important thing to remember with email marketing though, is that you don't want to appear as spam. If you send too many emails you risk annoying potential customers/clients and fading into the background of the many mailing lists you need to unsubscribe from.
Push Notifications and SMS
Push Notifications and SMS is an increasingly popular trend among businesses in an attempt to cut through the noise of social media and contact the customer/client directly. If your business has an app you can enable push notifications to spread updates about your brand. This also works with SMS texting, but again both methods may appear like spam if they are not coordinated correctly.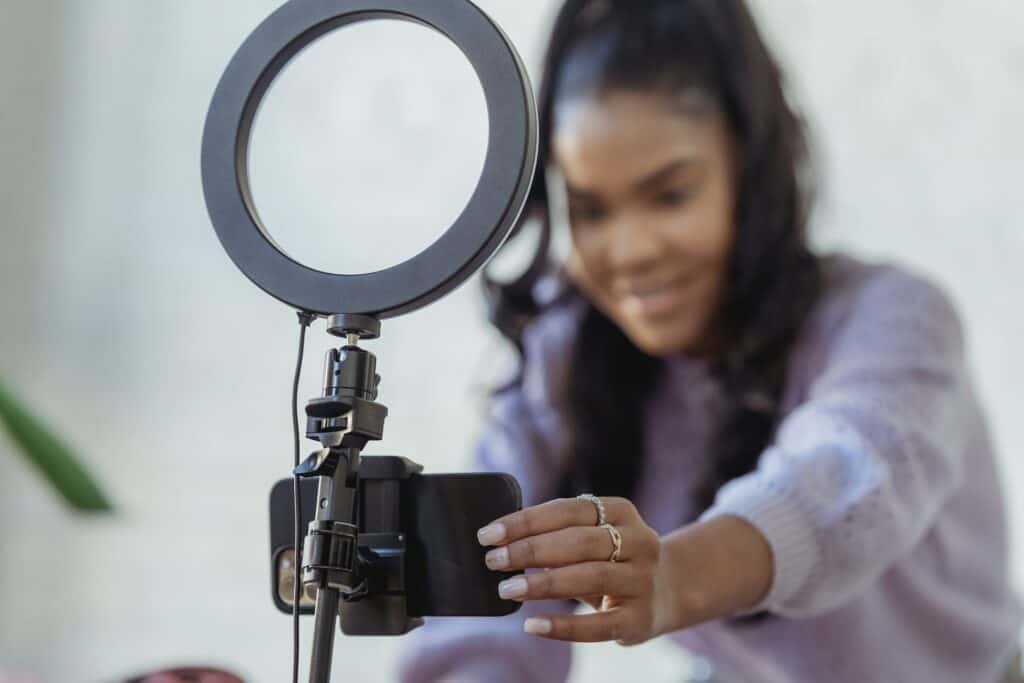 What Does Going Live on Instagram / Facebook Mean?
'Going live' is essentially a real time broadcast you deliver to your followers. Viewers are able to respond to you in real time and it can offer that sense of personal contention with your followers. However it also carries its own risks, if something were to go wrong, there is zero time to prepare for crisis management. 'Going live' is good for showcasing and promoting major events as followers will get a notification when you do 'go live'. The best thing about mastering going live on Instagram and Facebook is that it is a transferable skill that will work on many more social platforms – such as TikTok, LinkedIn and YouTube.
What Will a Digital Marketing Agency Provide?
A digital marketing agency will work with your brand and devise a complete digital marketing strategy that supports your businesses objectives. Digital marketing methods should incorporate a range of channels and different types of content. There should also be a content calendar in place so you know what's happening and when. A digital marketing agency will also measure the successfulness of the digital marketing campaign by using several Key Performance Indicators (KPIs).
A good digital marketing agency will assess your businesses' goals and budget to create a bespoke plan that will offer you the best return on investment. You should feel confident that your digital marketing agency understands your brand. At ProfileTree, we will listen to the types of messages you want to send your target audiences and we will work on creating content that highlights the expertise of your business. We will provide you with our expertise in understanding Google Analytics, SEO practises and social media management.
We take pride in upskilling large and small businesses with the tools needed to compete in the online environment. It's easy to think that you need a TikTok account because that seems like where all the cool people live at the minute, but depending on your business' goals, that may not be necessarily true.
When considering a digital marketing strategy many people forget about one of the most important elements – your own website. It is the only digital marketing asset you fully own and control. At all points a strategy should be sending potential customers to your website for sign ups and tracking. A digital marketing strategy without considering your website is a critical error.
Hence when it comes to selecting the digital marketing services you require – do look at the agency and their skillset. Check that they have their own digital marketing on point, how is their website, their social media? Get in touch today to see how we can help you create a digital marketing strategy perfect for your brand.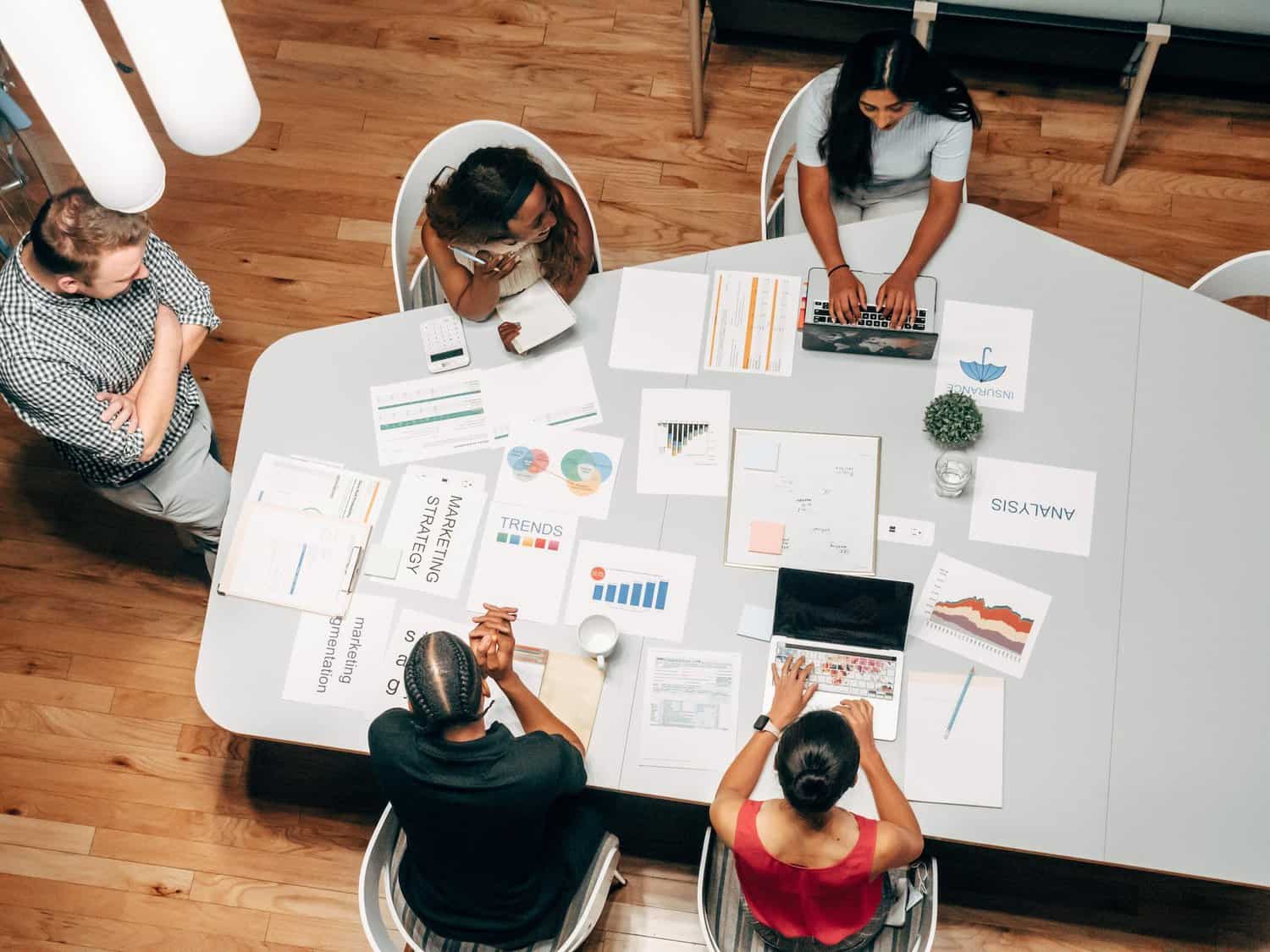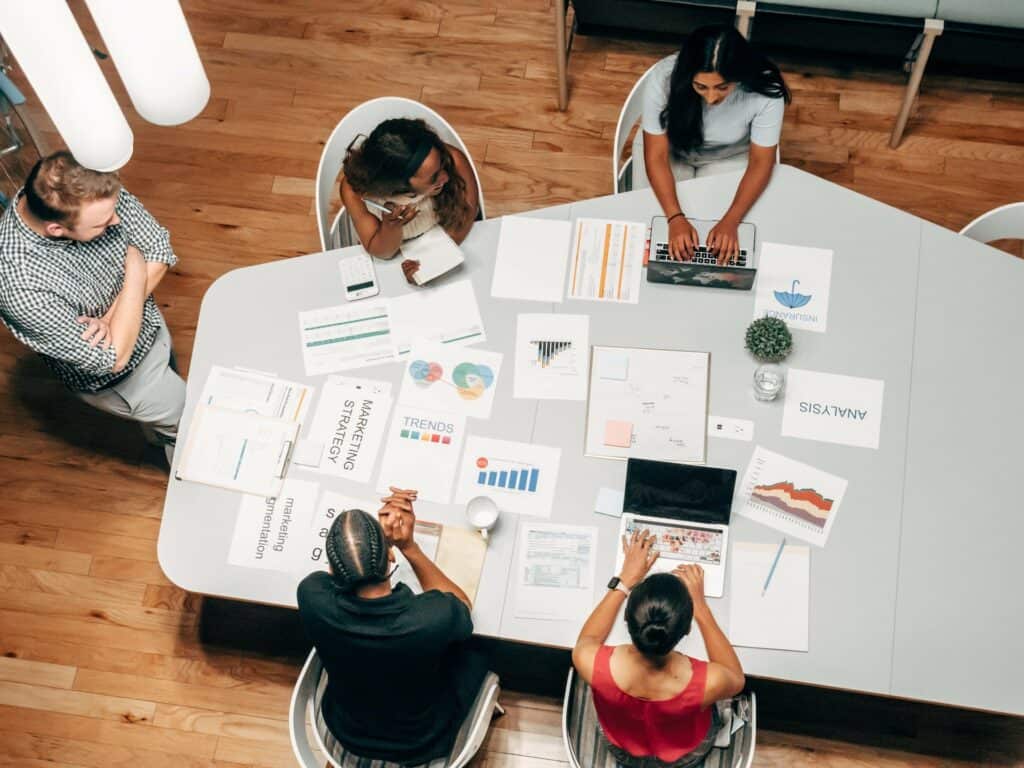 Should I hire a digital marketing agency FAQs
A digital marketing agency will help you reach more audiences and expand your digital reach, but how exactly will they do this and what tactics will they use? Check out our responses to these FAQs.
Should I hire a marketing agency for my startup?
Hiring a marketing agency for a start-up business is a great idea as it will ultimately help you bring in more customers/clients. It will also ensure that you have the time to run your business, without getting distracted by marketing campaigns. With a marketing agency in your corner, your start-up can kick off with the best start.
What do I need to know before hiring a digital marketing agency?
You should be clear on the results you want to receive, i.e.,) do you want to attract more website visitors or grow your social media channels? Whatever your marketing goals are, you should ask a potential digital marketing agency if they have experience with your industry and how they would go about achieving your goals.
Digital Marketing Courses
Digital marketing is an ongoing process that requires constant attention and overseeing. At ProfileTree we understand that business owners are trying to multitask running their company and learning how to be a digital marketer. It can become quite overwhelming. At ProfileTree we can provide you with a digital marketing consultant, who can train you in their expertise.
ProfileTree offers courses in digital marketing where you can skip the trial and error phase and learn what methods would work best for your business. We offer digital marketing training courses via Zoom and ensure business owners feel confident in implementing their digital marketing strategy. Get in touch today to see how you can upskill yourself and your employees.
Digital Marketing Agency Northern Ireland
ProfileTree is a digital marketing company based in Belfast. We have helped businesses all across Northern Ireland, in Antrim, Armagh, Ballymena, Bangor, Derry, Lisburn, Newry and Omagh. Through our office in Ireland we have helped companies across the island. We are delighted to be able to work with companies across the UK – from London to Glasgow.
International Digital Marketing Agency
At ProfileTree, we have also expanded our web design and development services into the international market. Helping to support international businesses based in Spain and China.
We take pride in helping businesses operate and compete online. If you would like to know how ProfileTree can help your business, get in touch today.
Digital News & Insights
Our Digital Agency Blog with expert tips and how-to guides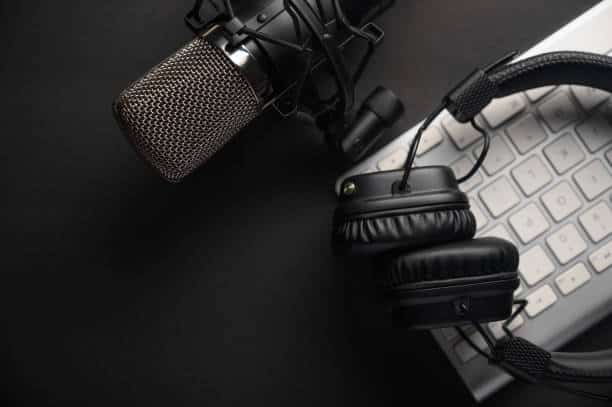 Hit Record: 5 Podcast Software to Make Your Voice Heard
Trying to dip your feet into the world of podcasting? Choosing the right podcast software is naturally the first thing you'd like to know. Whether you're just starting out or have been creating podcasts for a while, the equipment and software you'll use to record and edit your audios has a huge influence on the […]
Read Article