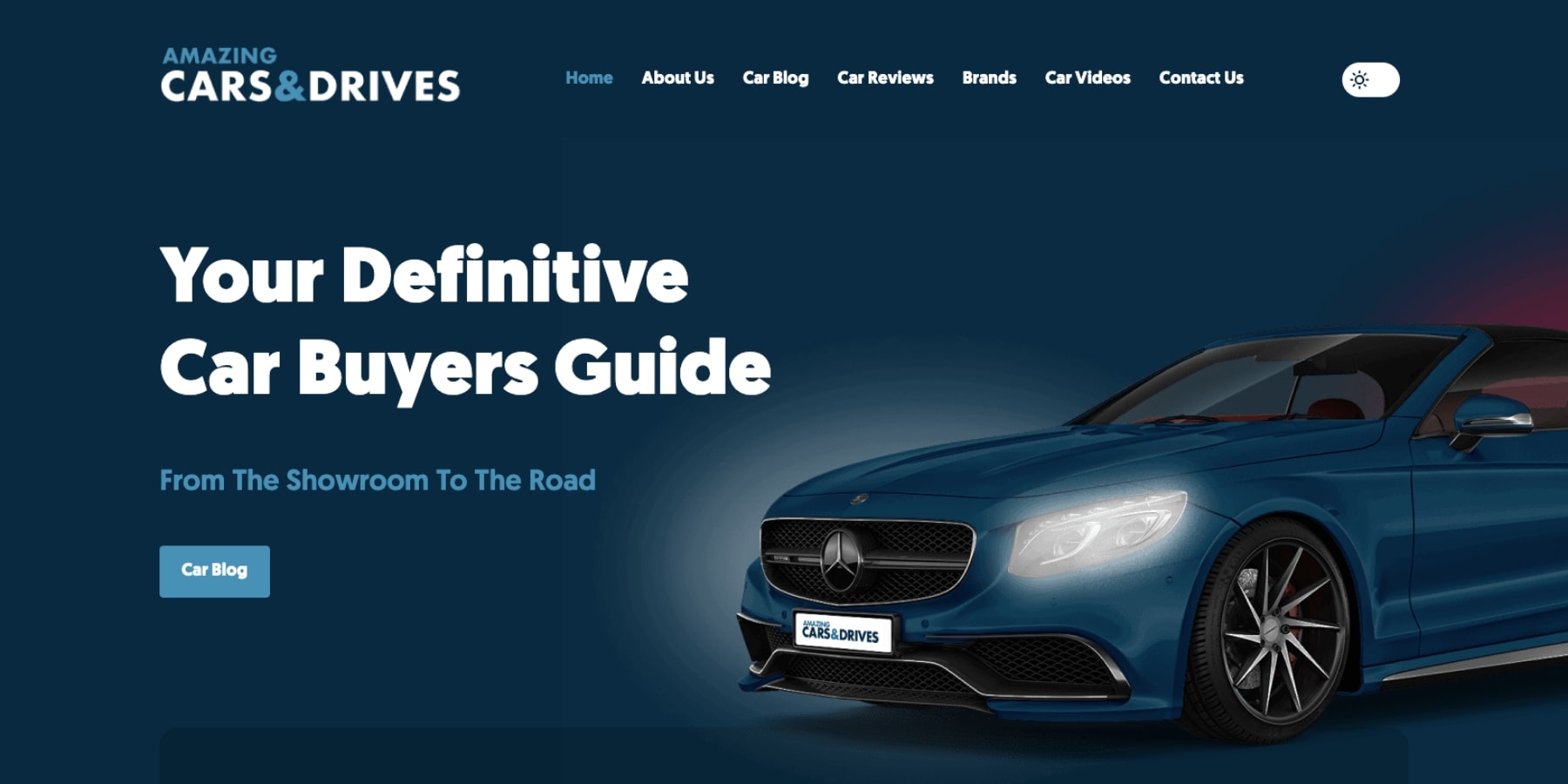 What Started Amazing Cars and Drives?
Amazing Cars and Drives was initially launched to showcase the skills of ProfileTree and the videography department. It was an experiment of what we could do with a low budget in building a strong in-house brand.
But it was more than that
Showing off our skills wasn't the only reason for launching Amazing Cars and Drives. It was to also prove a point to existing car dealerships who still didn't believe in the power of digital marketing, they kept saying, "YouTube will never happen for us."
We got tired of saying it, so we started doing it instead.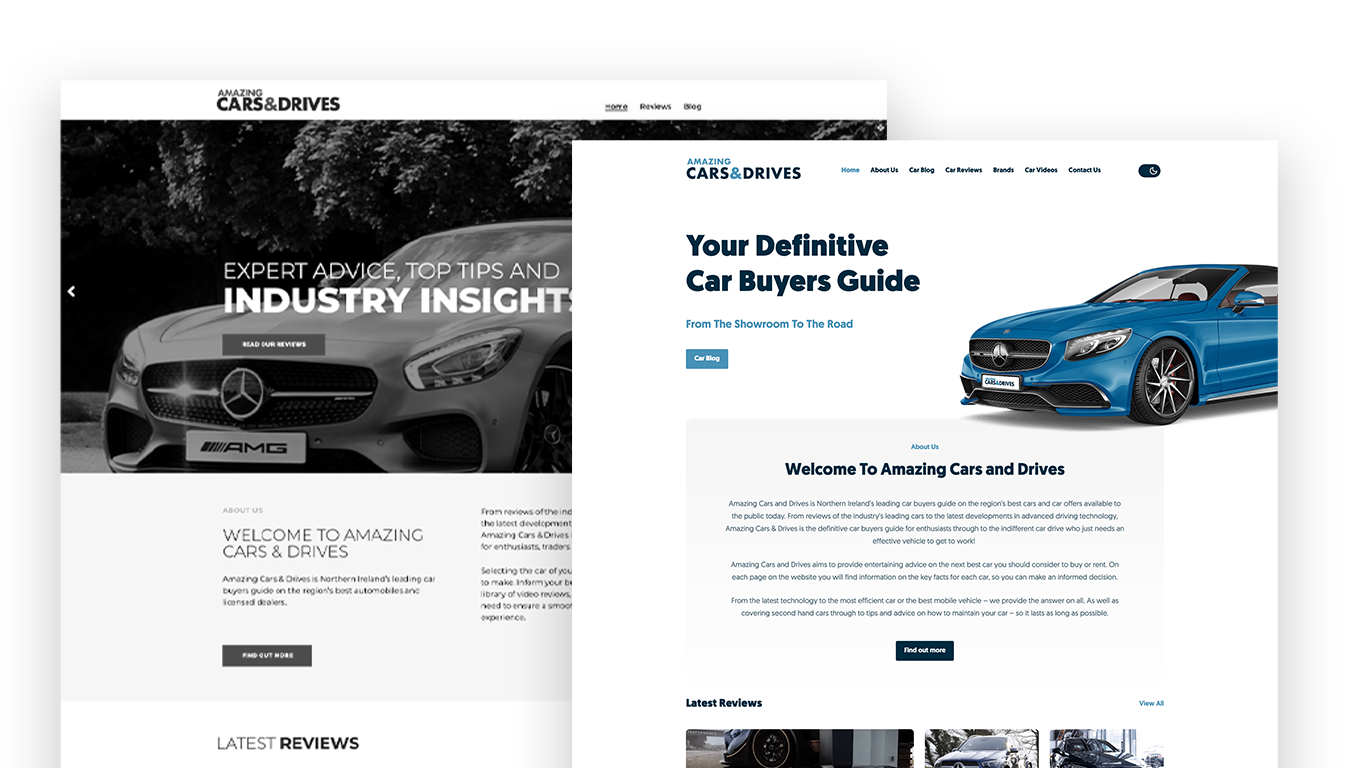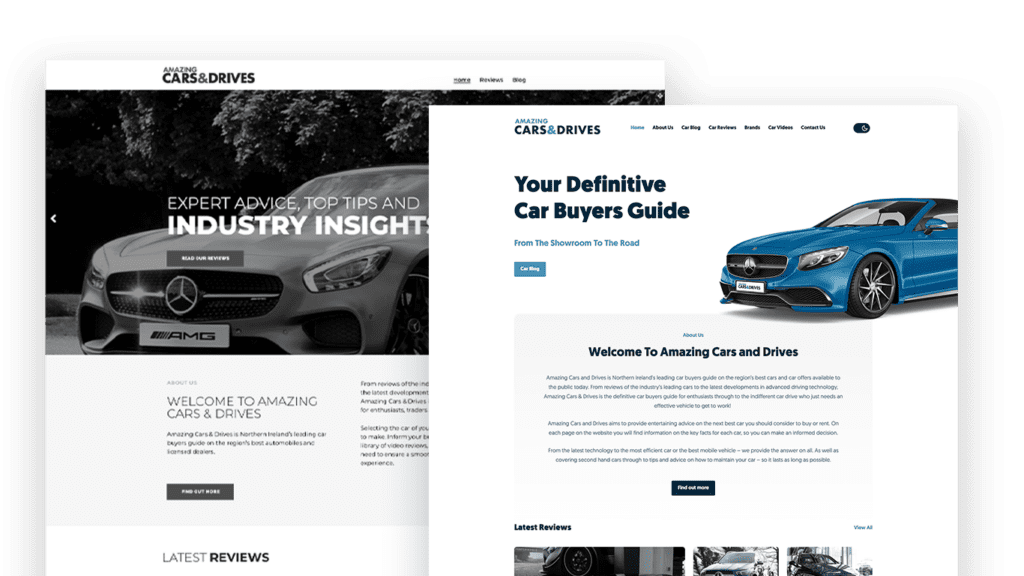 85% of the buying process is done online
In our initial research, we found that potential buyers of a vehicle would spend 16 hours on average researching different cars, watching reviews, and investigating the car's performance.
In fact, 85% of the buying process was conducted online and by the time they entered a showroom, they had narrowed it down to two options. Long gone were the days when a potential buyer visited a showroom with no previous research or forethought on what vehicle they were going to buy.
And it made sense. Purchasing a car is one of the biggest purchases in life, so potential buyers are going to want to know everything they can before signing on the dotted line.
Car dealerships needed to capitalise on that research time and attract potential customers with amazing car-related content.
We spotted a gap in the market that our expertise could fill, so we just went for it.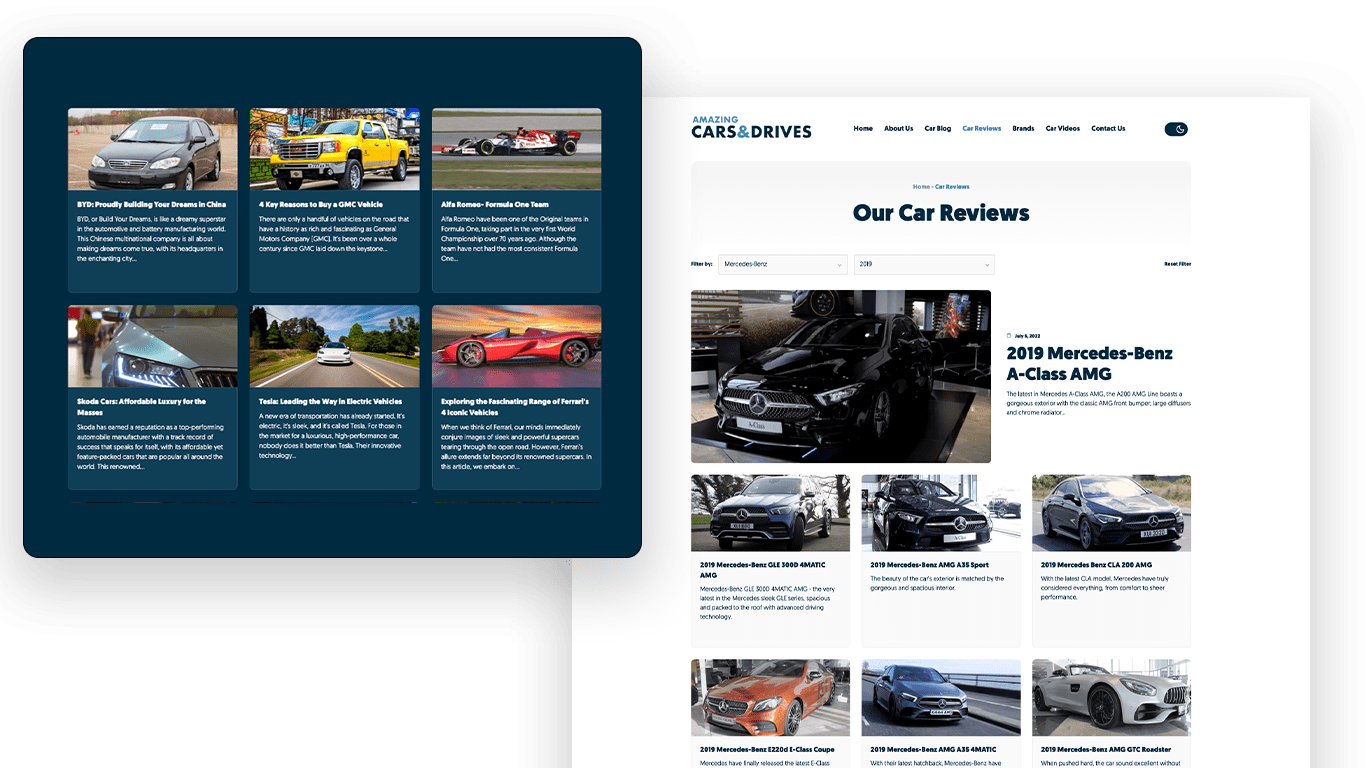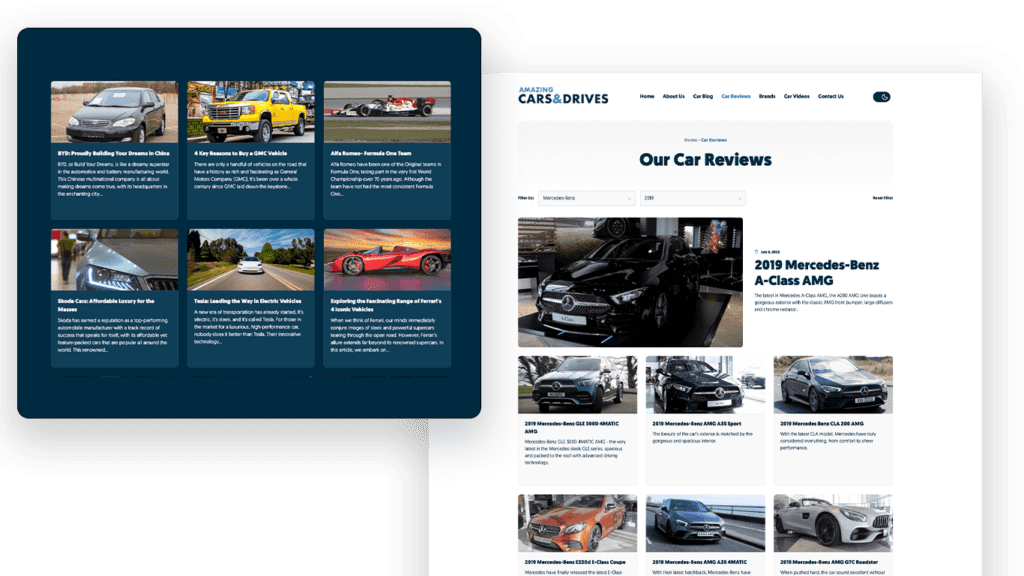 And the results
Amazing Cars and Drives has only gone from strength to strength, ultimately taking on a life of its own and becoming an established channel with a dedicated team for producing amazing car content.
With our own in-house brand, we have been able to show potential clients what's possible when they work with us. We can help them attract potential customers before they have even stepped foot inside the dealership, positioning them at the right time with content that interests and informs their purchase decision.


Partnerships with Mercedes, Ferrari and Lexus
Amazing Cars and Drives has been lucky enough to partner with some of the biggest car manufacturers and dealerships in the world. We currently work with Mercedes, Ferrari and Lexus to test drive some of their models and create engaging and attractive content surrounding it.
We have created a catalogue with everything from top-of-the-line models to dependable cars for the everyday commute. Amazing Cars and Drives is the ultimate destination for car enthusiasts to delve into their driving interests. We create the content and just let the views roll in.
It's catching on
Since our initial channel launched we have increasingly seen a steady rise in Irish car dealerships who are investing in similar content marketing methods. We're not saying that they have copied us, but perhaps half a million YouTube views is now nothing to be sniffed at.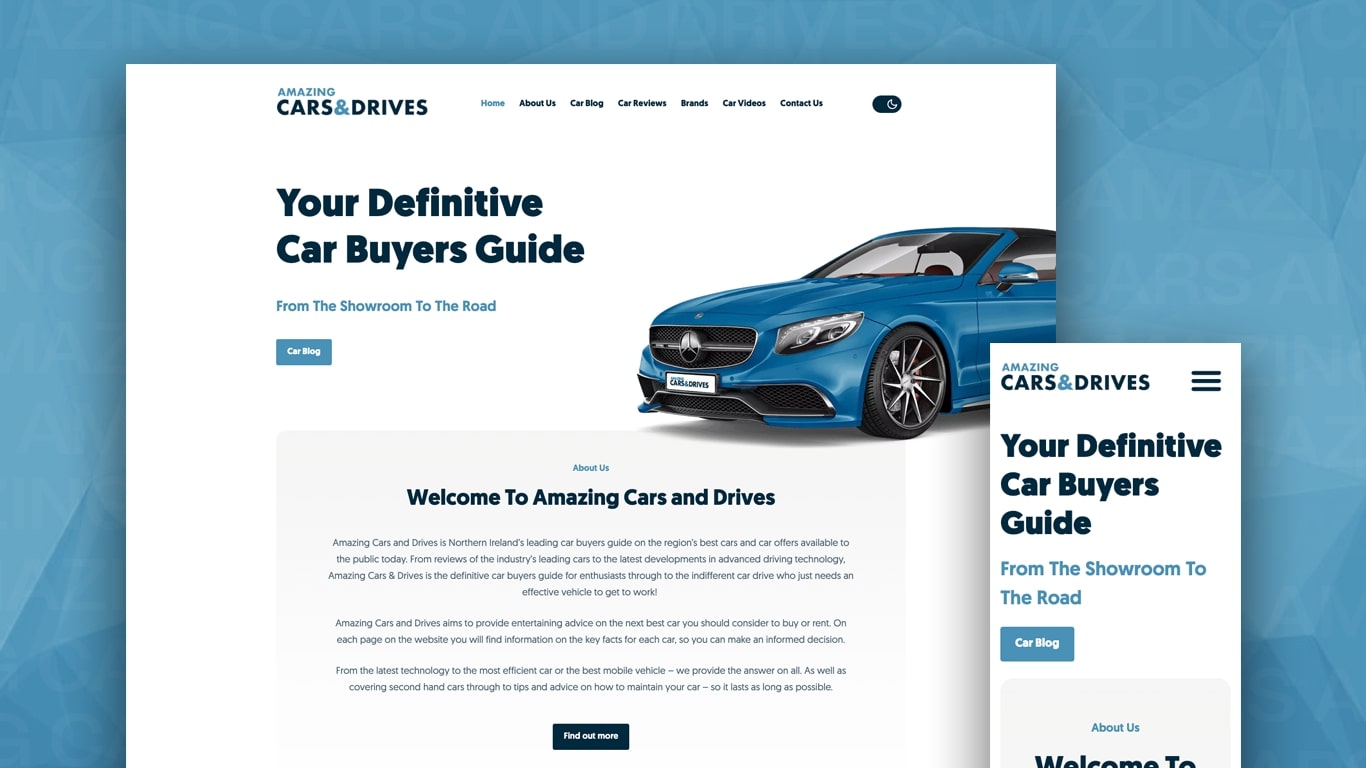 Future goals for the channel
Amazing Cars and Drives is aiming to be the largest and most informative car buyer's guide in Ireland and the U.K., that goal will do for now, before we aim to be the biggest in the world!
We almost want to create a blue book concept, that's full of video content, test drives, vehicle specifications, pricing information and more.
When someone is thinking of purchasing a vehicle, we want them to visit us.
When someone is interested in the latest release of new models, we want to be the channel with content about it.
We also want to be a hub of popular car-related topics, whether it's the rise in electric vehicles, a look at mobile cars, second-hand cars, or any other car-related query, we want to provide our audience with detailed information that's helpful to them.
Create synergy between other in-house brands
Another goal of this channel is to help us create synergy between our other in-house brands. ConnollyCove for example is our dedicated travel and tourism website, but the industry is incredibly saturated and competitive.
Vehicles are tied to the travel and tourism industry, whether visitors are wanting to rent a car for travelling along the coast of Ireland or thinking about renovating a Mercedes Sprinter for a live-in van.
We believe that our content can align nicely with our other in-house brands, helping us carve out a niche and stand out from competitors.
Partner with more brands
Our ultimate goal is to partner with more car dealerships and car manufacturers so we have that special behind-the-scenes insight to create unique and valuable content for our audiences.
We want to bring the showroom to the screen and create car-related content that is both engaging and attractive.