In the digital era, more people are turning to online platforms to make reservations in restaurants, solve issues with their cars, and even book into hotels. With the hospitality industry undergoing serious transformation, it is important to utilise SEO for hotels and other forms of accommodation if you want to be found in search engines.
SEO helps improve ranking and appear higher in search engine results pages or SERPs. In an industry that is saturated with options, hospitality is difficult to stand out in. When someone types in 'hotels in Belfast', for example, they will be met with a myriad of options. Using SEO for hotels ensures that you will outrank your competitors and close your sale.
What is SEO for Hotels?
Using SEO for hotels is the process of improving a hotel's website ranking on SERPs. The goal is to increase the amount of traffic to your site from Google and other relevant search engines, so they will book a stay with you rather than at one of their competitors. Using local SEO is crucial here as most people will be using regionalised keywords to find a place to stay.
The brilliance of using SEO for hotels is that you can acquire the same amount and even more bookings than you would use traditional advertising and directories. With a lower acquisition cost, you will be able to invest in hotel improvements or other elements of hotel development. SEO can help you reach customers outside of your country as well.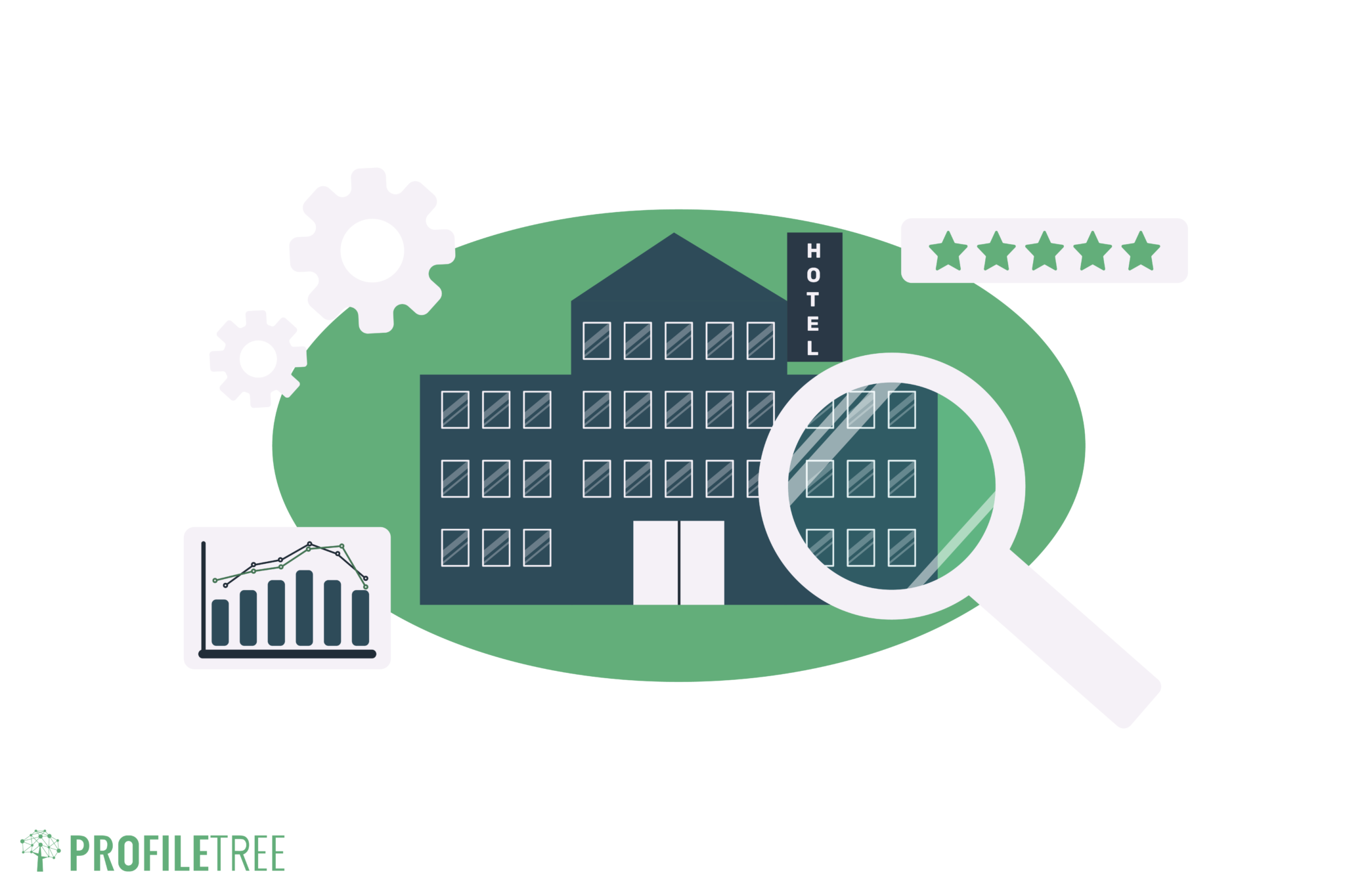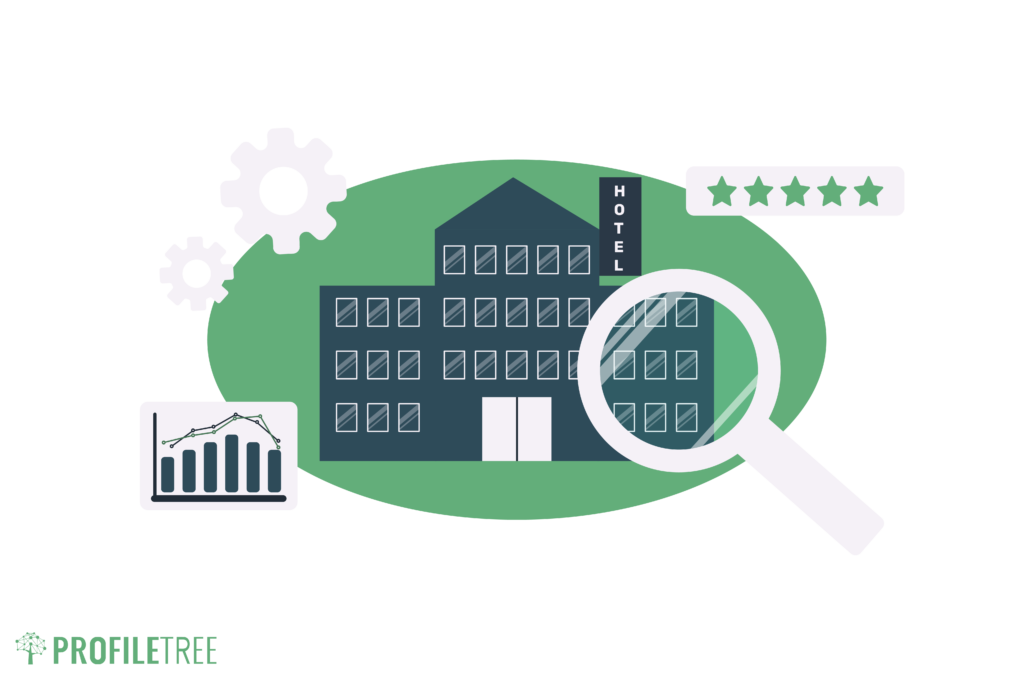 How to Perform SEO for Hotels
Knowing that you need to employ SEO is one thing but actually understanding how to perform it is another. We've created some simple steps to help you perform SEO for hotels and get the most bookings possible from your website.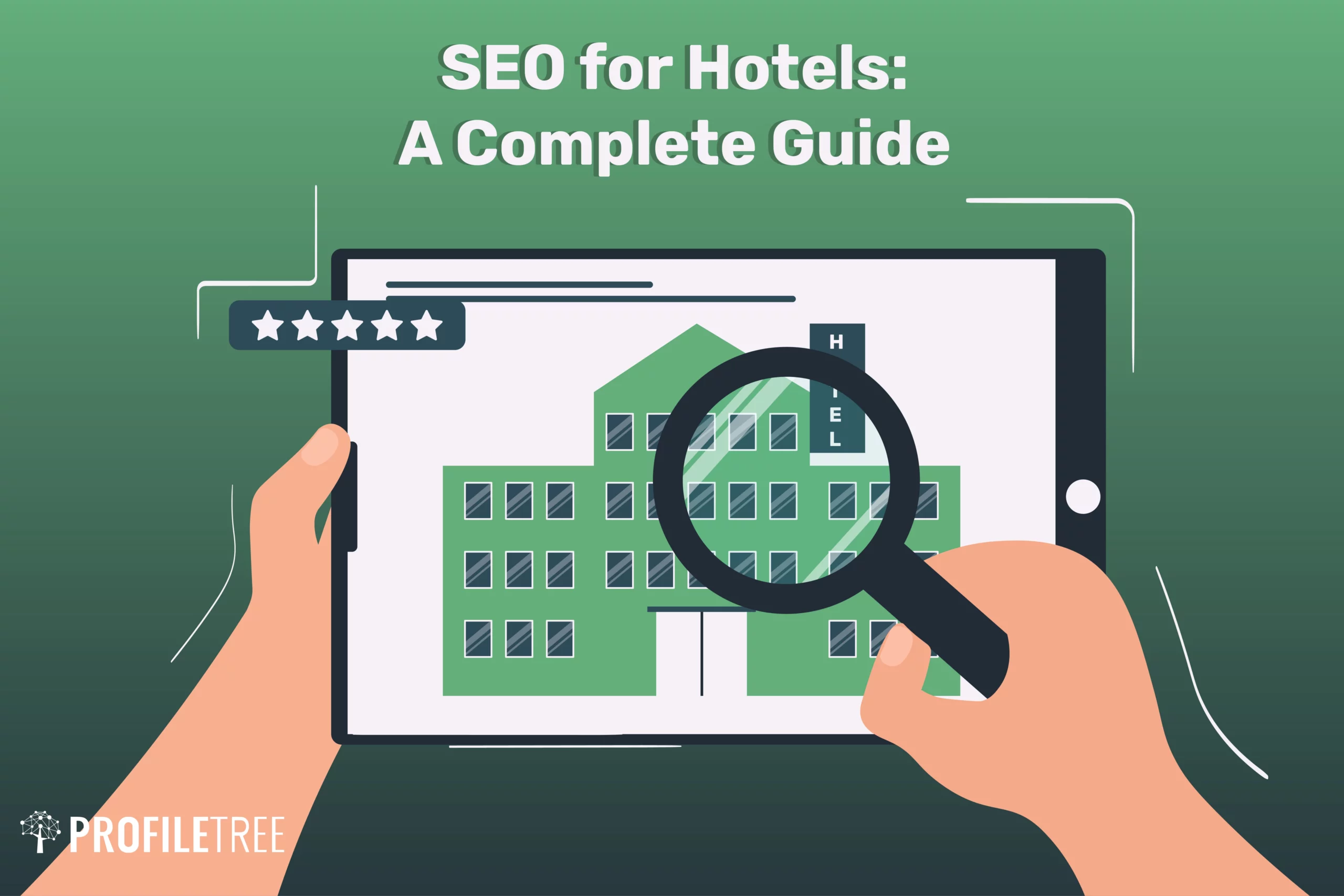 1. Develop Local SEO for Your Hotel
Local SEO for hotels can be used to promote your hotel regionally and attract visitors to the area to stay with you. Using local keywords are an integral part of this process.
Adding your focus keyword and city name into the title tag, meta description, URL, and Header tag will also help with search performance. It means when people type in 'Best Hotels in Ballymena', your hotel is in with a shot of being found in search pages.
Citations are critical if you want success with local SEO. A citation is essentially your business name, address, and phone number. The reason why these are so important is that search engines use them to evaluate domain authority. It also is a great source of information for potential conversions as you can include things like hours of operation, images, the payment you accept, reviews, and even directions to your hotel.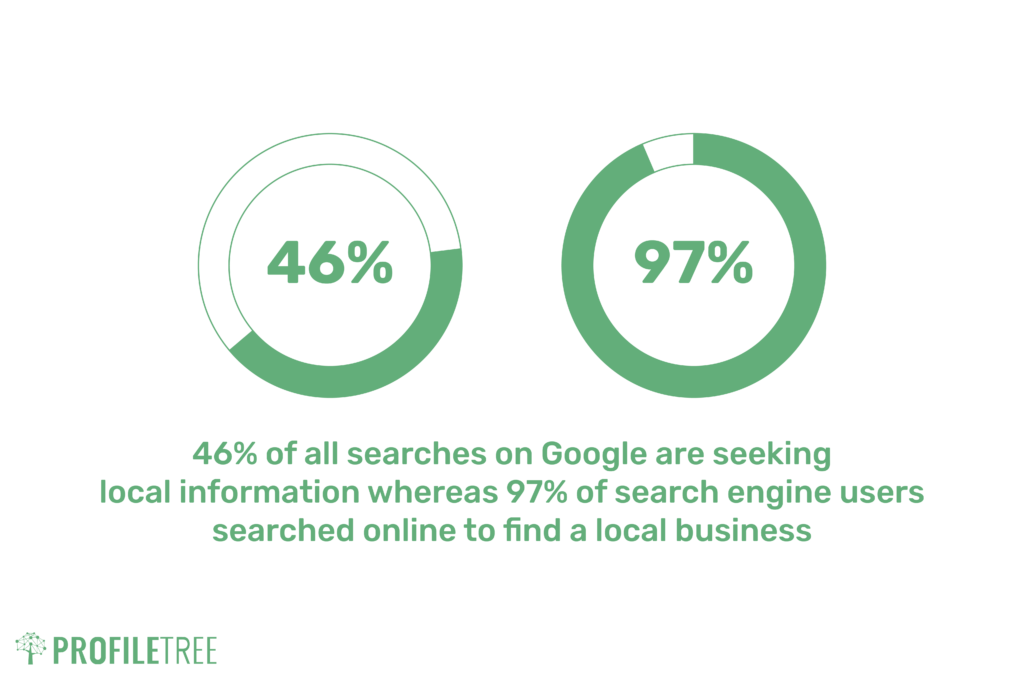 2. Hone in on Your Target Audience
To ensure that your SEO efforts are reaching potential customers, you need to consider who your target audience is. If you are a hostel, your audience is going to be people who are on a budget, usually young, and nearly always backpackers. If you are a serviced apartment, you will be wanting to target business travellers or corporations who need employees for long term stays.
After you have concluded who your target segment is, you will be able to tailor your local search to target phrases and keywords that your audience would use. Once you understand your target audience's search intent, you will be able to employ the correct search terms that are relevant to your business.
3. Keyword Research
Arguably the most important part of your SEO strategy, keyword research helps you craft the words and phrases that your target audience will be using to find your business or an option like your business in your sector.
There are a variety of keyword search tools you can use to develop keyword strategies. Sites like Ahrefs, SEMrush, Keywords Everywhere, Uber Suggest, and Google Keyword Planner are just some of the tools you can use to rank higher with keyword research.
When doing keyword research, you should always take long-tail variations into consideration as these usually convert more audiences due to the organic nature of the query. People are more likely to type in 'Hotels in Northern Ireland near the Giant's Causeway' rather than a vague search term like 'Hotels in Northern Ireland'.
Lastly, always taking into consideration the keywords that your competitors are targeting. You can use your keyword creation tools to monitor these and glean from them. Here, you can make a list of all the keywords that you want to target as well and employ a strategy that drives traffic to your website.
4. Optimise Web Content
Content is what pulls people to your website and ensuring that your content is optimised is critical for the success of your website. Starting with the content on your homepage, you are going to want to ensure that your targeted keyword is in the H1 tag.
This same keyword should then reside within the first 100 words of your content's first paragraph. Having around 800 to 1000 words on your homepage is recommended and that it includes keywords and phrases that you have gleaned from your strategy as well.
Google's Algorithm is becoming more intelligent by the day and it can tell if you are keyword stuffing, so ensure that your web content is natural and relevant. This type of optimisation guarantees that you will rise higher in the Google rankings.
Content can be created in the form of blogs, articles, and even newsletters to drive traffic to your site and push conversions.
5. Meta Title, Meta Description, and the URL
Three essential components of SEO for your site are the meta description, title, and URL. They are crucial because this is what search engines will display when showing the content of your site.
Your meta title, sometimes referred to as your page title is what is displayed on your browser to tell your audience more about your webpages or website. Searchbots also crawl these pages, so having specific and keyword laden information is critical. A meta title should include your focus keyword, it should be easy to understand, and it shouldn't be longer than 60 characters. With that, you will not encounter any issues with search engines or bots.
Meta descriptions are HTML tags that summarise page content. Search engines show a meta description directly after a meta title meaning it holds special importance for ranking. For good meta descriptions, you should always contain your focus keyword and it should describe your hotel. Once that is done, users will be familiar with your offering before even clicking on your site.
The URL has a serious impact on SEO and clear URLs are favoured by Google over confusing and long-winded ones. Make sure it is clear and easily understood, use a targeted keyword and separate words with hyphens, not dashes. Try to not use connecting or stop words within your URL either.
Sell Out Your Rooms with SEO
Improving your SEO for hotels can help you drive traffic to your website and convert those who are looking for accommodation in your area, so it is crucial that you invest time and effort into improving your site. Growing your organic traffic will increase your revenue and it is a quick and easy way to drive guests to your hotel.
Understand the importance of SEO but just don't know where to start? Get in touch with ProfileTree today and let us help you develop a successful SEO strategy that produces results for your business.