SEO is one of the most in-demand services in the field of digital marketing. Since you're searching for 'SEO Northern Ireland', you presumably know that having a website and doing social media marketing isn't enough for a business in today's digital world. Instead, businesses need to find the right audience, drive them to the company website and have a way to not just engage but convert too. SEO is a powerful digital marketing channel because on search engines, users come to search for something they're already interested in, you don't need to create the interest. You also don't interrupt their 'scrolling' with ads. So, it comes more naturally that it paid and organic SEO have a higher conversion rate.
Are You Looking for 'SEO Northern Ireland?
ProfileTree – Expert SEO Specialists with a Local Flavour Serving Businesses across Northern Ireland
We are a self-made, family run agency based in Belfast and Monaghan. We've established ourselves in the Northern Irish market since 2010. We've grown the team, collected awards, and helped local and international businesses with their SEO performance. We've also helped hundreds of small and medium sized businesses with free SEO training through programmes funded by Northern Ireland's Councils over the course of three years. Investing in SEO for your business in Northern Ireland means making sure your new SEO partnership is built on proven methods. We're SEO specialists AND a leading content marketing agency, meaning we can help that you're not just seen but that the right traffic for you works hard for your business.
SEO Northern Ireland: What Is Content?
In Northern Ireland, digital content is all around us – a trend which continues to gather pace with conversations about the metaverse and NFTs. But what do we mean by 'content'? In a nutshell, the digital marketing and content creation industry maintain that digital content is anything that can be published, including text and audio files, graphics, animations, videos, and images. In many cases, it can safely be said that whatever you are doing online, you are engaging with a piece of content.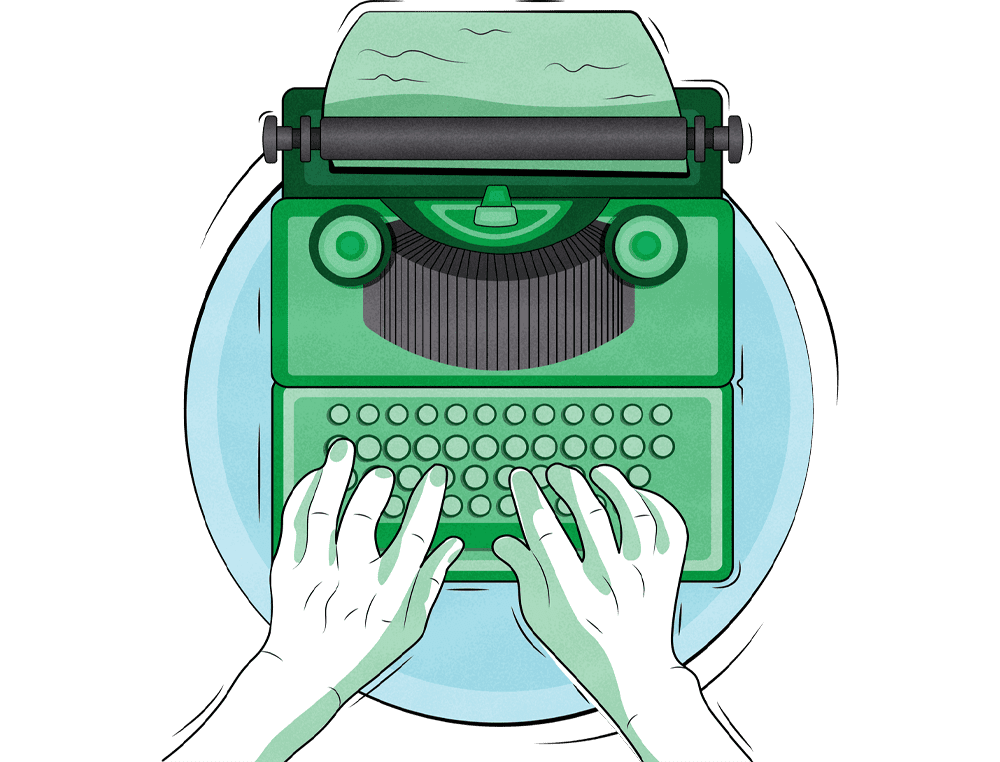 SEO Northern Ireland: How Does Search Engine Optimisation Work?
It can sometimes be perceived as a highly complex process, driven by ever-changing standards, algorithms, and technologies. However, leading search engines generally use internet bots known as 'web crawlers' – often referred to as 'spiders', 'spider bots', or 'crawlers.' These bots systematically browse the web in a constant indexing process, copying pages for processing by search engines to allow browsers to search more effectively.
Four Key Policies for Crawlers
To understand how SEO works, we must understand how search engines assess the quality of online content. Web crawlers visit billions of URLs, identifying all hyperlinks and adding them to a worldwide list known as the crawl frontier as snapshots. On its indexing journey, the crawlers behave according to four key policies:
Selection Policy: Decides which pages the spiders will download
Re-visit Policy: Decides when to check for page updates
Politeness Policy: Decides how to avoid overload websites
Parallelisation Policy: Decides how to organise and coordinate spiders
SEO Northern Ireland: How Does Google Evaluate Your Website?
We now understand the purpose of web crawlers, and the principles that drive them in their endless journey across the web. But how is SEO calculated? There is no single answer to that question and understanding how search engines categorise each piece of content requires an understanding of several important SEO factors. Keep reading to learn more about this practice and how it can transform your online prospects.
SEO Northern Ireland: Knowing Your Snippet and Schema Markup
Many assume that SEO is a battle of ranking key phrases and competing word counts, however, the process begins within the backend of a website. Any SEO strategy that works will place great importance on details such as snippets and URLs. Tailoring your content to respond to search engines' most popular queries can create rich snippets, giving your business ultimate prominence in search engine ranking pages. How can optimised snippets and URLs boost the prominence of your online business? The answer lies in the internet's browsing habits, driven by queries, questions, and demands. For example, when searching for 'SEO agency near me' or 'SEO Northern Ireland'; depending on your location, results will show in snippet form for authoritative online brands.
Local SEO
For example, searching for 'where can I find somewhere to eat', your business may present its snippet first – providing that your site is optimised, relevant and ranking. Rich snippets are a stamp of authority, and are hugely influential to potential visitors, customers, and Google itself. At ProfileTree, we encourage a multi-layered approach with the express goal of improving your SEO visibility.
URLs and Meta Data
Meanwhile, URLs also have a significant role to play in boosting the prominence of your business. As one of the first registerable pieces of information around any page of content, your URL, like the rest of your content, should be directed towards the term you wish to rank for. For example, if you would like a page to rank for the keyword 'SEO Northern Ireland', for example, you should take care to include that phrase within the backend of your site – including URLS as well as meta descriptions and alt text, which we will discuss later in the guide.
SEO Northern Ireland: Titles and Descriptions Improving SEO for Northern Irish Businesses
Getting your snippet and schema markup right is only the first step in enjoying the benefits of SEO. Optimising your titles, descriptions and their relevant URLs are hugely important website optimisation measures. They play significant roles in encouraging a strong CTR (click-through rate) to your business website. Indeed, any effective SEO campaign will allocate resources to carefully crafting titles and descriptions, ensuring that relevant and high-performance keywords maintain a presence.
File Titles and ALT Text
This process does not end with titles and descriptions, however, to boost your SERP rankings. It is essential to fully optimise video URLs as well as file titles and image alt text. Indeed, ensuring that these assets contain relevant keywords is instrumental in proving your relevancy to crawlers, and to the internet. Put simply, the deeper you embed relevant keywords into your content, the better.


SEO Northern Ireland: Engage with Relevant and Useful Content
Ensuring that your online business receives the prominence it deserves in SERPs requires share-worthy content that earns links, citations, and general amplification. Engaging content can be used to improve your organic positioning, and this content can come in many forms. But what do we mean when we say, 'relevant and useful content'? Put simply, valuable content will place most of its focus on serving the needs of the end user. Your material will be filled with useful information, in accordance with the search query a web user has processed. This information will contain a careful balance of high-performance keywords and related phrases, placed at strategic positions across the architecture of the page.
SEO Northern Ireland: Prioritising User Experience
As the digital world continues to evolve, the ways in which consumers choose to engage and interact with their favourite brands is changing. Websites are now expected to act as not only a visual showcase for a brand, but also a vital extension of that brand's customer service offering. User experience has become a top priority – meaning flowing, quick-loading and visually appealing websites are essential. The role of a web designer must now incorporate SEO aligned with established visual design principles. Ease of use and compelling UI must feature on your site, and any SEO plan for a new website must begin with flowing and accessible design. SEO development starts with website development and ongoing maintenance.
SEO Northern Ireland: Branded Keywords
Branded keywords are the words and phrases that are associated with your brand, products, or services. So, if your business name is 'XYZ and Co, any keyword that has 'XYZ and Co' is a branded keyword. Now, branded keywords are important because they are an indicator of your brand awareness. You can measure your share of voice against competitors through finding the number of searches that those keywords get each month within the target location. Branded keywords can be tricky though, because if you're only ranking for branded keywords then, you're only ranking for those who already know you. Your target is always to grow your brand awareness among untapped audiences.
SEO Northern Ireland: Cornerstone Content
Cornerstone content is the collection of articles on your website that you most want to rank for in search engines. It is the core of your website. It consists of the best, most important articles on your site; the pages or posts you want to rank highest in the search engines. Cornerstone articles are usually relatively long, informative articles, combining insights from different blog posts and covering everything that's important about a certain topic.
How to Create Cornerstone Content
Choose your cornerstones carefully. Think of the four or five pages you would like someone to read when they first visit your website. These articles should be the cornerstones of your site. Which articles are most important to you? Which are the most complete and authoritative? Do these target the keywords you most want to rank for? The focus of cornerstone content is to provide the best and most complete information on a particular topic, rather than to sell products. Still, they should reflect your business or communicate your mission perfectly. You should make sure that cornerstone content is very well written, update them often, and aim to get them to rank for your most competitive keywords.
SEO Northern Ireland: Backlinks (Inbound Links)
Backlinks are links from a page on one website to another. Search engines analyse the quality of a backlink to estimate how important a page is. One can safely say that backlinks are the heartbeat of SEO because it determines your domain authority for Google. Domain authority is the relative strength of a website's credibility and trust based on its backlink profile. Google always want to recommend secure, trustworthy, and authoritative websites where the information is more likely to be true and relevant. If many websites link to a page as a source of information, it is a good sign to Google.
All Sites Are Not Equal
A website linking to your page is good, but an authoritative website linking to your page is great. Think of it as word of mouth. You're probably more likely to trust a business that several of your trusted friends have recommended to you. That's because some websites have more authority than others. For instance, governmental (.gov) and educational (.Edu) websites are naturally more authoritative. A website with higher traffic and higher domain authority is better than a brand-new website with no traceability. You can have tons of backlinks from spammy, low-quality websites. But they probably won't be as impactful as a few backlinks from authoritative sites that are relevant to your business.
SEO Northern Ireland: Mobile Optimisation
Your SEO strategy is heavily impacted by your website's responsiveness to mobile devices. Mobile is king now. More than 60% of all online search is done through mobile. With local SEO, a study shows that 82% Of mobile shoppers doing 'Near Me' searches. That's why your website should be optimised for mobile. Create a mobile-friendly website so mobile visitors have no trouble navigating it or finding the information they need. Don't forget to add click-to-call buttons on your site and on your Google My Business listing.
SEO Northern Ireland: Attract Searchers with Optimised Content
You now understand that Google prioritises relevant and engaging content. However, brands and businesses must go one step further, carefully selecting high-performance keywords to be placed across strategic locations of the site. In this regard, keyword research is essential. Utilise the latest systems and tools which provide data analysis and performance metrics, devising content strategies for your brand. Effective keyword research and implementation is an essential element of any content marketing strategy. Your in-house staff or your agency's team of content writers, copywriters and digital strategists must have the experience and expertise to improve Google search positions for the business across in Northern Ireland and beyond.
SEO Northern Ireland: Generate Leads with Relevant, Valuable Material
Search engine algorithms and ranking strategies assess content based on its relevance, and how well it responds to popular queries. Herein lies the mission of content marketing: give your target audience something useful, and your brand can receive something useful in return. We now understand that Google ranks content according to search query relevance. This means that content across your site should offer valuable and relevant information to web users that may answer popular queries. Whilst the efforts behind creating this material must be well resourced and researched, it is equally important to present this information in a flowing and accessible manner. That brings us onto the next section of our guide to SEO northern Ireland: crawl accessibility.
SEO Northern Ireland: Page Formatting
After you create the content, upload it to the website and optimise it following the previous points. Use page preview, skim through the page, and review the page formatting. Is everything clear to the audience? Can they easily find what they're looking for? Do you have enough engaging elements with media and video? Simply put, spend some time 'polishing' your page. Although Google doesn't view your page like a human, but Google can find out if your audience are happy enough to stay.
SEO Northern Ireland: The Vital Importance of Crawl Accessibility
Mastering crawl accessibility can make that critical difference between success and failure for any SEO strategy for a new website, as well as established websites. In essence, achieving optimum crawl accessibility involves placing user experience at the core of its design. This means creating a network of flowing links across your website, avoiding dead links at each stage of the process. At ProfileTree, we can assess and amend your SEO link structure to enhance your SERP rankings and organic traffic. We can champion a fresh SEO links strategy as part of a comprehensive content plan, greatly enhancing the accessibility and online prominence of your website.
SEO Northern Ireland: How Does SEO Help Your Business in Northern Ireland?
In Northern Ireland and beyond, an SEO strategy for online business offer several advantages. Those placed in prominent positions on SERPs enjoy significant benefits, reaping the advantages of increased engagement, interaction, and sales. ProfileTree are experts in search engine optimisation for small business and large business, and as a search engine optimisation agency, we can boost your brand online.
SEO Northern Ireland: Why Choose ProfileTree as Your SEO Agency?
Established in 2011, ProfileTree is an award-winning SEO digital agency specialising in web design, content marketing and social media marketing. Our campaigns have been praised for generating real results for our clients: forget 'likes', 'impressions', and other vanity metrics: we drive data-driven content which focus on lead generation and increased sales for our clients. Let us grow your brand while you run your business. For SEO in Northern Ireland, we know your investment needs to be built on the right outcomes for your business. That's why we don't do 'off the shelf' search engine optimisation.
Tested and Tried SEO
Instead, we listen FIRST, then apply our local know-how and years of expertise to achieve the right goals for your business. That's because we have grown our own digital agency on a foundation of great SEO. Meaning proven methods, a team of specialists and local service for you. Discover more below PLUS explore our free SEO tips…
Because we built our own business on SEO and content marketing, we've been able to pass on straight-talking expert help to businesses across Northern Ireland. Along the way, we've been able to hear about the previous highs and lows for local companies who have tried to be seen in search.
Our Customers Feedback
As we'd expect, we tend to hear the same feedback. Our customers might have used an SEO service provider, an SEO consultant or even a non-NI professional SEO agency in the past but found they didn't quite reach their goals. Let's look at the common issues behind this.
Beware The 'Quick Fix'
Your own customers in NI are too canny to buy into a 'quick fix' product from your business…so why accept the same from a paid SEO service? The secret to SEO can be found in combining the right website set-up, the right content, and the right search phrase successes to turn clickers into conversions. A generic tip, an 'off the peg' product or a piecemeal approach can't achieve the results you need.
That 'Big Picture'
That broad view of your business, your online world, your customer journey, your content and more needs a Search Engine Optimisation agency you'll listen more than they talk! A simple 'drag and drop' SEO product can't replicate years of working, proven knowledge combined with local customer service built around helping you reach your business goals.
Don't Be a Stranger!
Your customers will be sure to change how they search and engage once you've perfected how you're found and how customers respond to you online. New ways of searching and new devices make this a certainty. A relationship with a local SEO consultant means staying ahead of changes, leaving your competition to play catch-up. Ultimately, we want to unlock the mystery of SEO for your business because we want you to enjoy real results and join our regular clients who trust us to make sure their company is seen in the right places by the right people. We want to use our content marketing knowledge to help create customer journeys that convert.
Be Seen
It's simple: your website is your online 'shop front' for your potential (and existing!) customers who search online. You need to rank well in Google to be spotted by those buyers looking for the things they need. Search engine optimisation puts you on the online high street: in the right location for the people looking for the things you sell. More than this: being seen by the right people for the right reason means QUALITY traffic…the lifeblood of online success.
Attract Sales
Found your way to the top of Google? Great! But for which search terms?! We'll make sure the searches you can be found for are relevant to the offer your site is making to potential buyers. They'll have found what they need and visit your site to discover exactly how to become a customer. Working even smarter means keeping the potential customers in an online 'journey' until they are ready to buy and beyond. We'll show you how.
Win Sales
This means people finding the information they need and being able to do the things they need…easily when they click through your site. A professional SEO agency helps make sure their journey from finding you to becoming a buyer makes sense and simply works. Our SEO service and local knowledge can use this results-driven 'big picture' view. We'll take a step back and make sure your digital world is working hard for your business.
Stay Seen
One thing we know for certain: how your customers search and how they want to interact with your business will change. It's always changing. From voice search and smart speakers to new types of devices, a ProfileTree SEO Consultant will keep your company to the forefront through every technological twist and turn. We love helping local business to work WITH change to benefit their bottom line.
SEO Northern Ireland: How Much Is SEO Services
Working with so many different businesses over the years taught us to work with different budgets and requirements. We tailor all our packages according to your needs and it doesn't matter whether the budget you have is big or small – we work with KPIs. In other words, you set the budget, we tailor a package optimised for your requirements and within the limits of your spending. We have packages starting from 500£ per month covering SEO audit, content writing, imagery, keyword analysis, and reporting. For technical SEO and website optimisation, please contact us for an accurate budget as it varies from one website to the other.
SEO Northern Ireland: Ready to Book a Free SEO Audit?
Fill the form and send us your questions, we will be happy to answer all of them. Please do let us know if your business is registered in Northern Ireland. Alternatively, you can book a chat with one of our team members to audit your SEO performance and find out how we can help you grow your website traffic organically in Northern Ireland.
More services: Social Media Marketing Northern Ireland, Web Design Northern Ireland, Digital Training Northern Ireland, Digital Marketing Northern Ireland