Content Marketing
Content is king. As a leading content marketing agency, we specialise in content creation, content strategy, marketing plans covering a range of formats, including text, video and graphics as well as different platforms.

Content Marketing with Results
At ProfileTree, we have built our business upon industry-leading content that engages, informs and inspires. Our multifaceted team is composed of full-time content creators, graphic designers and videographers who excel in promoting up-and-coming brands to the audiences that truly matter. Content is a catalyst for growth, and we can help your business achieve the prominence it deserves with our unrivalled expertise.
The power of the written word is often underestimated. However, as the digital world continues to expand, the need for concise, engaging and profit-driving content marketing efforts has never been stronger. ProfileTree are proud to house a content team who are masters in their craft, writing optimised and eloquent copy that showcases our clients in the way they deserve.
As Search Engine Optimisation (SEO) continues to hold more influence, effective content writing must strike that critical balance between offering readable and entertaining content whilst striving to achieve keyword objectives. Fortunately, our wordsmiths and SEO experts are on-hand to guide each and every one of our clients through their content journey, from page content and brochures to blogs and social media content.
The dawn of the internet created a super industry with an onus on user experience and functioning, visually-appealing websites. However, the current age of technology hosts millions of websites, with rivals vying for dominance in the eyes of an often crowded market. Nowadays, it is the power of digital content which continues to play a central role in improving rankings on SERP (Search Engine Results Pages).
Research demonstrates that digestible, informative and engaging content drives customers to brands, with an established tone of voice raising clued-in companies in search rankings. Our content writers combine a mastery of traditional marketing and page link building with a key understanding of various types of content, bringing your message to the people who matter. From blogs and whitepapers to email campaigns and site text, ProfileTree have your content strategy covered.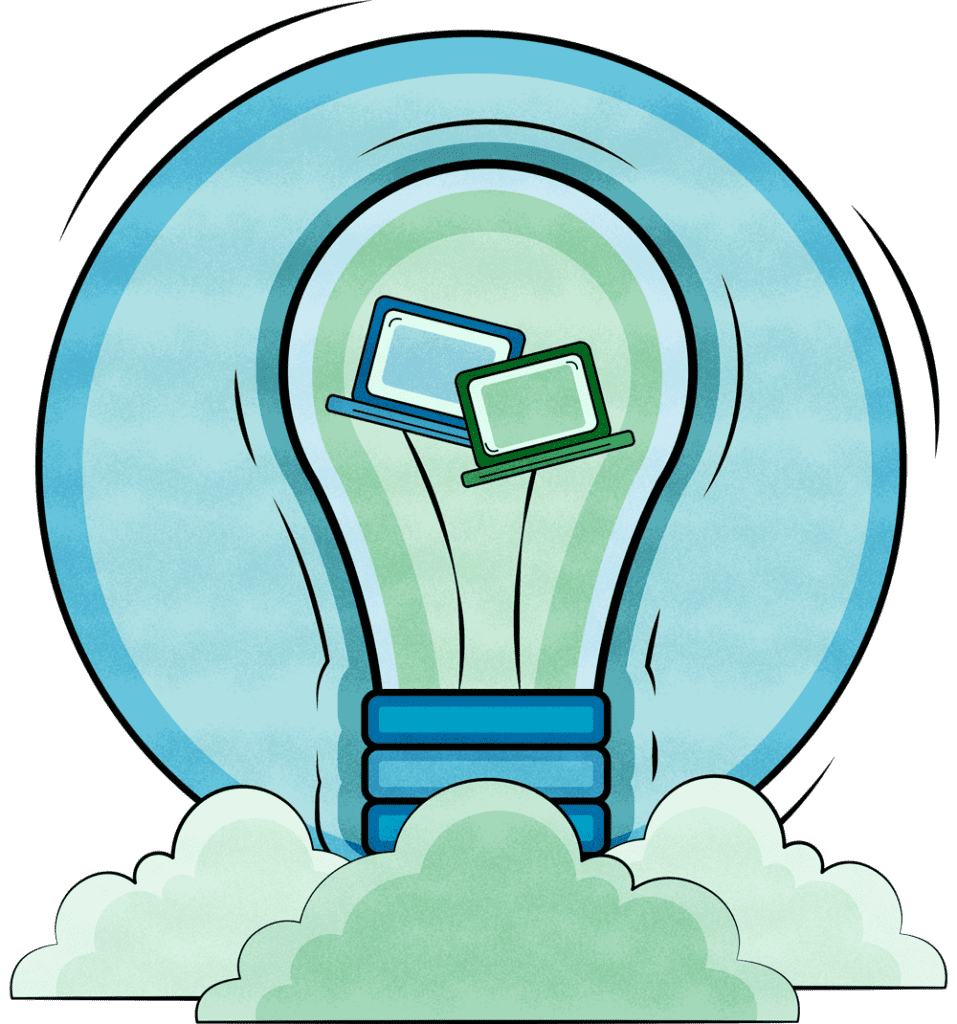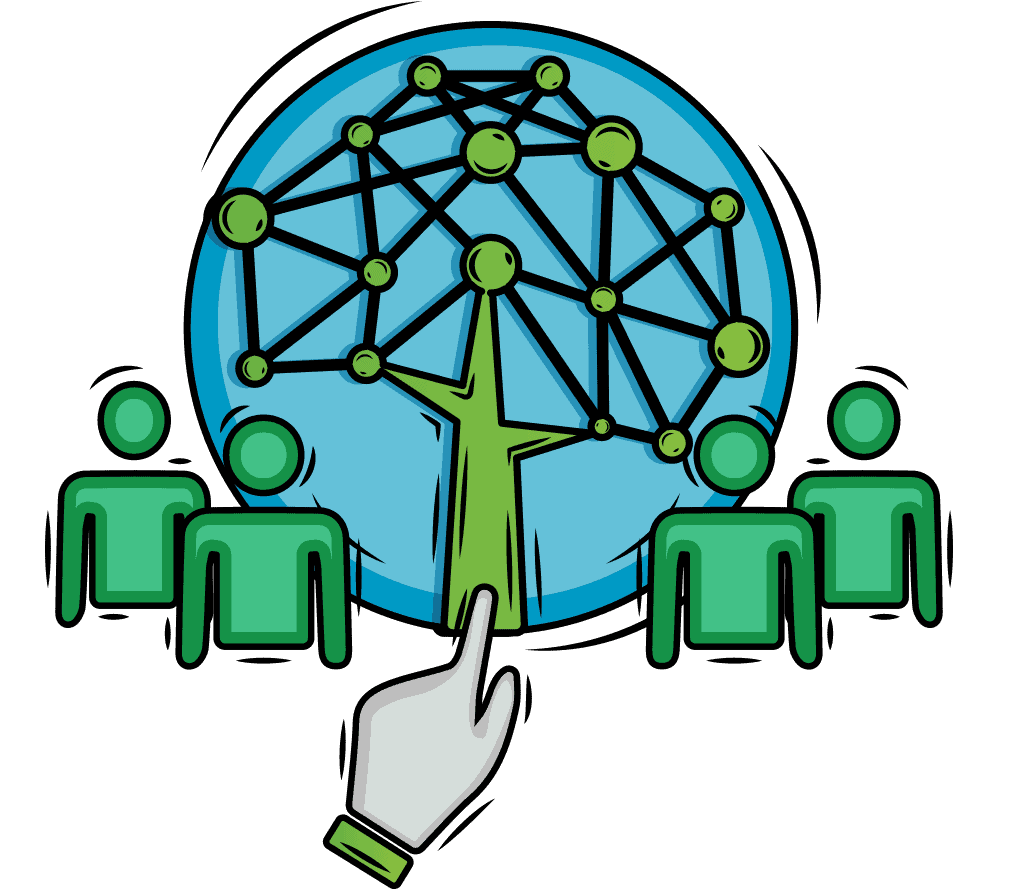 Looking for a Content Marketing Agency? Choose ProfileTree.
We live in the Golden Age of film, and ProfileTree is an industry leader in bringing beautiful video content to the world of marketing. We are proud to have produced videos that have been viewed by millions of web users across the world, offering a visual masterpiece to maximise our client's marketing efforts.
We continue to invest in the most advanced filming technology, with a filming studio well-equipped with 360° image-capture devices, video streaming facilities and industry-standard drone technology. As with all of the content we produce, ProfileTree offers a celebrated marketing service for video, optimising all completed pieces to meet SEO requirements and maximise impact. Let us tell your story through the art of video: it's what we do.
Our holistic approach to content creation champions content across a range of formats, from web text and blog posts to copywriting projects and corporate videos. We draw talent from our content writers and videographers whilst marketing that content with the latest SEO and engagement strategies.
Finding a tone of voice in a busy market can separate you from the crowd. This can, however, be achieved by combining the twin powers of the written word and compelling video. With content showcased and celebrated by clients across the world, ProfileTree can transform your business' image, credentials and online engagement.
ProfileTree offers each and every one of our clients a totally bespoke content marketing strategy, taking account of their business model, their goals and their current digital strategy. Following initial consultations, our team can communicate stages of progress every step of the way.
Our Content Marketing Services
We craft industry-leading content that engages, educates and inspires; driving traffic to the platforms that matter most to your audience.
Video Production and Marketing
A video speaks a thousand words. When video production is done properly in marketing campaigns, the outcomes can be unforgettable. Our expert team of videographers and editors are equipped with the creativity, technology and marketing insights to showcase your business in a way that truly resonates with your audience.
Content Creation
In the digital marketplace, content is king. Our unrivalled team of content specialists and copywriters can work with your business to identify the right content to boost your brand. From blogs and brochures to infographics and case studies, we have your content strategy covered.
Voice Search Marketing
Staying afloat in the digital world can often mean adapting your business to the latest technologies. Voice Search Marketing is the future, and we can assist your business in translating changes into results.
Social Media Marketing
Social media is the most powerful tool available to marketers today. That's why we build social media channels which engage, inspire and build relationships with potential buyers using the platforms your customers love.

Expertly crafted content engineered for organic growth
In today's digital world, content is crucial. Ensuring that the right message is delivered to the right people in the right place requires skill, insight and perseverance. That's why we devise content strategies which place primacy on lead generation and Search Engine Optimisation (SEO), making sure that your content reaches its true potential.
The power of the written word is often underestimated. Our team of content writers and SEO specialists are experts in the written form, combining industry-leading writing techniques and optimisation processes to build your brand online. From blogs to website content, our content writers are masters of their craft.
ProfileTree is proud to offer a bespoke process to each and every one of our clients, which includes an extensive review of business models, as well as industry competitors and targeted customers. Overarching all of this process will be a personalised Content Marketing Strategy, driving traffic and potential customers to your brand.
Let us build your brand while you run your business. For improved engagement, increased conversions and stronger online influence, choose ProfileTree.
The ProfileTree Guide to Content Marketing
In today's digital marketplace, marketing with content is essential. The ways in which consumers choose to browse, buy and engage with their chosen brands have transformed: where customers were previously targeted on the high street with billboards and advertisements, content marketing today targets those audiences in the world of digital. For marketers, the world of digital takes many forms; from web pages and blog posts to social media and email.
What is Content?
In the world of marketing, digital content is all around us – a trend which continues to gather pace with the rise of metadata and smartphone technology. But what do we mean by 'content'? In a nutshell, the digital marketing and content creation industry maintains that digital content is anything that can be published, including text and audio files, graphics, animations, videos and images. In many cases, it can safely be said that whatever you are doing online, you are engaging with a piece of content.
How do We Define Content Marketing?
Digital content marketing has emerged as one of the most important forms of marketing since the advent of television and radio. A content marketing definition by the Content Marketing Institute describes the term as "a strategic marketing approach focused on creating and distributing valuable, relevant and consistent content to attract and retain a clearly defined audience — and, ultimately, to drive profitable customer action." For those seeking to drive that customer action, the figures speak for themselves: research recently published by Technavio suggests that the content marketing industry will grow by $217.3 billion to reach a value of $412.88bn by the year 2021. But why is this the case?
Why Content Marketing is Important
Why content marketing is so important can be explained by how marketing methods and everyday technologies have transformed over the past decade. The smartphone revolution has played a considerable role in this transformation, with recent findings by Statista demonstrating that 2.71 billion people currently use the devices – a whopping 35.13% of the world's population. This means that over a third of the global population engages with digital content on their devices. Indeed, traditional advertising techniques, including television and radio advertising, are gradually losing ground to online content marketing, meaning that businesses must adapt to remain competitive.
We consider the marketing funnel that is created by a range of marketing assets, all detailed in a carefully created marketing strategy for a company. Not only do we outline the content strategy, but we also support the content creation for the delivery of this plan. Great content takes careful planning, and we need to ensure the best ROI from this investment. From writing articles or blogs for SEO, taking photos for social media platforms, planning, filming and marketing videos through to funnel creation on your website or another platform, we are able to support with this.
The average content marketer cites three key benefits of content marketing and growth drivers of the industry:
Building brand awareness: Content marketing and branding go hand-in-hand. Nowadays, companies with good marketing strategies tend to build their brands online; from their initial website launch strategy right through to the content of blogs, videos and product descriptions. When it comes to building brands, allocating your resources to the world of digital can guarantee increased recognition of your brand.
Reduced costs compared to traditional marketing methods: Activities involved in marketing can often be financially draining. However, some of the most effective content marketing tactics can be exercised at a fraction of the cost of traditional marketing techniques. Cost-effectiveness is crucial, and content marketing can deliver your branded message on a budget.
Improved sales conversion rate: Nowadays, shoppers prefer to browse and buy online, as opposed to taking a walk down the local high street. This, of course, has huge implications for sales and profits. Various types of content marketing strategies have reflected a demonstrable increase in sales conversions when compared to traditional marketing techniques – so get online and get marketing.
Learn how to market your business by following the rest of ProfileTree's Guide to Content Marketing, which includes tips on various marketing methods in business; information on new digital marketing tactics and advice about the most effective marketing channels.
How do Businesses Use Marketing?
We understand that marketing is a huge industry with multiple channels, styles and influences. But how and why do businesses use marketing to boost their brands? Whether your content comes in the form of an online campaign or a good marketing video, all of your efforts should place great focus on those all-important end goals. These marketing goals can be defined as 'the 4 purposes of marketing': a mantra which has guided the industry since its birth. So, here they are:
Product: Whether your product is a good or a service, your product should always aim to fulfil the needs or wants of consumers (this also applies to businesses that sell information, for example). It is crucial that you have an expert understanding of your product in order to market it properly. Effective marketing helps in highlighting your product – so make sure you know your product better than anyone else.
Price: Once you have that expert understanding of your product, decisions can be made around its pricing. This is extremely important, as pricing can often determine your product's supply and demand, as well as profit margins and marketing methods. Product placement can often depend upon its price point: so do your market research and form your pricing on an information-based strategy.
Promotion: Now you have your product and price, it's time to start promotion. This should kick off with research into the most effective marketing channels before exploring various types of marketing tactics, which may include advertising, social media marketing, email marketing, public relations or video marketing (to mention but a few). Depending on the nature of your brand or product, opting for fun marketing strategies can truly separate your brand from the competition.
Place: A guiding principle of marketing is to place a product in the right place, at the right price and at the right time. It is, therefore, crucial that you evaluate the ideal places to convert casual browsers into real, paying customers. Whether digital or traditional, all types of marketing strategies will consider
What is Good Content Marketing?
Content has emerged as one of the most attractive marketing techniques available to the industry today. But what can marketing do for a business, and what does good content actually look like? Companies that use online marketing tend to build their content around a set of key objectives, and your marketing strategy should identify its own objectives and follow suit.
In a nutshell, your content marketing strategy should aim to tell its target audience about your product or service whilst converting them into paying customers. However, unlike traditional forms of sales and marketing, content marketing gets the consumer to come to you rather than you reaching out to them. Indeed, for many modern businesses, content has become one of the most effective forms of inbound marketing available to the world today.
Good content marketing entails creating, curating, sharing and distributing high-quality content. This means avoiding a content subject that's no longer relevant, instead opting for content that is relevant; accurate and appropriately optimised for leading search engines (think Google, Yahoo! and Bing). Marketing with content properly means creating content that:
Attracts the attention and interest of a determined target audience;
Informs and educates the audience about your business or brand;
Engages and entertains the audience;
Increases leads and sales conversions; and
Encourages the growth of fans, advocates and loyal customers.
How to Get Started with Content Marketing
Many businesses can learn all about marketing with a huge range of web resources, books and articles in circulation. However, many struggle with taking those first critical steps in a content marketing strategy. Your content should form part of a strategic marketing approach, identifying key actions from its very beginning. See below for some top advice on how to get started with your content marketing strategy:
Set Out Your Objectives: Plan your content marketing strategy by making a short statement on who your target market is, how you will target them and what they are set to gain from your content. In many cases, the goals of a content marketing strategy are common: boost sales, boost leads and boost traffic.
Understand Your Audience: Across every sector in existence, knowing your target audience is absolutely crucial. Here, relevancy is key – so target your content to engage a set group, as opposed to creating generic content which tends to be ignored by many. Identify the particulars of your target audience by obtaining essential data through the web, email and social media analytics. This can give you that all-important feedback on your target market's priorities, interests and buyer personas.
Audit, audit, audit: Many businesses already have pieces of digital content long before they embark on a content marketing strategy. In this regard, reviewing all of your existing content to find out if it meets your business goals is an essential step. Do this by following a three-pronged process: log your existing content, assess its performance and identify gaps in content. When exploring how to do marketing, many businesses ignore this basic yet important step: so get online, and audit that old content!
SEO and Keyword Research: Any content strategy model will take full account of keywords and the power of SEO (Search Engine Optimisation). In today's digital marketplace, search engines (including Google, Yahoo! and Bing) reign supreme. Businesses at the top of search engine rankings tend to perform better; but how do they achieve this? The answer lies in keyword research and ensuring that your content contains the right keywords in the right positions on the page. However, SEO doesn't start and end with keywords: numerous factors can impact your search engine rankings, including outside links and even page design. On this note, it is crucial that you embed your website marketing strategy with the most effective SEO tactics (for expert tips on understanding SEO and maximising your SEO potential, check out our guide here).
Organise Your Strategy: 'Content made simple' doesn't necessarily generate content that will engage and persuade your target audience. Indeed, a well-resourced, well-organised and well-researched content strategy can make that critical difference between success and failure. Define who is in charge of creating, maintaining and updating content, as well as identifying your budget, resources and publishing schedule. All types of marketing strategies require thorough planning: so get informed and get organised.
Boost Your Brand With a Blog: Whether your business is a luxury resort or family-run jeweller; your content marketing strategy should place a blog as its centrepiece. Whilst providing a hub for all of your other marketing efforts, blogs can boost your credentials and create a loyal following of customers and web users. Ensure that your content is well-written, concise, engaging and optimised. Beyond articles, your blog can host traffic-driving content such as how-to guides, tutorials, newsletters, interviews and more.
Types of Content for Marketing
When we consider what types of content to include in our content marketing strategy, it pays to back to basics and look towards a digital content definition: put simply, this refers to any content that exists in the form of digital data. This includes anything that can be broadcast, streamed or held in computer files (including popular media types such as images, GIFs, PDFs and videos). Do not become constrained to one particular format: the world of content is diverse, and has now come to include the universe of social media.
Website content creation doesn't have to centre around blog writing and the skill of a professional writer (although it certainly helps). Website promotion methods include a variety of formats, and this may change depending on the nature of your product or business. For example, a boutique fashion store may choose to share high quality images of their clothing, whilst a luxury hotel may use video content to advertise its rooms and conference spaces. Similarly, a teenage lifestyle platform may opt for GIFs and memes, whilst a medical journal may opt for extensive guides and informational eBooks.
Whilst experimenting with different forms of content is an essential step in any content marketing strategy, it is crucial to remember that content about your brand or business must form the base line. This means posting content that is relevant to your brand, and not something totally unrelated. Understanding how to create consistent content is any important step – so refine your tone of voice and turn your content into recognisable branded messages.
Social Media Marketing Methods
Content marketing problems are not simply resigned to blogs, websites and visually appealing videos. Understanding how social media marketing works is essential for all businesses, large and small. See below for some top tips on creating content for social media marketing:
Identify Your Platform: Choosing the right platform for your social media content strategy is crucial. Increasing numbers of consumers are opting to engage with their favourite brands on social media, and the most successful content campaign examples have tailored their content to specific platforms. For example, a wedding dress maker may wish to share images of their dresses on Instagram. Meanwhile, a recruitment firm may wish to make content for professional platform LinkedIn as their priority.
Make it Shareable: The very best social media content marketing strategies place shareable content at the core of their offering. Even aspects of website content creation, including blogs, have space to be shared on social. Maximise a return on your marketing investments by multiplying your engagement by pairing your social media strategy with your website marketing strategy. When it comes to building your brand, it pays to get online and get social.
Understand Your Audience: When it comes to social media content marketing, understanding your audience is crucial. This means understanding the devices they like to use, the platforms they prefer and the style of content which engages them most. For example, understanding how to use Twitter for marketing purposes involves understanding trending topics, and what type of post will drive traffic to your site. Know your product, know your audience and know your platform – it's essential.
Content Marketing: Quick Fixes to Boost Your Brand
Web marketing concepts usually centre around established techniques, including email campaigns, video marketing and social media. However, simple and easy fixes can be implemented, boosting your brand's engagement and SEO credentials. See below for some expert advice on some quick content fixes to boost your brand:
About Us content for website: Across a range of sectors, nearly all businesses will host an 'About Us' page on their website's landing page. Understanding what to write in about us section of the website can be hugely beneficial. Use this space to highlight the story of your business, as well as its skills, staff, resources and industry credentials. This also provides an ideal opportunity to include high-performance keywords. After all, when it comes to SEO, every little helps.
Make it visually-appealing: What makes a perfect website? Popular answers here would centre around security, mobile-friendliness and user experience. However, the textual content on your site is an all-important indicator of your business, as well as an important element of Search Engine Optimisation. Whether you are content marketing for small business brands or larger, more established organisations; make the content on your website engaging, visually appealing and easily digestible. Marketing success examples nearly always contain a robust, attractive website – your brand should follow suit.
Talk to the Content Marketing Experts
Here at ProfileTree, we specialise in growing brands online. To see over 100 content marketing examples as well as our industry-leading content marketing services list, visit our site or follow our influential Business Leader series on Youtube.
Let us grow your brand while you run your business. Optimised and engaging content has opened up new and exciting opportunities for marketers.
Content Marketing at ProfileTree
At ProfileTree, we offer a wide range of content marketing services, from developing videos to blog writing, we are experts in creating meaningful content for your brand. We have the tools, knowledge and expertise to create content that will deliver value for your customers and clients.

Content marketing involves multiple different approaches, and it's not enough to just create the content, it also has to be relevant for your audience and marketed correctly.
We'll do our best to explain what is meant by content marketing and how we can help you create bespoke content to elevate your brand.
What is content marketing?
Content marketing is essentially about creating content that will be useful or engaging for your target audience. It's different from creating an ad or just talking about your business,
instead its content that stimulates interest within your audience and encourages them to engage with your brand.
The goal of content marketing is to position your brand as an authority within your industry, giving your audiences pieces of information that you're an expert in. Think of a steak restaurant posting a video on how to cook and sear a medium rare steak or a plumbing business showing you how to unclog a sink.
This kind of content is useful for audiences and answers the questions they may have. Your customers and clients are paying for the expertise that you have within the nature of your business, and by providing content that highlights that, you in turn also promote your brand.
What is content marketing in SEO?
SEO stands for Search Engine Optimisation, which is a process of trying to improve your businesses' position on search engine results. Tactics in this process involve researching the kinds of questions your audiences are asking and providing content that answers them. SEO also involves researching search engines algorithms for keywords that are related to your business and creating content that includes them.
Content includes any rich material that is posted online, e.g.) videos, blogs or podcasts. Increasingly videos are becoming a great avenue for appearing higher on search results, as there is less competition compared to written content.
By embedding SEO practises within your brands content, search engines know to present your material in search engine results. The better quality of content, the increased likelihood of appearing further up in result pages, and the increased amount of traffic to your business' web pages.


What are the benefits of content marketing?
Content marketing is arguably one of the best ways you can encourage engagement and brand awareness within the online environment. At ProfileTree, we have witnessed many business' reap the rewards of producing high quality content, some of those benefits include;
Occupying more space within the digital market
Increasing brand credibility within their industry
Creating brand loyalty
Promoting brand awareness
Increase in website and social media traffic
Engaging with appropriate audiences
Becoming a resource for information
Increase in sales of products/services
Competing on multiple online platforms
Building/maintaining an online presence
Developing skills to continue producing and maintaining content
Read some of our client case studies to read how they benefited from implementing a varied content marketing strategy that resulted in high SEO performance, increased brand awareness and profitable rewards.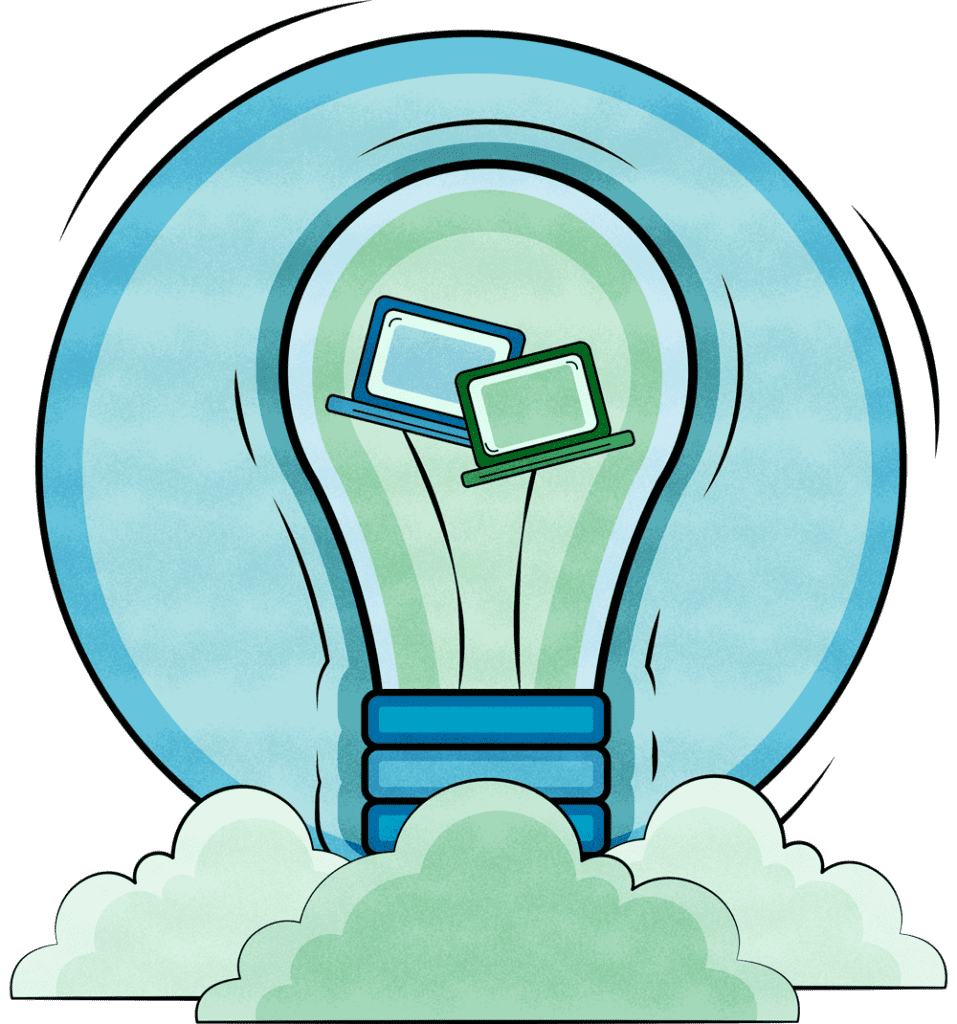 What are the different types of content?
There are many different types of content that you can create for your business. The most important thing is to create content that's engaging and useful for your audiences.
Some types of content you may want to consider creating include:
Video content
Video content is very engaging for audiences, it occupies 80% of the internet traffic and is one of the best ways to dominate SEO performance. You can provide real value for your audiences through video and it can be adapted to suit a range of different platforms.
Voice search
Voice search marketing is a relatively new, but also increasingly dominant avenue of digital marketing. It's the process of ensuring your brand's content is curated for responding to voice queries via smartphone assistants, Amazon Alexa or Google Home devices.
Copywriting and blogging
Copywriting includes all of the written content published by your business, this could be your business' website content, blog posts or even how-to-instructions. Whatever the written content is, it must be relevant, helpful and engaging for your target audience.
Interactive content
Interactive content encourages the active engagement of your target audience by prompting them to take a certain action, whether it be liking, retweeting, voting or sharing. In a highly saturated space of digital content, interactive formats can help your brand stand out and offer a competitive edge for increasing engagement.
Infographics
Infographics are visually pleasing types of content that you can create to convey information easily and attractively to audiences. They are particularly useful for explaining complex processes that audiences may not be familiar with.
Podcasts
The podcast industry is experiencing exponential growth and 2022 is said to be the biggest year for growth yet. Podcasts involve recorded lengthy discussions and in depth conversations, they allow for audiences to gain a deeper understanding about a topic.
How to create a content marketing strategy?
So, you've read about all the different types of content there are, but which types of content will best suit your band? How should these types of content be marketed? And what on earth is a content calendar?
At ProfileTree, we are experts in creating and delivering content, we'll do our best to explain what a content marketing strategy involves and how you can get started on implementing one.
Establish business objectives
A content marketing strategy should have an ultimate goal or set of objectives in place, in order to gauge the successfulness of the strategy. The goal may be to promote and increase the sales of a certain product, or to engage with a new target audience, whatever the business goal is, content should be skewered to promote that objective.
An example could be a clothing business who have started selling shoes. Their business goal is to increase the awareness and sales of this new product, so brand content may include subjects like how to tie laces or how to walk in heels.
Identify and understand your audience
This is arguably the most important step in creating a content marketing strategy. You should first investigate who your target audiences are, and separate them into groups if needed. This can be achieved by researching who has previously bought your product/service or by using search engines and social media platforms to see who is already engaging with your brand.
Once your target audience is identified, you need to research their wants and needs. The content you create should provide value and answer the questions your audiences may have. This is a move away from just talking about your product/service and leaning towards creating content that is useful and sought after.
To be brutally honest, audiences do not really care about your company enough to engage with it unprovoked. In this overly competitive environment, your business needs to provide content that solves audiences problems, gives sound advice or simply provides escapism.
Watch our informative video below, to see if you're creating content that will engage your target audience.
Map the route from engagement to sales
This is important to consider as your brand's content should invoke a call to action. It's a delicate balance between providing valuable content and promoting your business. Audiences shouldn't feel like they are reading an advert but on the same note, they should come away knowing who your brand is and how you can help them.
Mapping the route from engagement to sales, also enables you to discover opportunities that lead customers/clients to purchase actions, this could be 'get in touch' hyperlinks, chatbots or even 'add to basket' features. By mapping this route beforehand, you preempt the customer's journey from engagement to sales.
Decide on content channels
Different demographics have different levels of engagement with certain platforms. Depending on your target audience, you will want to provide content that engages with them on the platforms they are already using. For example, Facebook tends to be used by an older generation, whereas TikTok is now a more popular platform with younger audiences. Tiktok seems to be the rage right now, but there is no use in creating a TikTok account, if your audience isn't there.
Create the content
Creating content can be time consuming, labour intensive and costly, so it is important to decide on which types of content you're going to create before you get started. You should consider your budget for your content marketing strategy, as some types of content i.e. video content, tends to be more expensive than content like writing a blog piece.
Content should also embed SEO practises throughout, it's really missing out on an opportunity if you don't. All creators of content will run into challenges at some point, and we have talked about content marketing mistakes that everyone makes.
It's also important to be aware of changing content trends, last year we outlined 6 ways your content marketing strategy will change. No matter which form you decide to deliver your content in, the most important thing to remember is that it is relevant and engaging for your audience! Content should position your brand as an authority on its industry.
Create a content calendar
You have just created some really nice content and you can't wait to share it with your audiences, but hold back the urge to post! A content calendar is immensely important to ensure you are achieving maximum engagement with your brands content.
Different platforms have various peak times for usage, and depending on your content schedule, you could be in danger of over saturating audiences with your content before they have had a chance to digest the previous content released.
Some content marketing strategies build up hype before releasing major pieces of content, think of behind the scenes footage before the main video is released. There should be allocated time to build suspense with audiences and to encourage them to return to your website or page.
Content calendars should also preempt special events and curate content that will fit into those, e.g.) Holidays, World Health Day, International Women's day etc. Content calendars can also help your business avoid potential backlash with its content, e.g.) you wouldn't want to post scheduled content that could be deemed unsensitive when a tragic incident just unfolded. Having a content calendar in place allows you to delay postings if needed.
Promote the content
Sometimes, it's not enough to simply publish your brand's content and promotional activities to gain more views and interactions should be sought. These can include creating backlinks within other pieces of content, influencers, sponsorships, previous customers/clients to share content or any other method that will help spread your content with more audiences.
Think of the online competitions where you have to tag 3 friends, share the post to your story, tag the account, go outside and tell three people – the last one is a joke, but you get the point, that promoting content can immensely boost interactions.
Measure engagement with content
Too easily, content can be posted and forgotten about. Businesses need to measure how well the content is received by tracking SEO results, views, likes, retweets, subscriptions etc… any interaction that can indicate engagement with your content should be recorded.
This data is so valuable as it will show you the types of content your audiences are responding well to, maybe you have a knack for speaking on video or maybe it's your written pieces that are valued. Analysing the engagement with your content is a major tool in evaluating the successfulness of your content marketing strategy.
Content marketing courses
At ProfileTree, we provide content marketing courses, where business owners can learn the skills they need in order to implement effective content marketing strategies. We are passionate about helping business owners carve out their own presence in the digital marketing environment. Get in touch today to see how we can help you.
Content Marketing Agency Northern Ireland
ProfileTree is a content marketing agency based in Belfast. We specialise in a range of services, including video content, digital marketing, marketing strategy, creating content, as well as website design and web development. We have helped businesses all across Northern Ireland, Ireland, the United Kingdom and further afield.
International Content Marketing Agency
At ProfileTree, we have also expanded our content marketing services into the international market. Helping to support international businesses based in Spain and China. We take pride in helping businesses operate and compete online. If you would like to know how ProfileTree can help your business, get in touch today.
Ready to invest in Content Marketing?
Start your digital project today.
Start a project