SEO specialists are probably the most widely misunderstood marketers. Despite this, it's an area that more and more people want to break into. To gain the right skills to succeed, many marketers choose to take dedicated SEO training.
And to be fair, there's probably never been a better time to break into SEO.
This is because demand for SEO skills consistently outpaces supply. This means that SEO specialists have seen the highest salary growth of any digital marketers over the last few years: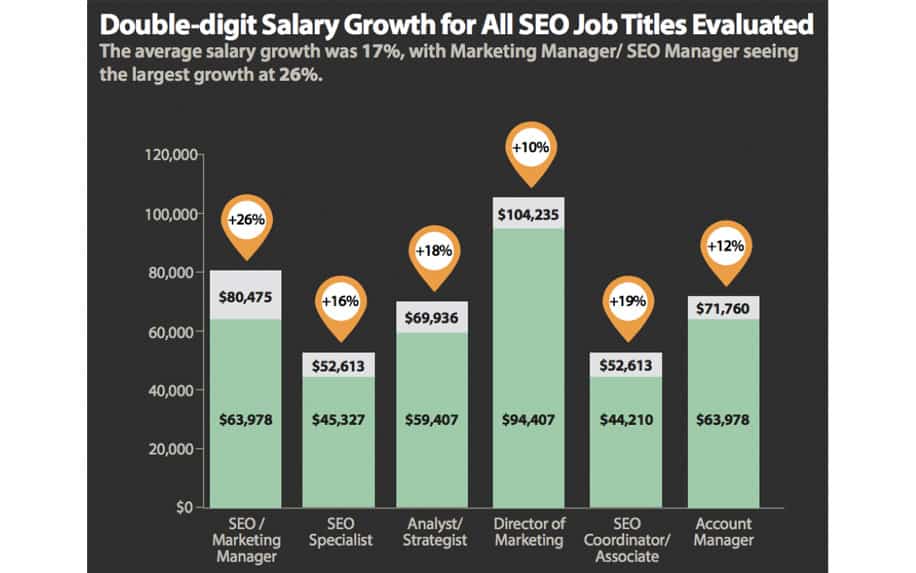 If you're reading this, you're probably considering upskilling to get into SEO too. Alternatively, you might be a business owner who is looking for SEO training for your staff.
This is also a fantastic option. Most SMEs don't need a full-time dedicated SEO specialist. All the same, having someone within your marketing team who understands SEO is a massive asset.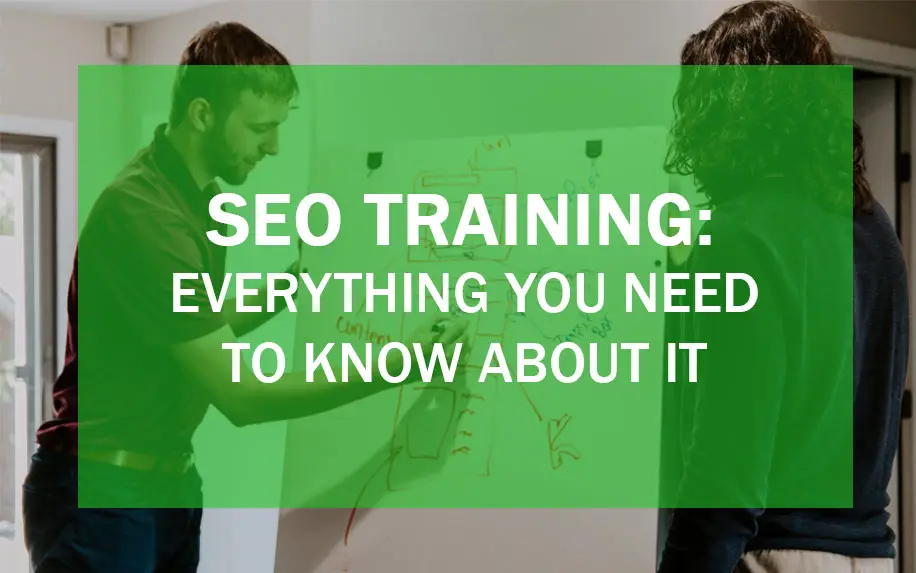 With that in mind, this article covers everything you need to know about SEO training. Let's start with the basics.
What is SEO?
As we said already, SEO is pretty widely misunderstood. As such, it makes sense to start this guide by clearing up what SEO actually is. A lot of marketers think they are 'doing SEO', when in reality they're just publishing terrible content and hoping for the best.
At its core, SEO is all about matching your content with what search engine users are looking for. This doesn't mean using keyword stuffing or hidden text to trick them into visiting your site.
Rather, the goal is to provide content which provides value.
To support this goal, an SEO specialist is also responsible for making sure the site itself is search engine-friendly. This can include a number of features, but the most important thing is to make sure a site is fast, secure and logically structured.
With that in mind, let's look at the key skills you can learn through SEO training.
What is SEO Training?
SEO training can actually mean a range of different things. For example, companies like Google and SEMRush offer courses aimed at earning specific SEO certifications Equally, many marketing agencies offer SEO training and mentorship for their clients.
Courses are also available both online and in-person.
In some ways, how your training is delivered isn't the most important thing in the world. At least, the best options will vary from person to person.
What is more important is the content of your training program. Here are the key SEO skills you should look out for.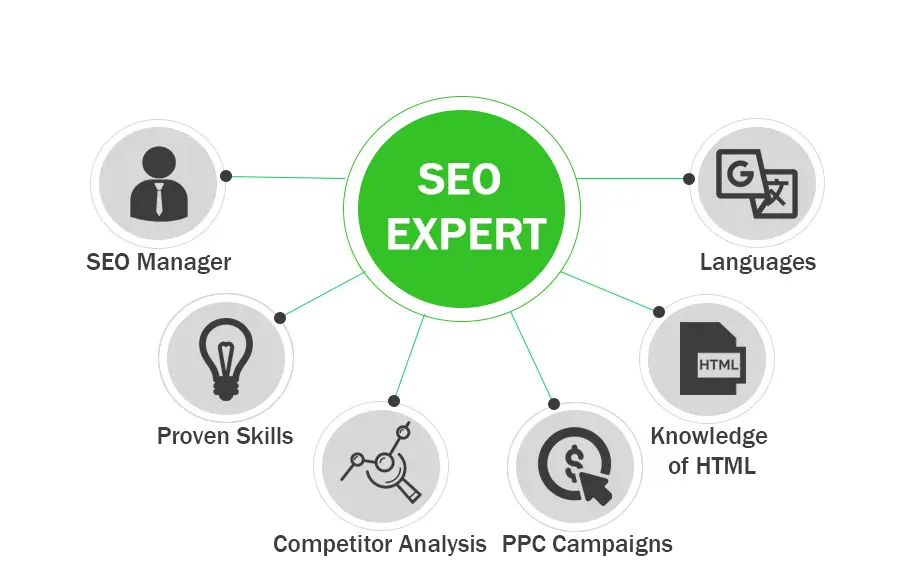 Writing for SEO
SEO training is a popular way for copywriters and other marketing professionals to upskill and increase their pay-packet. Increasingly, writers are expected to have at least a basic grasp of SEO.
Writing for SEO is a skill in itself.
The challenge is that you often have to balance what your English teacher taught you about good writing with what performs well on SERPs.
Additionally, there is a lot of very bad advice out there concerning SEO copywriting. Writing for SEO is all about making informed decisions based on what works. Training is a great source of information on best practices.
Technical SEO
Technical SEO is slightly trickier. One the problems here is that so many other elements of your site have either a direct or indirect impact on your SEO. These include user experience, security, performance and hosting.
Because of this, there are potentially endless new skills you can learn which could benefit your SEO. For example, it would undoubtedly be helpful to gain knowledge of server infrastructure, but it would also be useful to learn to code.
So how do you prioritise technical SEO skills?
One way is to think in terms of essential skills and bonuses. Here are the primary technical SEO skills that training should provide:
Metadata optimisation,
Linking strategies,
HTML/CSS,
Site auditing,
Awareness of key design/development concepts.
An SEO professional rarely needs to know how to design or develop a website themself. However, it's still important to understand key concepts in order to communicate effectively with web developers.
SEO Tools
Often, SEO training involves learning how to use certain tools to make your life easier. In fact, there are many tools that effective SEO would essentially be impossible without.
Here are the different tools an SEO specialist should know how to use:
Keyword research tools,
Technical auditing tools,
Analytics suites,
Content management systems.
Additionally, there are a range of tools that you can use to create better SEO content, for instance Yoast. Essentially, these analyse your writing in real time, allowing you to ensure that it is fully SEO optimised before publication.
Other SEO Skills
SEO specialists also need a range of less specialised skills in order to succeed in their roles. Like most jobs, there is a lot more to SEO than simply launching sites up the SERPs.
Successful SEO professionals also need to communicate insights to colleagues and clients, as well as report on progress and create strategy briefings.
Additionally, a high level of numeracy is required in order to analyse and act on data. Because of this, most SEO specialists are also highly proficient in Excel, or other data manipulation tools.
All in all, the required skill set for SEO is at the crossroads of technical aptitude and creativity.
SEO Training: Benefits
Now that we know what skills you can gain through SEO training, it's time to think about how these can benefit your career or your business. Let's look at some of the tangible benefits of SEO.
For Businesses
Naturally, the ultimate goal of SEO for businesses is to acquire more customers in order to increase revenue. The classic way to achieve this is to hire a marketing agency. However, this may not be the best option for every business.
For a variety of reasons, many businesses prefer keeping their marketing functions in house. For example, if you work in a very specific niche, and you already have an in-house marketing generalist, agency SEO services might not be suitable.
In this case, the best solution is to seek out SEO training to upskill your existing staff.
This can be delivered either through an existing course, or you may wish to engage an agency to deliver training which is bespoke for your needs.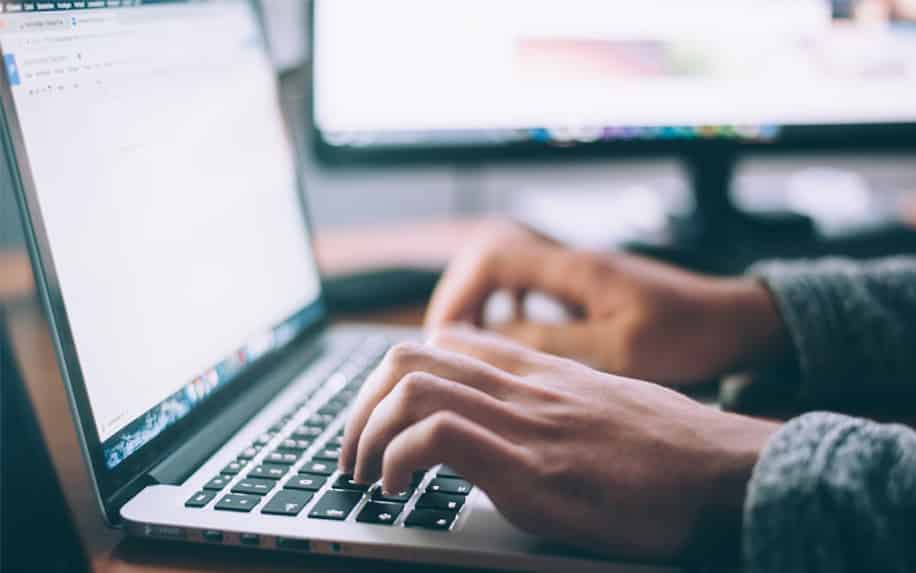 For Individuals
In some ways, the benefits of SEO training for individual marketers are more obvious. As we've seen already, demand for SEO specialists is a major growth area. If you're a marketer who wants to seek out new opportunities, SEO is one of your best options.
This might mean seeking a new role completely, or simply taking on new responsibilities with your existing employer.
In fact, if you can make a strong case to your employer that a higher level of SEO expertise will benefit the business as a whole, you can often convince them to pay for you to receive training.
SEO Training: Practical Matters
Of course, when considering any kind of professional training, it's vital to think about the practical side of things.
Here are some of the details you should know about SEO training.
Requirements
Requirements vary quite widely. Some courses will assume some level of SEO knowledge. Others are intended for absolute beginners.
As there are SEO courses available to suit pretty much any level of knowledge, what's most important is doing your research and finding one which suits your ability level, as well as your goals.
For example, if you specifically want to learn more about technical SEO, a course which covers the basics of onpage content optimisation will probably be of very little use.
Time Commitment
Most off-the-shelf online SEO courses last around 2-6 weeks. However, this is typically the recommended time to complete your training, and flexibility is often built into the syllabus. Again, how much time you spend on a course will often depend on your own circumstances.
Bespoke one-to-one SEO training can be tailored for a range of schedules.
For example, it's common for businesses to engage an agency to deliver as little as half a day of SEO training, or as much as several months. This all depends on the specific needs and budget of the business itself.
Cost
Again, there's a wide range of costs associated with SEO training. There are even a number of amazing free courses, provided by the likes of Google. Alternatively, premium courses can cost well into the thousands.
Bespoke training courses from marketing agencies are a lot more flexible in this regard. That is, when you speak to an agency about training, chances are they'll have a better idea of what your SEO priorities should be than you do.
Then, they can help to come up with a training plan which meets these goals, which is within your budget.
How to Choose an SEO Training Course
With the surge in demand for SEO skills, there has also been a big increase in the number of training programs available. On the one hand, this is great, as it makes SEO training cheap and accessible.
On the other hand, it can make it difficult to know which courses are the best.
Here, it helps to focus on two things. First, your specific SEO needs and goals. Second, the content of individual courses. Alternatively, an increasingly popular option is to engage a marketing agency for one-to-one training, which is tailored towards your needs.