Social media marketing is the most popular digital marketing channel for most businesses. But taking a step back to see the full picture, Northern Ireland and Ireland are becoming the new digital hubs in Europe. Therefore, 'social media marketing Northern Ireland' is a hot topic.
It is our pleasure to be involved in the digital transformation for many local businesses since 2010 as one of the leading digital marketing agencies in Northern Ireland.
Are You Looking for Social Media Marketing Northern Ireland?
ProfileTree – Expert Social Media Marketers with a Local Flavour Serving Businesses across Northern Ireland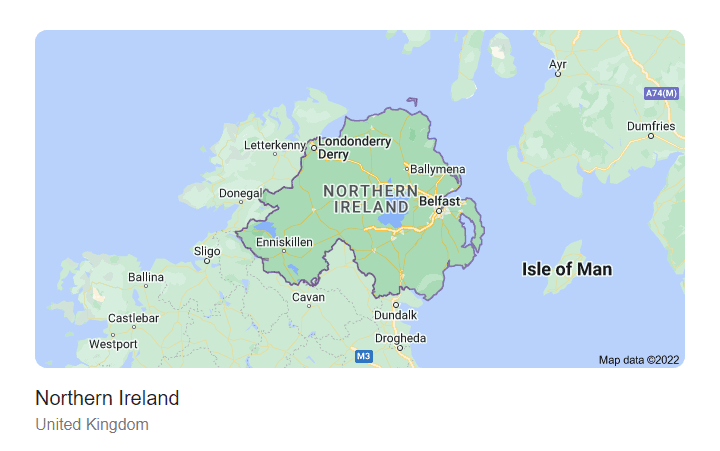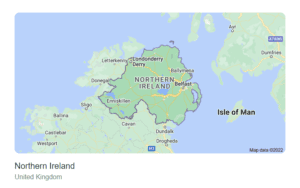 We are a self-made, family run agency based in Belfast and Monaghan. We've established ourselves in the Northern Irish market since 2010. We've grown the team, collected awards, and helped hundreds of local and international businesses with their social media presence.
Whoever is managing your social media platforms should have the best understanding of your audience, and nobody understands your audience like locals who might already be your customers! That's our team here at ProfileTree.
Meaning of Social Media Marketing Northern Ireland
Social media marketing (SMM) is a form of digital marketing that uses social media apps —like Facebook, Twitter, and Instagram— to market brands, engage with existing client, and reach new potential customers.
Social media marketing has gone through evolution ever since its spread, so now, there are many terms being thrown around social media marketing.
Some examples would be influencer marketing, user generated marketing, viral marketing, etc. These all fall under the umbrella of social media marketing.
Influencer Marketing
Influencer marketing is a type of social media marketing that uses endorsements and product mentions from influencers–individuals who have a dedicated social following and are viewed as experts within their niche.
In the past, influencers were another word for celebrities, but today, influencers are opinion leaders and trend setters that users follow and trust but are not essentially celebrities in the traditional meaning.
'Micro influencers' are those who have between 10,000 to 100,000 followers, while some say anything less than 10,000 followers makes someone a 'Nano influencer'.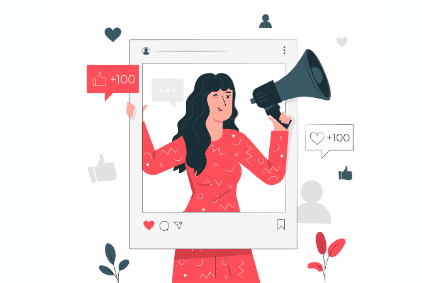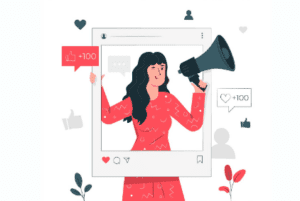 User Generated Marketing
User generated marketing is revolutionary as a concept. That's because it is a way of marketing that makes the audience participate in the campaign. They are no longer 'audience', they become marketers themselves by sharing or creating content championing the product.
User generated content is powerful because it is true and trusted. If one of your friends creates a story or a post creating an Oreo recipe, you trust their opinion because they're your friend, not some paid celebrity.
Viral marketing is an exaggerated example of user-generated marketing. The 'virality' happens when the content spreads wider than expected and among circles that are way too far from the specified target audience of the campaign.
Social Media Marketing Northern Ireland: How Social Media Promotes Business
Before you invest in social media marketing, it pays to take a step back and look at what this can potentially offer your business.
Improved Branding through Social Media Marketing
The impact of social media marketing on brand awareness shouldn't be underestimated. One of the strongest advantages of social media marketing lies in how it can bring a brand from its infancy to nearly immediate prominence.
One of the advantages of social media marketing over traditional marketing lies in how brands can share their messages instantaneously to thousands of users – something which is achievable with a relatively low budget and a dash of creativity.
Carrying out social media marketing to increase brand awareness has become one of the most common promotional techniques in the world of business. Your business should aim to do the same.
By increasing your brand awareness through social media marketing, you are simultaneously boosting web traffic to your website. That means more recognition, more engagement, and more sales for your business. Without following a social marketing media plan, your brand will struggle to engage with customers outside of its local circle.
Sharing appropriate content on the relevant platforms allows consumers to organically reach your business, opening your brand to a wider variety of individuals across the digital world.
In today's digital marketplace, search engines such as Google, Bing and Yahoo reign supreme. Through creating content on social media, you're also improving your search engine ranking in an indirect way.
By optimising such content with high-performance keywords, you can revolutionise your traffic and generate wholly positive results for your brand. Content such as blogs, GIFs and photos can make your overall digital presence more credible – so get online and get social.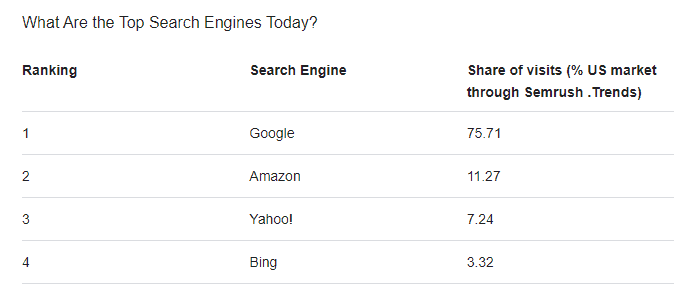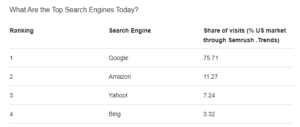 Improved Customer Service
Your social media presence should act as more than a mere showcase for your brand or business. Rather, your social platforms should act as an extension of your customer service facilities. One of the strongest advantages of social media marketing for business lies in how brands use platforms to engage with consumers across the entire customer lifecycle.
It is now expected that brands should communicate with their customers on social – so choose your tone of voice, choose your platforms, and get your business online. Do this right and reap the benefits of the impact of social media marketing on customer experience.
Stay Relevant, Stay Competitive
The world of social media often dictates what is 'relevant' – from bars and restaurants to musicians and retail brands. Social content plays a key role in influencing the decisions of consumers.
The battle for relevance primarily takes place on social – so use your digital marketing and social media strategy to keep tabs on your competitors. Watch their tactics, campaigns and styles of interaction and gauge their performance, gathering your own recommendations as to how you may adapt your own ways of using social media to increase advertising and improve marketing.
Social Media Marketing Northern Ireland: Advance Your Social Media Presence
As can be seen, the advantages of social media marketing for business are broad and subject to continuous change. However, understanding the benefits of social media marketing for business and understanding how to do social media marketing are two very different things.
Follow the rest of our guide to discover more about the world of social, including social media video marketing; how to run a successful social media marketing campaign, how to measure social media marketing performance and more.
Social Media Marketing Northern Ireland: How to Use Social Media Marketing to Grow Your Local Business
The next stage of our guide will explain how to create a social media marketing strategy. When considering how to start a social media marketing campaign, consider the following recommendations:
Social Media Marketing Northern Ireland Strategy: Define Your Target Audience
The very first step in your social media marketing plan outline should aim to refine who, and where you should be focusing your resources. Think about the people you are trying to reach, targeting their needs and interests with relevant and engaging content.
Social media target marketing is highly effective – so maximise your marketing impact by refining and tailoring your efforts towards the needs of your audience.
No two campaigns should be the same, and your campaign should make efforts to relate to the lives of potential buyers. By aiming to answer those questions, you'll be able to define your target audience:
Are you a B2C or a B2B business?
Who is the decision maker in the purchasing process?
What is your buyer's persona? How old are they? What are they looking for in life? Their purposes and goals? Their pain-points? What are their values?
What is the buyer's behaviour on and off social media?
How do they prefer to purchase? How do they prefer to get in touch with the business?
What type of content do they prefer? Where do they spend their time on social platforms?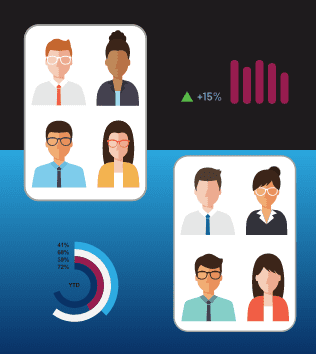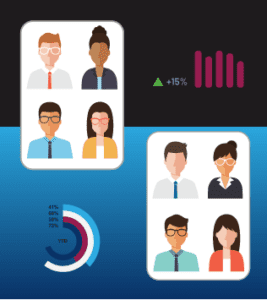 Now we understand that some of these questions are tricky to answer. But this is a great exercise that will not only benefit your social media marketing strategy but also your entire business and line of thoughts.
Need some help with this exercise? Get in touch with one of our experts today – we can help you with a free social media audit.
Social Media Marketing Northern Ireland Strategy: Choose from the Best Social Media Platforms for Marketing
Today, the digital world is saturated with a huge choice of social media platforms, with the most popular amongst these being Facebook, Twitter, Instagram, Pinterest, TikTok, and LinkedIn. However, this does not mean that they are all appropriate for your business.
Different social media marketing platforms offer different features and cater for different types of audiences and personas. Your marketing strategy should refine which platform would maximise your brand's message. For example, a recruitment agency may choose to allocate more of their resources to LinkedIn, whereas a youthful streetwear brand may choose to market on Instagram.
Social Media Marketing Northern Ireland Strategy: Insights about Different Social Media Platforms
Every social media platform has unique audience and features. For example, TikTok and Instagram are famously youthful social channels with most of their users belonging to Gen Y and Z. They're also platforms where short form video content reigns. Instagram, particularly, is the most successful platform for fashion, food, tourism, and retail brands.
LinkedIn, on the other hand, is where B2B brands thrive. Back to audiences, baby boomers mainly use Facebook and 60% of Pinterest's users are females. Pinterest also relies heavily on aesthetically pleasing visuals and designs, while YouTube remains the king of long form video content.
So, the content you wish to create, the audience you want to reach as well as the nature of your industry will affect the choice of your social media platform.
Social Media Marketing Northern Ireland Strategy: Create Valuable Content
Few understand how to manage content creation for social media marketing. Content writing for social media marketing should aim to engage, inform, and inspire whilst driving traffic to your brand's website. Across a range of sectors, the digital market is saturated with competition, with many producing generic, boring or even duplicated content.
Content Ideas
With that in mind, your social media marketing content ideas should separate your brand from its rivals. Boost your impact by sharing content in a range of formats (think GIFs, memes, videos, and infographics). Encourage users to share content and use your platform's unique features to highlight your brand or product in a way which truly appeals to your target audience.
Remember that your audience is not on social media channels to buy, they are here to consume content, be inspired, and get in touch with the world.
As a local brand, you're the closest to their real world, you share the same details of their daily routine, pain-points, and moments of joy and therefore, your content should be the most relevant to them.
Social Media Marketing Northern Ireland Strategy: Organise, Plan and Schedule
To utilise social media marketing to the most, it often depends on how organised and well-resourced your strategy is or isn't. One of the most efficient ways to share your content efficiently and effectively is to opt for a social media marketing manager tool – and there are lots of choices out there.
Tools such as HubSpot, Sprout Social and Hootsuite can swiftly identify the best time of day for publishing content, as well as offering tools to measure KPIs and create reports.
Moreover, social media listening tools allow you to write captions, prepare images and content and schedule posts in advance, automatically sharing content and monitoring all post interactions. These are useful, and often cheap, tools; again, highlighting the cost effectiveness of social media marketing Northern Ireland.
Social Media Marketing Northern Ireland: Social Media Influencers
Here are some examples of social media influencers based in Northern Ireland:
Social Media Marketing Northern Ireland: How Do Social Media Marketing Agencies Work
Social media marketing Northern Ireland's agencies start their work by researching and analysing your industry, your competitors, and the overall market status. At ProfileTree, we also audit your existing social media platforms if you're already active on any of them. Then, we craft a brand tone of voice, plan out a social media strategy and start creating content based on the set objectives.
Content includes creative concepts, visuals and designs, videos, reels, stories, and articles. The content is published regularly, and we moderate engagement and interactions as well as report them to you. We continue to optimise our content and strategy side by side with your team as we go.
Cheapest Social Media Marketing Northern Ireland
Working with so many different businesses over the years taught us to deal with different budgets and requirements. We tailor all our packages according to your needs and it doesn't matter whether the budget you have is big or small – we work with KPIs.
In other words, you set the budget, we tailor a package optimised for your requirements and within the limits of your spending. We have packages starting from 500£ per month covering content, visuals, moderation, and reporting.
Social Media Marketing Northern Ireland: Ready to Book a Free Social Media Audit?
Fill the form and send us your questions, we will be happy to answer all of them. Please do let us know if your business is registered in Northern Ireland. Alternatively, you can Book a chat with one of our team members to audit your social media platforms and find out how we can help you establish your social media marketing Northern Ireland's presence.
More services: Content Marketing Northern Ireland, Digital Marketing Northern Ireland, Web Design Northern Ireland, SEO Northern Ireland