Web Design & Development Services
We design and develop optimised, engaging and user-friendly business websites that act as a prime showcase for your brand. Web design is a fine art where an agency designer needs to consider many elements – users, brand, as well as the performance of the website.
When it goes to development, the web developer needs to write incredibly efficient and clean code to ensure the performance of the website matches the design. It helps the website rank as high as possible in search engines.
Our web design and website development team are experts in designing and developing websites that rank well and sell well for our clients.
Website Design
The world of digital is changing. The platforms, functionality and devices used by your customers are changing. Companies need websites that look good and perform incredibly well in search engines and their interactions with customers.
Our award-winning user experience and interface design drive visitors to your site, meaning more customers and recognition for your business. A practical design can help customers make buying decisions – ideally, to purchase your goods or services. This is where fantastic website design comes into its own.
Great web design will give your business another salesperson. A website should sell 24/7 for your business, where minor tweaks can make an incredible difference. Hence for any new website development project, we start with the design and spend up to 40% of our time here. It is essential to get your tastes, the customer's expectations, an incredible user journey and an optimised design for ranking all considered in the website project.
Web Design Agency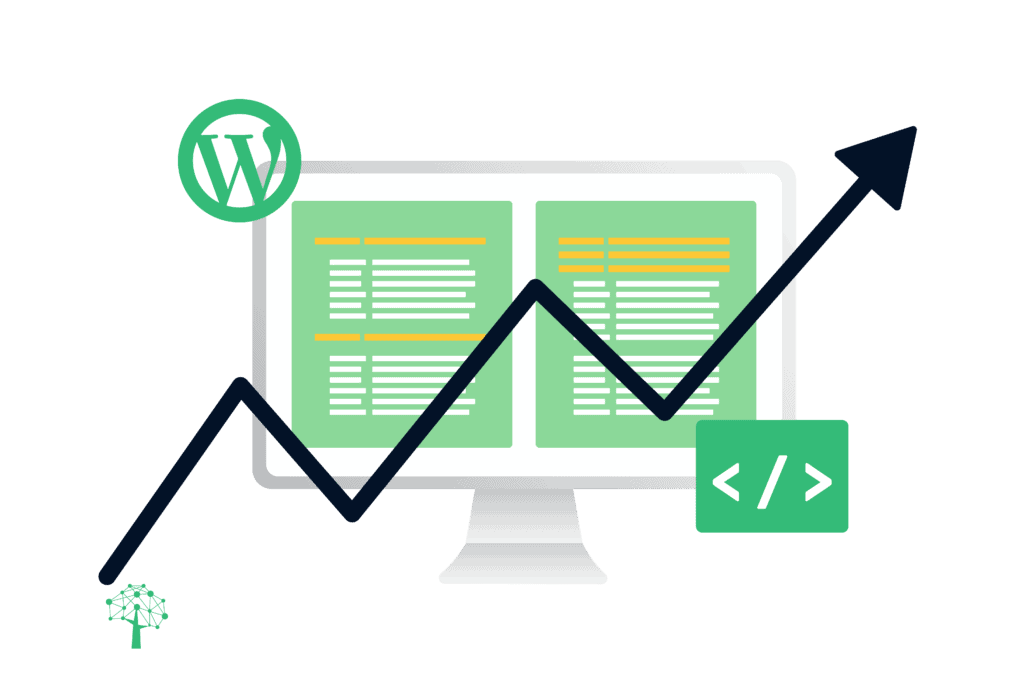 Website Development
Website development is the next step after an effective design has been signed off. It is what goes "under the hood" of the business website. As a client, you should know if you are getting a template, page builder or custom website developed for you. You should know the differences between each of these, the pros and cons, and why you have selected the website development you have.
Our web developer team has had many years of website development and has worked on hundreds of websites over the years. We have seen what works and what does not, what to watch out for and where there will be quick wins.
The website should be created to ensure you get a stable, secure and accessible website. One that will be easy to manage, low maintenance and reliably deliver for your business when you invest in digital marketing.
Read More on Website Development
Website Hosting & Management
Once the website development is complete, website hosting and management is the next consideration. Can you monitor your site security and be hands-on with any updates that might be needed? Would you like to be trained on how to use the website, create new pages and optimise it for SEO or search engine rankings? Or would you prefer to have a professional team on standby to support you if any questions or problems?
A range of support plans can be designed around your needs to keep your website functioning at its best. We focus on a couple of key areas: training you and your team on how to use the website, suggesting support packages that might be suitable for your business needs and finally, offering an entire web hosting and management package that is bespoke to your business.
Fast website hosting and a website being updated and optimised can make a significant difference for any business struggling to generate digital sales. Could you ask about our optimised ranking services for your website?
Learn more about our Website Hosting Service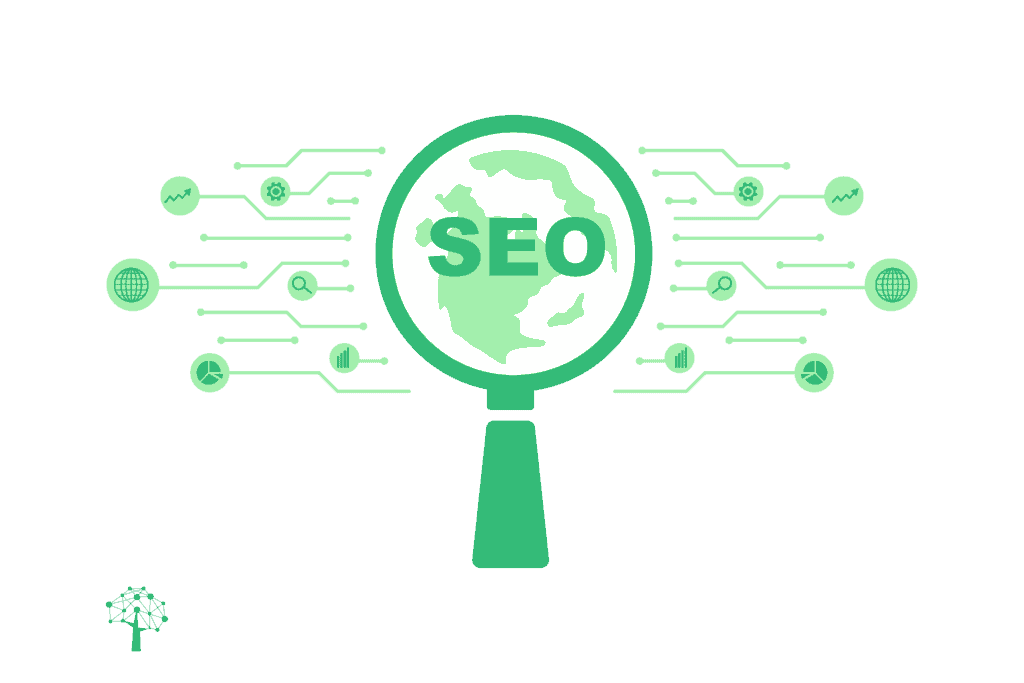 Search Engine Optimisation
Making your brand visible to your audience online means ensuring that your message appears in the right place to generate leads and, more importantly, sales. That's why our SEO specialists are on-hand to tailor your content according to search engine algorithms, helping your business take its place at the top of search rankings.
Regarding search engine optimisation or SEO services, we have helped all types of businesses, from small solopreneurs to large companies, develop an effective digital strategy, website audit and then a keyword plan considering the competitive landscape and what is needed to ensure success.
We have unrivalled success amongst our peers, winning awards for our SEO delivery, but more importantly, a range of customers who have been with us for many years due to the search engine success we have and can deliver.
An effective SEO campaign starts with a website audit for performance; website issues need to be fixed – then it is onto keywords and competitor research before coming up with a content plan that will deliver results.
Read More
Why is Web Design so important for your business online?
Website Design is one of the services we at ProfileTree provide. It's part of our range or website services that include:
Website Design
Website Development
Website Hosting and Management
Search Engine Optimization
We'll do our best to explain what Web Design is and the importance of paying attention to it when managing your own business' website.
What is Web Design?
Web Design is the process of curating a branded website that is attractive, engaging and user-friendly for your business's target audience. It should also encourage a call to action, as the core goal of a business website is to attract new and existing users and turn them into customers.
You should think about a new website just like any other investment for your business. If your website isn't delivering results, it's probably time to think about updating it.
At ProfileTree, we've designed and launched websites for a wide range of businesses across Ireland, U.K., Europe and Internationally. We pull in a range of our services from design, development as well as our internet marketing services to build a profitable website for your business.
We have become well known for the web strategies we develop for our clients. An optimised web design, with a UI/UX design that encourages sales are critical. Care and consideration has to be taken around responsive design and mobile use of the site. We layer this with a website content strategy where were can train your in house team to develop the required content, or we can deliver this all for you – ensuring you are creating web content that is targeting popular searches for your products and services.
There is a slightly more complex approach around web design for an ecommerce website. This is due to the requirement that the website will fully facilitate the sales cycle. A website visit should finish with a client purchase in the ecommerce store. Corporate websites can be more straightforward, but due care and attention has to be focused on the branding as well as the landing pages to convert leads or contact requests from prospects.
Why Does My Business Need to Pay Attention to Web Design?
There are currently around 5 billion internet users worldwide. That's a big audience, which also means a lot of competition from other businesses when trying to stand out in the online space!
Your business' website needs to be designed in such a way that it is useful, informative and engaging for audiences. It should showcase your product or service in the best possible way and convey your brand to audiences.
The message of a business or brand can be effectively communicated through smart web design that incorporates engaging text, imagery and video content. If your website is lacking in design, it won't get many visitors, which means less traffic and a reduced amount of potential sales.
Having an established online website that users can visit may help your business in the following ways.
Attracting new customers/clients
Increasing your potential customer/client reach
Updating existing customers/clients about your business
Promoting and increasing awareness of your brand
Engaging with your customers/clients
Showcasing your product/service in the best possible way
Increasing visits to your website which in turn has an affect on sales
Remaining relevant in a competitive market
Providing a source of contact and support
A platform where you can discuss your expertise
Develop an online community
Track visits and engagement with your website
What Does a Web Designer Do?
A web designer designs websites, they are essentially responsible for what's known as the front end of a website. This is everything that visitors actually see – the colour, text, imagery, videos, layout, navigation and overall appearance of your business's website.
This role differs from that of a web developer, who is concerned with the website's back-end – the coding, security and functionality. Web designers and web developers collaborate to create an engaging, easily navigated and attractive website. They are different but integral processes, and each requires a different set of skills.
Web designers create bespoke websites that portray your brand in the best possible way. If you're thinking of hiring a web design agency to create a website for your business, make sure you check out the 10 Vital Questions to Ask Before Hiring Web Design Companies.
We understand that businesses may not have the manpower to create bespoke websites, but at ProfileTree, we can offer you a team of web designers that can create a unique website for your business. It's what we specialise in! Why not ask our website development team how we can help create the perfect website for you.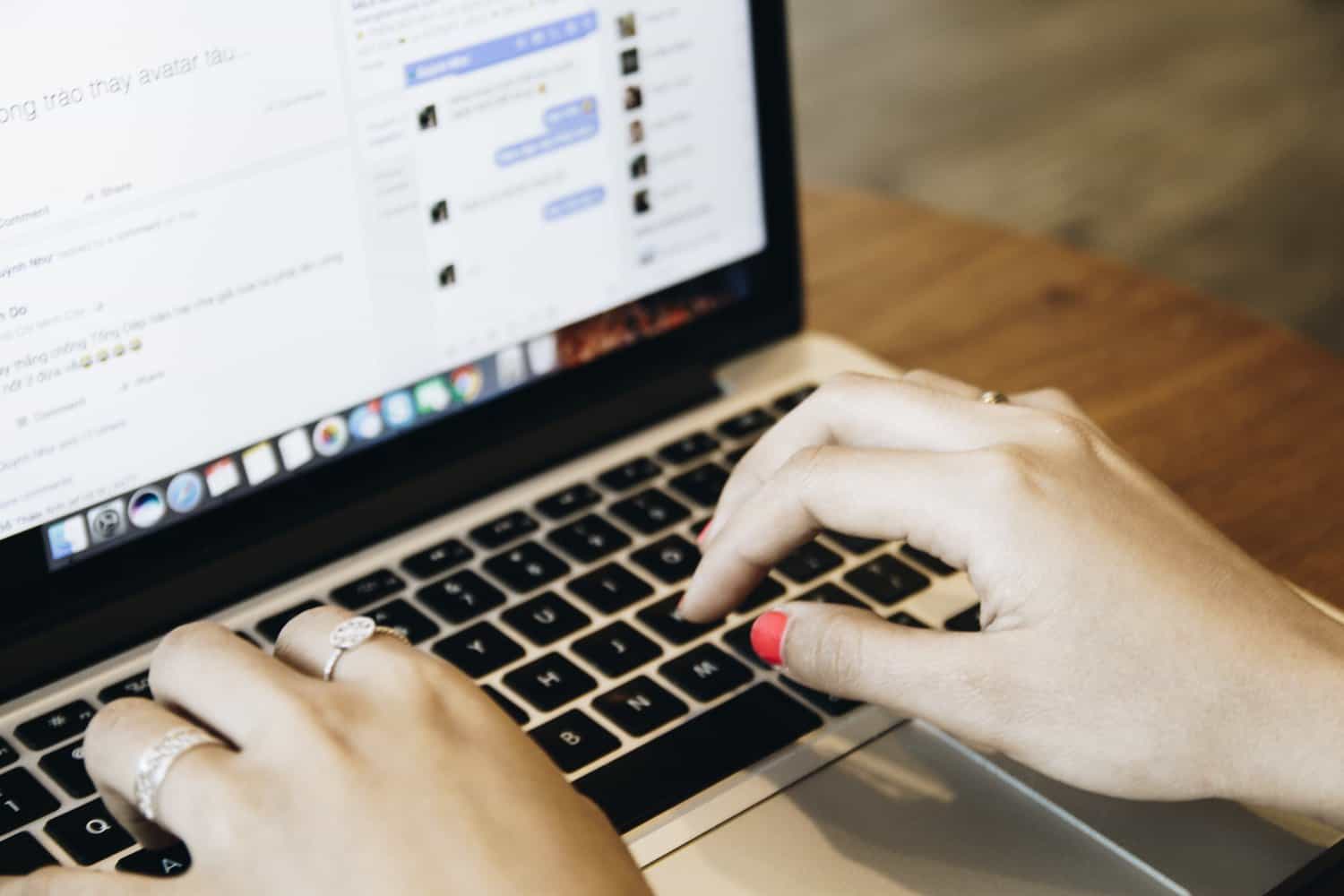 What Skills Does a Web Designer Have?
Web designers are creative and keep up to date with the latest website trends. They use various skills in website design, ranging from user interface to graphic design.
Some of the skills web designers have in their arsenal include:
Knowledge of Design Principles
Web designers have a trained eye for design principles for websites. They can perfect the composition of a website and practise 'emergence', which is a process of arranging visual elements so that the user can easily digest them.
User Interface
Web designers perfect the user interface, including menus, web pages, and buttons. This is everything that allows a user to navigate a website without obstructions.
User Experience
User experience is concerned with how visitors respond and react to your design. This is based on how easy the site is to use and the incorporated interactive elements.
Typography
Typography is the art of arranging letters and text. It may sound simple, but much thought goes into selecting the font for a website and positioning it to highlight important parts of the text.
Graphic Design
Web designers use their skills in graphic design to create engaging visuals that convey information. They can incorporate company logos and create customer illustrations. Web designers will also have sound knowledge of design programmes like Photoshop, Illustrator, Lightroom, and InDesign.
Content Management Systems
Web designers understand how to customise templates, add new visuals to blog spaces, and create static pages that will help design bespoke websites. Couple this with our content development services, and an effective digital presence can be made.
Colour Theory
If a website has too many demanding and contrasting colours, it will distract from the brand's image and information on the website. Web designers are familiar with the colour wheel and complementary colour theory, allowing visitors to absorb content more pleasingly and prevent bounce rates. Find out more about the essential skills web designers need.
What is a Landing Page?
When you click a link to a website, the landing page is the first page visitors will see. Sometimes the landing page is your website's homepage, which is fine if they are searching for you organically.
However, when a business is launching a particular product or service as part of a campaign, the landing page is usually a dedicated page to that cause. This landing page will usually give a call to action to the visitor.
Example: The shoe company Nike, are releasing a limited pair of shoes. Their landing page, instead of being the Nike official homepage, is a page that allows them to pre-order the shoes before they officially release.
What is a Breadcrumb?
Websites organise their content into categories > sub categories > specific product/service.
A breadcrumb is a term used to describe a website navigation to the visitor.
For example, tescos will organise their products into categories like:
Home > Groceries > Bakery > Breads and Rolls > Brown Bread
Like Hansel and Gretel the visitor is able to track their way back home, using the URL for navigation they can see the categories and subcategories they have previously visited. You can read more about the different types of breadcrumbs in this article.
What are the Different Types of Web Design?
The nature of your business will influence how your website is designed. Depending on what your business provides to customers/clients, some aspects of the website need to be highlighted more than others.
Responsive Web Design
Responsive web design ensures that your website works across various mobile, desktop or tablet devices. Visual elements will automatically resize to fit the user's window, eliminating the need for dedicated mobile pages or compromising your design to suit different devices.
At ProfileTree, we implement responsive design across all of our website builds. As one of the leading web design agencies in Northern Ireland, we have extensive experience of creating attractive websites that work seamlessly across devices.
Custom Web Design
Custom web design is a popular option for business websites that need bespoke functionality, complex branding, and leading performance. With custom web design you can maximise the speed and security of your business website.
Custom web design also embeds SEO practices which align with Google's Core Web Vitals algorithm update – proving to be a successful method for beating competitors on search engines result pages.
A fully custom website offers considerably more flexibility than a website builder or template-based platform. It's ideal for larger organisations or businesses that receive large volumes of traffic.
E-Commerce Web Design
If you're an online retailer, you need a website that embeds e-commerce design. Think of it like building an online store. Products should be displayed clearly and engage the visitor, website navigation should be smooth, and the checkout process should be simple and uncomplicated.
E-Commerce design includes:
CRO Elements
Visuals
Calls to action
Website navigation
The checkout process
Upselling opportunities
People also bought features
Effective e-commerce website design is critical, and choosing the right web design agency can make or break an online business. Ineffective web design can significantly impact both your ability to reach and sell to new/existing customers.
B2C Web Design
Business to Customer or B2C design, focuses on the target audience and how they respond to different design elements, customer research is a crucial part of any web design project.
At ProfileTree, we undertake customer research and embed findings into the website design and CRO-friendly navigation. All of our B2C web design projects are fully revenue-focused.
We have designed profitable B2C websites in the following industries:
Travel & tourism
Hospitality
Transport
Charity sector
The public sector
Manufacturing
Agrifood
Logistic,
Health and safety
Ecommerce
Retail
Heritage
We believe that your website is more than a digital business card – It is the centre of how you do business.
B2B Web Design
Business to Business, or B2B web design, differs significantly from websites targeting the general public. Business customers have different needs compared to typical consumers, and their purchasing decision-making processes are very other.
B2B websites make much more rational decisions, so they often require much more educational content and a website design that highlights the key benefits of products or services. Ask our B2B web design team about the best way to get results when marketing your B2B businesses.
Should I Promote the Launch of my Website?
Of course, the design and development of a website is crucial, but you'll also need a thorough understanding of how to promote your new or revitalised website. Some marketing tactics for launching a website include; scheduling social media posts, creating new SEO content, back-links, implementing a countdown until launch of website, promoting the URL, creating QR codes – among many other tactics that we at ProfileTree specialise in.
As part of our website design and development services, we also offer digital marketing strategies that can compliment the launch of your businesses website. A multi-thronged approach will give your website the best chances of gaining more traffic, more sales, and achieving the business goal.
Get in touch today to see how we can provide you with a full cycle of website design and development right through to bespoke website marketing services.
How to Analyse my Website's Performance?
Measuring your website's performance metrics is very helpful in gauging how visitors are valuing your content. Some of the metrics that are important to measure include:
Website speed
Content complexity
User behaviour
These are many other metrics you can measure and it is beneficial to know how to measure them so that you can assess business goals alongside website performance.
Web Design Services
At ProfileTree we create ACE – Appealing, Clear and Engaging, websites. As a leading Irish web design agency, our team of web designers provide the knowledge and expertise to showcase your brand on a website you're proud of. Our web design and development services are well known in the market for delivering real results for our clients.
Unlike many web design agencies, we offer a full range of website design services, including:
New site web design
Landing page design
User experience improvements
Additional features added
Ecommerce / responsive / custom design
Conversion rate optimisation
Technical SEO
Onpage SEO
Performance optimisation
Website auditing
Branding services
Website navigation
Visual amendments
Design training and consulting courses
We don't just build websites which look good, we build online selling machines.
Whether you need a sophisticated ecommerce solution, or a simple and attractive website for your small business, we take a bespoke approach to all of our web design clients, delivering websites which match their goals and expectations.
Affordable Web Design
Just like any other investment, web design is all about profitability. However, some businesses might have limited resources to launch a new site. Our affordable web design packages are designed for businesses which don't want to compromise functionality or aesthetics.
Our project managers are fully dedicated to designing a solution which meets your business' exact needs and budget, ensuring that you get the website you need, with even the most limited of resources.
We have a strong track record of designing incredible websites for small, independent businesses across the UK and Ireland. As a family-run business ourselves, we bring the same expertise and attention to detail to clients who run coffee shops as we do for major corporations. Contact our web agency team to discuss your web design needs and see if our website design and development services are a good fit.
Our Web Design Process
At ProfileTree, we implement industry-leading processes across all of our web design projects, ensuring optimum communication, cost-effectiveness and delivery. We recognise that many businesses aren't technical specialists.
Our goal is to guide every client through the process in language they can understand and we involve the client at every crucial moment.
The steps of our web design process is as follows:
A thorough discovery process. Rather than taking a one-size-fits-all approach, we strive to fully understand the daily business needs and individual branding of each of our clients.
Our team of designers then set to work creating concepts which meet these challenges. These initial designs are then discussed with the client, in order to come up with something which closely matches their own vision of their website.
We gather detailed requirements on the features and functionality which your business needs and recommend the exact tools and techniques which can be used to solve your business problems.
The staging site is then built, clients can review the design, functionality, and identify the need for any changes or amendments.
Migration then begins, with a full backup of the client's existing site.
The new design is pushed live, before entering the complementary support period.
To find out more about the approach to having a website designed contact our web development solutions team.
Web Design Courses
At ProfileTree, we are experts in all forms of website design. We provide courses and training sessions for clients so that they can learn the basics of web design for their particular websites. We teach clients how to alter information and content on their website platforms, and we will introduce the basic principles of making content and layout look good and not overloaded if you'd like to learn the basics of web design for managing your business website, please get in touch today to see how we can help. We have delivered webinars and posted many web design training videos on YouTube.
Website Design Northern Ireland
At ProfileTree, we're passionate members of Northern Ireland's business community. For such a small country, Northern Ireland is a hotbed of innovation, community and creative business ideas.
We're proud of our track record of helping local businesses to reach new heights through innovative web design agency services. From independent retailers to major international brands, we have helped Northern Irish companies of all kinds to grow and thrive.
Our web design portfolio includes all kinds of businesses, from tourism and consumer brands, to charities, the public sector, and manufacturing.
We have team members across the whole of Northern Ireland, as well as throughout the UK and the island of Ireland, but we are also a family-run business, with strong ties to our local community.Contact ProfileTree today to find out more about how we can help your business through a range of web design and related digital marketing services.