Despite being introduced over a decade ago to users, voice search is still an impactful part of every marketing strategy. Voice search has seen incredible growth and development over the years. With machine learning algorithms, you can now optimise your site for voice search with relative ease. Data from search engines has also encouraged the growth of the voice search empire with the market expanding into a billion dollar industry. Companies like
Amazon
, Google, and Apple all have their own voice search machines that compete for sales and audience globally.
Why You Should Use Voice Search for Your Business
Voice search
can be transformative for your business. Statistics show that around
3.25 billion people
currently use voice-activated search and assistants worldwide. Voice search has already become the fastest growing search type, and the trend's trajectory doesn't seem to be fading anytime soon in the foreseeable future.
Google reports that 27%
of the online global population is using voice search on mobile.While people can only type about 40 words per minute, they can speak 150 in the same amount of time. Additionally, the NLP (natural language processing) prowess of voice recognition software has been enhanced multi-fold. Advancements in Artificial Intelligence (AI) and Machine Learning have made a huge impact on how we interact with our smart devices and search the internet. Google's RankBrain is a prime example, designed to recognise words and phrases in order to learn and better predict outcomes. As a web professional,
voice search adaptability
is a necessary accessory for your toolkit as you prepare to take on 2021. 58% of consumers are already utilising voice search features to find information on local businesses. As the number of voice searches increases, businesses need to implement sound SEO techniques to reap the benefits such as increased organic traffic.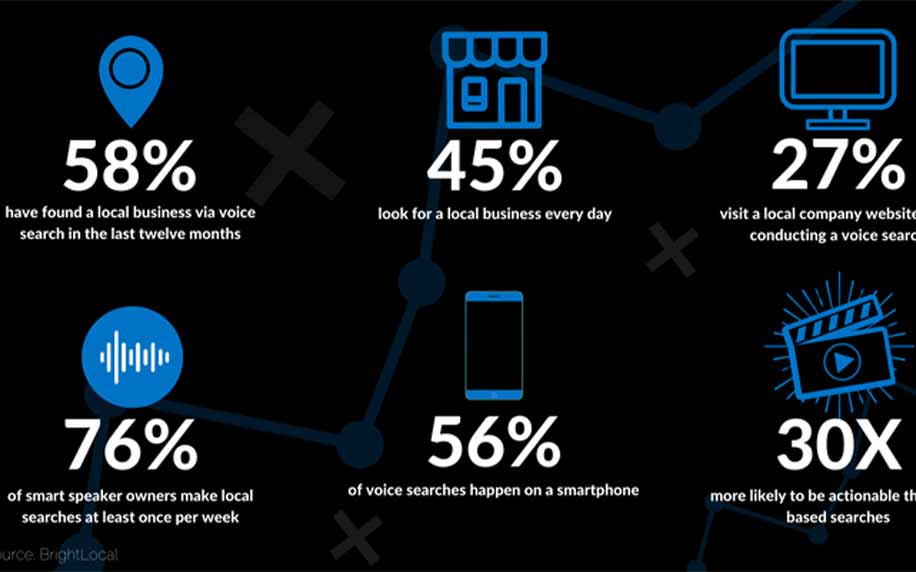 How to Optimise Your Website for Voice Search
The smart speaker market will hit
$35.5 billion by 2025
. The increasing prevalence of AI-powered devices means search algorithms must evolve to not only accommodate machine learning, but also the unique use cases stemming from how we use these devices in our everyday lives. With these devices being in many people's homes, you want your website to feature higher through voice search when queries are made. Optimising your site is key to this. Here are some of our top tips to ensure that you
optimise your website for voice search
.
Make Sure Your Page Loads Fast
The reason why people use voice search is a convenience, and what convenience does a slow loading speed provide? Not only does Google's algorithm tilt towards websites that load faster, and as a result, ensure optimal user satisfaction and reduced bounce rates; it also benefits the consumer. This is basic on-site SEO in action, with a special emphasis on mobile responsiveness. With Google Mobilegeddon causing mobile-responsive sites to rank higher, it is vital that your website is compatible with smartphones as well. Faster page-load speeds are achieved through the utilisation of images that are optimised, compressed files, and website caching, to name a few. People already use voice search widely, and its acceptance will only grow dramatically in the future.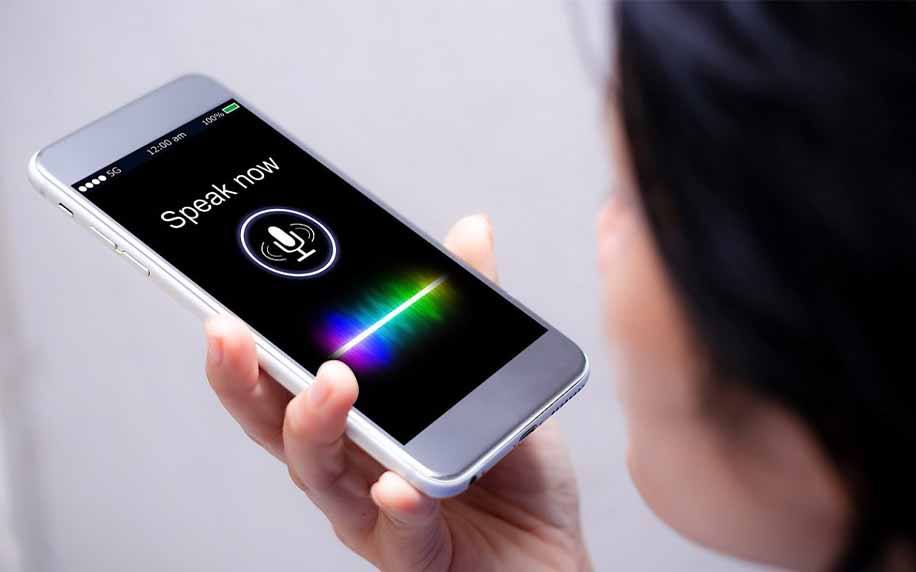 Include Long-Tail Keywords Using Conversational Tone
When optimizing your site for voice searches, it is imperative to keep in mind that the way we speak is inherently different from the way we write. While typed queries are very short and concise, conversational search queries make use of more words. This translates to the emphasis placed on long-tail keywords, which sound natural, and are more likely to be used in voice searches. This helps in traditional SEO, and keywords that contain multiple words face less competition and hold a higher chance to top the SERP rankings. It might require additional and extensive keyword research, but is well worth it. Additionally, the easier your sentence reads – the better it is for your SEO. We speak less formally than we type, and that means reduced wordiness. In fact, a majority of the
voice search software
conform to 9Th-grade reading levels. You could be writing about genetic engineering, but it should be written in a way that makes it easier to comprehend.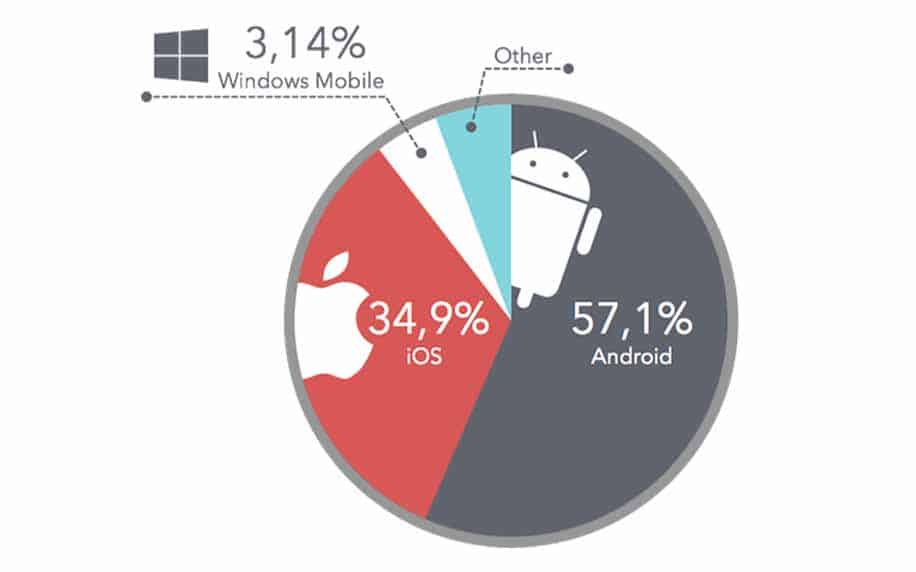 Focus On Featured Snippets
Appearing at the top of SERPs, featured snippets aim to present a concise answer to a user query. With this feature, Google aims to present the most relevant content at the very top of the user's search result for a smoother experience. In addition to ensuring high-quality content that justifies its relevance and quality to the search engine, you can go a step further and include a brief summary of the crux of your content above the fold. The average voice search result is about 29 words long, so keep that in mind when devising content summaries. Additionally, long-tail keywords are a prominent feature of the "snippet" and should be included for added visibility.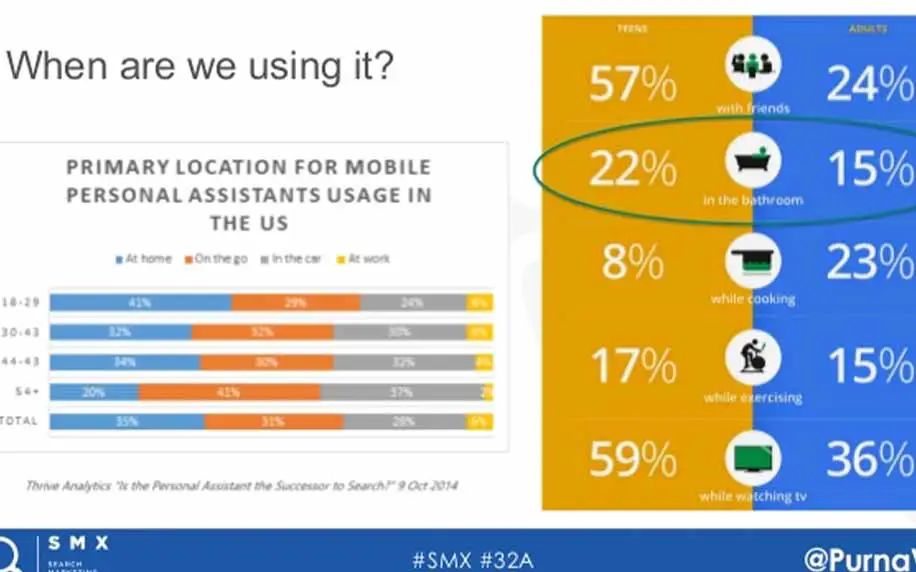 The Future of Voice Search
Those who take
voice search
into account in their SEO strategy already have an edge over other players. Voice search operates by narrowing down results, only catering to the top three. Companies that capitalize on voice search integration early on will benefit from higher content visibility, which will only keep increasing. While it may seem ominous now, the future is clear: voice search will form the core of SEO, and preparing for it now will give you a competitive edge above others as they try to catch up in the coming years. Want to advance your
SEO strategy
by optimising your website for voice search.
Get in touch with ProfileTree
today to see how we can help reimagine your site with voice search.