How many times do you 'Google' something every day? Probably more than twice. Google has become the global human directory on everything from cat memes to scientific research and everything in between. But what does that mean for you as a local business in Omagh? Have you considered how to make your business show up on that first page of Google search results? No matter what the nature of your business is, someone out there is googling the topic. Your goal is to work your way to the top of the search results. In this piece, let's go through some basic tips on understanding and growing your SEO Omagh performance as a small or a medium sized company.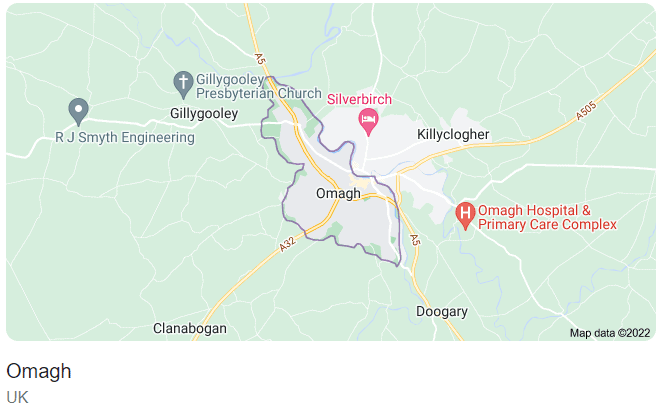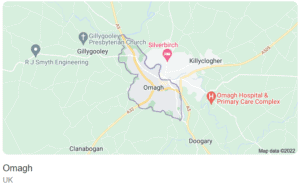 Are You Looking for 'SEO Omagh'?
ProfileTree – Expert SEO Specialists with a Local Flavour Serving Businesses in Omagh, County Tyrone, Northern Ireland
We are a self-made, family run agency based in Belfast and Monaghan. We've established ourselves in the Northern Irish market since 2010. We've grown the team, collected awards, and helped local and international businesses with their SEO performance. We've also helped hundreds of small and medium sized businesses with free SEO training through programmes funded by Northern Ireland's Councils over the course of three years. Investing in SEO for your business in Omagh means making sure your new SEO partnership is built on proven methods. We're SEO specialists AND a leading content marketing agency, meaning we can help that you're not just seen but that the right traffic for you works hard for your business.
SEO Omagh: An SEO Strategy-Based Approach
Any SEO strategy is centred around keywords. Keywords are whatever you type into the search box on Google to find out about a topic. There are 8.5 billion search queries per DAY on Google. Every search starts with typing a keyword. So, if someone is searching for your services online, what would they typically type? The answer is usually a list of keywords. Not just one or two. Because for the same service, there are multiple keywords to use. From there, you start catering your website for these keywords. To do that, you need Google to 'like' your website. Now, Google likes websites that excel at functionality, content, and credibility. Those are the three standards through which Google evaluates websites.
SEO Omagh: How to Create an SEO Keyword Strategy
We will focus on SEO from a content and authority aspects. What type of content should you be creating on your website to impress both Google and your potential visitors? You can only find that out through keyword analysis.
SEO Omagh Strategy #1: Brainstorm
Before using any keywords analysis tools, start with your creative instinct. Allow yourself to brainstorm and write down the topics that you think your customers will be interested in. Then, from each topic cluster, list down some keywords that you would assume your potential customers type into their search queries. This exercise allows you to put yourself in the shoes of your target audience. It also allows you to think of many possibilities for creating content beyond your specific products or services – but would add great value to them.
SEO Omagh Strategy #2: Think Topics First, Keywords Last
The best way to explain this is by giving a small example. If you make birthday cakes and sell them online, the first thought is to create content related to cakes. So, you may start posting cake recipes. In the real world, if someone is planning to buy a birthday cake, they are not really interested in reading about how to make cakes. If they were interested in making cakes, they would be searching for cake recipes, and in that case, they would visit your website for the recipe, but they will not buy a cake from you. In other words, you will get traffic but not sales.
SEO Omagh: The Hierarchy of Content Strategy
Instead, someone looking to buy a cake is interested to find birthday gifts, and birthday party themes, or ideas to prepare a nice birthday. By embedding a link to one of your cakes within an article about planning a birthday, the reader will consider clicking on the link and may purchase your cake. So, the hierarchy goes like this:
Start with a pillar topic for instance 'SEO'
Develop topic clusters underneath the pillar topic – for example: Technical SEO, Local SEO, Google Algorithms, Backlinks, SEO Best Practices, etc.
Every topic cluster can have secondary clusters as well
SEO Omagh: Building Authority for Your Website Through Content Mapping
At this stage, you need to consider how your keyword strategy helps to build authority on a topic. That's establishing your site as an expert in your field by creating content that covers a topic in depth. Mapping out topic clusters means you can group keywords within your strategy to prioritise and understand how different keywords relate to each other.
SEO Omagh Strategy #4: Verify Topics Through Data
SEO Omagh: SEO Tools
Keyword research and SEO tools can help you produce more keyword ideas based on exact match keywords and phrase match keywords based on the ideas you have generated up to this point. Some of the most popular ones include:
Ahrefs
SEMrush
UberSuggest
Google Keyword Planner
SECockpit
Keywords Everywhere
Moz
io
KWFinder
SEO Omagh: Validate Each Keyword Through Data
Here comes the beauty of keyword research tools. The golden rule is do not type a letter or write one if you write the old school way, unless you verify that this topic, or keyword is viable. Through SEO tools, you will be able to find out valuable information on each keyword or topic:
Keyword volume: the number of searches for that keyword per month within the target audience and location.
Cost per click: if a lot of businesses are willing to advertise for a keyword and pay for each click, it is a good sign that it is a rewarding keyword.
SEO difficulty: how difficult it is to rank for that keyword organically
SEO Omagh Strategy #5: Benchmark Your Website's Performance
Knowing where your website stands at the moment is important to be able to track growth and progress. It is key to understand the strengths, weaknesses, opportunities, and threats before you start improving your SEO performance. The below metrics are valuable when it comes to analysing your performance:
Number of monthly traffic
Traffic demographics
Number of keywords your rank for
The list of keywords you rank for
Domain authority
Backlinks
Top pages
Top keywords by location
Dwell time
Bounce rate
SEO Omagh Strategy #6: Competitor Analysis
This is also a great benefit to SEO tools. Not only will you be able to analyse your website and keywords, but also other websites. You'll be able to study what's working out for them. The keywords they rank for and the most popular pages that attracts traffic to their website. By observing others, you'll be able to assess your website and SEO strategy better. You should always stir away from copying. The originality of your content and brand voice are your differentiators for Google. The goal of watching your competitors is only to learn and use that to create your own SEO strategy.
SEO Omagh Strategy #7: Prioritise Low-Hanging Fruit
Large companies typically go after high search volume keywords, and since these brands are well established already, Google typically rewards them with authority over many topics. You can also consider keywords that have little competition. Keywords that do not already have multiple articles battling for the highest rank can afford you the spot by default — if there is no one else trying to claim it.
SEO Omagh: How Can an SEO Agency Help Your Business
For SEO in Omagh, there is much more to search engine optimising that 'being seen by more people'. Instead, a tailored SEO strategy will make sure you are not just seen but that the right target customers see your business AND can respond in a measurable way. ProfileTree delivers results-driven SEO by being a different kind of agency. We are also content specialists, so we don't just put you on the digital marketing 'high street', but we can help drive the right traffic to your business and shape how those potential customers convert.
SEO Omagh: How Does ProfileTree Do This?
How do we do this? By taking a 'strategy-first' approach, we think about your specific audiences, their customer journey and how they'll engage with your company. Read on to discover more PLUS explore our free SEO tips…
SEO Omagh: What Our Clients Say
As a trusted local content and digital agency, we love hearing from our clients about the highs and lows of how they managed their digital world in the past. One frequent theme? Businesses who look a tick box approach to SEO in the past, but then had their eyes opened when our team at ProfileTree was able to show how the right traffic for their specific business cannot just be won but converted into sales.
They say the approach we take to help businesses in Omagh, County Tyrone, and beyond with being found online entails:
The Right Reasons
Instead of simply 'more traffic' (which – on its own – doesn't pay the bills!), we helped them find the right traffic for their business and their business needs. Your company is unique, therefore, putting across your services and drawing in potential buyers can't be a generic process.
The Right Prospects
Just like 'more traffic', simply having 'more customers' making enquiries isn't enough. A proper strategy delivered for your Omagh business by our SEO services company means discovering the right moves to find and engage actual potential buyers for you.
The Right Customer Relationships
You'd prefer that a great new customer doesn't walk out the 'shop door' never to be seen again? Thankfully, the online world makes it easier than ever to keep in touch, keep a relationship active and draw in repeat customers. We hope we've shown how professional, big picture SEO services can be at the very foundation of how you win, engage, and keep potential customers online. Just 'doing SEO' as a fix and forget, applying piecemeal advice or failing to look at your entire digital world are all ways to fall short of your goals.
SEO Omagh: What to Avoid in Order to Improve Your SEO Performance
SEO Omagh: Scattered Tips
Listening to snippets of advice about your business SEO, rather than looking for a big picture strategy, is a sure way to create poor results that – crucially – don't convert to sales. Good SEO touches many parts of your online world, is ever-changing and needs content expertise to truly pay off. Your business deserves better than working off scraps of out-of-content advice. The good news? We can help.
SEO Omagh: This One Trick
Trying to improve SEO by a piecemeal approach won't create lasting results, which is where an SEO services company can step in. ProfileTree brings the customer service and personal touch of an SEO freelancer but with the benefits of a small, but multi-skilled team covering search, content, video marketing, social media, web development, and much more. We'll show you PROVEN results based on years of expertise. Before we apply any of the new tactics on our clients, we test it on our internal brands. We have already created a strong presence for Learning Mole and Connolly Cove but don't just take our word for it, go check them out!
SEO Omagh: Done and Dusted?
Seeing SEO as something that is 'done and dusted' rather than an ongoing process means you won't be monitoring results or making changes to suit your latest business needs. Our innovative, local SEO expertise will focus on maintaining the SEO benefits for your business now and going forward too. We'll help you think bigger and achieve more through smarter SEO.
'Isn't for Us'
You might think the customers you see through your door don't search online? But what about the customers you DON'T see through your door. We'll show you the available traffic, how SEO services can bring your company to new people and how to find the opportunities for sales. SEO 'isn't for us' only works until you discover that a competitor has moved streets ahead online through search optimising!
SEO Omagh: Ready to Book a Free SEO Audit?
Fill the form and send us your questions, we will be happy to answer all of them. Please do let us know if your business is registered in Omagh. Alternatively, you can book a chat with one of our team members to audit your SEO performance and find out how we can help you grow your website traffic organically in Omagh, County Tyrone.
More services: Social Media Marketing Omagh, Content Marketing Omagh, Digital Marketing Omagh