By now most of us understand the distinction between traditional SEO and local SEO. For those not in the know, it's pretty simple. Local SEO is all about making your site more visible in specific geographical areas. The local pack is a huge part of this. The goal is to improve your visibility with search engine users in your area. But what is the local pack? Also known as 'the map pack' [insert Frank Sinatra joke here], the local pack is simply a cluster of three local business results with each of their locations pinned onto Google Maps. For example, if you were to search for "Pubs Belfast", the local pack features at the very top of the results pile with all subsequent results featured underneath.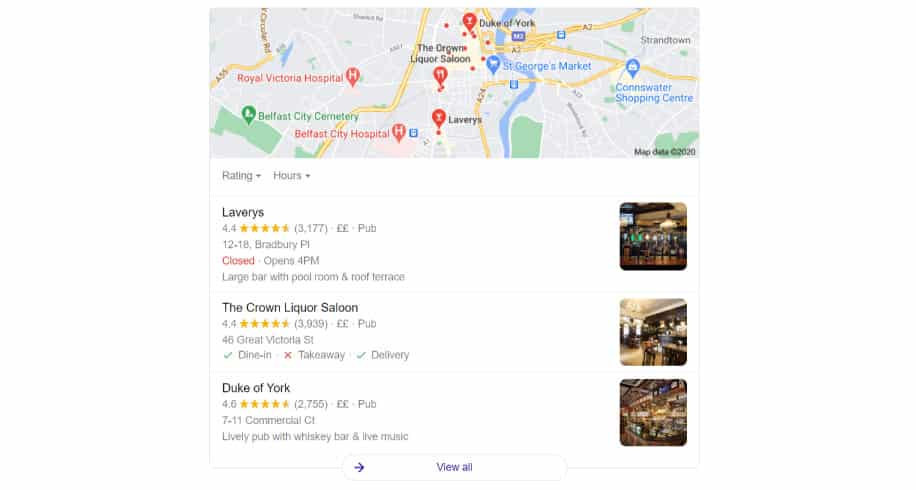 In this short guide, we're going to teach you how to get your business featured in those all important search results and hopefully lead you towards greater recognition and improved profitability.
1. Choose the Right Ranking Tracker
You can't know what to improve on if you don't know where you're at to begin with, and there are dozens of tools out there that can track your map ranking quite easily. In fact, most ranking trackers will have a specific function built in to measure where your business falls within the local pack. Popular examples include tools like: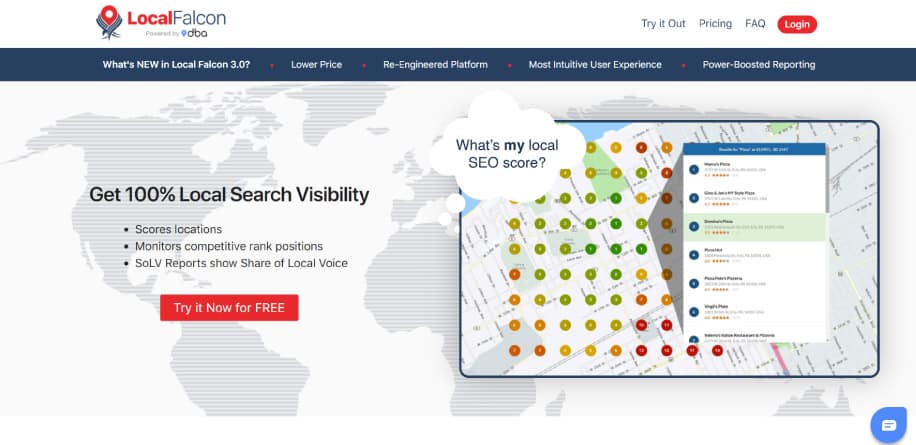 2. Measure your Current Ranking
Once you've registered with a ranking tracker that suits your specific business needs, you'll need to make sure that you're set up with a
Google My Business
profile too. Once this is in place, simply enter your business name into the tracker, choose the search terms you want to rank for, then set the radius around your business's premises, for example 1 mile, 5 miles, or 10 miles. The tracker will then present you with a grid (like so), which you can build to make as large or as small as you like. Normally, at the beginning, you will want to stick with a 7×7 grid to keep things simple. The tool can go right up to 15×15 if you're curious about how your business ranks on the far reaches of your locality.
3. Identify Where You Can Improve
Unless your business is right slap-bang in the middle of where the action happens, don't worry if your ranking within the central business area of a large settlement isn't great. First of all, focus on where you're doing well. Think about the reasons why that might be the case, like ease of access, efficient nearby suppliers. Next, identify other areas where you should be doing well but aren't. What obstacles are in your way? How can these issues be rectified? Now check which businesses in those locales are performing well and, crucially, which businesses are ranking in the local pack. Are they direct competitors? Have they invested more resources in the area you're focusing on or do they just have a better
SEO strategy
? It may just be that the competitor in question is physically closer to the point on the grid where you have clicked and in such cases you needn't worry about spending your valuable time and energy trying to rectify that. Focus instead on what can be achieved.
4. Take Steps to Make those Improvements
Having identified those areas within the grid where you can do better, all you have to do now is make the changes that are required! This is easier said than done, of course, though your business's success will already have been predicated to some extent on an awareness of what your competitors are doing better than you. As a good starting-off point, you'll want to ensure that the content on your website is as up-to-date and SEO friendly as possible. Having blogs which delve into specialist areas of interest to your customers, weaving keyword search terms into the narrative of your web pages, including backlinks and improving dwell time through the use of graphics and videos all contribute to better organic SEO rankings. And with better organic SEO rankings come better profitability margins, improved customer flow and a more sustainable business reputation. Which, in turn, feeds into how well you perform in local pack rankings for your chosen area.
3 Tips for Ranking in the Local Pack
Of course, it also helps to know which factors the Google algorithm cares about when it's deciding which businesses make the local pack. Once you understand these, it's much easier to optimise your website and Google My Business profile for success. Let's take a look at three actions you can take to improve your chances of featuring locally.
1. Get Local Reviews
One of the top local SEO ranking factors is your review profile: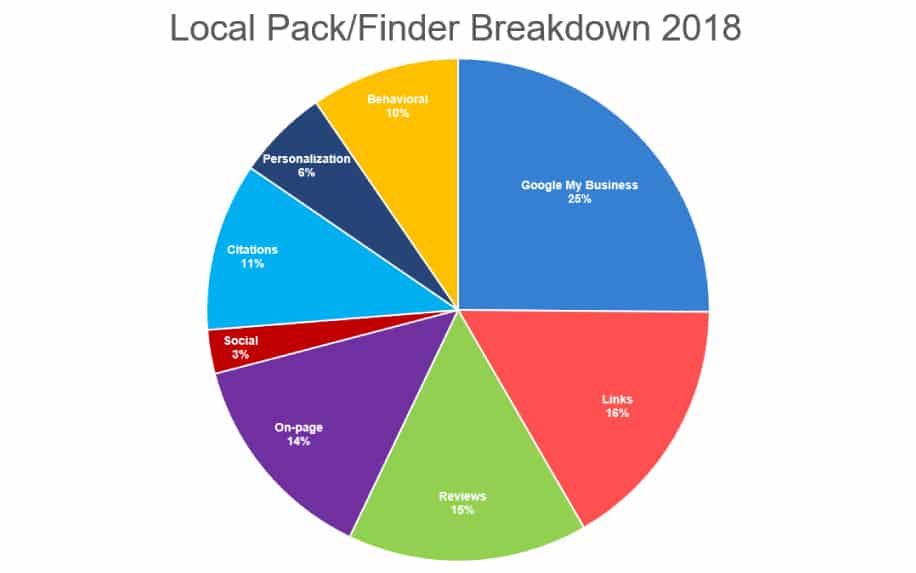 This makes a certain amount of sense. Google's business model is all about directing users towards the businesses that best meet their needs. If a business has terrible reviews, this raises a big red flag. On the other hand, if your business has glowing reviews, you'll find that Google privileges your site, as they have more confidence that you'll satisfy their users. This leads some businesses to employ freelance writers to come up with fake reviews for them. We wouldn't recommend this. At best, it's what's known as a
grey hat SEO
strategy, meaning that it's not exactly against the rules, but it's an underhanded technique all the same. It's also important to recognise that users aren't stupid. They'll often see through fake reviews, causing them to avoid your site. You'll then quickly lose your spot in the local pack, as Google realises your site isn't popular. It's better to encourage genuine reviews from your customers.
2. Get NAP Citations
Google also takes account of how many NAP citations your business has. NAP stands for:
Name,
Address,
Phone number.
The more times your site is cited across web directories, the more Google will privilege it in local SEO. However, not all NAP citations are created equal. The key here is consistency. That is, you need to ensure that the information online about your business is all the same. When Google finds inconsistencies, like different phone numbers on different directories, your local SEO will suffer. In short, this is because the algorithm wants to have confidence that it's giving users the right information. If there is any doubt, the algorithm will not rank your business highly.
3. Improve Mobile Usability
Local SEO is highly tied up with
mobile marketing
. This is because mobile searches are more likely to be out and about, and therefore in need of local recommendations. Because of this, it's important to make sure that your website works correctly on mobile devices. One easy way to achieve this is using
responsive web design
. Alternatively, you might use accelerated mobile pages (AMPs). The key here is providing a seamless
user experience
when users click through from Google to your site. In addition to helping you make the local pack, this will improve other domain-level SEO factors, like time-on-site and exit rates. For any mobile marketing or web design project, it's always best to consult with an
experienced agency
in order to find the best strategy for your particular business.