What is PR online? PR is how organisations or clients communicate with their target audience and the wider public. Of course, this has changed greatly over the past few decades.
PR is responsible for managing and influencing the spread of information – more important than ever in our ever-evolving Digital Age – and engaging old and new audience members.
It's all about storytelling. Public Relations promotes and protects the positive image of an organisation or client, maintains its reputation, and ensures a mutually beneficial relationship between the organisation or client and the public.
It is an active practice of constant valued and trusted engagement.
Table of Contents
What is Online PR?
Most people have a general idea of what Public Relations is. It's the business of persuasion, maintaining positive images of an organisation or client, and managing bad press. But what are the formal definitions?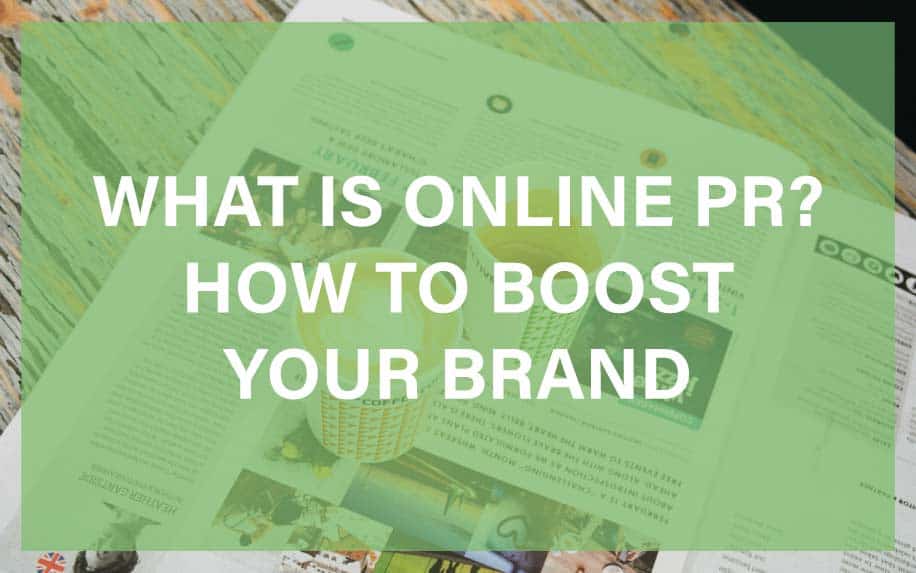 Essentially, PR is how you influence public opinion on your brand. This means building a set of associations with your brand in the heads of customers and other members of the public. Often, this means trying to avoid reputational damage when things go wrong.
However, Public Relations isn't just about managing the rare bad news. It's also about creating and enhancing the favourable aspects of an organisation or client. In this way, your PR is highly tied to your brand and online reputation.
Different types of online PR campaigns:
Product launches: Product launches generate excitement and interest in a new product or service. Online PR tactics for product launches include creating and distributing press releases, writing blog posts, and engaging with influencers.
Event promotions: Event promotions involve promoting upcoming events to the public. Online PR tactics for event promotions include creating and distributing press releases, writing blog posts, and using social media.
Crisis communications campaigns: Crisis communications campaigns involve managing a company's reputation during a crisis. Online PR tactics for crisis communications campaigns include issuing statements, holding press conferences, and responding to social media comments.
Tools and resources for online PR professionals:
Social media management tools: Social media management tools help businesses to manage their social media accounts and track their results. Popular social media management tools include Hootsuite, Sprout Social, and Buffer.
SEO tools: SEO tools help businesses improve their website's visibility in search engine results pages (SERPs). Popular SEO tools include Ahrefs, SEMrush, and Moz.
Media monitoring tools: Media monitoring tools help businesses to track what is being said about them in the media. Popular media monitoring tools include Meltwater, Cision, and Burrelles.
The future of online PR:
Artificial intelligence (AI): AI is already being used in online PR to automate tasks such as social media management and media monitoring. In the future, AI is likely to play an even greater role in online PR, as it becomes more sophisticated and capable.
Virtual reality (VR): VR is being used by some businesses to create immersive experiences for their customers and stakeholders. In the future, VR will likely be used more widely in online PR to create engaging and memorable experiences.
The World of Online PR
PR online is quite different from traditional PR strategies. By meshing physical-world tactics with social media, search and mobile marketing efforts, a business can ensure a cohesive approach to the world's biggest audiences.
Online PR bypasses typical media, connecting online users directly with their favourite companies.
Today's news spreads fast. Digital news, in particular, spreads incredibly fast. To target quality audiences, companies are encompassing promotions in newsworthy content.
News lets business marketers maximize their efforts, strategize their product placements and create environments of shared material. Social media, review websites, blogs and content are here, and businesses use them to create dialogue.
Of course, this also lessens the barriers to having a great PR strategy. In the past, you'd have needed a massive PR budget and an extensive contact list. Nowadays, you can achieve more than ever without much more than a decent Twitter audience.
Online PR and Internet Marketing
Online PR and internet marketing are similar, but they still differ in key ways.
First and foremost, online PR promotes a business's specific cause. It isn't designed to be immediately promotional, as an Internet marketing message is. Online PR messages explain why a company cares. They explain why your business does what it does.
Internet marketing messages, too, are important. They just aren't about a brand's image alone. Internet marketing messages are designed to promote sales, increase revenue and promote bulk buys.
Because Internet marketing campaigns are purchase-driven, they're notorious for their customer-grabbing ability. For this reason, a lot of companies use both online PR and Internet marketing tactics. They go hand in hand, and their synergy is incredibly powerful.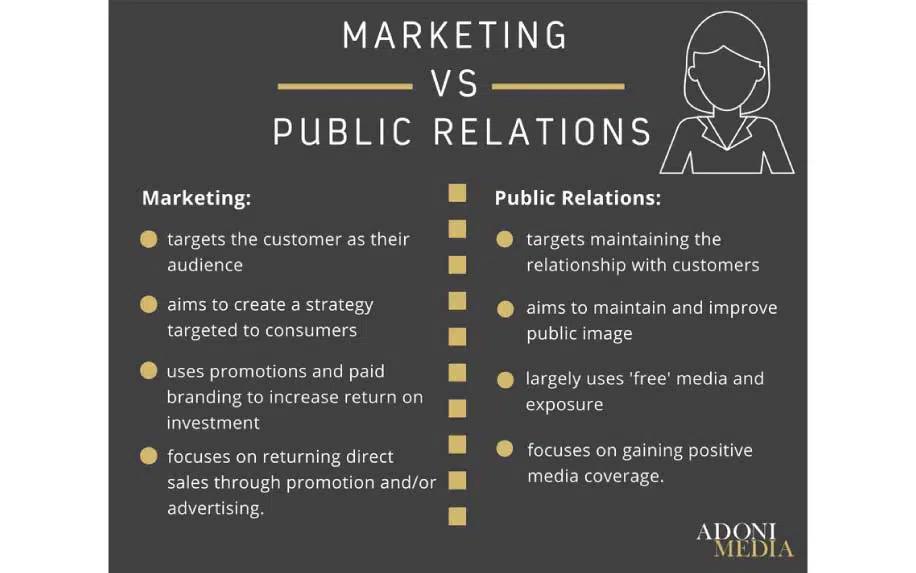 Online PR Targeting
The differences between online PR and Internet marketing aren't surface-level at all. Internet marketing campaigns focus on "target markets." Target markets are groups your company focuses on.
These groups, likely, are your brand's biggest fans—and they're the most likely to buy your products and services. Essentially, they're the people a company wants to sell to. Monetized websites, content strategies, and advertisements target them.
Online PR has "target audiences," too. That said, these target audiences aren't necessarily a company's biggest buyers. Rather, they're public influencers, stakeholders and social hubs. Online PR serves to influence any group which can influence the company as a whole.
These target audiences often include the following:
Stakeholders,
The press,
Employees,
Entrepreneurs,
Partnership opportunities,
Other brands in your niche.
Of course, it's also great if your potential customers see your PR efforts. More often than not, though, this happens indirectly. Your goal is for potential customers to hear about your brand through the above voices rather than through your marketing campaigns.
PR Agencies in the Digital World
PR agencies have adapted to the world of instant Internet access, too.
Unlike advertising agencies, PR companies focus on editorial coverage to promote a business. It isn't rare to see a PR agency focusing on digital magazines, websites, Facebook news, and even television spots.
Paid media might've slowed, but it's far from obsolete. Today's PR agencies are experiencing massive success due to the increasing focus on client promotion. To make a company successful, a PR agency promotes its values, exciting stories and opinions.
In many cases, creating awareness alone is enough to create an environment conducive to success.
Some online PR agencies focus solely on getting backlinks for your website to boost its referral traffic and domain authority.
Data-Driven Online PR
Online PR agencies also specialize in leveraging online data. In the past, in-house PR teams analyzed public opinion, selected trends and rolled out continual strategies. Because the world of information is huge, it requires a highly intuitive force to comprehend it.
Modern PR agencies focus on the following to benefit a business's online PR strategy:
Data research,
Data evaluation,
Action program creation,
Ongoing communication.
In any event, the ability to understand different data sets is important. Data analytics, today, drives a majority of PR decisions. Fundraising, marketing, community action, employee engagement, and even government relations are, too.
Online PR as a Business Influencer
Sure, online marketing might impact sales more than online PR, but PR online influences a company's direction. At all levels, a business with a high regard for policy decisions, communication and courses of action is going in the right direction.
It's important to take your public ramifications into account. It's even more important to understand your organization's citizenship and social responsibilities.
At the ground level, a sound PR strategy implements a business's ability to influence the public's opinion. To do so, its PR planning needs to account for the following:
Budgeting,
Setting objectives,
Staff recruitment,
Facility development.
PR isn't only about the public these days. Businesses expect PR to influence in-house management options, growth opportunities and even financial obligations. We live in a highly social world—which is packed with social media information.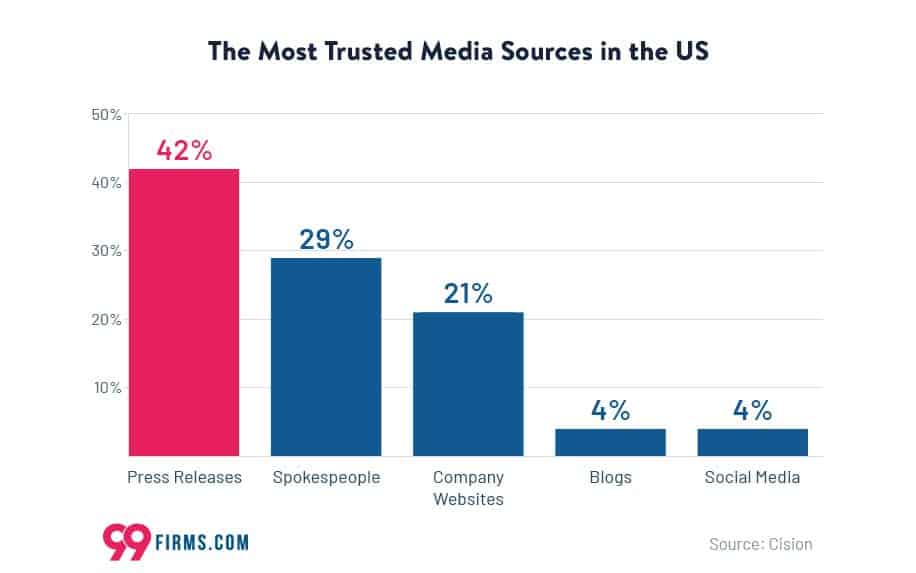 What Goes into an Online PR Strategy?
Because PR influences a business at the base level, it's important to make sure any online components are up to scratch. Businesses have a lot of tools at their disposal. In the past, PR decision-makers could write, distribute and share press release ideas.
While these practices still happen, a variety of online-specific practices have emerged.
Here are the key components of any strong online PR strategy.
Social Media Promotions
The Internet is big, and it's jam-packed with reviews. Social media promotions are important as they create a brand's online persona. Here, online marketing research is crucial.
While online marketing and PR are inherently different, social media is a platform upon which they merge. Additionally, social media is a powerful platform to dispel negative public opinions.
A good PR agency will be able to "translate" various opinions, helping business operators determine which feedback is useful. Online PR also means responding to negative feedback and turning bad experiences into good ones.
Online Content
Successful online PR also lends itself to successful online publicists. While pure content marketing falls into online marketing, partnerships with big-name Internet influencers are worthwhile.
As online PR opportunities grow, online marketing becomes increasingly more important.
Much weight is placed on Google analytics, Facebook visibility and mobile accessibility. In all likelihood, we can expect the lines between online PR and marketing to blur further. For now, however, distinctions still exist—and they're important to pin down.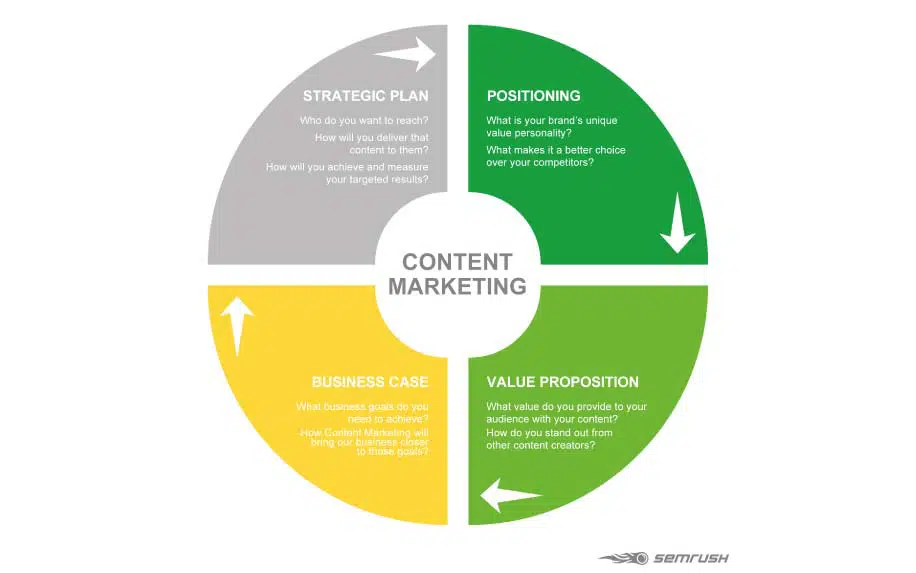 How to improve your Online PR
Public Relations has changed drastically since its creation. Bearing this in mind, here are three steps to help you improve your Public Relations in the Digital Age:
Identify your audience and where they are online: determine your audience in age, location and gender. Are they professionals or amateurs? In search of business or pleasure? Are they mostly on Facebook or LinkedIn? Twitter or Instagram? YouTube or Steam?
Identify what content appeals to them and align your values and attitudes with theirs. Be tech-savvy and trend-focused. Are you a cruelty-free make-up manufacturer? Reach out to and send samples to Beauty Bloggers such as Kristen Leanne on YouTube or Suzi Grapefruit on Instagram, who have built their public image by consuming and promoting cruelty-free products.
Cut through the clutter. Pitch emails should be clear, compelling, and considerate, and avoid generic headers that will get lost in a potential audience member's inbox. It should explain who you are, what you're sending, and why it matters.
Online PR: FAQs
Q: What is involved in online PR?
A: Online PR includes social media, content creation, influencer marketing, reputation management, and monitoring brand mentions online.
Q: What are some goals of online PR?
A: Goals include increasing awareness, reach, and website traffic, shaping brand perceptions, driving engagement, and managing crises/reputation.
Q: How can you optimize content for PR?
A: Create engaging, valuable content across formats and optimize for discoverability through metadata, keywords, and channel promotion.
Q: How do you leverage influencer marketing?
A: Identify and vet relevant influencers, then partner creatively through sponsored content, brand ambassador relationships, and reviews.
Q: How do you track online PR efforts?
A: Use metrics like brand awareness, website traffic, backlinks, social followers, engagement rates, and sales are driven by efforts.
Online PR: Conclusion
Implementing online PR strategies across social media, content, influencers, monitoring, and reputation management can increase brand visibility and shape positive perceptions. Setting goals and tracking performance enables refinement over time. With thoughtful planning, optimized content, and leveraging digital channels, brands can drive real impact through online PR.
ProfileTree is a content marketing agency based in Belfast, Northern Ireland. To find out more about PR and how it can transform your business, get in touch with our expert team or subscribe to our blog for more insights.