SEO is a continuous and arduous process that allows for creativity, trialling content and keywords that could work for your business. Now that mobile technology is being employed by customers to access what they need and where to find it, being relevant and high on SERPs is becoming more necessary than ever. Performing a local SEO audit helps you garner how well you are performing and how you can do better.
With 46% of Google's searches having local intent, it is critical that you understand the value of local search and how to maximise your web and foot traffic. A local SEO audit gives you the tools to boost your local pack visibility and the information you need to appeal to consumers.
What to Look for in a Local SEO Audit
Understanding what to look for in a local SEO audit can help you make the right decisions for your business and know what to employ as a successful strategy for Local SEO.
Website Audit – this helps you analyse how well your website is performing.
Google Search Console Audit – this helps you establish if your website is crawlable. If it isn't, it helps you find what is causing issues for indexing your website.
On-Page SEO Audit – this ensures that your site accommodates all the SEO on-page elements that help with ranking.
Citation Audit – this helps you see if your citations are correct in top business directories.
Google My Business Audit – this helps see how Google My Business appears in SERPs and you can ensure that you have accurate information.
Competitor Analysis – this helps you analyse your competitors and see if you have gaps in your business that they are performing well in. It also helps you assess if their positioning, the content they are producing, their inbound links, and even the design of their site in comparison to yours.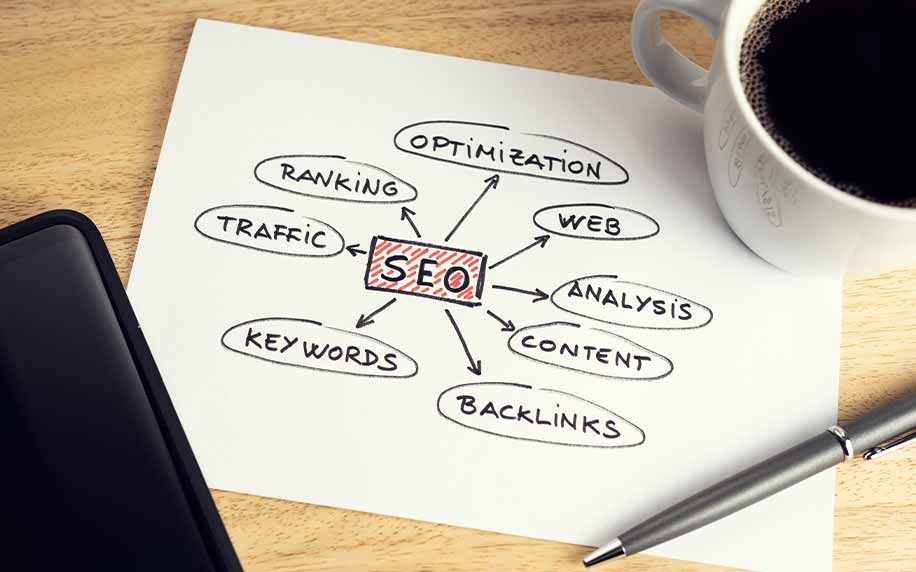 How to Perform a Local SEO Audit for Your Business
Now you know what to look for and why you need to look for it, it helps to understand how to perform a local SEO audit for your business. These steps help you garner information and ensure that you are using the knowledge to improve your local SEO.
1. Audit Your Website's Main Pages
One of the first things you should do for local SEO is an audit of your website's main pages. This can easily be done using a tool like Screaming Frog which can give a comprehensive look at your on-page SEO. Screaming Frog crawls a website's URLs and finds key elements to analyse to allow for an audit of technical and onsite SEO.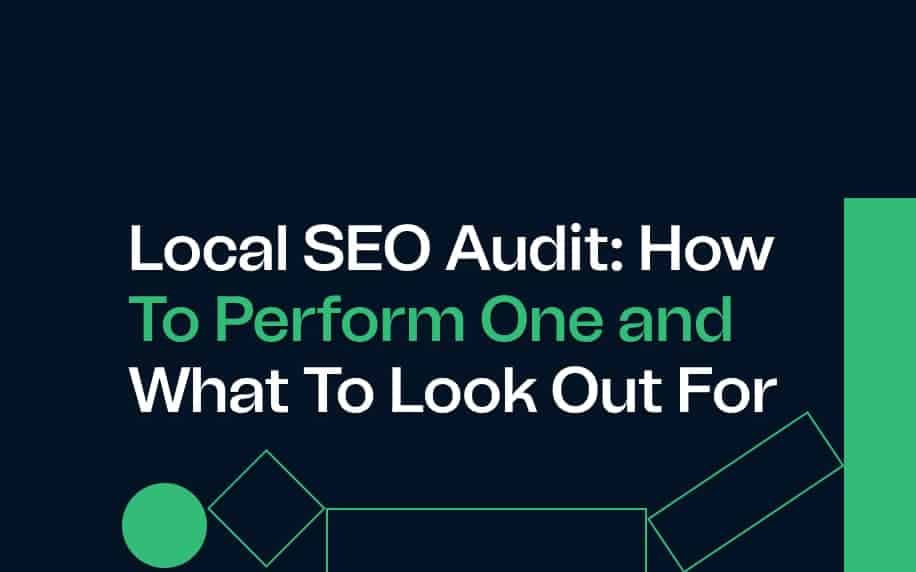 Using target keywords, you will be able to analyse what needs to be looked at. This will include things like your page title, sub-headings, title tags, meta descriptions, and even word counts.
With this, you will be able to analyse how well each main page is optimised for local SEO and see how you can improve them. It also helps assess content gaps that you might have and need to fill.
2. Audit Your Keywords
Every local SEO audit should also begin with auditing your keywords. This entails assessing your ranking, looking at the keywords that you are currently ranking for, and identifying any opportunities that are not being utilised.
This could be as simple as ranking for 'Northern Ireland Bakery' and not ranking for 'Bakery in Northern Ireland'. You can make a list of the products, services, or even pages that you want to drive traffic to and produce a high volume, local keywords list to target the right audience. This can be done through tools like SEMrush or Keyword finder.
3. Audit Competitors
When you have gathered your own keywords list, it is a good idea to analyse how your competitors are performing as well. You can then determine what you are competing against and what they are doing if they are outperforming you or outranking you in a particular field.
Tools like SEMrush and Ahrefs allow you to assess competitors and provide you with the information to be able to outrank them. Data you should compare is the GMB ranking for top keywords, organic rankings for top keywords, quantity and quality, site speed, social stats, and the number of links on the site.
You can glean information from these tools and use them to optimise your site, with the eventual intention of outranking competitors in areas they may be excelling in.
4. Audit Google My Business
Every business should have a Google My Business account. A free tool, GMB helps manage an online presence on Google which includes Google Maps and Search. This is the biggest driver of local SEO, so it is integral that it is monitored and optimised accordingly.
In practice, most GMB results are referred to as a 'three-pack'. This is due to Google picking out the three most relevant or best local listings from searches. To ensure that you end up in this 'three-pack' in your service or industry, you have to have a fully optimised GMB listing.
To put this into perspective, while 46% of Google Searches are local, the Google My Business 'three-pack makes up 93% of local searches. This makes it crucial to appear here. To have a strong GMB listing, we recommend the following actions:
Claim and verify your GMB listing.
Ensure all the information you have on your business, that is relevant, is on your listing and is correct.
Have the appropriate business categories listed.
Include imagery of your business.
Participate in the Questions and Answers section provided by Google My Business.
Engage with reviews and ensure that you have some with a high rating.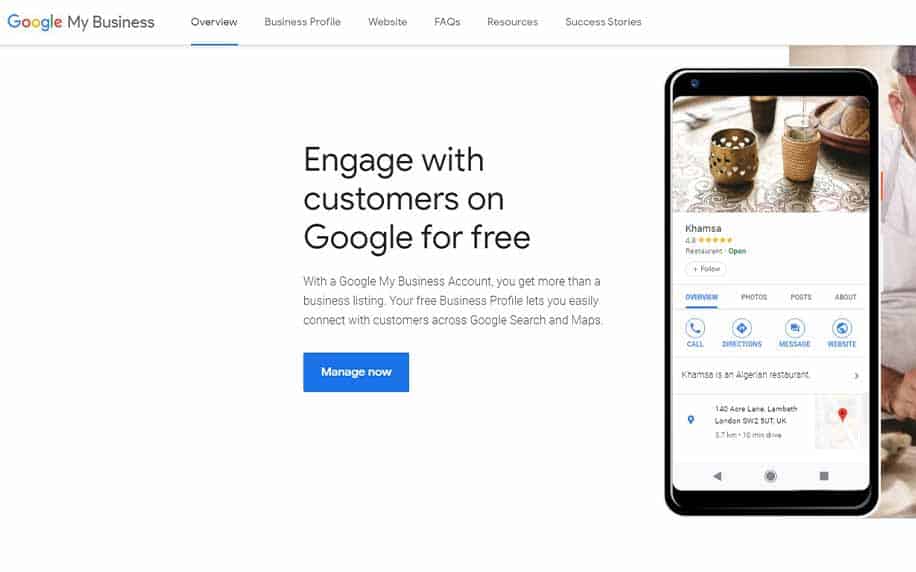 5. Audit Local Citations
What is a local citation, you ask? Local citations are mentions of your business online. This could be a name, an address, or even a phone number. When you are auditing local citations, it is integral to look at structured and unstructured citations.
A structured citation will include auditing things like your social platforms and directories like Yelp across the web. Unstructured citations can be something as simple as a mention of your company name. This could be on websites, blogs, event listings, or even social media mentions.
6. Audit Links
Links are a major factor for the Google Algorithm. These help Google measure a business's authority, then allowing Google to recommend a particular business to potential customers through SERPs. When doing Local SEO, it is important that you invest time and effort into secure, quality links that send clients in the right direction.
When doing a link audit, you need to evaluate the quality of the links that you have on your site. Things to consider when auditing links include links to local content, industry topic clusters, and sites with high domain authority.
Quality over quantity will always take prominence in the Google Algorithm, but having quality and quantity helps dominate the search rankings in your field. Ensure your site doesn't contain spammy or off-topic links. This is a warning to Google and you will find that your site doesn't perform as well on SERPs.
7. Check Your Website Speed
Sites that load swiftly and fully are incredibly important in today's market. This is due to the bounce rate. According to Yoast, bounce increases by 32% when the load page time increases. Search engines that see a high bounce rate will naturally point potential customers in a different direction from your website.
A site with high performance and low bounce rates promotes to Google and other search engines that you are a healthy site that rewards you with a higher ranking. Using tools like the Google Page Insights tool allows you to perform an instant audit of a URL and help assess what improvements are needed and the actions you need to take to improve website speed.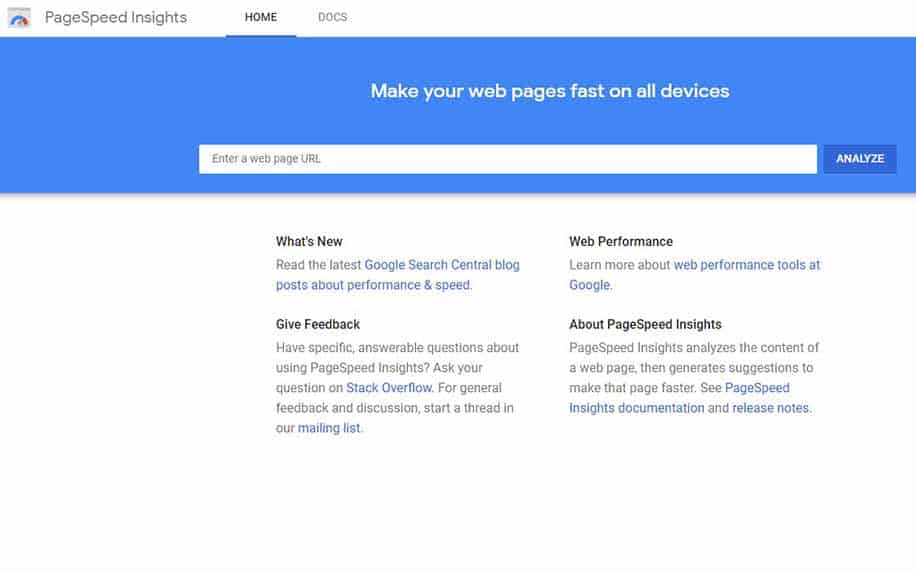 8. Audit Site for Structured Data
Our last point is auditing your website for structured data. This is code that is placed on your website to help search engines return detailed and informative results for users. This helps search engines understand what your data means rather than just what it says. This then allows for search engines to deliver the best results pages from search queries.
A great way of ensuring that your site is investing in schema markup is using Google's Structured Data Testing Tool. From here, you will be able to check to ensure that all the correct information around your business is included. Schema markup is essentially having a standardised list of attributes that search engines support and understand. Thus, ensuring your structured data is good is important.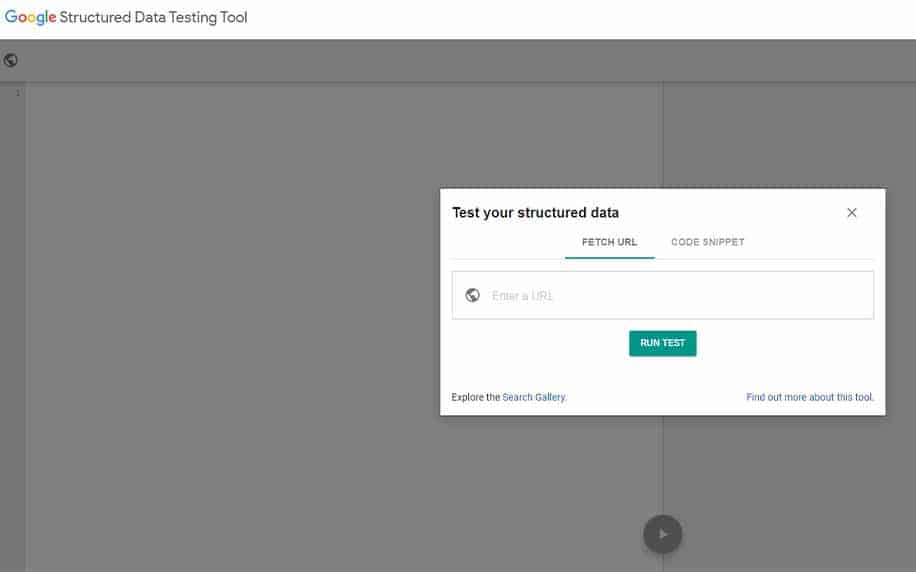 The Importance of a Local SEO Audit
SEO is an integral part of successful websites. It helps build domain authority through regular and relevant content like blogs and can build foundations for local consumers to find useful information through Google Search queries.
Local SEO can drive more targeted traffic to your websites and help build awareness of your brand and support conversions. Make your business more visible and successful using local SEO. If you want to know more about local SEO and other SEO strategies, get in touch with ProfileTree today.