For local businesses, getting a high rank on Google can be a daunting task. So much so, that many opt to pay for the number one spot. However, this is only a short-term solution. With good practice and ongoing education in SEO, local businesses can see fruitful returns from the search engine giant.
For car dealerships, search engine optimisation (SEO) is essential. These days, many people prefer to do their research before visiting dealership showrooms. This is so they can get a feel for the seller, its price ranges and available models.
While buying a car is a big investment purchase, you cannot count on every customer to scroll through every search engine result to find your business. That's why you need to invest in learning SEO techniques – so you can get on your customer's radar and prove better than the rest.
What is SEO for Car Dealerships?
SEO for car dealers relates to boosting your visibility online. So that prospective customers can easily find you when searching for certain terms associated with your business. It is a strand of online marketing that is technical, but if you learn the basics, it can reap many benefits.
Car dealer SEO has to be centred on locality and unique selling points. By making these two aspects the focal point of your SEO efforts, you will entice greater traffic in your immediate catchment area.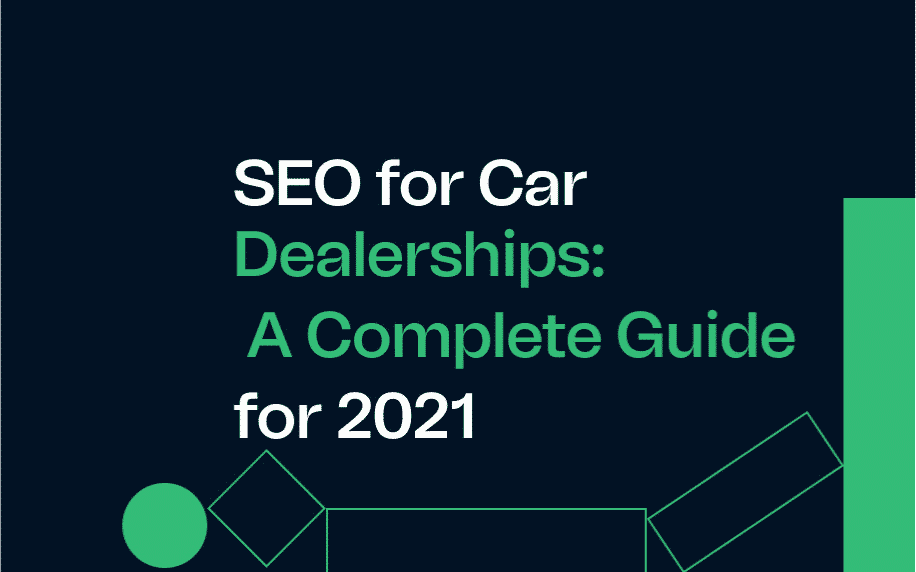 To do this, you need to ensure that your site includes key pieces of information. With this in mind, here's a few ways you can enhance your SEO.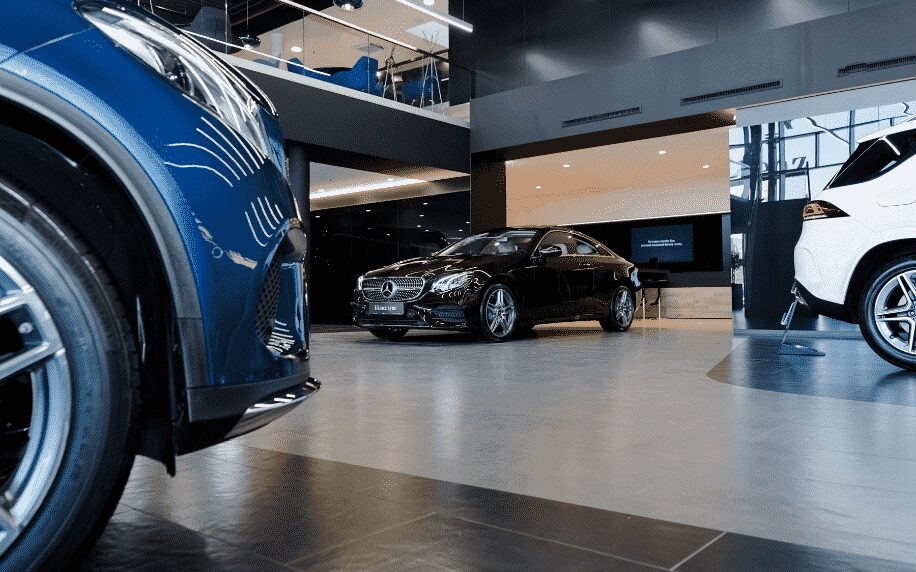 Car Dealership SEO: Where Should I Start?
Believe it or not, just a few simple steps will help improve your car dealership's SEO game. What's important is starting in the right places, with the right tactics. According to Moz, where the real opportunity lies is in Google My Business and customer reviews. Collectively, these two make up 40% of local referral traffic.
Google My Business
Google My Business has boomed over recent years. That's because it is essentially a shop window Google opened up for your business.
In more detail, Google My Business is a prime opportunity for a business to sell themselves and interact with customers in a convenient, condensed format. In SEO terms, it is a tool that allows you to provide searchers and algorithms with vital details about your business, including:
Contact Information
This includes your business name, physical address, phone number and email address. This is important because it helps to localise your business. You should also use this as a benchmark for information that should be included on all your online platforms, including your website and social media channels.
Categories
With Google My Business, you can select certain categories to describe what your dealership offers. So make sure you choose wisely and accurately, with the searcher in mind. These categories help steer Google to connect you with potential customers, but don't go overboard with selecting too many. Your best option is to be specific and straight to the point, while covering what your dealership offers in a nutshell. Some categories you can choose from are:
Car dealer
Used car dealer
New car dealer
*Insert car brand name* dealer
Photos and Videos
Images are a great way to visually illustrate your business. Google itself recommends helpful photos, including:
Exterior photos
Your logo
New arrivals to your dealership
These are all important to boost recognition and the more frequently you update, the better. Google uses photo engagement to help rank businesses in local search. Meaning the more people are checking your images, the more value Google can see you providing.
It is key to note that you should always take high quality photos if you plan to showcase them online. If an image is blurry, this could impact your bounce rate and in turn, your SEO.
For videos, Google My Business recently enabled businesses to upload 30-second videos to their listing.
Videos are a great way to show off unique aspects of your dealership. These can include a walk-through of your dealership interiors, or a 'what's new' tour. This way, you are encouraging people to find out more about your dealership.
Reviews
Your reviews are one of the first things people will see when they Google your dealership. This is because 95% of people aged 18-34 actively read reviews before buying from a business.
Google wants to show only the best to its searchers. So ensure you ask your happy customers to leave reviews on your listing and that you respond promptly to these. Both quality and quantity of reviews come into play here, so you can push this message to your salespeople to mention, too.
Online Directories
Similar to Google My Business, you can use multiple online directories to boost your dealership's rank and backlink profile. For SEO, backlinks are especially valuable because they represent a 'vote of confidence' from one site to another. This builds Google's trust in your site, and offers an alternative way to be found online.
Look out for automotive directories that are specific to your niche. This means you are accurately targeting and connecting with those who are intentionally seeking car dealers. You can use paid-for and free online directories, including Yelp and Yell.
As previously mentioned, ensure you include all key info, such as your business name, address and phone number at minimum. Also make sure this information is consistent with your Google My Business listing.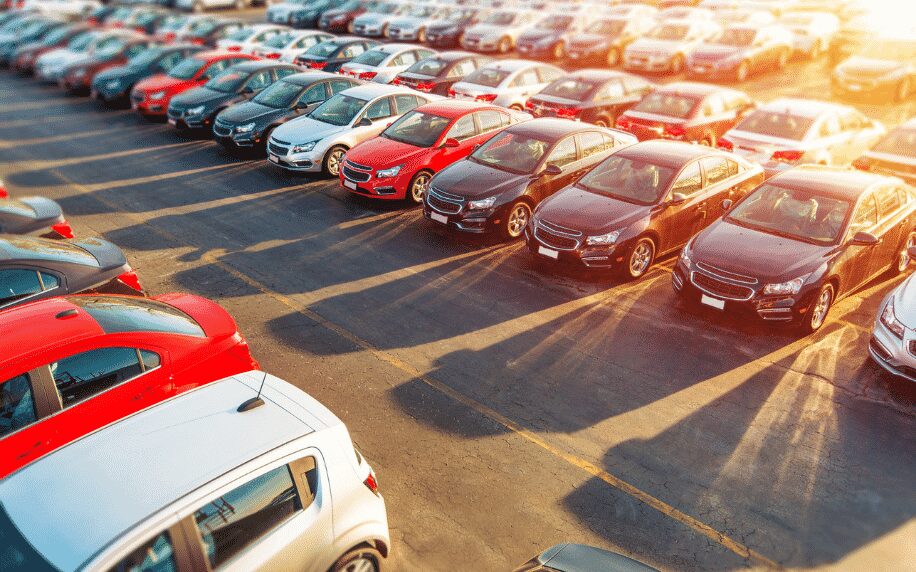 Your Website
SEO should be at the core of your website. If it isn't, then you will lose out to your competitors. While this may sound like a challenge – there's plenty of easy ways you can tweak your SEO for the better.
Select Long-Tail Keywords
Choosing the right keywords has long been a key part of SEO practice. You want to pick keywords that have a high search volume, mid-to-low competition and are relevant to your business. The best way you can do this, is by putting yourself in the position of the searcher.
Long-tail keywords are slightly longer than your usual keyword combinations. However, they are more beneficial for car dealers. For example: if someone searches for a certain car model, you have a better chance of ranking highly for this rather than something generic like 'Audi cars'.
Optimise Your Images
Images online are not just used to attract potential buyers, they are also used to dictate to Google that your image is informative and useful.
For example, if you have an image of a certain car, ensure you follow these steps to optimise it fully:
If you are posting an image of the interior of a certain car, name the picture something like: 'picture-of-XXX-front-seat-interior.png'
For this, use the alt-text to describe the image to cater to those with visual impairments. This will also tell Google exactly what the image is. This could be formatted as: 'Picture of XXX front seat interior for sale at XXX'
Include keywords in any image description, this could include the name, model and colour of the car.
Create Valuable Content
Your site's SEO can be improved hugely by writing specialist content. This could be a blog section on your website, where you give a detailed answer to common questions customers ask. This is a great opportunity for you to showcase your expertise, and boost your rank with more content and keywords.
Your content should be well-optimised, this means:
Your blog should be 800 words or over
You have an elected keyword in the title, headings and body
Your content is written simply and concisely
You have images scattered throughout
You have internal links to other pages on your site
With highly-optimised content, you are providing your readers with helpful information that is enjoyable to read. This means, the longer people spend on your site, the more you are proving to Google that your site is valuable. In turn, this is highly beneficial for boosting SEO.
Good SEO for car dealerships can be achieved through many methods, including making use of a mixture of external and internal means. This involves setting up a strong Google My Business listing, investing time in online reviews and directories, and giving your own designated site a content refresh.
Create Video Content for Your Car Dealership
It should come as no surprise that video content is a very useful tool when it comes to marketing and improving the SEO of your car dealership.
It allows potential buyers to learn about your products and services in a format which is known to hold user attention for a longer time.
According to WYZOwl, "94 per cent of marketers say using video has helped increase user understanding of a product or service". In the end, buying a car is a big decision and potential buyers are more likely to buy a car when they know more about it.
When it comes to SEO specifically, video content for car dealerships allows your website to generate what's known as "long clicks" which keep users on your website for longer periods of time.
This is a good signal for search engines that tell them the user is having a positive experience on your site because they are staying longer and not bouncing off. Search engines need to consider this because they want to provide websites to their customers i.e. the searchers, that also provide positive user experiences.
Filming Guide for Car Dealerships
If you're interested in creating video content to improve the SEO for your car dealership, check out our handy car filming guide below from our sister site Amazing Cars and Drives.
Video Content Examples for Car Dealerships
Below are some examples of the types of video content a car dealership could create to help market their products but also improve their SEO. For more example you can visit the Amazing Cars and Drives YouTube Channel here.
At ProfileTree, we are an SEO company who can help you make the most of these for your car dealership business. For more information, contact us today.