Check Backlinks regularly to assess SEO success and uncover new link-building opportunities. This guide uses top tools to analyze backlink profiles, monitor competitors, and develop plans to build additional strategic, high-value links.
Links leading to your website can have a significant effect on the search performance of your website. However, the impact of a backlink on a website's search performance can just as easily be negative. 
Many link-building techniques which were once common will now lead to search engine penalties.
About 59 per cent of all companies have performed external link-building for their website, but many of these have used sketchy techniques rather than following a white hat link-building strategy. Bloggers, top brands, and small businesses also jump on the external link-building bandwagon.
Table of Contents
Before you start a plan for external link building for your website, you need to perform a backlink analysis.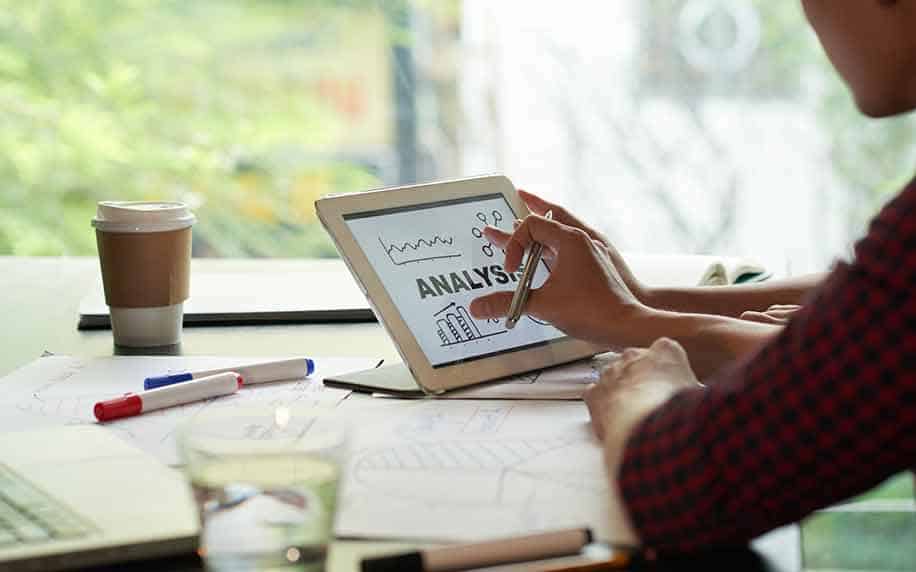 That way, you can identify all the good and bad links to your website. The good links will positively influence your search performance, while the bad links can potentially influence your search performance negatively.
One study by Ahrefs demonstrates the link between a strong backlink profile and organic traffic: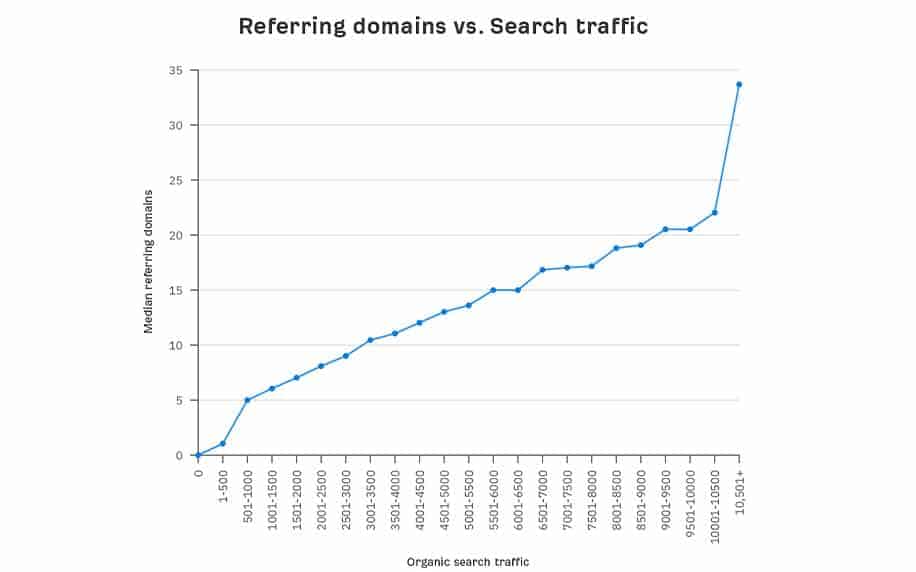 What Is Backlink Analysis?
Nowadays, Google is more focused on user intent rather than the keyword phrases that users search for. In the past, any type of backlink would benefit your website. While Google never approved of bad links, they didn't always have a system for identifying them.
However, both the Panda and Penguin algorithm updates have made it obvious that Google values earned links rather than build links.
If you want to boost search engine traffic, your backlinks are a good place to start. Backlink analysis simply means examining the sites which link to your site. The goal is to decide which ones you want to keep and which you don't.
Good backlinks will increase your website's organic traffic and search rankings. Therefore, you must perform an extensive backlink analysis before building or earning backlinks. Always keep a website's domain authority in mind to evaluate the strength of an external link.
It's better to have a more strategic approach than to seek out links from any site simply. Hence it might make sense to seek the help of an established SEO agency or a search engine optimisation agency that can action this process for you.
What Is a Good Backlink?
Chances are, you receive plenty of advice to only focus on earning good backlinks. However, you may have no idea what makes a backlink good. You may not have read many definitions of a good backlink online because there is no comprehensive definition. 
There are many factors to remember when identifying a good backlink. At the same time, there is more to a bad link than it coming from spam or banned web pages.
In general, the more difficult it is for you to get a backlink, the better the backlink probably is. A good backlink is simply not very easy to get.
Imagine attempting to get an authority link for your website from Forbes, the White House, CNN, or Google itself. Undoubtedly, a single backlink from one of these sources would increase your search rankings. However, the issue is getting the backlink in the first place.
In contrast, if a backlink is very easy to obtain, the value of the backlink is probably low. For example, if you want to get a backlink from a forum, you must add a link to your website in a reply.
This link will remain up if no moderators strictly monitor the forum. Here are a few factors that will help you determine whether a backlink is good.
Quality Backlinks Are Relevant to the Topic of Your Website
The first way you can determine whether a backlink is good is if it is relevant to your page's topic. The more relevant the backlink, the better the backlink.
Even if an irrelevant link proves to be a good backlink for your website, you can expect your conversions to take a hit. You can expect visitors to your website to be confused and annoyed if they find that the content of a page does not relate to the content of the backlink.
Here's an illustration of the impact of good backlinks versus bad ones on your site: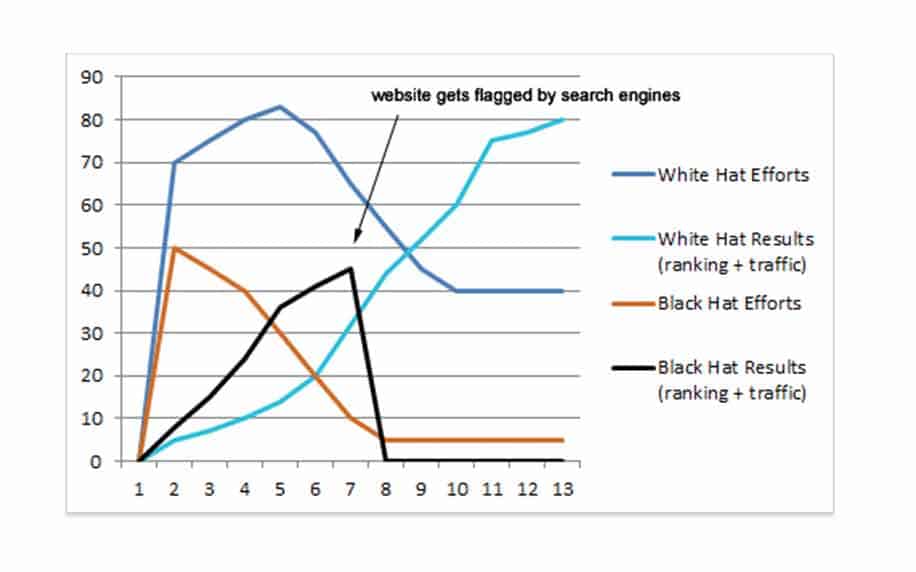 Even if your web page is one of the top 10 pages in the search results for a keyword, irrelevant backlinks will still make it difficult for you to convert visitors into customers. Therefore, relevant backlinks are very important.
The links that tend to impact rankings most are social media websites, SEO, and content marketing.
A Trustworthy Backlink Is a Good Backlink Source
A good backlink will come from a trustworthy website in the eyes of Google. Therefore, you should use the TrustRank tool to evaluate the trustworthiness of web pages referring to your website. 
Some search experts will claim that 70 per cent of the ability of a website to achieve an excellent search ranking is related to the sites referring to it. However, not every link is equal in terms of its effect.
Just one link from the Wikipedia website will do more good than a dozen backlinks from websites with a low TrustRank.
This is true even if the backlink from Wikipedia is nofollow and the backlinks from the websites with a low TrustRank are dofollow. This is because Wikipedia is considered a trustworthy website by Google.
When Google releases a big update, many people lose their rankings because their backlinks are untrustworthy. Just because your web pages rank highly now does not mean that they will continue to rank highly in the future. 
Google simply trusts certain websites over others. If your website is not trustworthy, negative backlinks leading to your website will negatively impact your website's search performance.
TrustRank refers to a ranking factor that permits Google to determine how a web page should be ranked. Of course, Google considers many other factors, not just a website's trustworthiness.
However, your focus should be on whether you trust a link to impact your website's search rankings positively. Trust depends on links. 
Your TrustRank depends on the backlinks leading to your website. In the past, PageRank was the best metric for the quality of a backlink. However, TrustRank has now become the best metric. Google will not penalize any website that it trusts.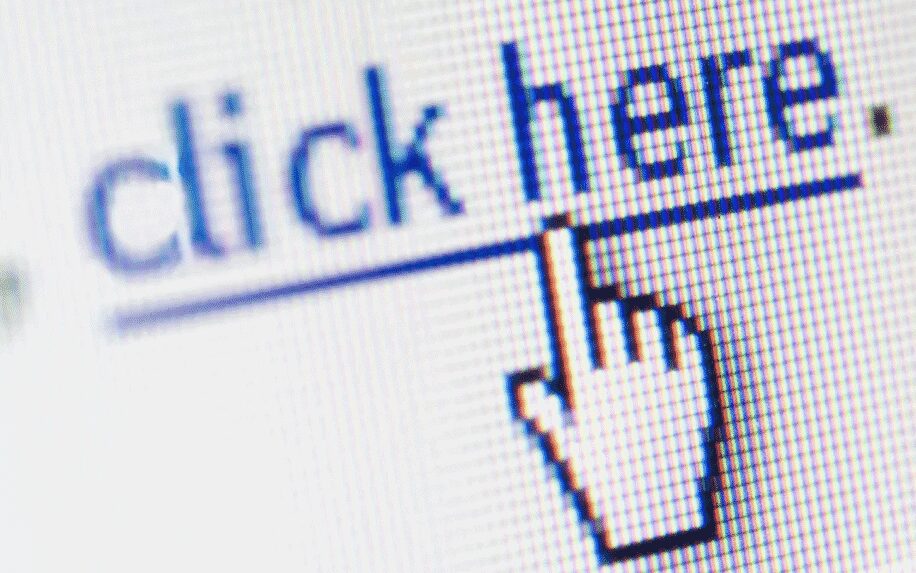 Links Within Content
Many people are unaware that the location of a backlink can impact the SEO value of the link. Links in sidebars and footers generally don't have much weight. This is also true of all other site-wide links. 
The best links for improving your website's authority are links within the content. These links are referred to as contextual links. A backlink is even better if the referring page is relevant and trustworthy.
Google views contextual links from a relevant website as very trustworthy. Therefore, Google will reward your website significantly for these backlinks.
A contextual link can be an internal or external link. For example, you can rely on guest posting to boost your SEO campaign, but you should remember that guest post backlinks may not be as valuable. 
This is true because guest post backlinks tend to be in the author profile or bio area. A contextual link on the same web page would likely be more valuable.
Also, if you have identical anchor texts on the author bios of many different blogs and websites, it may hinder your website's rankings. The issue that Google would cite is duplicate content. 
You need to have links in your author bios, and these author bios need to be different from blog to blog.
You should try to build and earn contextual links as much as possible. Contextual links are viewed as good links in the eyes of Google. Therefore, contextual links will boost your website's search performance significantly.
Google values contextual links because the search engine company is dedicated to providing users with better search results. Therefore, search results need to be based on both context and content.
When a search engine crawls a web page, the robots identify any links and evaluate the text surrounding the link. This will allow the robot to determine whether the anchor link is relevant to the content of the rest of the page.
The robot will look for keywords they can reasonably expect to see if the anchor link is truly relevant to the rest of the content on the page.
Backlinks are incredibly important for improving the authority of your website. Don't hesitate to contact us for more information about how to check backlinks and improve your website's backlink profile.
How to Conduct Backlink Analysis: Two Methods
There are a few different methods for conducting backlink analysis. For instance, there are several premium tools which are specifically aimed at doing this. Let's look at two potential options – one free tool and one premium one. If you're interested in learning about some link-building tools that can help you get more backlinks, check out the article 10 Best Link-Building Tools for Boosting Your Website Quality.
Free Backlink Analysis Tool: Ahrefs Backlink Checker
Perhaps the most popular free backlink analysis tool is Ahrefs' Backlink Checker. The backlink checker allows you to enter any domain and see every site which links to it.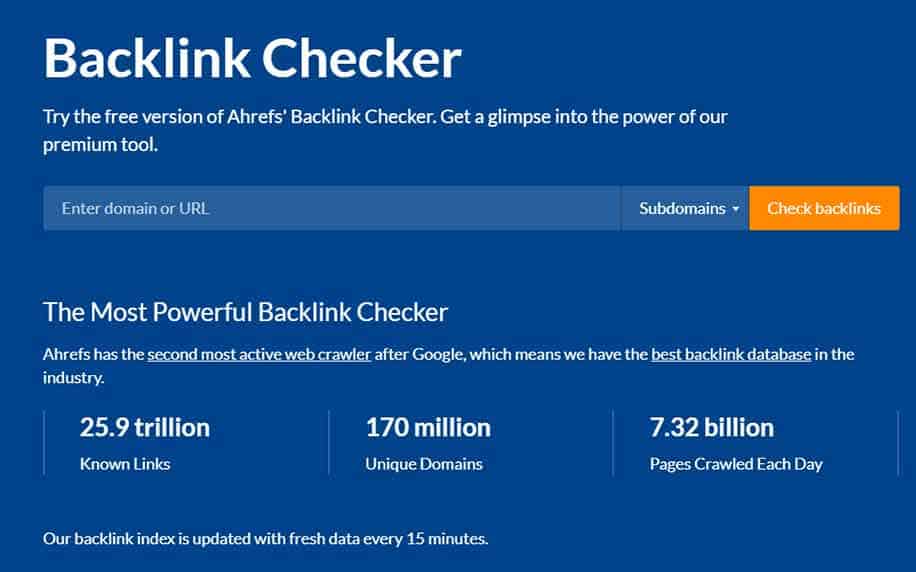 The results can then be sorted by domain authority, page authority, relevance and traffic. It is up to you to decide what threshold for each metric would mean a backlink should be kept or disavowed.
As Ahrefs allows you to check the backlink profile of any domain on the internet, it is also a very useful tool for competitor analysis.
Premium Backlink Analysis Tool: SEMRush Backlink Audit
Ahrefs' competitor, SEMRush, also offers a backlink analysis tool as part of their licensing options. However, unlike Ahrefs, SEMRush does not offer a free standalone tool.
Despite this, there are many advantages to the premium option.
For instance, email outreach to site owners can be conducted within SEMRush, including gathering contact details and sending emails to request unwanted backlinks be removed.
Backlink Analysis: What to do Next
One goal of backlink analysis is to identify toxic backlinks which you do not want to point towards your site. Once you have found these, you have two options for cleaning up your backlink profile:
Asking the site administrator to remove the links to your site,
Informing Google that you approve of poor backlinks and don't want to be associated with them.
While the former option is more effective, it isn't always feasible. For one thing, reaching the owners of disreputable sites is normally difficult. Even when you can get in touch, it's still difficult to convince them to remove a link to your site.
Let's look at what you should do if you find yourself in this situation.
How to Disavow Toxic Backlinks
Luckily, disavowing toxic backlinks is incredibly simple. Once you've figured out which backlinks you'd like to disavow, you must create a .txt file listing all relevant domains.
Then, head over to Google's backlink disavowal tool and simply upload this file. It's that simple. After uploading this file, Google will no longer factor in links from these domains to your site.
Conducting In-Depth Backlink Analysis
Thoroughly analyzing your existing backlink profile is crucial to an effective link-building strategy. There are a variety of useful tools to provide detailed insights into your backlinks:
Ahrefs – Ahrefs provides extensive backlink data and metrics. Key features include a full backlink profile overview, filtering by link type/location/anchor text, tracking new vs. lost links, and organic traffic metrics. Pricing starts at $99/month.
SEMRush – SEMRush compiles backlink statistics like total links, referring domains, link growth over time, and geographic linking data. It also identifies toxic backlinks. Plans start at $99/month.
Majestic – Majestic offers historical backlink indexes going back many years. This helps identify long-standing, trusted links. Pricing starts at £49/month for standard access.
Moz – Moz provides summary backlink metrics and the ability to analyze and export backlinks. The free MozBar browser extension helps assess links as you browse. Paid plans start at $99/month.
Link Explorer – Link Explorer specifically helps identify unlinked brand mentions and potential new link opportunities. Pricing starts at $97/month.
Monitor Backlinko – Monitor Backlinko tracks your most powerful backlinks and alerts you when critical links are lost. Basic plans are $19/month.
Link Vamp – Software to audit your existing links and recommend opportunities to strengthen your profile. Plans start at $150/month.
Access to a few of these tools provides comprehensive insights into your overall link profile health, where your best links come from, metrics history, and opportunities. Analyze your competitors' backlink profiles to set benchmarks and focus your efforts.
How to Check Backlinks for your Website
Let's recap. Backlinks are one of the most important factors which decide your ranking on Google. Because of this, many marketers put massive effort into maximising their backlink profiles.
However, not all backlinks were created alike. Another way to check your website's backlink profile is to use a Backlink Checker.
The purpose of a backlink audit is to separate the links that benefit your SEO from those that do it harm. This should be based on authority, relevance and natural placement.
Where you have discovered toxic backlinks, you should then take steps to remove or disavow these. Then, you can start worrying about replacing them with quality links, for instance, through guest blogging. Here is some additional reading for you on SEO and Backlinks in general:
Local SEO Audit: How To Perform One and What To Look Out For
SEO Basics to Benefit Your Business Online
5 Ways Your SEO Strategy Will Change
YouTube SEO: How to Beat the YouTube Algorithm
Check Backlinks FAQ:
Q: How often should you check backlinks?
A: Monthly checks are recommended to monitor link growth. Weekly for competitive monitoring and tracking new link-building efforts.
Q: What's a "healthy" number of backlinks to gain each month?
A: There is no universal ideal number. Focus on steadily gaining relevant, authoritative links over time vs raw quantity.
Q: How do you remove toxic backlinks?
A: Use the disavow tool in Google Search Console. Reach out to site owners directly if possible to request removal.
Q: Can too many backlinks ever hurt your site?
A: Yes, if they appear artificial and are built too quickly. Natural, authoritative links from relevant sites are always best.
Q: Is backlink analysis necessary for small sites?
A: Absolutely – it enables you to learn from competitors and develop link-building plans tailored to your niche/industry.
Check Backlinks Conclusion:
Regular backlink analysis provides invaluable, actionable data for your SEO and content strategies. Use the tools and techniques in this guide to monitor backlink growth, benchmark against competitors, and identify new link-building opportunities. Consistent auditing leads to ongoing improvements.