Content Marketing Services
We offer content marketing services that delivers engaging content that informs and sells to your customers across all digital channels and touchpoints. ProfileTree is Northern Ireland's leading content marketing agency, specialising in creating content across a range of different formats, including written, video and graphics.
We are industry experts in helping businesses create content that highlights their expertise and promotes their online presence. Our most popular services are our video content marketing services and of course our written content agency services.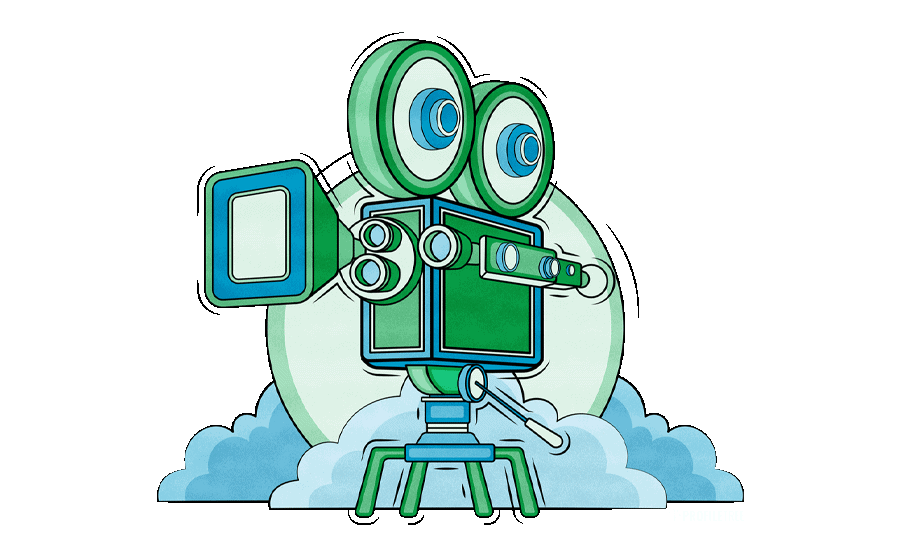 Video Production and Video Marketing
Video done right can make your business unforgettable. We create great video content by understanding your business, goals, and target audience. If you are seeking a video production company we have filmed, edited and promoted corporate videos and animations for companies around the world.
Our expert team of videographers will find the best way to present your business to tell an engaging story. We use creativity and marketing insights to craft videos that get results. We see many companies have a video production company create a corporate or promotional video, but fail to market it to its full extent.
Our video marketing team are experts are ensuring you get the best return from your time and money invested in creating an advertising video for your company. From YouTube to LinkedIn, Tik Tok or Facebook – we can ensure the best video production and video marketing strategy is in place for your campaign.
Read More on our Video Production Service
Content Creation
Content creation can open multiple opportunities for your business. Depending on your industry there could be a type of content that works best for your business. We can help you identify the best content to create and the content gaps within your sector or niche to ensure the best return on investment.
It could be blogs, case studies, infographics, improved copyrighting – or video such as animation or audio content. We will find the right method to bring your message through content to your ideal customer and match it with your in house skill set and brand goals.
As an award winning content marketing agency – our content services have been crafted over years and hundreds of campaigns, so we can deliver the most effective content strategy for your company.
We deliver seo content marketing services, b2b content, b2c content through to different industries such as finance, healthcare, insurance, saas, education and more. Consider us as your first choice for a content marketing agency – we have the experience, results and deliver incredible success for our clients.
More on our Agency Content Marketing Service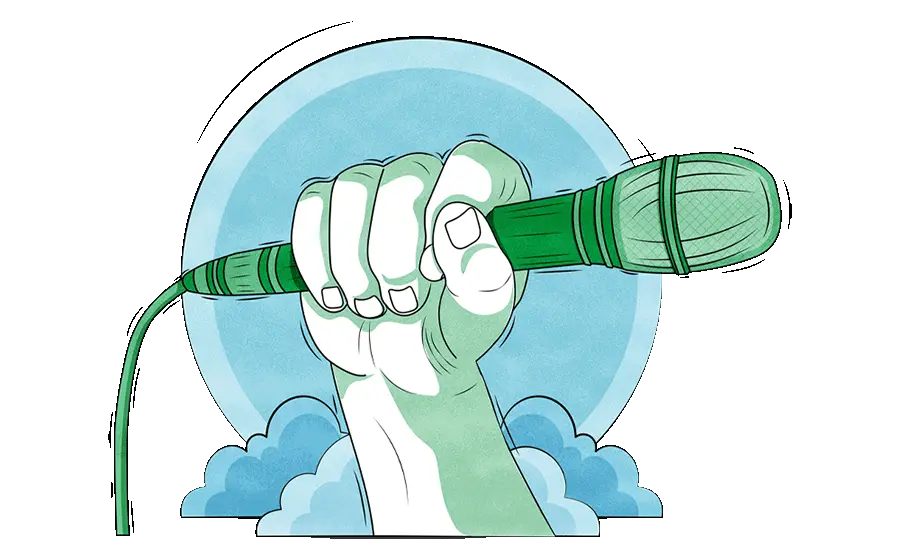 Voice Search Marketing
Staying ahead of the latest technology online means being ready when your customers change how they want to engage with your brand.
We understand how technology such as voice search can boost your business, we can deliver a range of voice services for your company such as voice search through to voice app development for platforms such as Alexa and Google.
Voice search in digital marketing is often overlooked, hence companies who add this into their marketing strategy can often find a bigger return compare to more competitives activities. When considering voice activated search marketing it is important to have an understanding of voice devices such as Alexa, Google Home and Siri. Next is having a solid understanding of client behaviour and how customers use voice in their search for your service or product.
The impact of voice search in digital marketing over the past years has presented opportunities for innovative companies – being aware of trends and aligning some marketing budget to voice assistants can result in untapped ROI.
Find out more on Voice Search
Copywriting
Being visible to your audience, with the right message in the right place, takes specialist help using the latest, proven methods. We can show you real results from our work with a wide range of clients and how we can ensure we stay on top of those ever-changing search engine algorithms.
Using content is a critical strategy to bring your brand to more people. When they land on your website or read your social media copy, those words should convert into leads and sales. This is where our copywriting agency service comes into its own. We can take your message and wordsmith it into something special, something that connects with your customers and shows how your product or service can solve their current challenge.
When creating the best copywriting to promote your service, product or for an advertising campaign having an experienced agency support you will make all the difference. We are able to write compelling headlines and body copy, turn research into brilliant sales concepts. We create motivational materials that builds awareness, land sales and keep customers engaged on your website or social media.
Read more about Writing Copy
Content creation and distribution services
ProfileTree is Northern Ireland's leading content marketing agency, specialising in creating content across a range of different formats, including text, video and graphics. We are industry experts in helping businesses create content that highlights their expertise and promotes their online presence.
Content marketing is essentially about creating content that will be useful or engaging for your target audience. It's different from creating an ad or just talking about your business,
Instead, it's creating content that stimulates interest within your audience and encourages them to engage with your brand.
At ProfileTree, we provide an excellent range of content creation services, from blog posts to bespoke high quality videos, we create content that suits your brand, elevates your online presence and ultimately, results in more sales. We also offer content creating courses, so that you or your marketing team can learn how to create content that will continually improve your online presence and audience engagement.
Why does my business need to create online content?
Content is a catalyst for growth in the digital space and truthfully, audiences do not really care about your company enough to engage with it unprovoked. In this overly competitive online environment, your business needs to provide content that solves audiences problems, gives sound advice or simply provides escapism.
Your customers and clients are paying for the expertise that you have within the nature of your business, and by providing content that highlights that, you in turn also promote your brand. Valuable content will position your business as an authoritative voice within your industry, increasing the brand's credibility and authenticity. Also, the more audiences are engaged with your brand, the more likely they are to become customers. Content increases your business traffic, and your brand's awareness.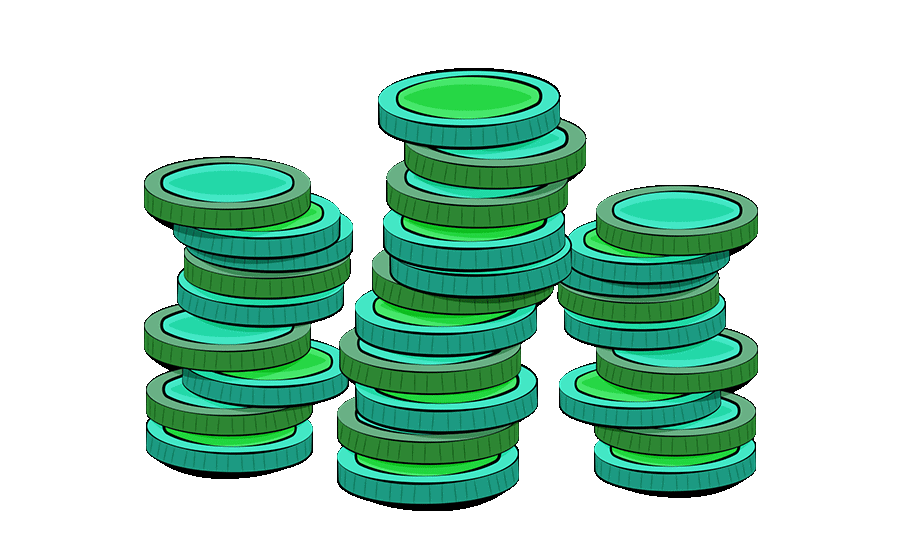 Is content creation expensive?
This depends on the type of content you want to create. Take for example a high quality video that needs a team of animators, voice artists, script writers and editors, this would be more expensive to create, due to the amount of time, energy and resources needed.
Written content tends to be more affordable as it may only include 1-2 personnel to create and it is not as labour intensive. Whether your content is flashy and expensive or simple and informative, the most important thing to remember is that it must be useful for your audiences, otherwise they don't care much to engage with it.
Where content marketing can be expensive is when content is created without a clear plan or strategy. We often see companies and marketing teams creating random content, while not considering what their customers are actually searching for online, or what they want to see or know. This results in little or no return from the content marketing effort.
Hence a content marketing agency can ensure your content strategy is on point and will deliver results.
How can I create my own content?
Businesses are recognising the need to create content online, which has led to them attempting to create content of their own. With the advances in technology and user-friendly editing software, it's entirely possible for businesses to learn how to create in-house content.
It may take a little practice and patience learning how to create content for your business, but it's totally worth it once you do. We chatted with the Founder of BlueSky Video Marketing -Peter Craven, who is passionate about teaching business owners how to create video content using just their smartphones.
Creating content for your business may be overwhelming, especially when you're trying to hold down the normal business operations. At ProfileTree, we also provide a range of content marketing courses that teach business owners how to create and manage their own video content, allowing them to skip the trial and error phase and get right into creating quality content.
What are the different types of online content?
There are many different types of content your business can create, at ProfileTree we will go through all the options and see which would best suit your brand, goals and budget. We consider the in house experience within your business, what type of content you enjoy creating and are more likely to create going forward.
Then we consider the opportunity online, reviewing the competition and content gaps for quick wins. Finally we consider budget and timescales for impact as these also influence what are the best way forward for your content strategy.
Video Content
Video content is very engaging for audiences, it occupies 80% of the internet traffic and is one of the best ways to dominate SEO performance. You can provide real value for your audiences through video and it can be adapted to suit a range of different platforms.
Videos may be presented in a range of formats and styles, some examples include, but are not limited to;
How-to-videos
Documentary style
Interview style
Process of creating a product or providing a service – particularly popular on TikTok
Wedding / event videography
Interactive videos – particularly used on social media
Reviews of products/services
At ProfileTree, we can provide expertise on videography and create high quality videos that will promote the awareness of your brand. Get in touch today to discuss bespoke video content for your brand.
The process of creating high quality video content includes:
Audience research
Video platform research
Creating a storyline or narrative
Scripting and embedding SEO practises within the script
Videography or animation
Editing
Voice Overs
Video promotion
Performance reporting
The power of video should not be underestimated,  as it's currently the most popular form of digesting content online.  With the improvement of technology and user friendly editing, business owners can learn how to make engaging video content themselves. It may seem daunting to start creating videos for your business, but it is a skill that will benefit your business in the long-term
Voice Content for Voice Search
Voice search marketing is a relatively new, but also increasingly dominant avenue of digital marketing. It's the process of ensuring your brand's content is curated for responding to voice queries via smartphone assistants, Amazon Alexa or Google Home devices.
The increase in usage of these voice activated AI devices, has meant that Google and Alexa have both set up voice marketing services for businesses. Stay ahead of the curve by ensuring that your business is represented in the ongoing tech revolution and establish a presence in the world of voice search marketing. You can learn more by reading our article on tips for voice content marketing.
At ProfileTree, our experts can help your brand stay up to date with innovative digital content strategies, we offer each and every one of our clients a totally bespoke voice search marketing service. Get in touch today to see what we can do for your business.
Copywriting and Blogging
Copywriting includes all of the written content published by your business, this could be your business' website content, blog posts or even how-to-instructions. Whatever the written content is, it must be relevant, helpful and engaging for your target audience.
Your business' website content should provide answers to audience queries and avoid jargon. Website content should embed SEO processes, be easily navigated and present information that is easily digested. This format of website content also allows businesses to showcase their brand and the services/products they provide.
Blogs differ in that they offer businesses a chance to voice their expertise and opinion on topics pertaining to them, e.g.) a skincare specialist writing a blog on skincare routines. They are more personable and offer the opportunity to inject some personality into your brand, whilst also still taking advantage of SEO practises. Blog posts can also be disseminated across a number of platforms including Reddit, WordPress, your business' website, or online magazines, to name a few.
Watch our informative video that explains the difference between a blog and blogger.
What Is A Blog? What Is a Blogger?
Content that audiences find useful, will elevate your brand as a credible source for information concerning your business' industry. Content marketing increases traffic to your business' website/page and in turn increases sales or your product/service. Read our blog on how content marketing can be used for sales enablement.
Interactive Content
Interactive content encourages the active engagement of your target audience by prompting them to take a certain action, whether it be liking, retweeting, voting or sharing. In a highly saturated space of digital content, interactive formats can help your brand stand out and offer a competitive edge for increasing engagement.
At ProfileTree, we advise that the type of interactive content marketing you produce should depend totally on the nature of your business and the target audience. Various demographics react differently to interactive content, doing your market research thoroughly should allow you to refine what would best appeal to your ideal customers or clients.
Examples of interactive content includes:
360 degree video style tours
Interactive quizzes
Competitions or prize draws
Artificial intelligence Chatbots
Polls and surveys
User generated content – where audiences partake in creating content that your brand disseminates – e.g.) a clothing company posting a picture of a customer wearing their merchandise.
Find out more about interactive content marketing on our blog piece.
Infographics
Infographics are visually pleasing types of content that you can create to convey information easily and attractively to audiences. They are particularly useful for explaining complex processes that audiences may not be familiar with.
They are also easily shareable, offer quick information, and may stand out amongst written content that can appear overwhelming or too lengthy. If you think your business would benefit from creating infographics that explain your business and expertise, get in touch with your ProfileTree today.
Podcasts
The podcast industry is experiencing exponential growth and 2022 is said to be the biggest year for growth yet. Podcasts involve recorded lengthy discussions and in depth conversations, they allow for audiences to gain a deeper understanding about a topic. They are usually conducted in informal environments, as reading from a script would only take away the conversational aspect that audiences find so appealing.
Whilst there isn't a limit on how many people can be involved in a podcast, they tend to work better with only 2-4 people conversing. Podcasts have become increasingly popular and subsequently increasingly competitive, they also require a lot of time, planning and effort and usually only work for a select few industries.
Podcasts are certainly a content strategy to be considered. They attempt to claim space in the realm of auditory digital marketing and if successful and well received by audiences, they can provide longer engagement and dedicated brand loyalty.
What will a content creation company do for me?
A content creation company should provide your business with the skills, personnel and industry expertise for creating quality content. As Northern Ireland's leading content creating company, we at ProfileTree take pride in helping businesses throughout the whole process of creating content and performing in the online market. We will help your business in the following ways:
Advise on content that will offer the best return on investment.
Plan content in line with your budget and business goals.
Create bespoke content for your brand and highlight the USP.
Provide a team of highly skilled professionals to create and edit content.
Analyse algorithms for the most suitable content for your brand
Embed SEO practises within the content
Provide examples on what types of content your business should be aiming to create.
Advise on how content can be promoted and marketed.
Provide a content creation training course, allowing business to skip the trial and error phase of creating content.
Technical expertise for embedding and sharing content.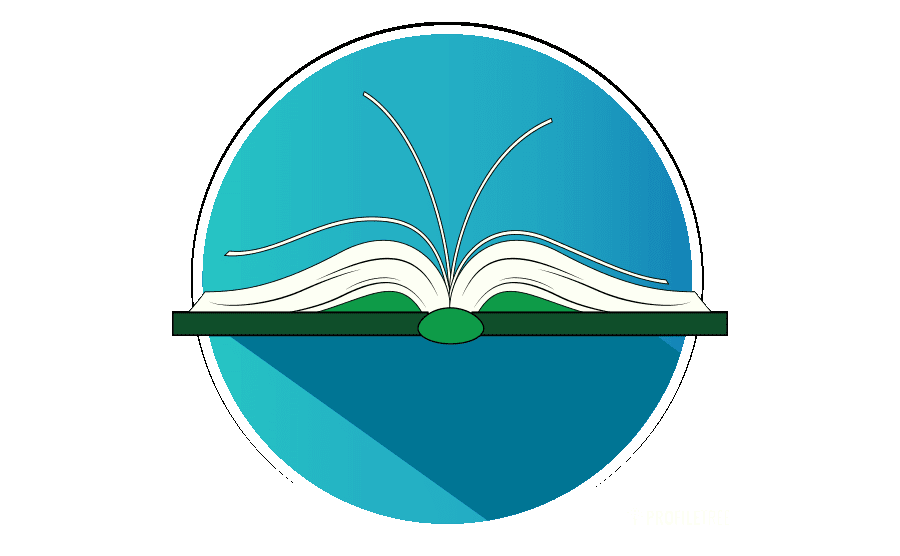 Content creation courses
At ProfileTree, we provide content marketing courses and training, where business owners can learn the skills they need in order to implement effective content marketing strategies. We are passionate about helping business owners carve out and maintaining their own presence in the digital marketing environment.
With the content marketing training you can learn how to create financial content, b2b content, local content, professional services, and more. We can take your team through how to create content for your company products or services. We can also show you have to create effective keyword lists as well as how to implement SEO within your content marketing strategy. You will understand how content marketing is such a critical part of any digital marketing strategy.
Content creation can be the perfect solution for any business that is seeking to generate new leads and sales passively from their website or social media. All types of content can be effective and the right type of content on the right platform will deliver results time and time again.
If you are considering video creation, animation, written content, podcasts, design assets, ebooks, webinars, case studies or blog posts – consider a content agency. Get in touch today to see how we can help you get started on creating amazing content!
Digital News & Insights
Our Digital Agency Blog with expert tips and how-to guides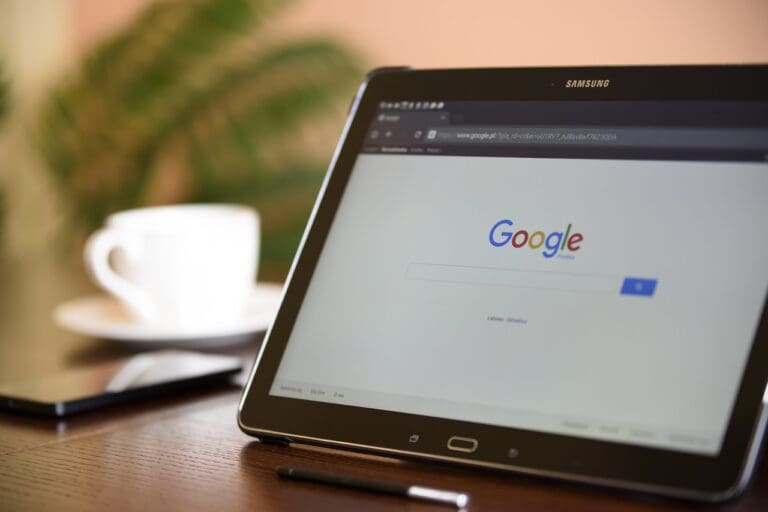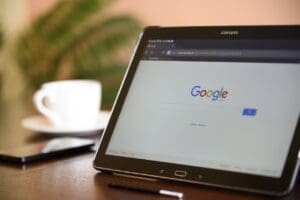 Free GA4 Training: Getting to Grips With Google Analytics 4
ProfileTree has recently held a successful LinkedIn webinar on GA4 training. Many local businesses were in attendance in order to receive free guidance and support for making this necessary migration to Google Analytics 4, in July 2023.
Read Article