Social Media Marketing
The digital marketplace is largely dominated by world of social media, opening new opportunities to build an audience through great content marketing campaigns. We can show you how.

Website Hosting & Website Management with ProfileTree
Social Media Marketing that Works
When it comes to establishing a presence in the world of social media, setting up and maintaining a page is only the first step. Engaging with your target audience requires skill, perseverance and insight into what type of content makes the world of social tick. Our social media experts are on-hand to handle your social media platforms, driving increased engagement and sales to your business.
Social media is a complex web of networks connected by millions of channels and daily users. Navigating your business through this world whilst championing your brand's unique message can be a challenge. However, brands who create a path to their customers using high quality content can enjoy boosted prominence with the internet's leading search engines. An extensive social media marketing strategy can identify when and where your target audiences discuss business, giving your brand's message the prominence it deserves.
Social media campaigns often form some of the most engaging elements of a content marketing strategy. Whilst some brands may connect with their audiences using clear and informative text, others may engage with infographics, a blog post, images or even video. Our team of social media experts can swiftly identify the audience you should be engaging with on the platforms they prefer. Once we establish your social presence we offer social media management, scheduling regular posts in response to trending themes and social analytics.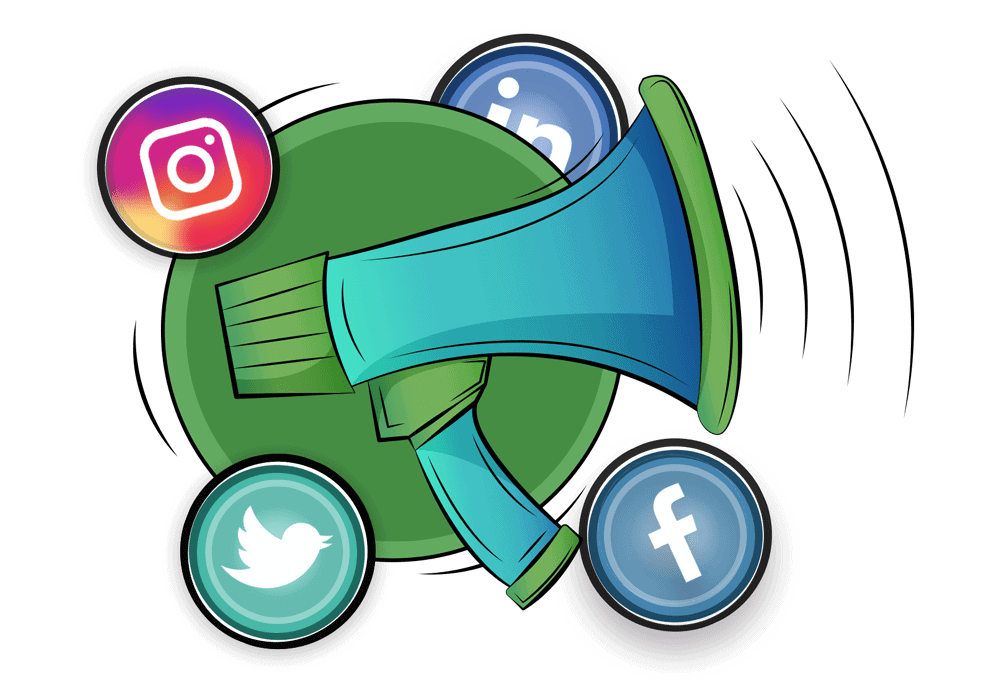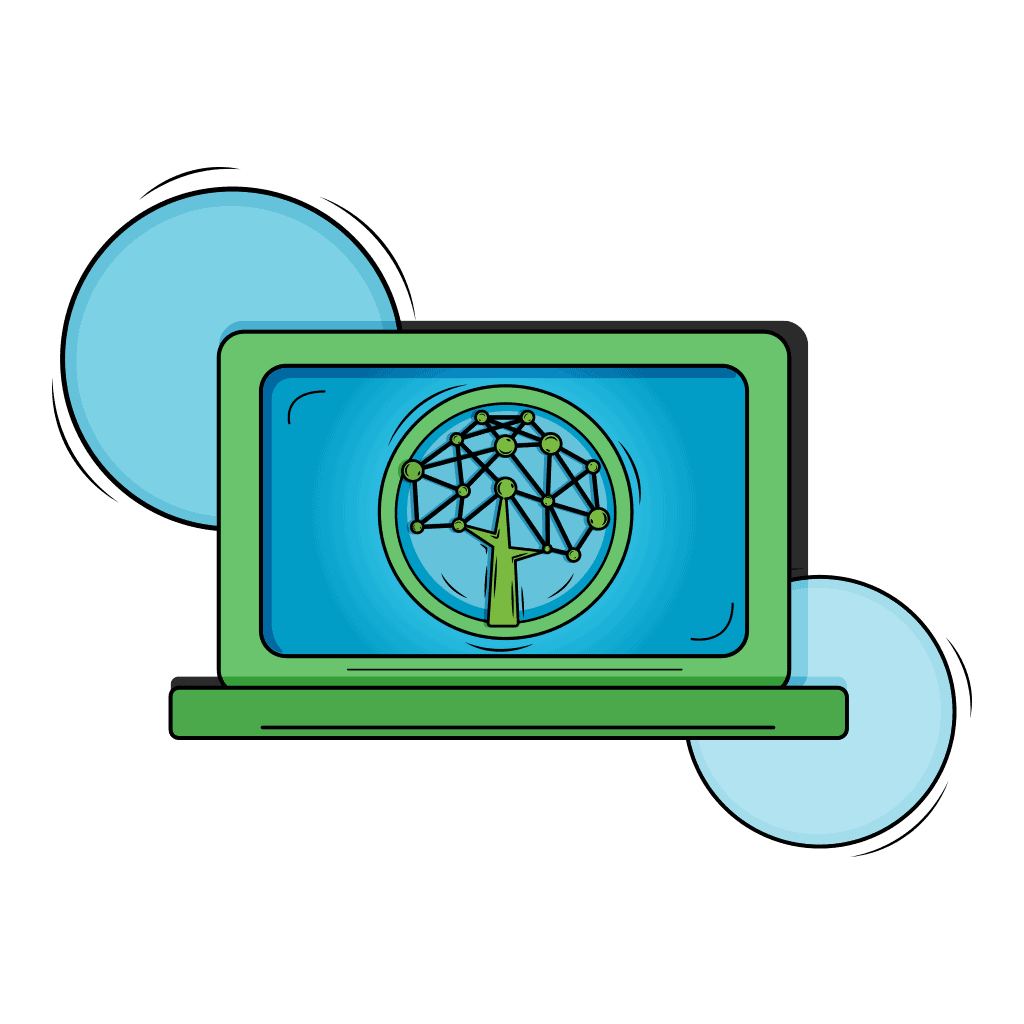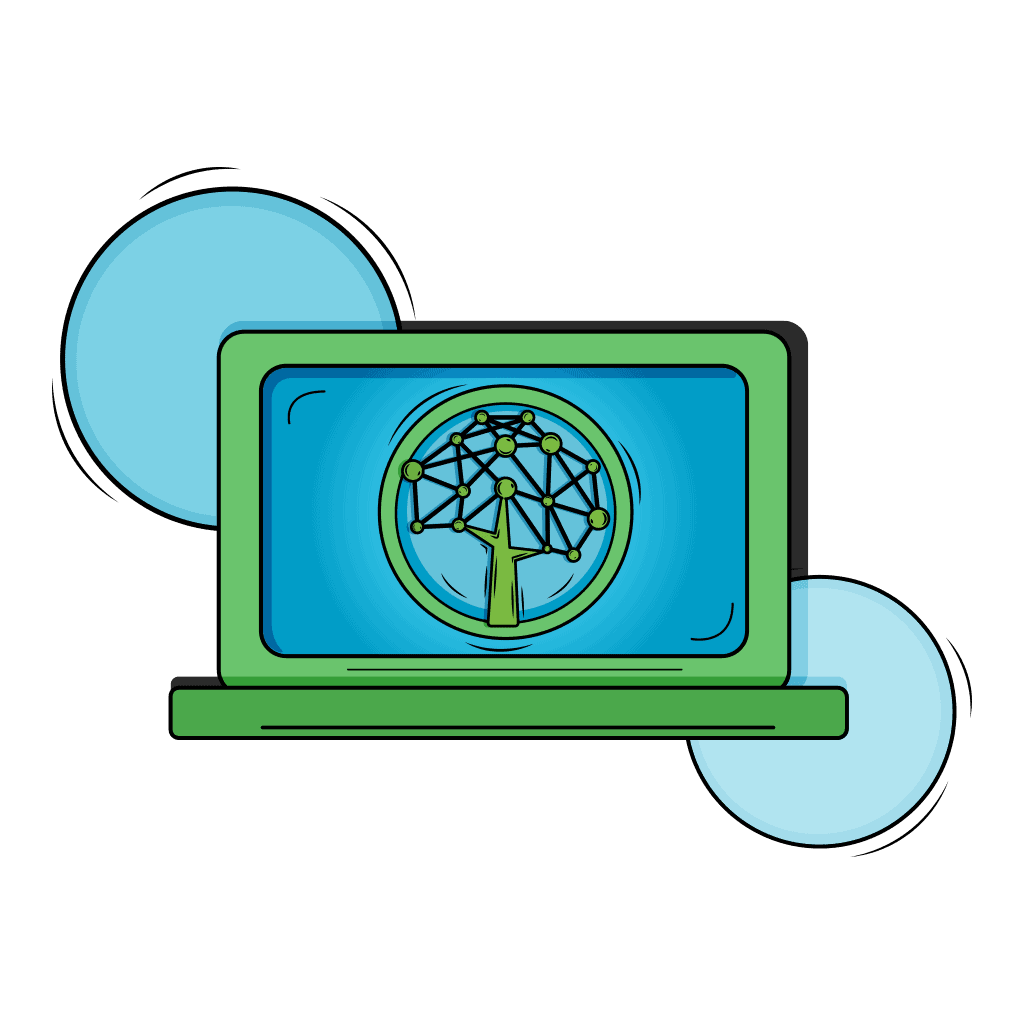 Why Make ProfileTree Your Chosen Content Marketing Agency?
Social media has transformed our understanding of traditional marketing. Research shows that increasing numbers of consumers form their buying decisions based upon social media advertising. Indeed, whether that comes as a single post or a sponsored Facebook ad, a well-produced ad in the right social channel can catapult your business from an up-and-coming brand to a household name. Regardless of your sector of industry, a social media marketing plan is essential.
Ensuring that your business gets the social prominence it deserves requires a multifaceted and pre-planned approach. A common mistake for online businesses is to sell too early, too often. ProfileTree can assist small businesses in unleashing the potential of social media selling, opening up a network of profitable relationships with real buyers. Making sure that your social media 'shop window' functions to the best of its ability is crucial, and our social media experts can help your brand chart maximise its marketing efforts.
When it comes to succeeding in the digital world, it pays to be social. For improved brand awareness, increased conversions and stronger online influence, choose ProfileTree.
Our social media services
While your competitors are simply 'doing' social media, your business could be wowing customers with content that truly engages and creates lasting relationships. By unlocking the power of your audience being able to see – and react – the right message on the right channel, the reward of customer loyalty and even creating brand ambassadors awaits. We'll show you how
Reacting to the right audience for each channel, making sure your messaging is on-brand and and creating a connected path through your online presence for your potential buyers is the goal of a special, customised social media strategy for your business. The reward? Conversions, trusting customers and much more.
While others are talking AT their customers, you can be talking WITH your potential buyer by using engaging, channel and audience-appropriate content made to create genuine interactions. We'll help bring your social channels to life for your customers.
We'll show you which social media platforms will suit you or your business better, with a range of techniques that will grow your social channels. There're many social media/social networking sites out there, its just using the right site to share your content, that can prove tricky.
The ever-changing world of social advertising needs a specialist approach to make sure the very latest expertise is used to win results for your business. ProfileTree can help take your social ads activity to new levels with tried and tested working knowledge.
A common social media mistake? Trying to sell too often, too soon. We'll help you with the right way to sell for your business, at the right time and for the right audience. Unleashing the potential of a customer journey on social media means a network of real relationships with real buyers.
Video advertising
The first televised advert was broadcasted in 1941, by watch company Bulova. For over 80 years, video has remained a popular method for delivering adverts. Only now it's broadcasted on platforms like YouTube and Facebook in addition to television. Moreso you're hoping that audiences aren't waiting for the 5 seconds countdown on Youtube so they can skip your ad, you want audiences engaged and willing to hear the rest of your message.
Video adverts are a great way of telling a story and promoting your product/service at the same time. They offer an opportunity to communicate brand identity and tone, whilst informing viewers of a specific message.
Creating video adverts also requires a host of skills including editing, narration, videography etc. It's often time consuming and expensive for businesses to hire out companies or freelancers for each of these phases.
Hiring a digital marketing agency can help cut costs and ensure fluidity from the creation and recording stage, right through to the editing and promotion phase. In 10 seconds, a video advert can tell audiences everything you want them to know about your brand, it's an engaging form of content and a worthwhile investment.
At ProfileTree, we offer a full range of digital advertising services to assist you in the whole process. Get in touch today to see how we can help.
Animation
Animated videos are becoming an increasingly popular method for digital advertising. It used to be that only major and established corporations could afford animated videos, but it has become a more accessible video method for small and start-up businesses.
Animation is great because you can:
Create a company character who embodies your brands values
Simplify complex processes
Engage audiences
Provide a sense of nostalgia
Enhance user experience
Personalise the brand
For more information on the different types of animation used in advertising, check out this article!
Social know-how delivered to create results
Social media is too powerful an opportunity to waste with casual, scattered posts and pushy sales techniques. And just as wasteful are social channels where customers have no way go on a journey with your brand before converting. That's why we help businesses create social media channels designed to wow, and engage with, potential buyers.
We also help with a factor businesses often miss in their social planning: reacting to the latest algorithm changes, making best use of the latest forms of social advertising and unlocking the potential of newer types of content such as live broadcast, drone footage and more.
Most of all, we'll make sure your social media activity fits in with your brand, your marketing strategy and your business goals. We'll look at where traffic is driven, how potential buyers can convert and how your audience can continue their conversation with your business.
Our goals? Making sure your social media 'shop window' works, that it connects with your brand's online world, that potential buyers can find their way further and further into customer loyalty and that you stay one step ahead of online changes.
We'll turn social media knowledge into results for your brand – get in touch to find out how
More than half of the world's population now use some form of social media and users are increasingly turning to these platforms for their information, entertainment and social connection. This change in technology and social habits has unleashed a new wave of marketing, targeting consumers in a more narrow and precise way.
The social media market is just too big to ignore for a complete marketing strategy, it can be the difference between successful and failure for a brand. From TikTok to Facebook, your audience is lurking somewhere, you just have to provide engaging content to lure them in.
Social Media Statistics – Digital Marketing Strategies
Getting to grips with social media marketing can be a complex process and often businesses are spending money on marketing methods that offer little investment on return. At ProfileTree, we are experts in creating strong social media marketing strategies. We can advise you on the channels best suited for your brand and create content that will compete in the ever-refreshing news feed.
We'll answer some of your questions about social media marketing and explain why it should be embedded in your overall marketing strategy.
What is social media marketing?
Social media marketing is a method of using social media platforms like Facebook, Twitter, Instagram etc, to promote a product or service. Social media sites use algorithms in order to deliver content to audiences, a social media marketing strategy attempts to understand those algorithms and deliver content that appeals to audiences. This method utilises both paid advertising and organic content methods in order to increase the reach and awareness of a brand.
Social media marketing is a tactic used to engage with audiences on a platform convenient to them, it needs to be expertly planned with set goals and a clear content calendar in place. Social media is a social networking platform so your strategy should lean towards creating content that's easily digestible and engaging. Content can include anything from paid adverts, blogs or podcasts – what matters most is that it is useful for your audience and highlights your campaign goals simultaneously. Supermarkets are clever in executing this strategy, they post videos of seasonal recipes on online platforms and show the ingredients (that they conveniently sell) needed. Social media has the power to inspire potential customers/clients to use your product or service.
There is also an expectation for businesses to have established social media accounts in order to update and inform their customers. A lack of an established account can have a detrimental effect on a brand's reputation and risks losing out on potential audience reach. Social media is a two-way channel between your brand and audience and you should also manage communication regularly. Read this guide on managing social media accounts for small businesses.
On average, users tend to spend around 2.5 hours a day on social media, the challenge for businesses now is standing out amongst that perpetual newsfeed. Social media marketers are taking advantage of social media platforms and publishing engaging and attractive content. A tailored social media marketing strategy will target your audience's needs and
contribute to a successful campaign.
Social media marketing is really a necessity in the online marketing world. At ProfileTree, we can help your business carve out a social media presence and engage with consumers in new and exciting ways.
Get in touch today to see how we can help.
What is social media data?
Social media provides some of the most detailed data about your audiences. It's incredibly useful as you can find ways to appeal to your target audience and discover new audiences that are engaging with your content.
Some of the demographic information that social media sites provide include:
Age
Gender
Location (by city/country)
Job status
Education history
Likes and interests
Relationship status
User activity
User device
Knowing this information is key to creating content or ads that will appeal to your target audience. e.g.) A local jewellers – their audience data shows a good percentage are in relationships, so it may be logical to create content that showcases jewellery for females, shortly before Valentine's Day approaches. This is utilising audience data in order to provide useful information about your business.
Social media sites also harvest data about your brand's social media performance, e.g.) Facebook Insights. You need to collect performance data before implementing your social media marketing strategy, in order to have a benchmark to measure the campaign against.
Some of the performance indicators include:
Impressions (paid, organic, viral)
Growth metrics
Profile visits
Likes / followers
Post views
User reactions – thumbs up, likes, heart, etc.
Locations of reactions (from your page or newsfeed)
Post reach
Shares / retweets
Check-ins
Responsiveness
Engagement
Actions on page
Messages sent
These are good performance indicators to keep track of, particularly when you release new content, they indicate how audiences are responding to it. Measuring this data should be done so regularly in order to keep up to date with your social media performance.
What are the benefits of social media marketing?
The benefits of social media marketing can be great for expanding your business, raising the awareness of your brand and promoting certain products/services. Social media marketing can also be incorporated into campaigns of all sizes and budgets, read this article on the benefits of social media marketing for small business.
Some other the benefits of social media marketing include:
Access to detailed data about your audience's demographics.
Access to detailed data regarding your social media performance.
Gaining a competitive edge in the online market.
Develop a community and loyal customer base.
Positioning brand as expertise within its industry.
Interact with customers/clients on a two-way platform.
Gain reviews and increase credibility.
Showcase how your business handles conflict resolution.
Carve out a social media presence.
Promote specific products/services.
Increase sales.
Social media also allows for businesses to inject some personality into their brand, read these 6 tips on how you can achieve this in your social media marketing strategy.
This marketing method provides businesses with the opportunity to gain a strong following and compete in the online marketplace. Unlike traditional marketing methods, social media methods allow small businesses to have the same opportunity to engage with their customers as large businesses do.
When deciding to invest in advertising online, you will need to consider what media platforms you will use. Each social network has different benefits, user base and different types of media content and an advertising strategy is needed for each. Which platform is best for your business marketing needs?
Will an investment in Facebook advertising, Instagram, Twitter, LinkedIn, TikTok, Pinterest or YouTube be better for your needs? Cost will also be a key factor when developing the media strategy. Hence a social media agency can help advise and deliver your strategy.
What does cost-per-click (CPC) mean?
CPC is paid for advertising. It's when you pay a search engine or social media platform for every time a user clicks on your digital advert. You can set a maximum CPC – a cap on the amount you're willing to pay for each click.
Many online platforms offer this service, Google, Facebook, Instagram, meaning you will have to pay for each platform separately, which can increase costs. This method is usually only implemented periodically as part of a campaign, as opposed to being a long-term digital marketing method.
Which types of content should I use for social media marketing?
Whether you're going to cultivate organic traffic or pay for adverts on social media, you still need content to post. Although, the type of content posted can determine the reach and influence of your marketing campaign. Content should be useful to audiences, as it's not enough to just tell your audience about your product/service – you have to deliver value to audiences and provide content that's worth engaging in .
It's also important to consider which type of content will work best for different social media platforms, e.g.) you wouldn't post a written blog onto your Youtube channel, where video ranks as the most dominant form of content in demand.
Good social media marketing strategies incorporate a range of content on a variety of platforms in order to maximise the impact of the campaign. Content can include anything from podcasts to videos, or blog posts to images, what's most important is that it is scheduled accordingly and in line with your overall social media marketing strategy.
What is interactive content?
Social media has allowed for interactive content to be promoted by businesses. It encourages active engagement of your target audience by prompting them to take certain actions, whether it be liking, retweeting, voting or sharing.
In a highly saturated space of digital content, interactive formats can help your brand stand out and offer a competitive edge for increasing engagement.
At ProfileTree, we advise that the type of interactive content marketing you produce should depend totally on the nature of your business and the target audience. Various demographics react differently to interactive content, doing your market research thoroughly should allow you to refine what would best appeal to your ideal customers or clients.
Examples of interactive content includes:
– 360 degree video style tours
– Interactive quizzes – e.g.) ask me a question
– Competitions or prize draws
– Artificial intelligence Chatbots
– Going live
– Polls and surveys
– User generated content – where audiences partake in creating content that your brand disseminates – e.g.) a clothing company posting a picture of a customer wearing their merchandise.
Find out more about interactive content marketing on our blog piece.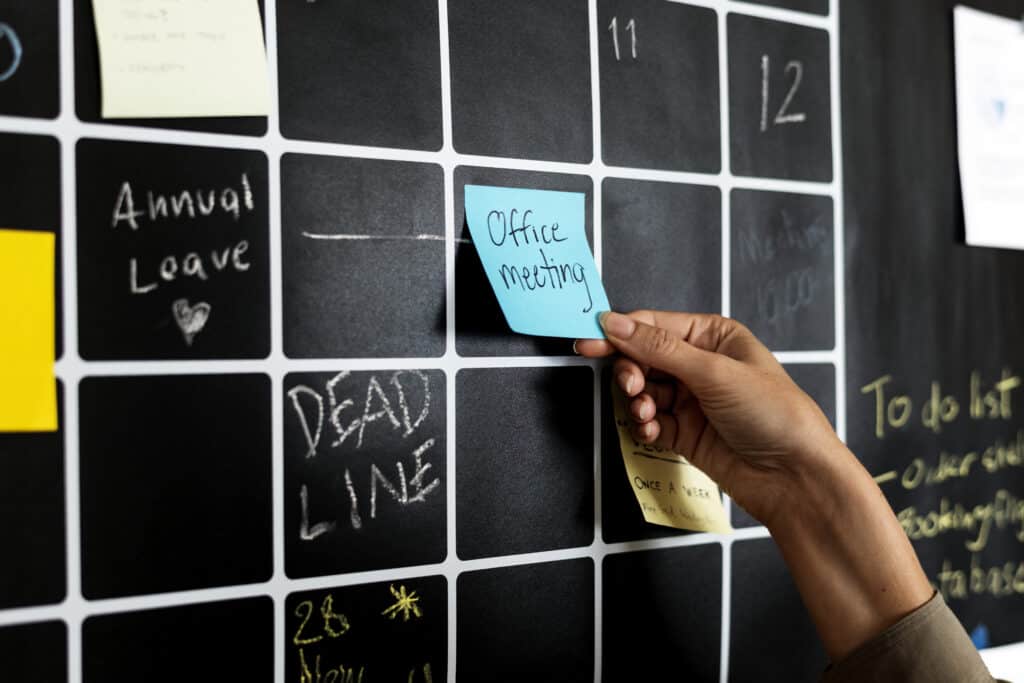 What is a content calendar?
The schedule of publishing content should be carefully considered, a social media campaign should create a buzz around campaign goals and spread awareness of the brand. Releasing too much content at one time loses impact and likewise, releasing content too far apart, risks losing momentum of the campaign.
A content calendar will schedule posts (paid for and organic) and keep everything on track for your social media campaign. It allows you to identify opportunities for maximum impact or highlight potential occasions where content may be unsuitable or inappropriate. A content calendar is a vital tool in a social media campaign, otherwise it becomes too difficult to track campaign success and get lost in what has or hasn't been posted.
How does an influencer help my social media marketing strategy?
If you're going to deliver a social media marketing strategy then collaborating with a social media influencer is a great idea! They can help raise your profile, lend credibility and increase brand awareness.
What is Influencer Marketing? | Influencer Marketing | Social Media | Social Media Marketing
Infleuncers should align with your brand in some way, maybe they are similar to your target audience, or maybe they align with your brand – e.g.) they are a fitness influencer and you make high protein desserts. Think carefully about selecting an influencer to work with, as they are essentially a representative for your brand.
Some major celebrity influencers get paid 100s of thousands of dollars for lending their name to products on social media, e.g.) Kylie Jenner gets paid half a million dollars for an Instagram post with a promoted product.
Although influencers are not a social media marketing method only available to multi-million dollar companies, local influencers can have a great impact also, the important thing is that they appeal to a similar audience and they are able to promote your product/service in an engaging way. Read this article about the difference in micro / macro influencers.
Social media marketing agency
At ProfileTree, we are proud to support businesses in developing their social media channels, and enhancing their marketing skill set. We provide social media marketing courses so you can skip the trial and error phase and learn what works best for your social media marketing strategy.
Get in touch today to discuss social media marketing courses at ProfileTree.
A Social Media Marketing Agency You Can Trust
When it comes to establishing a presence in the world of social media, setting up and maintaining a page is only the first step. Engaging with your target audience requires skill, perseverance and insight into what type of content makes the world of social media tick. Our social media experts are on-hand to handle your social media platforms, drive engagement and increase sales to your business.
At ProfileTree we can assist small businesses in unleashing the potential of social media selling, opening up a network of profitable relationships with real buyers and making sure that your social media 'shop window' functions to the best of its ability.
ProfileTree is a digital marketing company based in Belfast. We have expanded our marketing services all over the U.K. and Ireland and now also into the international market – helping to support international businesses based in Spain and China.
We take pride in helping businesses operate and compete online. If you would like to know how ProfileTree can help your business, get in touch today.