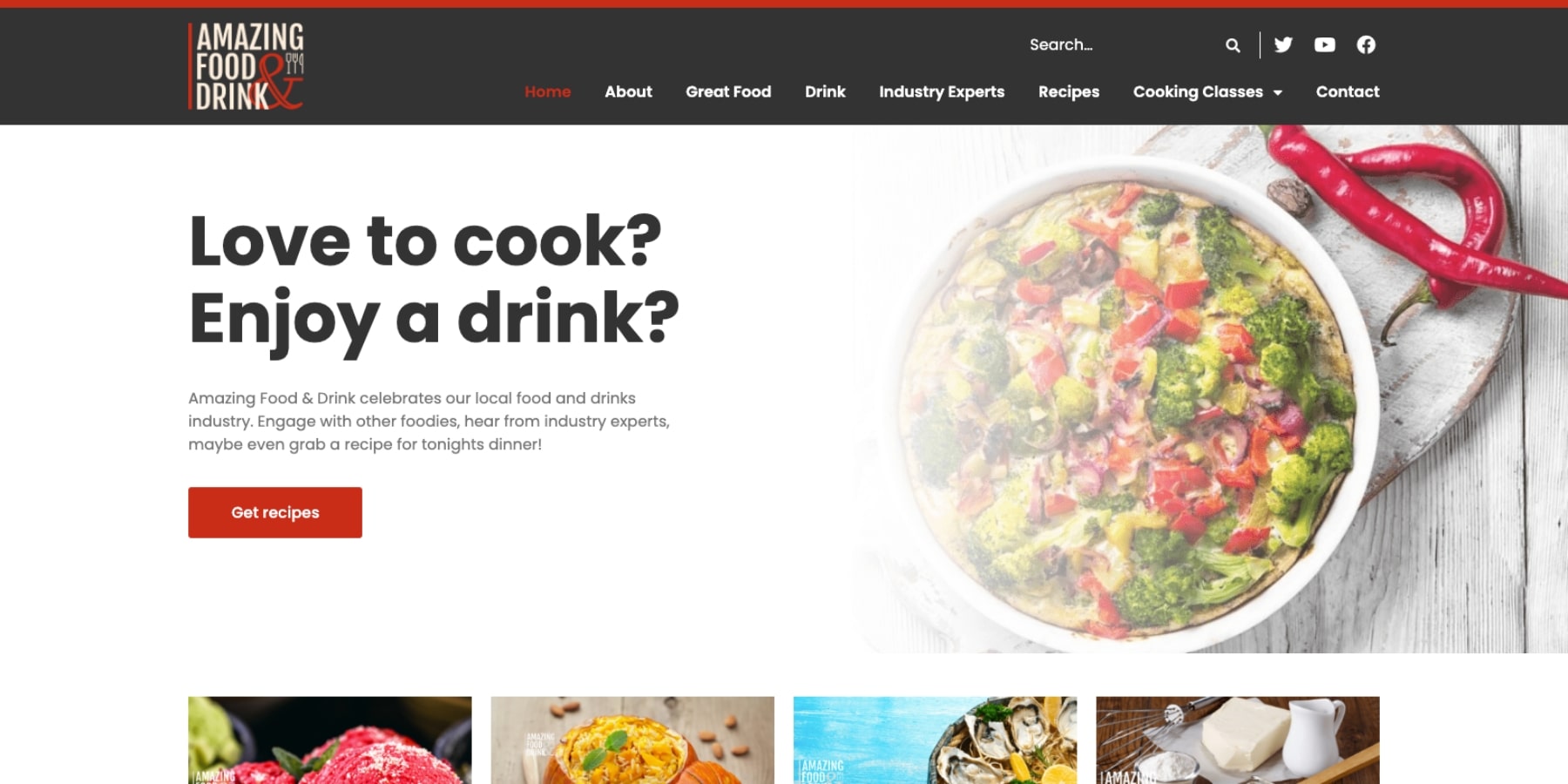 How does it work?
Amazing Food and Drink are invited into the business's premises, where all of the magic happens. From here the food or drink creator will explain their special process, the inspiration behind their product and how they have curated a unique approach that makes them stand out from the competition.
But we can't film all of their secrets – only what they are comfortable sharing.
Why does it work?
The type of content that Amazing Food and Drink produces isn't just about selling a product, it's about telling a story.
Increasingly audiences are more and more interested in the story behind the product. They want to know about the initial inspiration, the struggles the business overcame and how they have ended up where they are.
This type of content allows a business to connect with audiences in an authentic way. They feel as though they are working alongside the business in the production process and when they finally get to taste the finished product, they too relish in the fruits of their labour.
What will audiences find?
There is a wide variety of food and drink-related content on the channel. Visitors can find cooking tutorials from leading head chefs to perfect their own recipes at home or they can discover the production process of local artisan food and drink.
Some of the most popular videos depict the day-to-day operations of Carlingford Oysters, Hinch Distillery and Stock Kitchen and Bar, with more and more local businesses being added to the channel every day.
It's like a 'how it's made' channel only better, more authentic and for Ireland-based businesses.
Who is the target audience?
The target audience for the Amazing Food and Drink channel is primarily foodies, but it also extends to;
Other business owners who may want to showcase their products.
The wider community who wants to know more about available local produce.
Visiting tourists who may want to experience an authentic taste of Irish-made food and drink.
Amazing Food and Drink positions local businesses in front of potential customers who are invested in their story, this will help build loyal custom and develop a rapport that ordinary advertising just isn't capable of.
It's been a success!
690,000 views on Youtube.
Only 90 videos have generated this much traffic.
A growing channel that continues to attract more local businesses.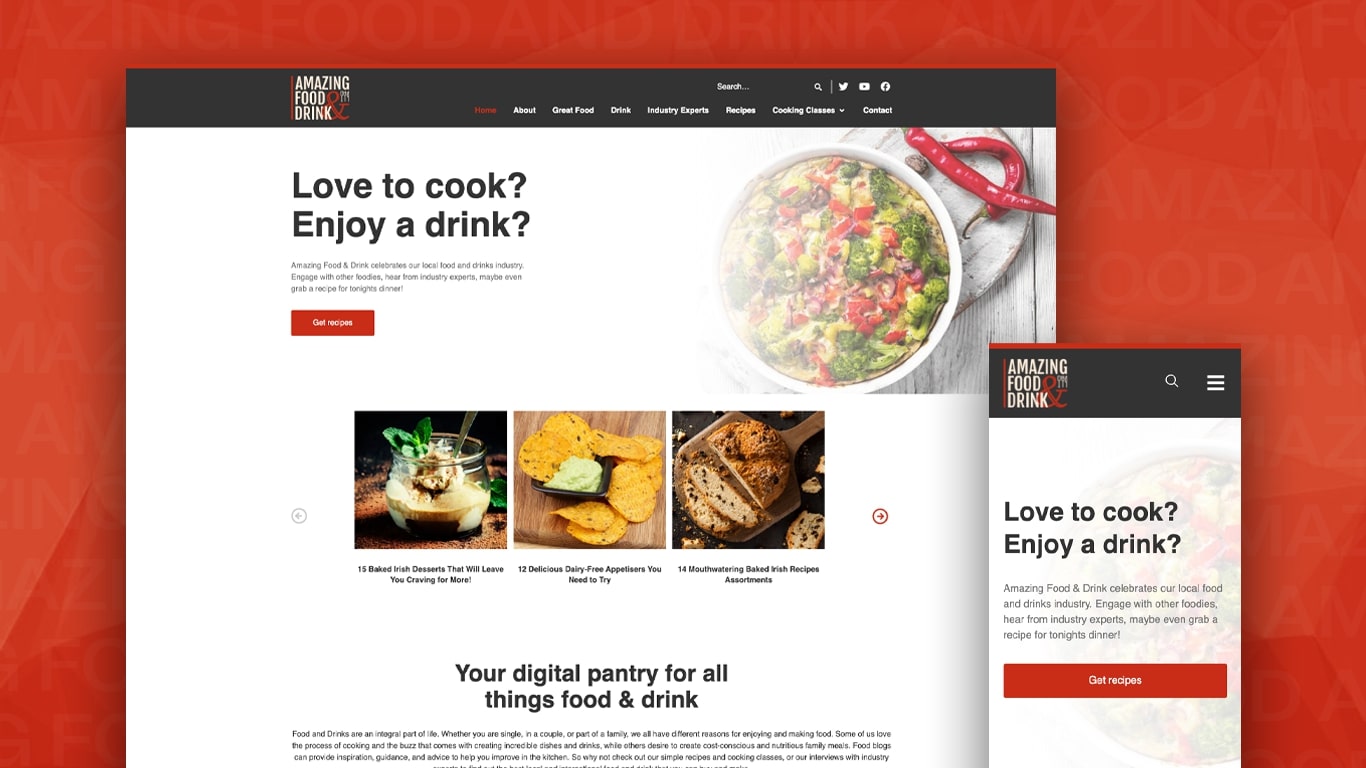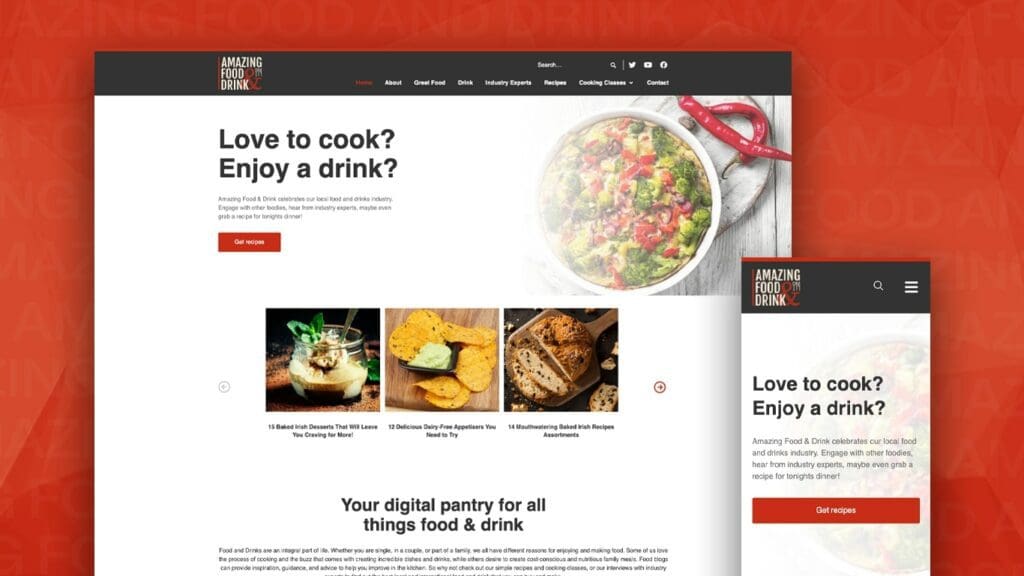 Future Goals
The future for Amazing Food and Drink is set to be a promising one. It has gone from strength to strength and continues to develop a strong community of food and drink enthusiasts.
Within the next few years, Amazing Food and Drink aims to attract millions of views and thousands of subscribers, carving out a niche for being the go-to channel to explore local artisan food and drink in Ireland.
Beyond that, Amazing Food and Drink is keen to travel to wider parts of the U.K. and Ireland, discovering more artisan producers and exploring the fascinating stories behind them.
However, one thing will always remain the same and that is to bring the audience on a journey, engaging with them and developing a connection between brand and customer.
We believe that this is what makes our content so unique as it creates authentic value.
As we said at the beginning, we're about telling stories, not just selling products.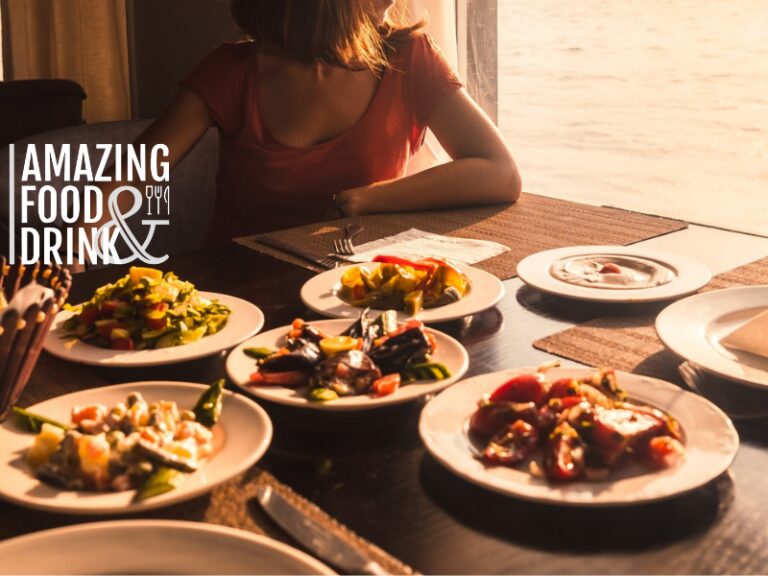 Want to join the channel?
If your business is part of the local food and drink scene, we invite you to join us on this incredible journey.
Our team of industry-leading videographers can partner with you to share in their expertise for shared success. This synergy relationship will elevate your business's digital presence and provide audiences with an insight into what makes your products so unique.
Why was Amazing Food and Drink created?
ProfileTree is the parent company of Amazing Food and Drink. The channel was initially set up to showcase what our team of amazing videographers are capable of, since then it has taken on an entity of its own.
The videography team have created videos for marketing clients that have brought in millions of views, picking up many industry awards along the way for their unique approach. This channel will showcase the very best of the food and drink industry, will you be next to join?