What is a website audit? Put simply: a complete analysis of all the factors that determine your site's position in search engines. And since rank means traffic means leads, a website audit is tool you can't afford to ignore.
Let's take a closer look!…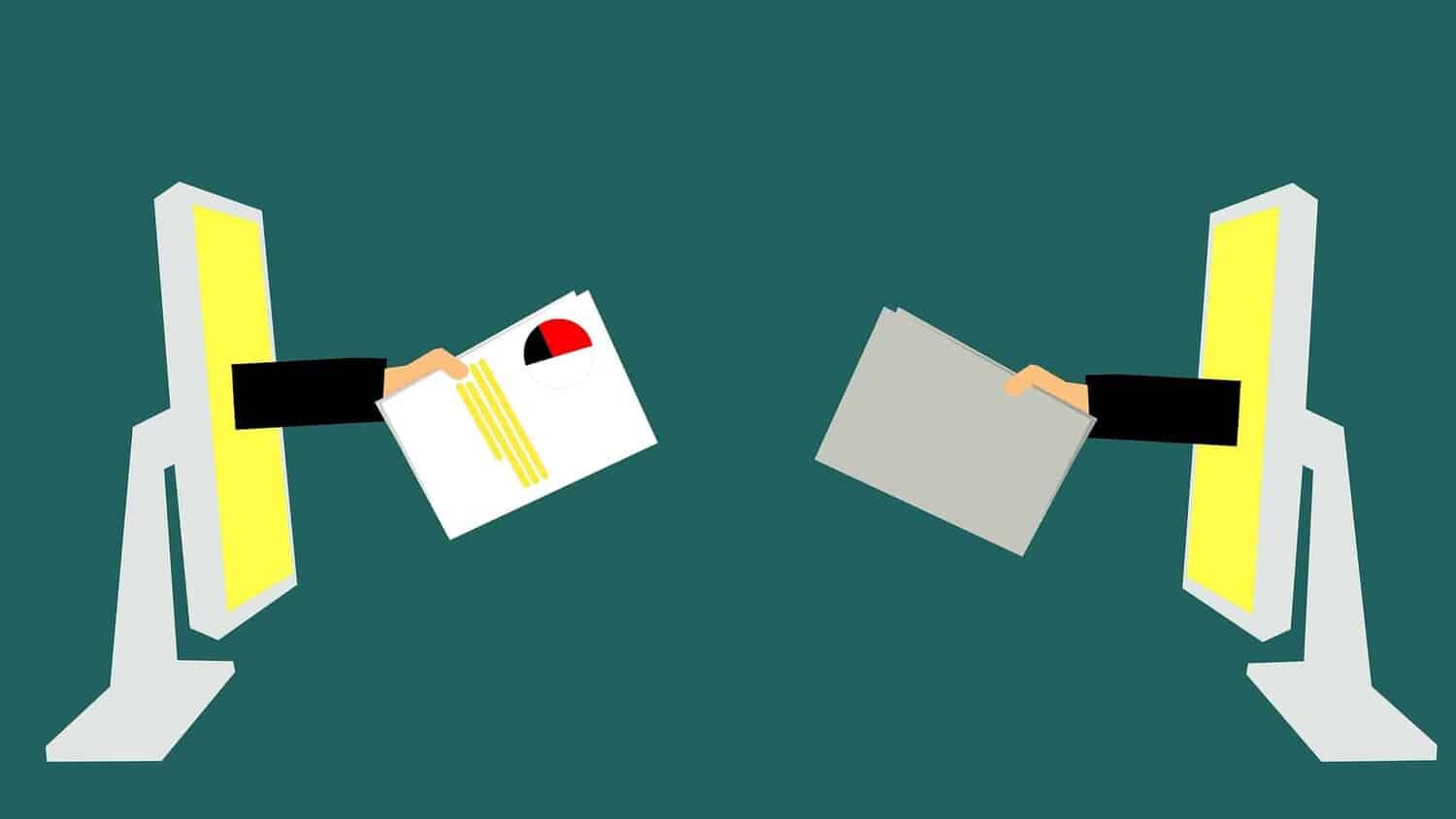 A Common Mistake
You'll often hear how important it is to have a website for your business. In fact, this is pretty much a given for almost every organisation.
But just as important often overlooked? Making sure potential customers can see your content in search engines to produce traffic to your business.
Often, people will go through the process of web development then attempting to market the results on social media.
Instead, a site audit should be carried out between these steps as doing so helps address any issues Google could use as a reason to rank your site lower.
The audit will include examination of:
•    Indexed pages: Google finds web pages through unique URLs, links and XML sitemaps provided to the search engine's Webmaster Tools. 
The search engine develops a rating system where the most visited pages appear first; this is what is called indexing.
A high index website equates to high traffic and is valued by users and marketers alike!

•    Page errors: Web page errors are annoying notifications that tell the user that a site they sort to view has a malfunction and cannot be accessed.
Website errors are known to reduce the ranking of your website and this makes it hard for visibility and ranking. Subsequently, a site with errors will always be ranked lower.
Using website auditing software such as Optial SmartStart will to identify website errors swiftly; additionally, it prepares a list of responsibilities for website developers, content writers, as well as web designers ought to prevent in avoiding technical issues.

•    Site speed: As shown by the latest Google data, on average a webpage on a website should have a loading time ranging from one to ten seconds. A website with a fast loading speed from one page to the next is guaranteed to have high visitors.
It is, therefore, the responsibility of the website administrator to develop a process that reduces time lags thus increasing traffic.

•    Optimised, updated content: A website that is constantly updated will feature more relevant keywords thus increasing traffic; conversely, sites that go through long cycles before updating generate less traffic. 
•    Metadata: In order for users to authenticate your online material, there is a need to link sites to other relevant and credible sources. A webpage that is constantly linked to high profile sites gains a higher rating.

It should also be noted that a website audit is not a one-step process but progressive approach, entailing a variety of audit practices that allow a holistic analysis of a website.
What Does a Website Audit Include?
A standard website audit example will consist of a number of areas of review:
Site Health Audit
Is your website too complicated for users to find the information they require? Has it been structured with the best possible design to attract the desired traffic?
Sometimes individuals who own websites become too involved in the aesthetics of display and overlook the usability. A site health audit helps owners to see how the user can find the information they need as easily as possible (and will, therefore, be more likely to convert into a sale).
Website Security Audit
A security audit is vital as it assures users that their information is in safe hands by identifying vulnerabilities that may lead to security breaches.
Most websites require users to register as members, a process that entails the provision of personal details. It is important to guarantee users that their email or social media accounts will not be compromised.
Social Media Presence Audit
Good social media presence increases online visibility and is vital in providing websites with user engagement.
An active social media presence is – therefore – very important to website traffic.
Conversion Rate Optimisation Audit
Conversion rate optimisation reviews examine the manner in which conversions occur and at times where they cease to exist.
This part of the audit offers insights on how increase leads by converting web traffic by informing administrators of new strategic landing pages.
The internet is a highly competitive stage and has seen competitors adopt SEO tactics that would discredit other websites. A negative SEO return includes specific instructions allowing you to identify, as well as solve, any negative tactics used against your page.  
Competitor Website Audit
The internet is perpetual and new strategies that improve websites and the best way to adapt to these new strategies is by conducting a Competitor Website Audit.
These audits allow you to discover new insights and opportunities that can be used within your own website strategies thus increasing traffic.  
Penalty and Recovery Audit
Penalties negatively affect a website's ranking; subsequently identifying these risks of penalties and solve them allows you to maintain a high rating.   
Duplicate Content Audit
At times, websites can have duplicate content. However this causes confusion for the search engine and can negatively affect ranking.
The Duplicate Content Audit is used to manage this risk.
Your Website Audit Checklist
A webpage audit checklist is a tool used to identify, verify, as well as inspect particular pointers that may give a web designer or administrator a better understanding of the site.
A standard website audit will rate each website page through a five-stage process that includes page content, design/eye-path, lead generation, SEO and social media.  
Page Content
This checklist parameter allows the admin to check on the actual content presented highlighting issues such as grammar mistakes, dense paragraphs and white space between the content. It also looks at bolding or underlining to highlight the variety of information presented or headlines to categorise the material presented. All these are significant in how a website is rated.
Design/Eye-Path
An unstructured and difficult-to-navigate website can cause a huge loss in potential income to a business.
When going through this parameter website auditors check on issues such as continuity between text as well as images within the website page and links, consistent design, colors or fonts, whitespace and headlines
Lead Generation
This parameter seeks to identify the number of calls to action present on the page; for instance 'for more information contact us at our hotline, emails, or customer care chat rooms. 
SEO
This parameter identifies the search keywords that would allow Google crawler to retrieve the page from the internet.  
Social Media
This parameter of the checklist is set to identify the call to action based on social media presence on the page; for instance, 'you can find us on Twitter, Facebook, or Instagram'.
Web Audit Software
As highlighted, there are a variety of issues to be analyised, inspected, and adjusted for a website to attract high traffic. Therefore, a variety of web audit software has been developed to aid improving website visibility. 
ADAudit Plus
ADAudit Plus is an IT security as well as compliance solution package developed by ManageEngine. The software has the ability to report over reports real-time security alerts, providing notifications about alteration made to the content plus configuration of an Active Directory or server.
It also offers additional awareness on the workstation as well as file server access from different platforms. The software is a must-have when it comes to security auditing as it tracks users traffic and actions soon as the login to the point they log off. 
TeamMate Audit Management
TeamMate Audit is a wide-ranging audit administration system designed by Wolters Kluwer to aid auditors as well as audit department leadership analyze and work through all aspects of the website audit process.
The software provides website administrators with the ability to identify risk in addition to developing assessment reports, program projects, plus assign resources, capture time as well as expenses, via an unconventional electronic working database.
Optial SmartStart
Optial in a unique one-stop shop tool that conducts all forms of audits from security reviews to checklist based audits. The program identifies risk and assigns actions on correcting any issues that may reduce a website's ranking. The program has a self-update protocol keeping a website safe at all times.
Summary: Audit Smarter for Great Results
A great website audit can reveal so much about how your website will perform and give so much opportunity to get the best from your investment.

An essential? Absolutely.
Our FREE ProfileTree knowledge archive… Best free Website Builder for your Business |  How to Increase Website Traffic | What is Website Development | Website Copywriters | How to Audit your Website's Content | How to Analyse your Website's Performance | Guide to Flipping Websites for Profit
Unmissable QUICK READ What Is? guides…  Website | WordPress | Web Designing | eMarketing | Social Media | Logo | IGTV | Display Advertising | PPC | Conversion Rate | Reputation Management | Creative Strategy | Best Blogging Platform | Domain Name | Content | Expiring Domain | Drone Photography | Google Play | SEO Audit