Running a website for your business is tricky. At first you have to splash out on a development project, graphic design and SEO. You also have to regularly perform a website audit. There are two main reasons that this is important. The first is that, as you update your site's content, you may create issues and bugs without even realising it. The second, is that the best way to maintain a site for SEO and UX is constantly evolving. As such, performing regular site audits helps to ensure that your site keeps on providing return on investment, long into the future. But what if you're not some kind of tech genius? How are you supposed to audit your site? Today, we'll give a framework for business owners to perform a website audit. But first, let's dive a little deeper into why this is so important.
Why Should You Audit your Website?
Of course, having a great looking website is all well and good. However, it's even more important that your site attracts users, and turns them into paying customers. This requires constant improvement in order to stay ahead of the competition. Often, people will go through the process of
web development
, and then get complacent. Instead, a site audit should be carried out regularly, as doing so helps address any issues Google could use as a reason to rank your site lower. Here are some of the most common issues which can be identified through a site audit:
Indexing Issues
Google finds web pages through unique URLs, links and XML sitemaps provided to the search engine's Webmaster Tools. When a site is indexed, it simply means that Google has found it. However, a number of issues can occur here, which cause Google not to display your site. For example, if there are pages which Google has found which are missing from your sitemap, the algorithm may think your site isn't being maintained properly.
Page Errors
Web page errors are annoying notifications that tell the user that a site they want to view has a malfunction and cannot be accessed. This provides a poor user experience, and will prevent users from visiting your site in future. Website errors are known to reduce the ranking of your website and this makes it hard for visibility and ranking. Subsequently, a site with errors will always be ranked lower. Using website auditing software such as Optical SmartStart will identify website errors swiftly. Additionally, it prepares a list of responsibilities for website developers, content writers, as well as web designers ought to prevent in avoiding technical issues.
Content Issues
A website that is constantly updated will feature more relevant keywords thus increasing traffic. Conversely, sites that go through long cycles before updating generate less traffic. However, things can go wrong as you update your site. For example, if two pages have the same titles, this can cause these to perform badly in search engine results. It should also be noted that a website audit is not a one-step process but progressive approach, entailing a variety of audit practices that allow a holistic analysis of a website.
What Can You Learn from a Site Audit?
Many non-tech types don't bother to audit their websites, because they don't really know what they're meant to be looking for. In some ways, this is fair. All the same, it's actually pretty easy to come up with insights from a site audit. It's also pretty silly not to even bother trying.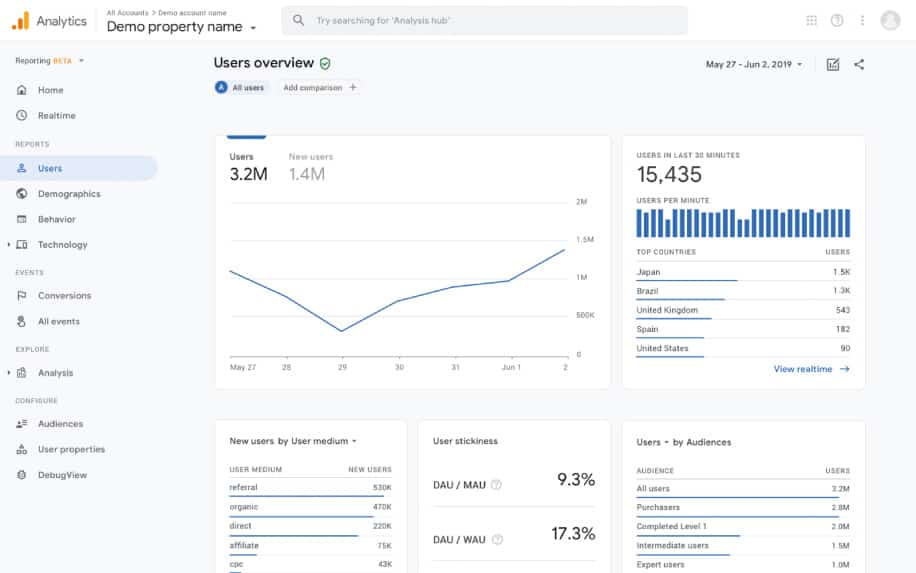 Here are some of the different types of sites audits you can perform, and what you can learn from each of them.
Site Health Audit
Is your website too complicated for users to find the information they require? Has it been structured with the best possible design to attract the desired traffic? Sometimes individuals who own websites become too involved in the aesthetics of display and overlook the usability. A site health audit helps owners to see how the user can find the information they need as easily as possible. Site health also includes more technical issues which create problems for your users and your SEO. For example, you might find that content on your site loads too slowly, or that pages are missing entirely.
Review of Domain Issues
Websites rank globally based on the strength of the domain's authority and relevance. Domain authority increases when other domains that have a high authority link to a domain. A scan of the website shows any broken links. The links to and from a website are evaluated for quality. Quality links, for example from noted authority websites, are helpful in improving the ranking listing on the search engine results page (SERP). Links going out like spam or coming back from poor quality websites actually harm SERP rankings, and may even result in penalties from Google. Another domain issue is the DMOZ category. DMOZ is a web directory where the editors decide the category for a website. Besides DMOZ, a listing of the website should be in the Yahoo Directory. It should show on the web archive at Archive.org, as well in the indices of the major search engines of Google, Yahoo, and Bing.
Website Security Audit
A security audit is vital as it assures users that their information is in safe hands by identifying vulnerabilities that may lead to security breaches. Most websites require users to register as members, a process that entails the provision of personal details. It is important to guarantee users that their email or social media accounts will not be compromised. Increasingly, web browsers prevent their users from entering sites which don't meet certain security standards, including the HTTPS protocol.
Social Media Presence Audit
Good social media presence increases online visibility and is vital in providing websites with user engagement. An active social media presence is – therefore – very important to website traffic. Similarly, your site should be optimised to direct your visitors towards your social media accounts. Most of the time, users won't make a purchase the first time they visit your site. As such, it's crucial that you maintain contact with them until they are ready to buy something.
Conversion Rate Optimisation Audit
Conversion rate optimisation is the art of maximising the proportion of your users who make a purchase. This encompasses a number of techniques, including copywriting, graphic design and user experience. This part of the audit offers insights on how to increase sales. Crucial things to look out for are patterns in where users leave your site, and which pages they spend the most time on.
How to Perform a Website Audit
When auditing anything, a checklist is an invaluable resource. A
website audit checklist
is a tool used to identify, verify and inspect particular pointers that may give a web designer or administrator a better understanding of the site. A standard website audit will rate each page through a five-stage process that includes page content, design/eye-path, lead generation, SEO and social media. Let's take a look at each stage in turn.
Page Content
This allows the admin to check on the actual content, highlighting issues such as grammar mistakes, dense paragraphs and white space between the content. Additionally, readability of written content should be audited, as well as the quality of other media. At this point, content formatting should also be examined, including rich text elements, bold text and headings.
Design/Eye-Path
An unstructured and difficult-to-navigate website can cause a huge loss in potential income to a business. When going through this parameter website auditors check on issues such as continuity between text, as well as images within the website page and links, consistent design, colours or fonts, whitespace and headlines
Lead Generation
This parameter seeks to identify the number of calls to action present on the page. For instance 'for more information contact us at our hotline, emails, or customer care chat rooms. You can also audit the effectiveness of your lead magnets, or mailing list entry points. This is a good chance to experiment with different variations of your signup forms through A/B testing.
SEO
This parameter identifies the search keywords that would allow Google crawler to retrieve the page from the internet. You should check that metadata across your site is fully optimised for SEO. You can also appraise the effectiveness of your
SEO strategy
more generally, including local ranking factors, your backlink profile, and your approach to content marketing.
Summary: Audit Smarter for Great Results
A great website audit can reveal so much about how your website will perform and give so much opportunity to get the best from your investment. Remember, a new website is a costly purchase. As such, it's crucial to ensure that your site continues to offer ROI long into the future. Conducting an audit is essential for identifying issues which might prevent this. Many business owners fail to take this seriously, or assume that it's beyond their ability. In reality, conducting a site audit is incredibly simple.