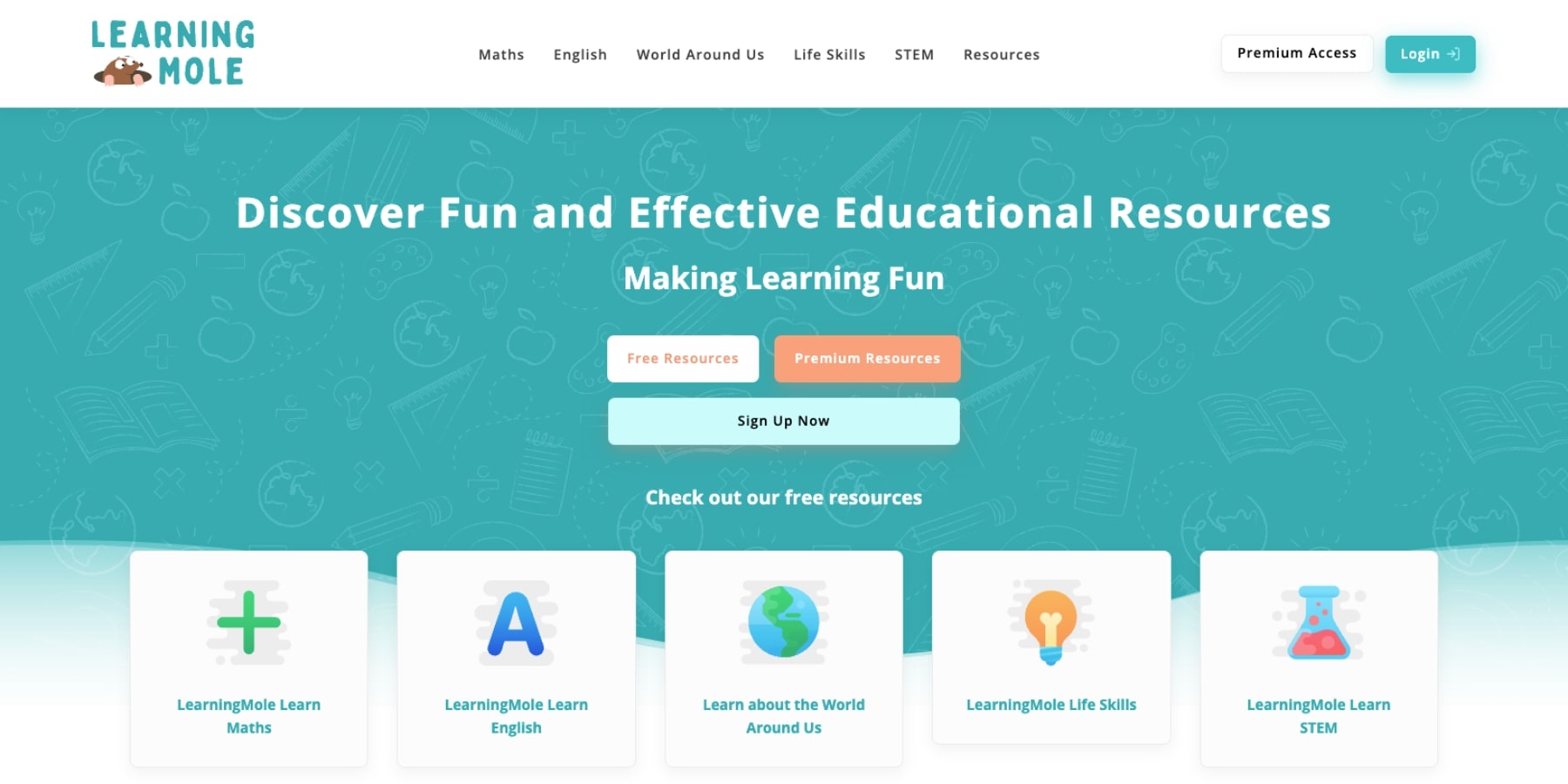 Supporting learning at home and in the classroom
The main goal of Learning Mole is to support learning both at home and in the classroom. Many of the Learning Mole videos are now free to view on Youtube but there are thousands more contained within the vaults of the Learning Mole website.
You can access the premium subscription on Learning Mole for just £1.99 for the first 6 months.
The topics covered by Learning Mole include English, Math, History, Geography and STEM, and they are tailored to meet the needs of both Key Stage 1 and Key Stage 2 learning. This type of visual learning uses a variety of characters in different animation styles, helping children stay engaged with the learning material.
It's not just curriculum-based learning
Another major goal of Learning Mole was to provide resources for children in learning life skills, something that is often overlooked within the traditional curriculum. This content includes topics such as financial literacy for kids and coding for kids.
These life skills are best learnt at an early age, it will help teach them the importance of managing personal finances and introduce them to subjects that are not yet included in the national curriculum but ought to be.
And for parents
The content isn't just for children to learn from, but also for parents to learn helpful tips that will support their children's learning. It can be quite challenging to get the right techniques for teaching reading or writing, but with Learning Mole's helpful videos, you can ensure that you are giving your child the best support at home.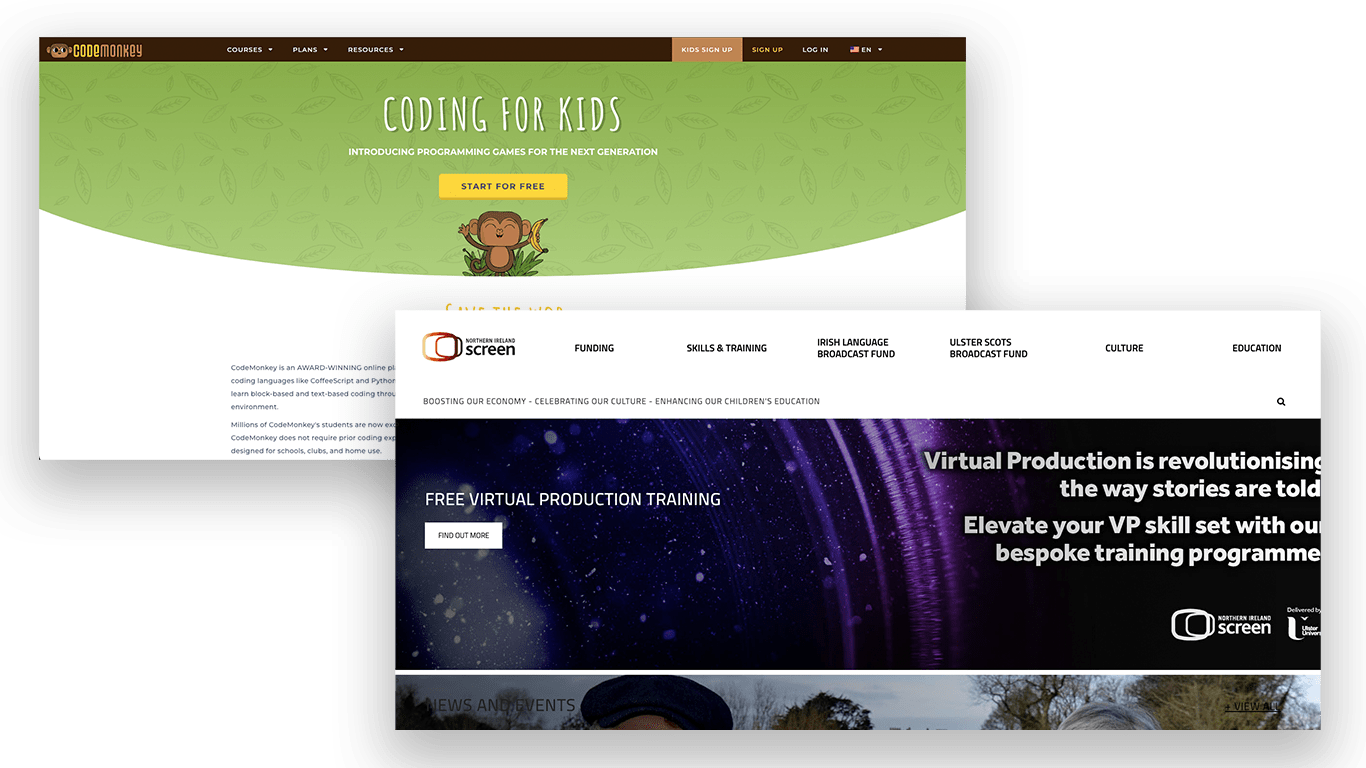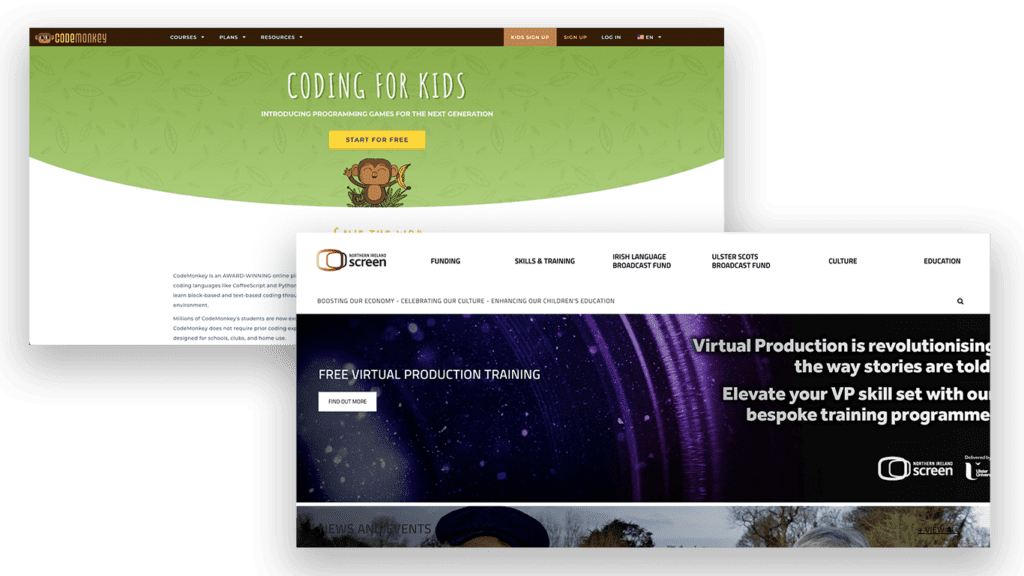 Partnerships
Learning Mole has partnered with leading and reputable bodies to provide the best educational and fun content possible. Some noteworthy partnerships include;
Code Monkey
CodeMonkey is an innovative educational platform designed to introduce beginners to the world of computer programming. It provides a dynamic coding environment where kids can explore various programming concepts and languages.
With the CodeMonkey platform, users can embark on an exciting journey of learning, honing their coding skills, and gaining a deeper understanding of computer programming to unlock their potential in the world of programming.
Recently Learning Mole partnered with the leading child's coding platform to develop a series of videos that introduce the topic to children.
NI Screen
Northern Ireland Screen serves as the official national screen agency for Northern Ireland. It plays a vital role in fostering and advancing the growth of the region's film, animation, and television production industry.
Learning Mole has also recently developed a series of videos that explore the lives of five influential Ulster Scots who made an impact on the world of STEM. These videos are such a valuable resource for NI schools to teach local history and appreciate the culture around them.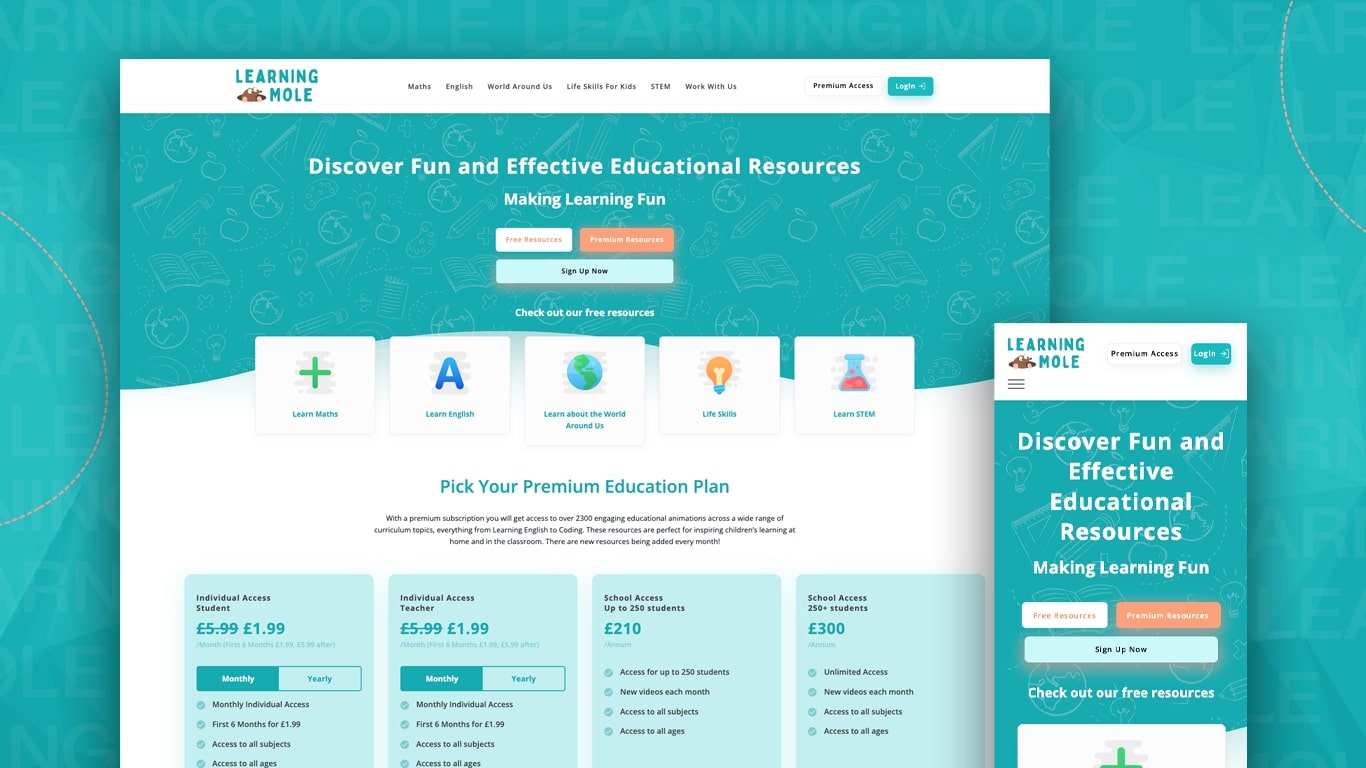 It's been a success
Since its initial launch as an educational platform, Learning Mole has only gone from strength to strength in developing its digital presence and outreach. Check out some of the amazing statistics below!
Around 30k monthly visits to the website.
Top page of Google video results for 'kids coding' and 'coding for kids'.
Top page of Google video results finance for kids.
43k subscribers on YouTube.
Some videos on Youtube received 1 million plus views.
Over 9 million views on the YouTube channel to date – which is around 150,000 views per month.
4000 – 5000 watched hours per month on Youtube.
Given these statistics, it's not hard to imagine how valuable this educational resource is for teachers, students and parents/guardians. It is a form of active learning video content, and much more engaging than standard videos that just provide repetitive educational information.
Goals for the future
The future of Learning Mole is set to reach more children and students in NI and further afield, providing an avenue for online resources that will teach education in a fun and interactive way.
The future goals for Learning Mole, include;
Create content for GCSE and A-Level students.
Continue to grow the channel.
Secure more tenders and patents.
Work with educational organisations to deliver learning.
As Learning Mole continues to be a valued resource in education, we expect to see the channel grow from its infancy into full maturity. Be sure to keep your eyes peeled and watch this space!