Web Design
Establishing a strong and engaging online presence must start with secure, functional and appealing website design. As a leading Irish web design agency, our team of developers and web designers offer the knowledge and expertise to showcase your brand in the way it deserves.
Whether you need a sophisticated ecommerce solution, or a simple and attractive website for your small business, we take a bespoke approach to all of our web design clients, delivering websites which perfectly match their goals and expectations.

WordPress Partners
What is web design?
Web design is widely misunderstood by small businesses. Of course, it's important that your website looks attractive, but there are also more important elements to keep in mind. The core goal of a business website is to attract new visitors and turn them into customers.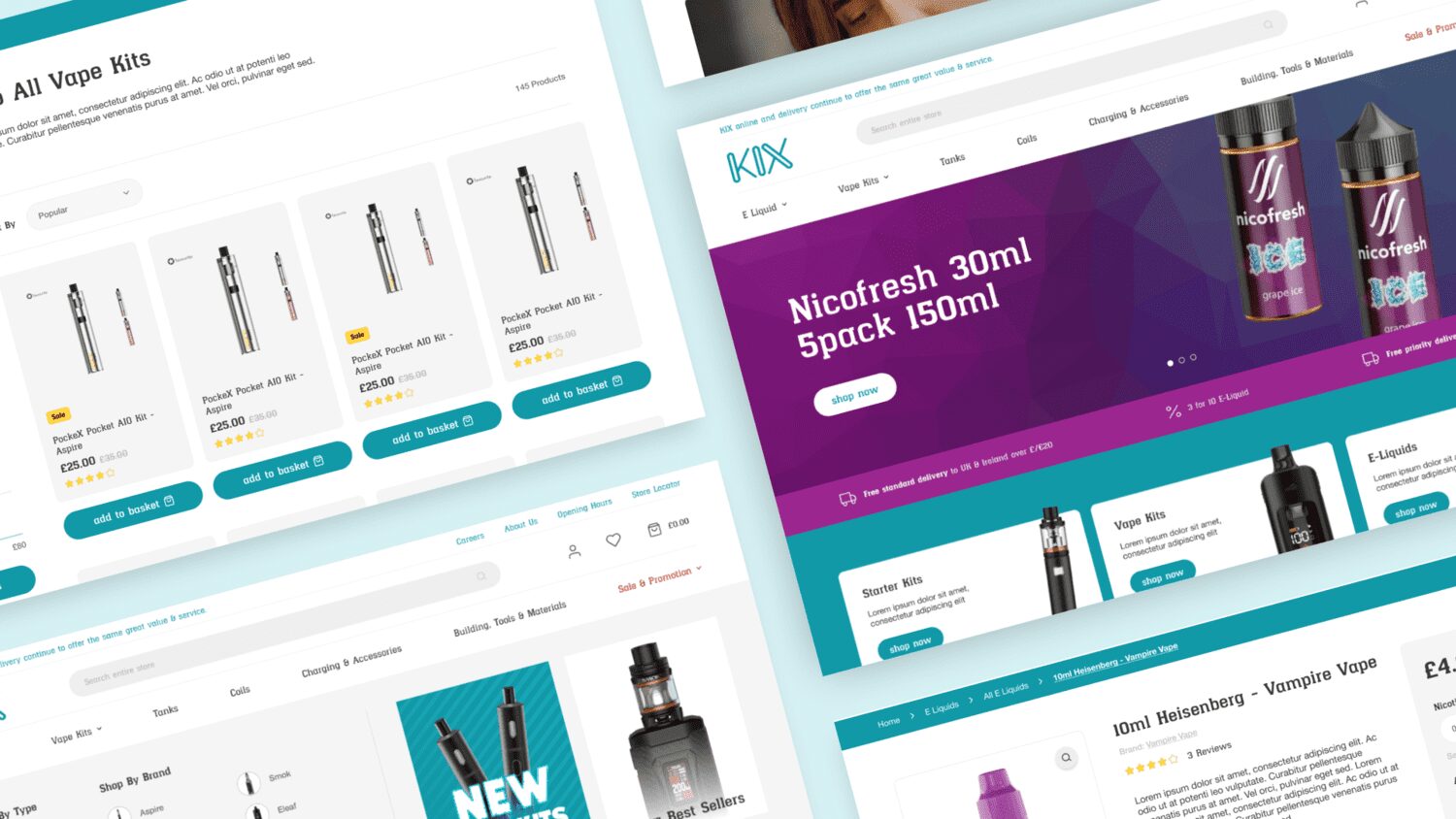 Website Design Services
WordPress Design
WordPress is the most popular website administration platform around the world. At ProfileTree, we have designed and launched countless WordPress sites for businesses around the UK and Ireland.
Ecommerce Website Design
For online retailers, effective ecommerce website design is critical. In fact, choosing the right web design agency can make or break an online business. In fact, it can greatly impact both your ability to reach and sell to new and existing customers.
Shopify Web Design
Shopify is one of the most popular ecommerce web design platforms around today, offering sleek and modern designs, with administration through a simple and intuitive CMS platform. With a wide range of integrations available, Shopify is also a popular way to add ecommerce functionality to existing websites.
Responsive Web Design
At ProfileTree, we implement responsive design across all of our website builds. As one of Northern Ireland's leading web design agencies, we have extensive experience of creating attractive websites which work seamlessly across a range of devices.
Custom Website Design
Our expert web designers have extensive experience of creating 100% custom designs. Custom web designs are a popular option for brands which need bespoke functionality, complex branding, and leading performance.
B2C Website Design
Customer research is a crucial part of any web design project. How your users respond to different design elements has a concrete impact on your website's profitability. Different target audiences require different design approaches.

Website Design and Development
Merging into Development
Web design and development go hand in hand, but many businesses don't understand the role of each. Broadly, web design is about the visuals and structure of your site, while development is concerned with performance, security and functionality.
With changing technology, the distinction between the two has become blurrier.
When launching a new site, it's crucial to choose a web design agency who are also experts at modern development practices. Choosing the right developers is critical for ensuring the long term success of your website.
Effective web development also influences key design-related factors, such as user experience, and load speeds. When choosing a web design agency, it's important to opt for a partner with strong development credentials.
Contact ProfileTree to find out more about our web design and development packages.
Our web development team have decades of combined experience in:
Migrations
Security
Performance optimisation
Hosting and configuration
DNS
Functionality
Ecommerce
Interactivity
Online bookings
Content management
Marketing integrations
Web Design: Join ProfileTree
Website Design is one of the services we at ProfileTree provide. It's part of our range or website services that include:
Website Design
Website Development
Website Hosting and Management
Search Engine Optimization
We'll do our best to explain what Web Design is and the importance of paying attention to it when managing your own business' website.

Web Agency FAQs
Website design includes many components, from visual appeal to functionality, but it can be challenging to know what you need when you're not a website designer. Check out these FAQs and discover what you need for your website.
What does a web design agency do?
A web design agency will design and develop a website based on their client's requests. A team of front-end and back-end developers will build a high-performing website that has a sleek user experience, engaging visuals, and eCommerce functionality if requested. Some agencies will also host websites for their clients.
Why should I hire a web design agency?
Hiring a website design agency will ensure that you have a purpose-built website with zero glitches and high functionality. This ensures that your brand is best presented to audiences through an enhanced website strategy, encouraging audiences to spend more time browsing your site, which leads to higher traffic and more conversions.