What is a social aggregator? A social aggregator is a tool used by companies and individuals alike to monitor or use many social media accounts they own in one place. An essential time-saver!
Many companies use an aggregator – like Hootsuite and Tweetdeck – to monitor their social medias with ease. Or to share posts, status updates, images and videos.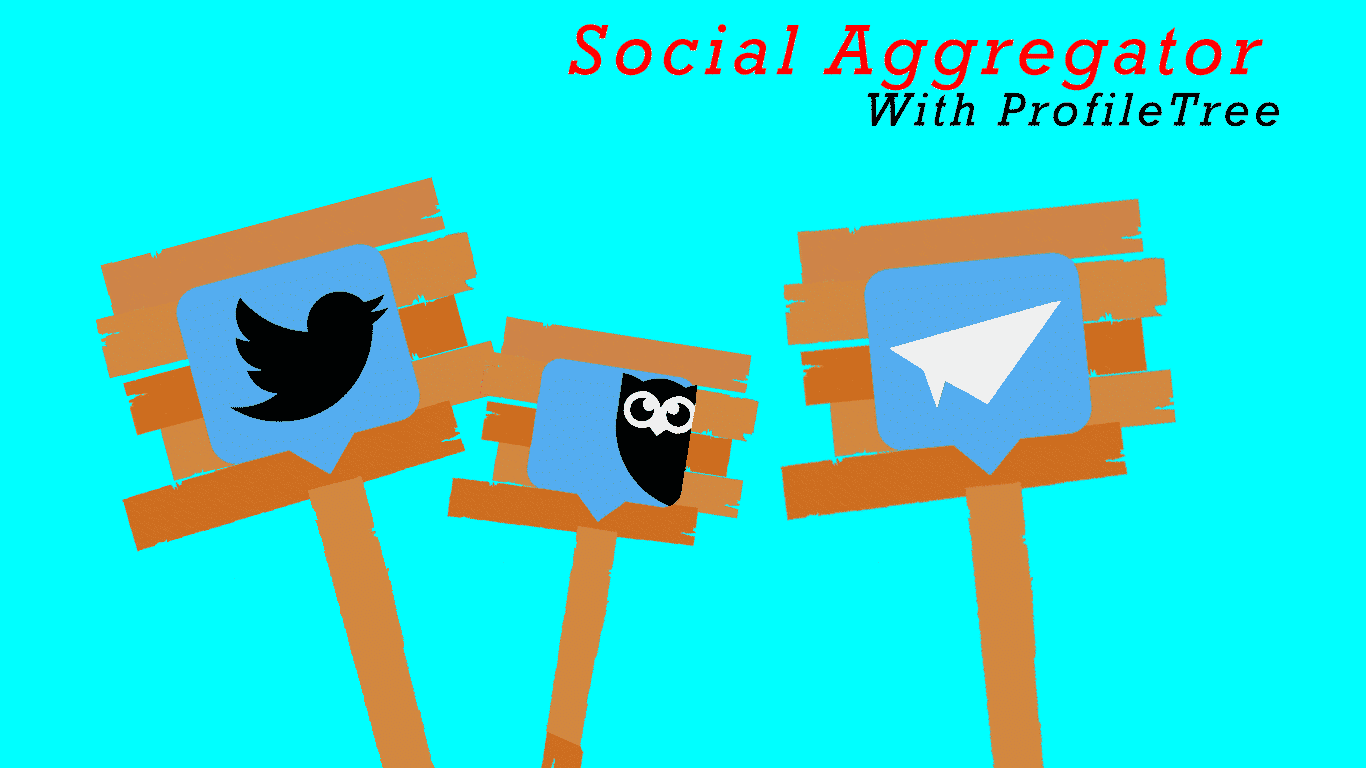 How to Use a Social Aggregator
The benefits of a social aggregator are often enjoyed  by companies and businesses, who operate various of social media accounts. A perfect example of a company who should use a social aggregator would be us here at ProfileTree.
In our case, we have accounts on Facebook, Twitter, Instagram, Pinterest, LinkedIn and Google Plus. 
Using a social aggregator is, therefore, ideal as we can keep an eye on all our social platforms under 'one roof'.  
Should I Use a Social Aggregator?
If you have a lot of different social media accounts, and/or you would like to post most of all your content to every account, it would be ideal to use a social aggregator. 
That's because makes it much easier for a business to advertise themselves and post online, amplifying themselves to the widest possible audience.
Without using a social aggregator it would be much more difficult to advertise online as well as promote posts keeping to the same structure and tone online. 
The Best Social Aggregator
There are many different social aggregator, that do many different jobs for you. Some only work with certain social media platforms and some even just work with one, but give you a lot more access to that particular form of social media.
Tweetdeck is a commonly known social aggregator where you can connect your Twitter accounts, which means it is very restricting compared to other aggregators. However, this social aggregator gives users the ability to use Twitter to a much greater depth than Twitter's own functions offer. 
Users are able to follow hashtags, specific users and trending topics easily. All of which show up in a separate column from each other. Users can also schedule tweets. This feature is great for announcements and if a user is busy some day and know they cant post. 
Hootsuite is one of the most used social aggregators around the world. Users can manage many different accounts from a number different social media platforms in one place. Users can connect many of their social medias to their Hootsuite. This includes:
User's Twitter accounts, Facebook accounts, Instagram accounts, Google+ accounts, YouTube, LinkedIn, Pinterest and also users very own WordPress.com blogs.
On Hootsuite you can follow your followers, schedule posts on many of your accounts and also draft posts. This is ideal for anyone posting the same posts to many of their accounts, for businesses and also for announcements.
Buffer is another social aggregator similar to Hootsuite. It has many similar features to Hootsuite such as the scheduling. Scheduling posts on Buffer is very easy and the aggregator even tells its users when the best time to post on social media. This will give the user the best opportunity to amplify posts and gain as much traffic to their posts. 
The social aggregator also gives its users access to analytics of their social media platforms. This gives its users the ability to analyse the performance of their posts and see if the posts are successful or not. Good luck!
Our FREE ProfileTree knowledge archive… What is IGTV | Top Hashtags on Instagram | Instagram Campaign | The Best Instagram Hashtags | Instagram Likes | What is Social Media | TweetDeck User Guide | How to Make Money Online | YouTube Monetizing | Video Marketing | Get Verified on Twitter | Twitter Dimensions
Unmissable QUICK READ What Is? guides…  Reddit | Pinterest | Website | WordPress | Web Designing | eMarketing | Social Media | Logo | Blog | Social Media Strategy | Twitter | Photoshop | Facebook Live | Hashtag | Twitter Handle | Snapchat | Snapchat Geofilter | Facebook | YouTube | Google+ | Hootsuite | Tumblr | Content | SEO