What is LinkedIn? Whether you're starting out in your career, want to grow an established specialism or even looking for work, LinkedIn can be a one-stop place to network with fellow professionals. However, this is only really scratching the surface of what LinkedIn offers. Indeed, LinkedIn is essentially one of the biggest publishing platforms the world has ever seen. Even better, it is one of the most effective, as users are specifically looking for content relating to their industry. This makes LinkedIn an incredibly powerful B2B sales and marketing tool. Think about it. Where else can you publish content and be confident that it's exactly what users actually want to read? Unlike other social media platforms, LinkedIn users are specifically interested in how your business can add value to their lives. It's essentially like shooting fish in a barrel. Understanding the basics of this professional networking platform, which has hundreds of millions of users across the globe, can be the first step towards leveraging its benefits. How? Let's take a closer look.
What is LinkedIn Used For?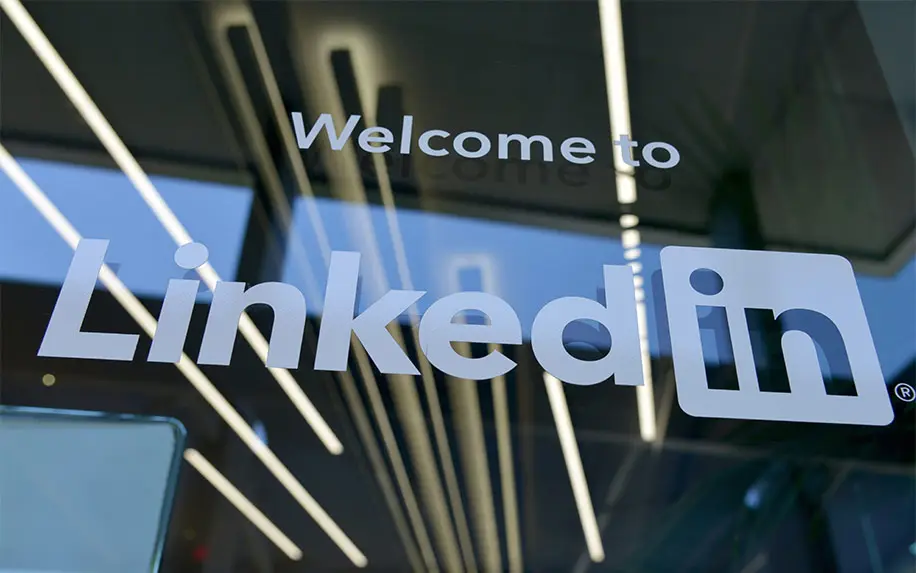 When you're starting a new
profession
or reigniting an old one, you'll have a lot of questions other people in the profession could help with. This is where LinkedIn comes in as it professionals from around the world to connect with one another and share information. The platform allows users to connect with one another regardless of location. LinkedIn's premise reminds us of the business adage that you don't have to know every piece of specialised knowledge as long as you know someone who does. By connecting with other professionals, you also gain some limited access to the individuals that they know. This web of connections greatly enhances your professional network. This is very helpful when you want to get an introduction to someone in your niche. LinkedIn's mission is to foster these professional connections to create new avenues for workers around the world to be creative and encourage
personal and professional growth
. By creating an area where connections can be made and fostering their growth, professionals can ultimately be more productive. The goal is that by providing a space where individuals can create a network and share information, so they will ultimately be more successful in their field. Also, as networks grow, individuals in disparate fields will find that they have interests and expertise in common. This cross-pollination among professional fields creates many new opportunities for users that were not present before.
The Role of Business Networking
In the past, networking opportunities were purely semi-social, physical events. These are designed to give professionals a relaxing space where they can get to know one another and share information about their work and potentially common professional goals. Networking events are, of course, wonderful places to meet new people and share ideas but there is one major drawback. That is, some people thrive in physical networking scenarios, but others will merely come back to the office with a couple of business cards. Chances are, they didn't come back with much new information about the people they met.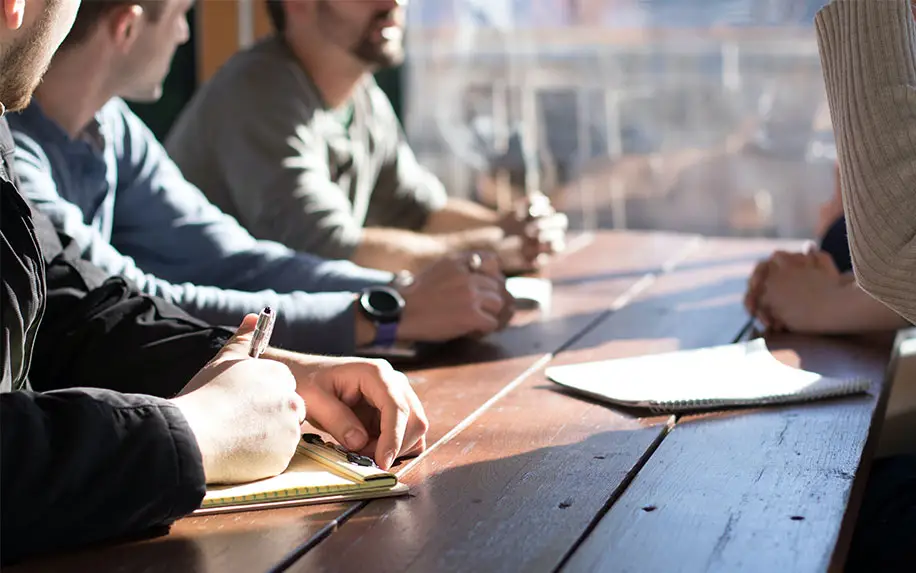 How is LinkedIn Different?
This is one area where LinkedIn excels as, even if you are shy in social situations or feel uncomfortable putting yourself forward professionally, you can still connect with other industry workers online. By removing the face-to-face element of networking, new professionals have the opportunities to develop relationships while they also develop their confidence. Additionally, if you work in a very specific role, or live in a remote area, it's unlikely that you'll have many opportunities for in-person networking. LinkedIn overcomes both of these problems, by removing the need for physical proximity. Of course, this is more important than ever in the age of distributed offices and
remote working
.
What is a LinkedIn Profile?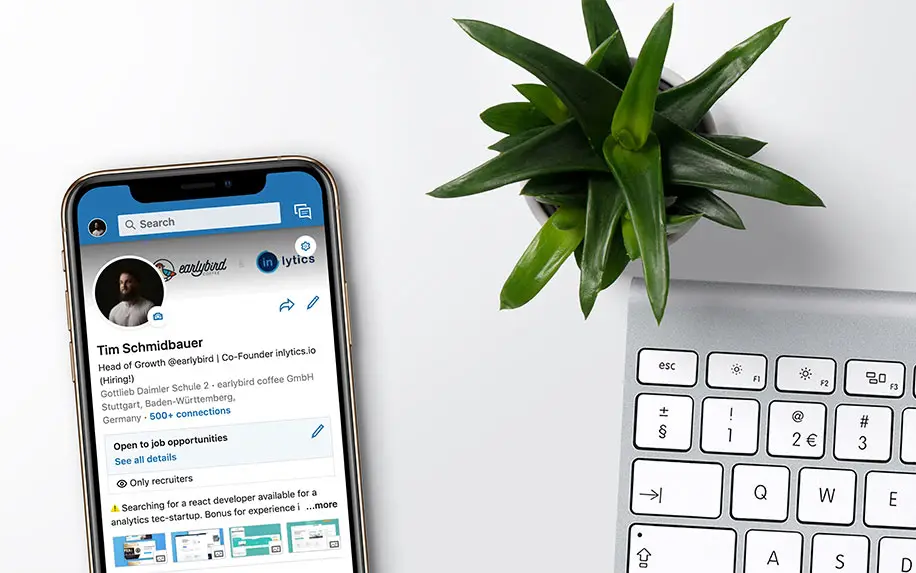 When you join LinkedIn, you will need to create a profile. This is a page that tells people who you are, your professional background, membership of professional associations and work accomplishments. In essence, it's a snapshot of your work experiences and professional goals. For job seekers, this can essentially be thought of as a
digital CV
. In fact, the goals are much the same. You're seeking to advertise your skills and experience to potential employers in an exciting manner. If you're not seeking a new role, your LinkedIn profile plays a slightly different role. Essentially, this comes down to the fact that your goal is to find new business opportunities, rather than job opportunities. In most cases, this means presenting you professional experience in terms of the value you can add to customers and clients, using language that they can understand as non-specialists.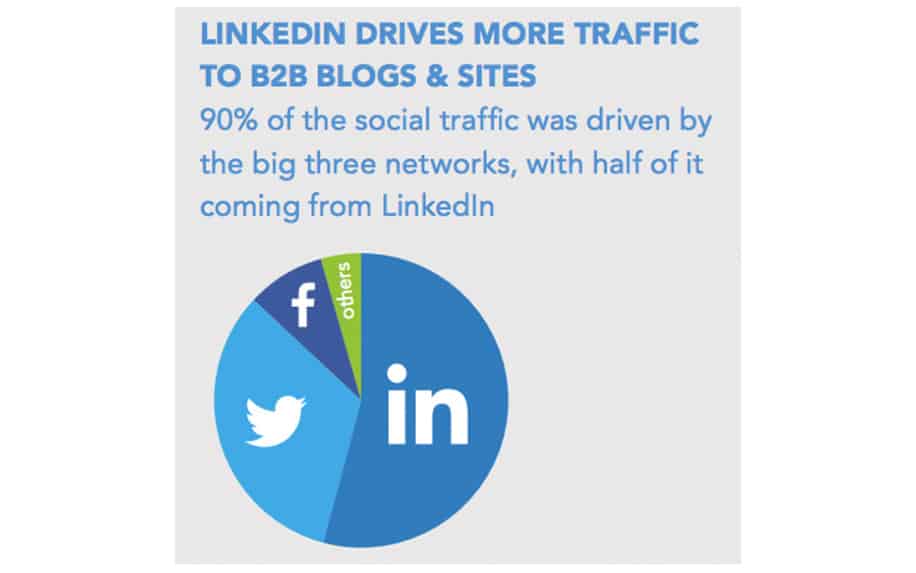 Tools to Help with Creating Your LinkedIn Profile
When you sign up for a LinkedIn account, you need to take time to work on your profile. Completely filling out your profile may be something that you want to come back to when you can devote a fair amount of time and thought to making the best of it. For the best results, you need to fully complete your profile. This can take some time. Most people find it somewhat difficult because you need to think about how you want to present yourself professionally, however there are helpful hints along the way. For instance, the site will give tips for the best types of photographs to use for your profile photograph. These help make the process easier. It also ensures that you don't miss including pertinent pieces of information.
How to Manage your LinkedIn Profile
Your LinkedIn profile is a place where you can build and communicate your personal brand. It allows you greater flexibility to share information that a traditional resume does. This is why creating a powerful LinkedIn profile can take some time. You'll want to think about the types of information that you want to share. You'll also need to consider the kinds of information that would be helpful to potential colleagues and future employers. By sharing your particular personal brand, you can create many new opportunities for yourself.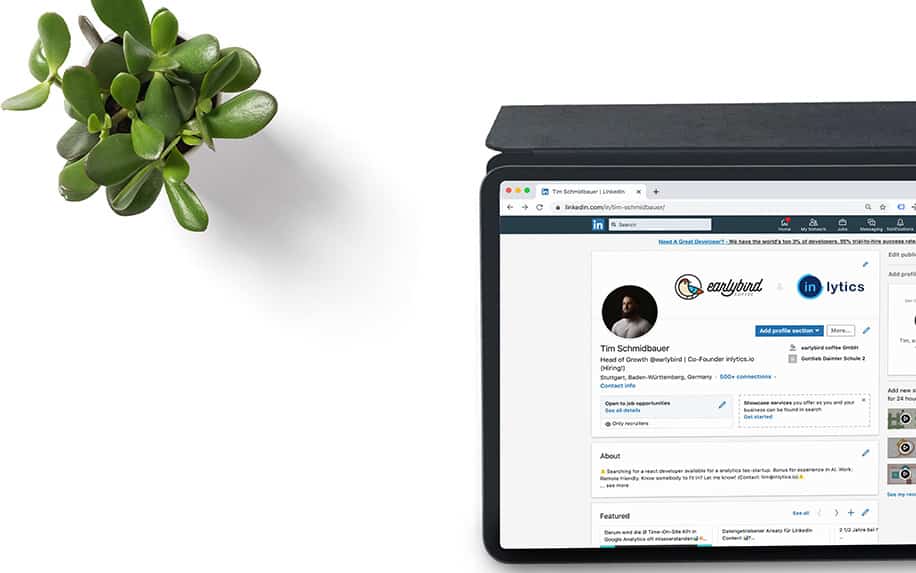 A LinkedIn Profile is Not Static
Another facet of having a successful LinkedIn profile is that it is not static. That means that as you evolve and grow professionally, your LinkedIn profile should also grow to reflect this. If you change positions or join a new association, you should consider including this information in your profile. Even if your circumstances don't change, it pays to update your LinkedIn profile on an ongoing basis. For example, you might constantly experiment with headlines to see what is most effective for conducting LinkedIn outreach.
Building your LinkedIn Network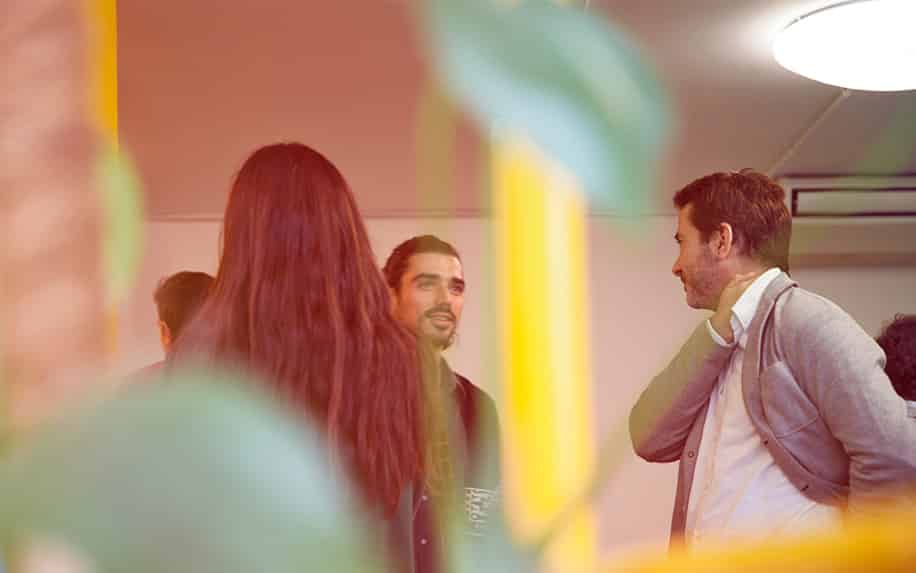 When you create a LinkedIn account, you can import your professional contacts to create new connections within the platform. As you establish your network, you will be able to grow it as you meet new people through your work. Connections must be made between two people who know each other or are connected through another individual. If you would like to connect with someone that you do not personally know but you do know someone who does, they can send a professional introduction. The recipient is then free to decide whether they would like to connect or not. Professional introductions can be helpful professionally. If the person who is introducing you is particularly well respected in the field, this lends some weight and credibility to your own professional reputation.
Professional Articles and Papers
Have you read something interesting lately that you think others might benefit from? In the LinkedIn feed, you can share articles with others in your network. This also becomes an opportunity to share information about a recent article that you have written, upcoming training and professional development opportunities such as conferences or networking events.
Skills & Endorsements
As you develop your LinkedIn profile, you will be prompted to list a variety of skill areas. As you grow your network, new connections will be asked to confirm these skill areas. They may be skills you used when you worked or collaborated with your new connection. This lends credence to your abilities in certain areas. For instance, on a resume, you may say that you are an accomplished public speaker but it has more meaning to a future employer to see other professionals confirming that, yes, you are a highly skilled public speaker.
What is LinkedIn InMail?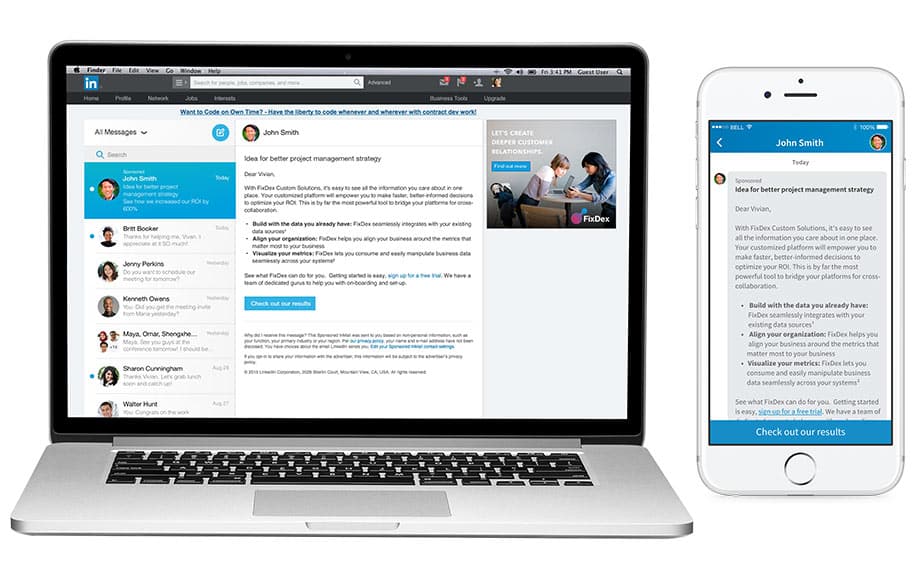 While LinkedIn is a great networking community and place to share information broadly, sometimes you need to connect directly with one of your connections. LinkedIn Mail, or InMail, allows you to easily do this. While it is a convenient tool to communicate with others, it is important to remember that this is a professional environment so certain etiquette should be observed.
What is LinkedIn Premium?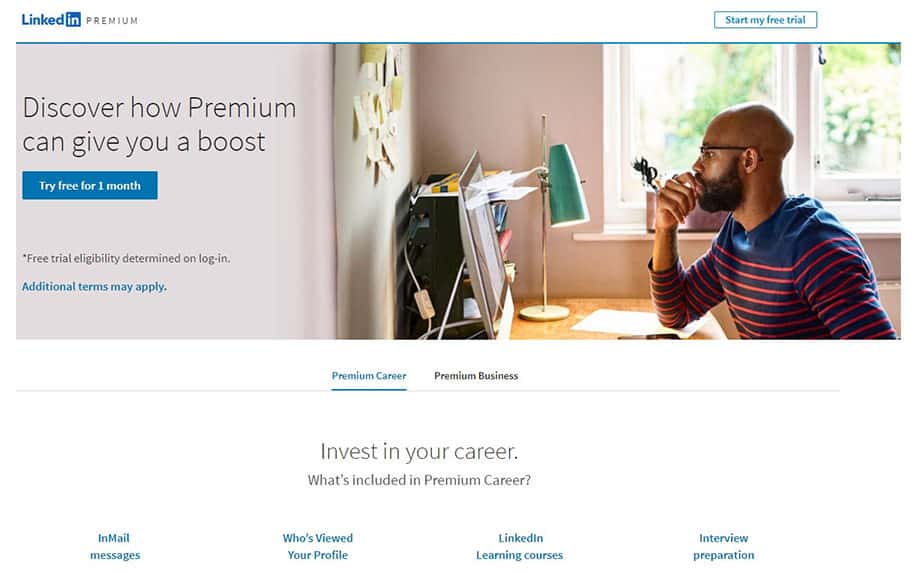 LinkedIn offers free accounts for those just wanting a page. However, those who are job hunting or are in certain professions such as sales, may want more than what the free profile offers. For those individuals,
LinkedIn Premium
is the answer. These are paid subscription accounts but they more fully leverage the LinkedIn network. As the paid subscription may not be for everyone, the platform gives users the opportunity to experience the difference between the two accounts with a free trial of the paid subscription. This gives users the chance to decide what is best for them professionally.
What is LinkedIn: Recommendations
Another powerful feature of LinkedIn is the Recommendations section. Recommendations about you from others in the field add a powerful message to your page. This is another area where a LinkedIn profile can present a broader image of you personally and your skill level to potential employers. After all, these are things that can not be communicated through a traditional resume. As a courtesy, if you ask someone to write a recommendation for you, you should return the favour. Not only does this information build your brand but, by extension, you are helping a colleague build their professional reputation. It's a win win situation.