What is YouTube? Let's start at the beginning: YouTube was brought to life by Chad Hurley, Steven Chen and Jawed Karim who used to work at PayPal together. YouTube is now, though, run by Google after being bought out back in 2006.
The good news? Creating an account is breeze. If you have a Google account – you're all set!
IN A RUSH?! Click for our 70 second snapshot
What is YouTube Used For?
Anyone can watch a video on YouTube. In fact, the most viewed video on YouTube to date is Despacito by singer Luis Fonsi having reached OVER FIVE BILLION views! Check it out here…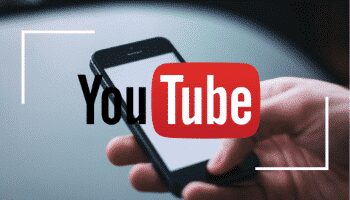 YouTube was meant for more than just watching, though. YouTube's mission was to be a website where people from all over could watch and upload original content. To be watched, rated, commented, or shared. While YouTube was aimed at the individual user's big media corporations jumped on the bandwagon too. Thus, a variety of content was available to upload such as T.V. Shows, video clips, music videos, documentaries, live streams, and of course original video content. You had to be a registered user though to do so.
How Does YouTube Work?
So, how does YouTube work exactly? Are you new to the YouTube scene wanting to get in on the perks YouTube has to offer? Then you are going to have to create an account. There is more than one type of YouTube account, though.
• The YouTuber Membership: this is your basic YouTube account and its free to sign up. It gives you the freedoms to upload videos, rate, comment share, create your own personal channel, subscribe to other members channels making connections.
• Directors Membership: Directors accounts are aimed at directors who can personalize their channel with their director and performer information and logos. Their channel also appears on the main YouTube channel page.
• Comedian Membership: This account is aimed at comedians where they can upload their video material they made to help promote themselves. The Comedian membership lets you post your performance dates on their personal channel.
• Musicians Membership: This account is aimed at musicians wanting to promote their musical ability. A musicians account will give the musician space to put their performance dates on their personal channel.
• Guru Membership: Aimed for those who have expertise in a certain subject and want to educate viewers. The Guru account lets them have a space to list their credentials on their personal channel.
• Nonprofit Membership: This account is for organizations and causes that are nonprofit. They can gather donations thanks to Google check out app. They can set up donation acceptations on their channel page.
• Partners Membership: This account is for those that want to join YouTubes partnership program where they upload content then share in the revenue created by the advertising.
• Sponsors Membership: This account is where sponsors pay to be prominently featured on YouTubes main page.
Uploading Videos
The first thing you need to know is that all YouTube videos are in Adobe Flash Video format. If you want to view YouTube videos you must have Macromedia Flash Player 7.0 or higher. Most PC have come equipped with it. If not, the software is available to download on the internet for free. Once again If you want to upload videos you first must create an account. Once that is done you can upload your videos. They must be in QuickTime(.mov), Windows Media Video(.wave), Audio Visual Interleave(.avid), and Moving Pictures Expert Group(.mgp). Once uploaded YouTube coverts them into .flv
You've likely heard about the average joe person generating thousands of dollars on YouTube. Is this true? Well…partly. You can make money on YouTube, but it is now not as easy as it was. To begin with, you have to be a part of their Partner program. Joining the Partner program allows you to make revenue via Google AdSense. Their current rules though state that you must have at least 1,000 subscribers. That along with having a total viewing time of 4,000 hours in the past 12 months to count as being a part of the Partner program. This means if you have a video that blows up and only have a small number of subscribers, you will not gain any revenue.
YouTube Red
What is YouTube Red? Now known as YouTube Premium. YouTube Red remains the latest thing launched on the website. Debuting back in 2015 YouTube Red is a premium service for users. The price is about $10 a month and it delivers you Ad free watching on the YouTube site as well as on the YouTube app and other watching devices. It also allows you to download videos to your devices for later watching as well as hosting original series, movies, and specials by your favorite YouTube personalities. Remember this is only available on YouTube Red.
YouTube Popularity
YouTube overall is the most popular place on the web. It has estimated visitors watch 6 billion hours of video's every month.
How will you make YouTube work for you? Now you know the basics, you're limited only by your imagination.
You can also check out this article for more information about the platform, such as, when was Youtube created?
Our FREE ProfileTree Resources…
YouTube Monitization | How to make a YouTube Channel | YouTube Stats | YouTube SEO Tips & Tricks | How to increase your YouTube views | Increase my subscribers on YouTube
Unmissable QUICK READ What Is? guides… YouTube Monitization | YouTube Rewind | Facebook | Google Play | Google+ | Tumblr | Twitter handle | SEO | Video Marketing | Black Hat SEO | Google Hangouts | Internet of Things | LinkedIn | Reddit | Pinterest | Instagram | Social Media | IGTV | Social Media Strategy | Twitter | Facebook Live | Hashtag | Snapchat Geofilter