What is a website? Since websites have become an essential for modern business, let's take a closer look at these vital building blocks of the online world.
Let's take a closer look at the essentials…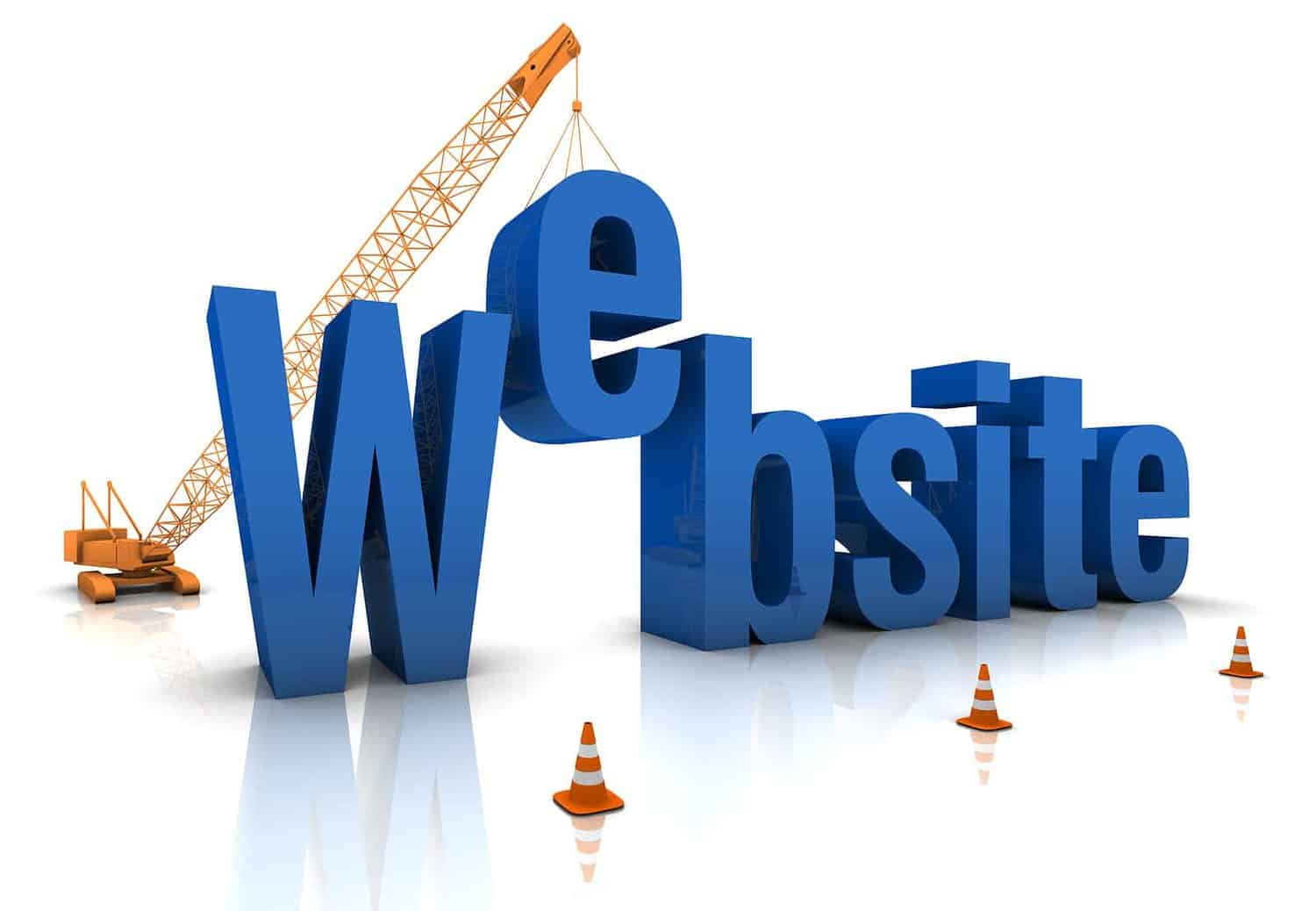 What is the Definition of a Website?
Put simply, a website is a location, or site, on the web that is typically made up of many web pages.
"Web" is short for World Wide Web (WWW), which is typically synonymous with "internet." Of course, we're talking about digital material here, which means a website is not at all tangible.
How many web pages a website includes varies based on many factors, such as the topic of the website and how much content it covers.
A website has something called an address bar at the top, and it includes designations like "http://" and "www." Those are sort of like codes that indicate the location on the internet for each website.
To define website it's helpful to consider what types of people would have a website. Anyone and everyone can have a website, including businesses of all sizes and types, nonprofit organisations, charities, governments, religious organizations, individual people, celebrities, musicians, entertainers, entertainment venues and more.
Quick Fix Websites – A Warning!
In the early days of the internet and web, creating a website was complicated and expensive. Now it is much simpler and more user-friendly for even nontechnical people to create a website (although businesses should beware 'quick fix' websites as these can be badly set up for user-experience, search ranking and more).
Websites typically have hyperlinks, which connect material in one page of the website to another page in that same website. The viewer of the web page that links to the other web page can access the other web page by clicking the hyperlink with their mouse or tapping the hyperlink with their finger. Some links lead the reader of a website to another website.
There are tools now available that make it quick and easy to get a website set up and running.
Types of Information on Websites
A website contains a variety of types of material often in the form of written content in the language of the people who will visit the website. Some websites include a feature that translates the content into another language or multiple languages.
A website can also contain graphics such as artwork and photographs, as well as audio, video, animation, and more.
A business website would typically contain information about that business, what it does, its products or services, its history and more. It also contains information for job seekers, such as career information, job listings and a digital job application form.
Purpose of Websites
Websites serve many purposes, such as to:
Entertain viewers in some way

Persuade website visitors to buy a product

Convince visitors to agree with certain ideas and causes

Encourage visitors to contribute to a charitable endeavor or project

Market or sell a product or service

Inform website visitors about a cause or particular issue
The purpose of some websites is primarily to sell products or services. So much shopping takes place through websites. Shoppers can easily move, or navigate, through online (on the internet) stores and make purchases.
They pay for those purchases with various forms of payment, such as credit or debit cards. Websites have security features built in to them that make shopping on the internet secure.
Promotional Websites
Some websites are somewhat similar in content and purpose to paper brochures, as they contain some informational and promotional content that is the same as the type of material a brochure would include.
However, a website is much more than that, and one of the beauties of a website is that it can be updated much more readily than any paper document can be.
Many websites are blogs or contain blogs, which include blog posts that are similar to articles. Blog posts can be varying lengths and can be posted to a website as often as desired.
Those are just some of the possible purposes of a website. A website can serve any purpose that the creator of that website has in mind. Some websites serve multiple purposes at the same time.
How People Can View and Access Websites
A person first needs access to the web, or internet, to be able to get to websites. They also need to type in a particular website's address, also called a URL, into the address bar in an internet browser.
Various browsers are available, with some of the prominent ones being Chrome, Edge, Internet Explorer, Safari or Firefox.
People use a variety of electronic devices to view websites. These include:
Desktop computers

Laptop computers

Tablets

Mobile phones
The experience a person has in viewing websites varies based on what device they are using. A desktop computer with a large monitor allows the website visitor to see much more content at one time than a visitor using a mobile phone with a tiny screen.
What is a Website Title?
A website title appears at the very top of a web page. It displays as words with spaces in between.
For example, say there's a restaurant called The Moonlight Cafe, and that restaurant has a website.
On the website there's a web page listing the restaurant's menus. At the top left of the page containing the menus, the title would display as "Moonlight Cafe Menus".
 The website title is the title of an individual web page within a website.
What are Website Cookies?
A website uses cookies; both a blessing and a problem, depending on what they are doing at any given time. They both make it more straightforward for a computer to access websites and can be a challenge if they are not properly dealt with by a computer user.
A cookie is a piece of information that your computer or other electronic device receives from a website you visit. Your computer stores that information. Then your computer sends that same information back to the website you visited.
Why does all of this happen? Basically, the website you visit uses cookies to monitor your activity in browsing that website. Cookies can come in handy for many purposes online. For example, if you've ever shopped for anything online, cookies make your shopping experience more enjoyable, easy and efficient.
Cookies for Logins
Another helpful task that cookies perform is keeping track of a user's visits to the website where a person would log in, thus making their logins more seamless and quick.
There are various kinds of cookies that serve different purposes online, but those purposes can provide for better and more efficient browsing on websites on the internet.
Different computers are different from each other, but there are ways to go into a computer's setting within an internet browser and view the settings for cookies. From there, it is possible to modify those settings based on your preferences.
Although some cookies can be harmful, many are helpful. The latter make the browsing experience better, so it is a wise idea to enable certain cookies. It is possible to delete cookies later if needed and desired.
Summary: Your Starting Point for Digital Knowledge
Understanding the digital world means understanding websites. Before thinking about building the presence of your business online, taking these few minutes to go 'back to basics' can make for a great starting point.
Good luck!
Our FREE ProfileTree knowledge archive… How to check backlinks for your website | How to Audit your Website's Content | Improve your Domain Authority for your Website | Guide to E-Commerce Website Development | How to Analyse your Website's Performance | SEO Services for Your Website | Website Analysis | <
Unmissable QUICK READ What Is? guides… Website Audit | WordPress | KPI | Web Designing | Web Development | eMarketing | Logo | Social Media | PPC | Google Maps | Blog | Reputation Management | Google Assistant | Domain Name | Organic Reach | Content Plan | Content | Social Media Strategy | Drone Photography | Facebook Live