If you're a business owner, you'll have heard the term but we're guessing you've heard a lot of conflicting advice?
Let's demystify SEO, starting with what SEO means and the huge difference it can make to your online marketing.
Search engine optimization (SEO) has evolved from a nice-to-have to a must-have for brand growth as consumers overwhelmingly turn to Google and other search engines to research purchases online. Websites failing to appear prominently in organic results face vanishing visibility over time.
Yet with incessant algorithm updates, intensifying competition, and frequent searcher behavior shifts, the SEO landscape poses ever increasing complexity for brands aiming to rank well. Success requires a commitment to understanding both the nuances of engines like Google and the true needs of website visitors.
This guide will unpack everything required for sustainable SEO success in 2023 and beyond. Readers will learn: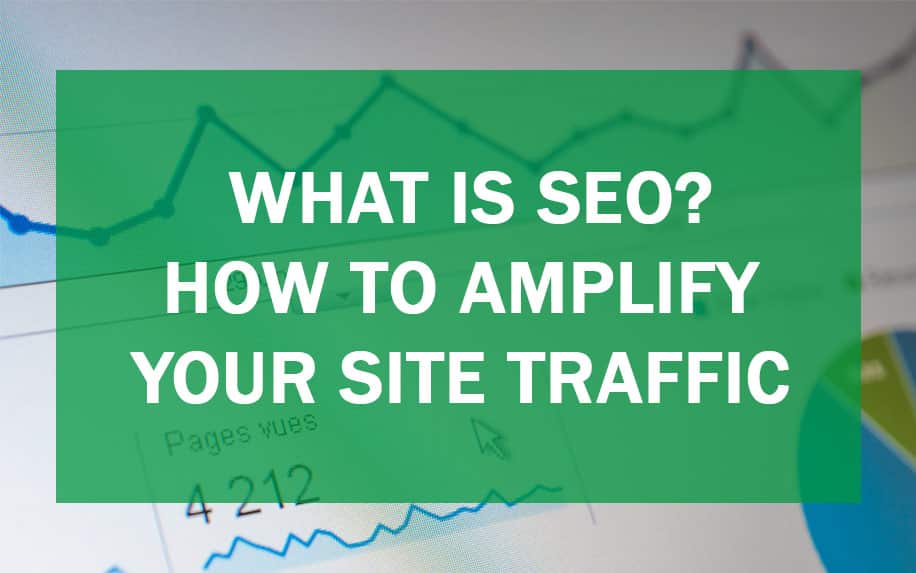 Core technical website enhancements lifting organic visibility
Content strategy and keyword principles driving relevance
Link building techniques fueling authority indicators
Resources for staying atop the latest ranking developments
IN A RUSH?! Click for our <90 second snapshot
Table of Contents
What is SEO?
SEO stands for search engine optimization, the process of optimising websites and digital content so search engines like Google, Bing and Yandex can understand what they are and index them for users to visit and experience. Once indexed the content appears in search engine results pages (SERP's)
It also represents a position within digital marketing, i.e. an SEO, someone who optimises digital content for search engines.
SEO can be described as a way of increasing the site's visibility in the search results. Let's break it down. Search engines scan your website as they look for content elements that will help it determine if it is user-friendly.
If the search engines love your site design and content, it will put it among the top results. This process is also known as crawling. It helps the search engine to present useful results to the users.
By improving your site to be SEO friendly, it means that you are working hard to make things easy for the engines to understand your content indexing.
The better the design and content quality of your site, the higher the chances of the search engine loving it and thus increased chances of getting ranked top.
What is SEO Marketing?
SEO marketing relates to a marketing strategy that aims to insure your website is at the top of a SERP for many different search queries.
Doing so will allow more people to visit your site organically (not through paid ads) and experience your content, look at your products and services and hopefully lead to more conversions.
SEO marketing is a long term marketing process that is now essential for many businesses due to the power of search engines and the fact that millions of people use them everyday to search for information as well as the best products and services to suit their needs.
What is SEO for Business Owners?
Some of the basic SEO terms to familiarize yourself with include:
SERP – (Search Engine Results Page)
This acronym stands for Search Engine Results page. This is the primary reason why the SEO marketing campaigns are made. It can also be referred to as the result page.
SEO marketing campaign aims to secure a spot for your site on the SERP. This is achieved through the use of high-quality content and using a particular set of keywords.
On-Page SEO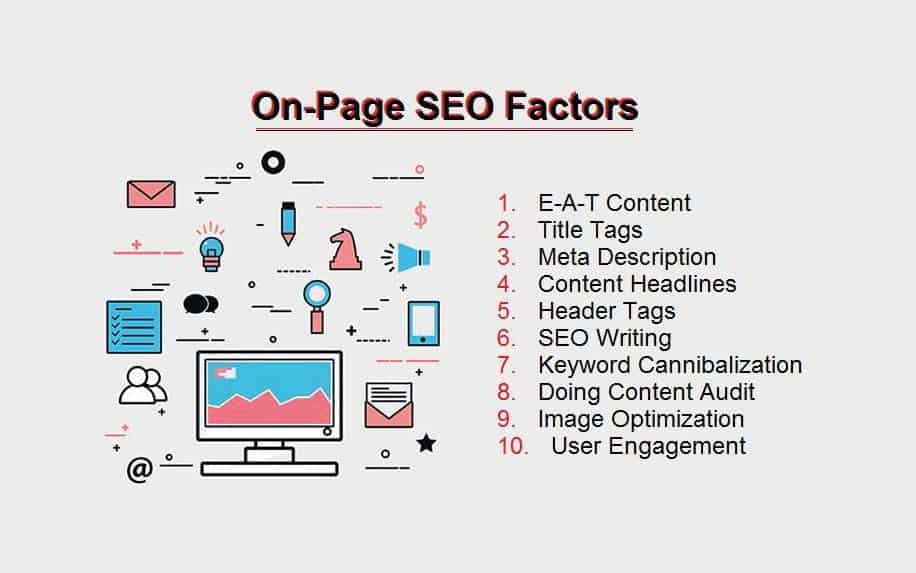 This refers to the measures or procedures that you take directly into your website to improve its ranking.
Examples of on-page SEO steps include improving the quality of your content and working on the required keywords, title and Meta descriptions.
The aim of on-page SEO is to make page indexing easier for the search engines.
The goal is to make the site relevant and easy to navigate which will make people stick to it and this is an excellent signal to the search engine that your website is trustworthy.
Off-Page SEO
These are the steps that you take outside your website to improve it for SEO ranking. Off-page means that whatever you do is not done directly on your site.
A perfect example of off-page SEO is the use of external links. If you provide good content, other site owners might love it and link their site to yours such that when people click on the link, it leads them to your page.
Also, if you want to connect your site to another company's website, you must ensure that you are connecting it to a trustworthy and well-ranked site.
If more people are linking their site to yours, it shows that your website is credible and the search engines will rank it higher.
Meta Descriptions
You have probably come across meta descriptions but you had no idea of what it is. This is a summary or a short description below the title.
It gives a general overview of what you are about to read. Meta descriptions are an essential element of SEO.
If you use the right keywords, it increases the chances of being ranked top. It aims at helping readers to decide if what they are about to read is relevant regarding what they are looking for or not.
A good Meta description should be at least 150 characters.
Keyword Research and Target Keywords
Keyword research is the process of identifying the frequently searched words by users regarding your products.
For example, if you sell health products, the frequently searched keywords could be health. In this case, you will have to conduct online research to know which keywords match your business.
Target keywords, on the other hand, are what you come up with after conducting keyword research using a search tool. These will be the frequently used keywords on your website.
Linking and Link Building
This is a crucial part of SEO. There are two types of links structure; internal and external.
An internal link building is a link that connects one page of your site to the other especially the landing page.
As the readers view a particular page and come across an internal link, they are supposed to click it so that it can redirect them to another page on the same website.
External link building, on the other hand, is also known as backlinking.
This directs the readers to another website where they can get more information concerning the same services or products that you are offering.
Again, you have to ensure that you link your site to a trustworthy site if you want the search engines to rank you high.
Benefits of SEO to Business
So, what's in for you and your business after you optimize your site to be friendly to the search engine? Let's look at some of the benefits of this process.
Increased sales
This goes without saying. Increased traffic means increased chances of sales. Whenever an individual is looking for a product related to yours, your site will appear at the top, and most people love clicking on the first link. The bottom line is increased traffic thus maximum sales.
Increased conversion rate
If your site is optimized, it means that it is user-friendly. It is easy to navigate and the content used is high quality. This includes the videos and images used.
If so, the readers will get impressed, and chances are, they will end up wanting to try your products. The rate of conversion will be higher, unlike the 'un-optimized' sites.
It is Cost Effective
SEO search engine optimisation is the most cost-effective marketing campaign. It does not cost you much, and it only targets people that are actively looking for your products.
You do not have to set up a high budget to attract prospects. All you need is to work on your site. Make it friendly to both the users and the search engines and leave the rest for the search engines to handle.
Also, since SEO targets people who are actively looking for your products or services online, the results are likely to be more effective than other marketing campaigns.
Enhanced Site Usability
As you try to improve your site and make it easy for navigation by the search engines, SEO makes your site more navigable and easy to use for users.
SEO entails rearranging your site's design and links to make the pages and content on the site easy to find.
Contrasting organic vs paid search and covering some recent Google algorithm updates:
Organic Search vs Paid Search
Organic:
Pages appearing in search results based purely on relevance + authority
Keyword optimization across titles, URLs, content, markup signals relevance
Rankings shift according to external link profiles and on-page changes over time
Paid:
Search ads appear above or alongside organic results because companies pay for placement
Ad copy and landing pages can focus directly on commercial intent
Costs-per-click bid model makes scaling budgets efficient
Latest Notable Google Algorithm Updates
BERT – provides AI advancements improving semantic understanding and context behind queries to better match them to helpful content.
Discovery – focuses directly on line-breaking content deemed most original, educational, credible and insightful to showcase it higher in results.
Product Reviews update – elevates in-depth, trusted reviews while preventing low-effort, promotional content from manipulating rankings through over-optimization.
Staying abreast of these updates allows aligning content strategies to quality signals search engines now emphasize more directly in evaluating page relevance.
Organic traffic value statistics and negative SEO tactics to avoid:
Organic Traffic Value Statistics
Organic search accounts for 51% of all website traffic on average, more than any other channel (Source)
Google reports that 60% of SMBs get a 1st page search presence without paid search spend (Source)
Ranking organically in Google's top 5 organic slots drives an average conversion lift of over 250% (Source)
SEO-sourced conversions have order values on average 2x higher than other channels according to Litmus at $31 CPA vs $15 next closest (Source)
Negative SEO Tactics to Avoid
Keyword Stuffing: Jam packing content with unrelated keywords
Hidden Text/Links: Visually hidden to users but meant to fool search engines
Link Schemes: Large network buying/selling links specifically to manipulate algo
Scraping: Copying full content of pages from other sites as your own
Doorway Pages: Pages over optimized just for ranking keywords but low quality for users
Ideally, discussing both the incredible organic opportunity along with unsafe tactics conveys both importance of sustainable white-hat SEO.
What are the Phases of an SEO Campaign?
Search engine optimization keeps changing as the search engines reorganize their algorithm criteria as they try to offer users with useful information.
You need to understand the basics of a good SEO campaign to get great results. Some of the essential aspects involved in the SEO campaign.
Improving the Website Content
Content is everything. Although the SEO algorithms make a lot of changes to enhance your site, one thing remains intact, your original content.
If your site has good content, it increases its credibility as the search engines find it as a reliable source of information. This is paramount for a successful SEO campaign. Ensure that the content is original and unique if you want it to be ranked top on the SERPs.
The search engine bots crawl throughout the site as they search for original content related to the specific keywords and if they find your site to be one, it will help generate more traffic for you.
Also, the content must be relevant. Ensure that what you offer the readers is connected to the specific sector or products and that it is useful to them.
This establishes your website as reliable for the particular topic thus letting the search engines rank your top.
Lastly, the content should be shareable. This allows the readers to share it if they love it. Also, you can share it to other social media platforms as this helps in drawing more traffic to your page.
As mentioned earlier, backlinks are an essential element of an SEO campaign. However, you need to understand that link building should not be done just for the sake of it.
It is not about the number of links built. Instead, it is about the quality and trustworthiness of the links you decide to create on your site.
Ensure that the links come from relevant sites, websites that are authoritative in that specific sector or niche and should be ranked high on the SERPs.
The other aspects include keywords, title tags, and Meta descriptions.
A specialist like ProfileTree can help make the SEO changes that matter using the very latest expertise.
You can also access our huge online archive of clear, Quick Read guides to essential business and digital marketing subjects.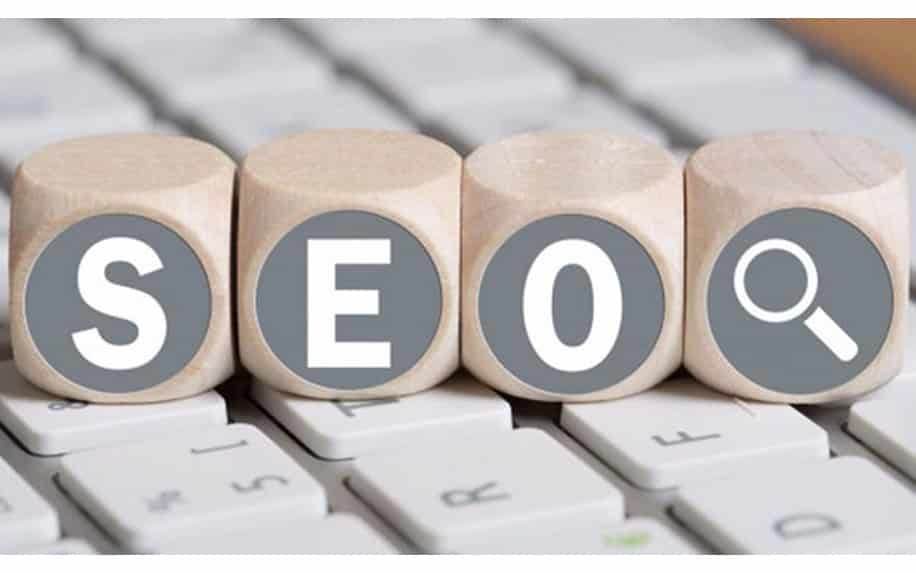 case study demonstrating the ROI potential from SEO:
Case Study: Home Services Company Drives 722% ROI via SEO
The Challenge: Home services company MyHelper wanted to decrease reliance on expensive paid search marketing channels and drive more organic leads from Google. However, lacking SEO expertise internally, they struggled to gain traction.
SEO Strategy and Plan: After a technical SEO audit and competitive analysis, MyHelper implemented an organic growth roadmap focused on optimizing site architecture, enhancing blog content quality/consistency, and earning high authority backlinks from relevant sites.
Over an initial 8 month period, MyHelper created detailed service pages highlighting their experience, published 20 localized blog posts targeting high volume keywords, and secured features as a domain expert in trade publications.
The Results: Within a year of starting their SEO initiative, MyHelper achieved:
722% return on investment based on a 305% increase in organic traffic and new customer conversions
$460,000 incremental annual revenue attributable to SEO
#1 rankings for over 100 localized home service keywords
The success underscores SEO's revenue growth potential and underscores how technical enhancements and expert content development can unlock huge ROI.
What Is SEO? FAQ
Q: How long does it take to see SEO results?
A: Organic growth gains momentum over 3-6 months, but 12+ months needed for sustained rankings growth as signals compound.
Q: Can anyone do SEO work?
A: SEO integrates many competencies – content writing, technical development, data analysis – requiring strategic expertise. SEO consultants often deliver best results.
Q: Is all SEO content writing the same?
A: Quality on-page content needs optimization and integration across user and search intent to drive conversions.
Q: How much should I budget for monthly SEO costs?
A: Depending on needs, monthly retainers often range from $1,500-$5,000+ for enterprise brands and $750-$2,000 for SMBs.
What Is SEO? Conclusion
Search engine optimization represents the most scalable, sustainable digital channel for elevating brand visibility and unlocking website revenue growth. And with constantly evolving algorithms, ensuring content quality and technical frameworks match best practices proves critical.
Gone are the days where short term manipulative tactics delivered quick wins – playing the long game based on site visitor intent now rules supreme. The brands committing to learn and adapt to these principles will gain advantage.