What is Photoshop? Adobe Photoshop is an image-editing and photo-retouching application that is widely used by professionals and novices alike. With the right user, Photoshop can create, enhance, and seamlessly edit images, artwork, and illustrations.
Adobe Photoshop is the industry standard image editing software used by photographers, designers and visual artists worldwide. First released in 1990, it has grown to become the dominant raster graphics editor with versatile tools for everything from photo retouching to digital art. This comprehensive guide will cover Photoshop's origins, evolution, key features, and a beginner's tutorial to get started.
Photoshop has become the industry standard for simulating real-life paintings, changing background images, or manipulating just about any other image, pretty much irrespective of the format.
There are several variants of Photoshop, including Photoshop Elements, Photoshop CC, and Photoshop Lightroom.
Photoshop is probably the most well-known image manipulation tool on the market and is widely used by professional graphic designers, photographers, and web developers worldwide.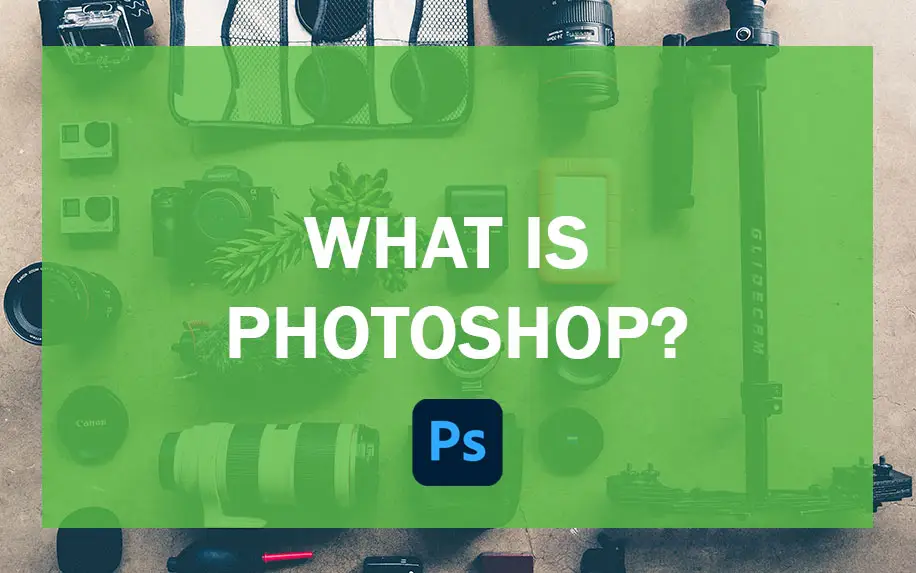 Let's take a closer look at what Photoshop offers, which makes it so ubiquitous.
The History and Evolution of Photoshop
Photoshop was originally created in 1987 by brothers Thomas and John Knoll as a basic image editing program called Display. It caught the attention of software company Adobe, who licensed and released Photoshop 1.0 in 1990 exclusively for Apple. Early versions focused on basic image editing for digital devices.
Photoshop 2.0 supported CMYK colour models, JPEG compression and greyscale editing in 1992. Layers were introduced in Photoshop 3.0, revolutionising image compositing and manipulation. Further milestones included adjustment layers (4.0), editable type (5.0), editable vector shapes (7.0) and Camera RAW editing (Photoshop CS).
Major recent releases include:
Photoshop CS2 (2005) – Vanishing point, spot healing brush
CS3 (2007) – Non-destructive smart filters, 3D editing
CS4 (2008) – Smoother panoramas, adjustment panel
CS5 (2010) – Content-aware fill, puppet warp
CS6 (2012) – Video editing, blur gallery
CC (2013) – Cloud sync, advanced 3D tools
CC 2014 – Focus masking, linked smart objects
CC 2015 – Artboards, glyph/font management
With each version, Photoshop continues to expand its capabilities for image creation, editing and compositing. It retains its dominance thanks to Adobe's constant innovation and large user community.
Key Features of Photoshop
Layers
One of Photoshop's most powerful features is layers. Layers allow you to stack and arrange various elements in an image independently. Some key capabilities include:
Move, resize, rotate, delete individual layers
Adjust opacity and blending modes
Create layer masks to hide/reveal parts of a layer
Add adjustment layers to apply edits non-destructively
Merge layers together
Layer styles for effects like drop shadows
Layers enable non-destructive editing and complex image compositing. For example, you can take a background photo, overlay edited objects on layers above it, apply adjustments using layers, and merge it all into one cohesive image.
Selection Tools
Photoshop provides a range of selection tools to isolate parts of an image you want to edit:
Rectangular and Elliptical Marquee tools
Lasso for freehand selection
Magnetic Lasso to snap to edges
Quick Selection brush to automatically select an area based on tone and colour
Magic Wand to select similarly coloured sections.
Once selected, you can manipulate just that part of the image while protecting the unselected areas. Common uses include applying local adjustments, cutting objects to paste into a new background, applying targeted filters and more.
Retouching and Restoration
Photoshop includes filters and tools for retouching images and restoring vintage photos:
Healing brush to remove imperfections by sampling texture from other areas
Patch tool to replace larger sections seamlessly
Clone Stamp tool to duplicate objects/textures
Content-aware fill to replace selected areas with surrounding content
Color correction and tone adjustment filters
Noise reduction and sharpening filters
With practice, you can retouch blemishes, whiten teeth, replace backgrounds, remove objects, colourize B&W images and bring old photos back to life.
Different types of Photoshop:
There are three main types of Photoshop:
Adobe Photoshop CC: This is the full version of Photoshop, which includes all of the features and tools that the software has to offer. It is designed for professional photographers, graphic designers, and web designers.
Adobe Photoshop Elements: This is a simplified version of Photoshop that is designed for hobbyists and beginners. It includes many of the same features as Photoshop CC, but it is easier to use and less expensive.
Adobe Photoshop Lightroom: This is a photo editing and management software that is designed for photographers. It includes features for managing and organizing photos, as well as editing features such as colour correction, white balance, and noise reduction.
Which type of Photoshop is right for you?
The best type of Photoshop for you depends on your needs and budget. If you are a professional photographer or graphic designer, then you will need the full version of Photoshop CC. If you are a hobbyist or beginner, then Photoshop Elements may be a better option for you. And if you are looking for photo editing and management software that is specifically designed for photographers, then Adobe Photoshop Lightroom is a good choice.
What is Photoshop CC?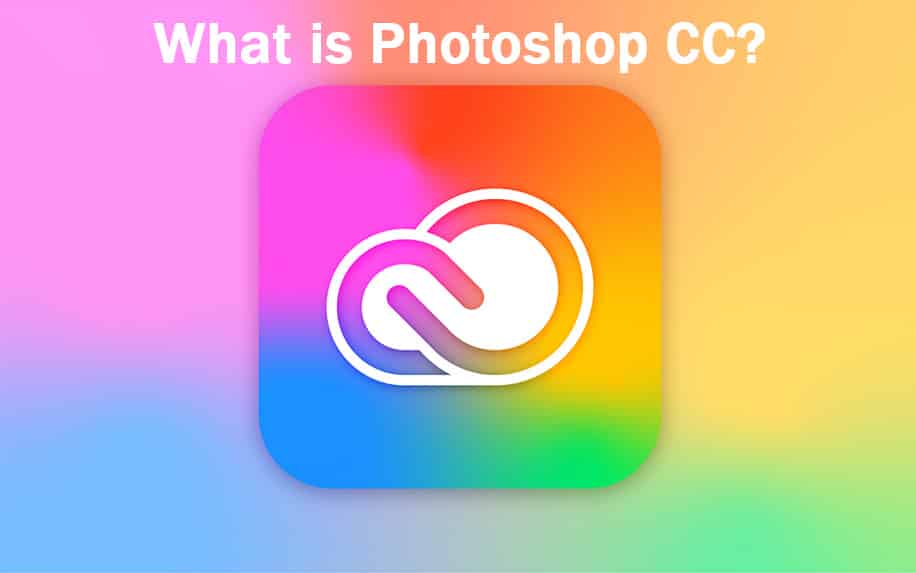 Photoshop CC stands for Creative Cloud, a version of Photoshop that is available via subscription. It is considered a licensed version, with it being the preferred version for professional applications.
Photoshop CC is available as a part of a suite with Photoshop Lightroom and the broader creative cloud subscription. It's an advanced imaging software used by web professionals, video editors, and professional photographers.
There is a significant learning curve, so novices are typically swayed away from Photoshop CC.
What is Photoshop Elements?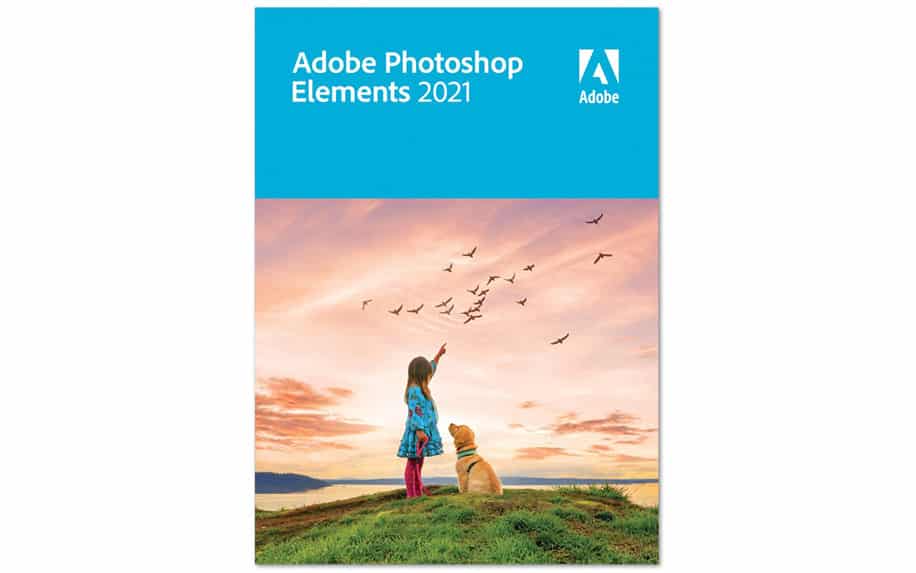 Photoshop Elements is the preferred program for beginners and everyday consumers. Photoshop Elements contains many of the capabilities found in Adobe Photoshop CC, but they are much more streamlined and simplistic.
It's built using the same core digital editing software and technology as the more powerful Photoshop CC. With Adobe Elements, users can manipulate colour, crop, repair flaws on a whim, and draw on the image.
Limitations and What Is Photoshop Used For
When it comes to the usage of Adobe Photoshop and Lightroom, the best option will boil down to preference and the type of photography that you do. However, there are specific areas where Photoshop will outperform Lightroom.
For example, if you need advanced retouching at the pixel-by-pixel level or more advanced techniques, then Photoshop is preferred. Composites and HDR will also fare better within Photoshop.
With Photoshop, you can create panoramas. Lightroom also has this ability, but you will have less control of the effect and final product.
Which Photoshop Version is Right for You?
Ultimately, there is no right answer when it comes to using any one product in the Adobe Photoshop family. Thankfully, you can use Lightroom and Photoshop together since they are designed to integrate when needed.
If you're just getting started with photography and need image editing software, then Lightroom is the place to begin. You can add Photoshop to the mix if you need more advanced editing to bring your post-processing creativity to the next level.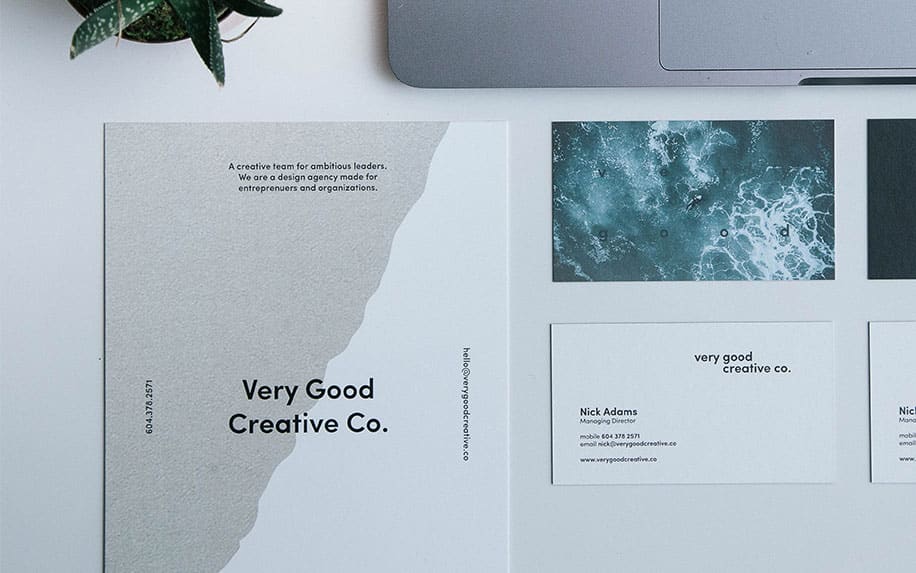 Brief History of Photoshop
The history of Adobe Photoshop begins back in 1987 when Ph.D. student Tom Knoll, created a graphics application in a Macintosh Plus. The rudimentary software could display gray-scale images on a monochrome display.
Tom's brother, John, was a photographer who persuaded him to turn it into an image editing software. Originally, Tom called his finished product ImagePro.
Two years later, Adobe bought his program. Finally, on 1 February 1990, Adobe released Photoshop 1.0. It was dedicated for use in high-end platforms and was solely utilized by professionals. With future reiterations, Photoshop became much more advanced in editing images.
Photoshop 2.0 and 2.5 brought the pen tool, CMYK colour, and added colour palettes. Photoshop 4.0 brought in the user interface that most Photoshop users are familiar with today.
Development of Photoshop Functions
On May 1, 1998, Photoshop 5.0 was released. Iit added its newest function: the ability to edit text and undo actions using the history palette. Area selection was also made significantly easier on this version of Photoshop.
At the dawn of the new millennium, Photoshop 6.0 came out, spotlighting vector shapes and blending options. As Photoshop evolved, additional software was used in a sort of suite. Creative Suite catered to all design needs, ranging from graphic design to photography and video editing. Photoshop CS – or Photoshop 8.0 – came out in 2003.
With this form of Photoshop, designers had access to scripts and languages. Throughout the second half of the 2000s, CS2 and CS3 came out, with many of the corresponding tools making editing easier for professional photographers.
These versions added the red-eye removal tool and made it much easier to navigate the software.
Popular Adobe Photoshop Plug-Ins
One of the other reasons that Photoshop has stood the test of time is the fact that it is easy to add additional functions using third-party plug-ins. Essentially, these are additional pieces of software which can be added into Photoshop and accessed directly as you manipulate images.
Let's take a look at a few of the most popular examples of plug-ins for Photoshop.
Pexels Plugin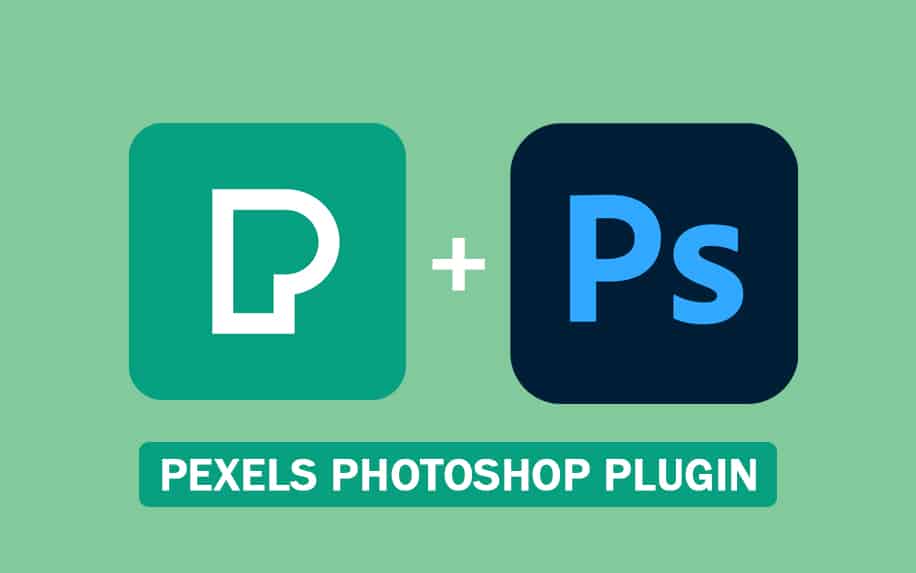 The Pexel Plugin is one of the more popular plug-ins for designers who need access to a pool of stock images for their projects. This plug-in allows easy access to the website's stash of photos without you being required to open additional applications or windows.
RH Hover Color Picker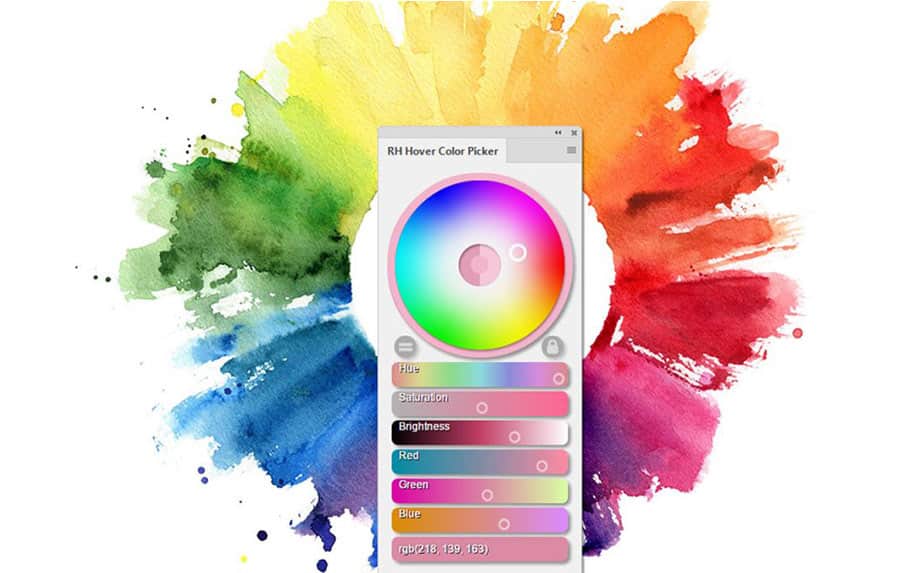 This plug-in is perfect for those who work closely with colour. This lightweight plug-in lets you quickly pick a colour for the proper occasion or a specific effect. You'll also be able to customize your colour with sliders, providing more control compared to what you can do with the standard colour picker that comes with Photoshop.
Filter Forge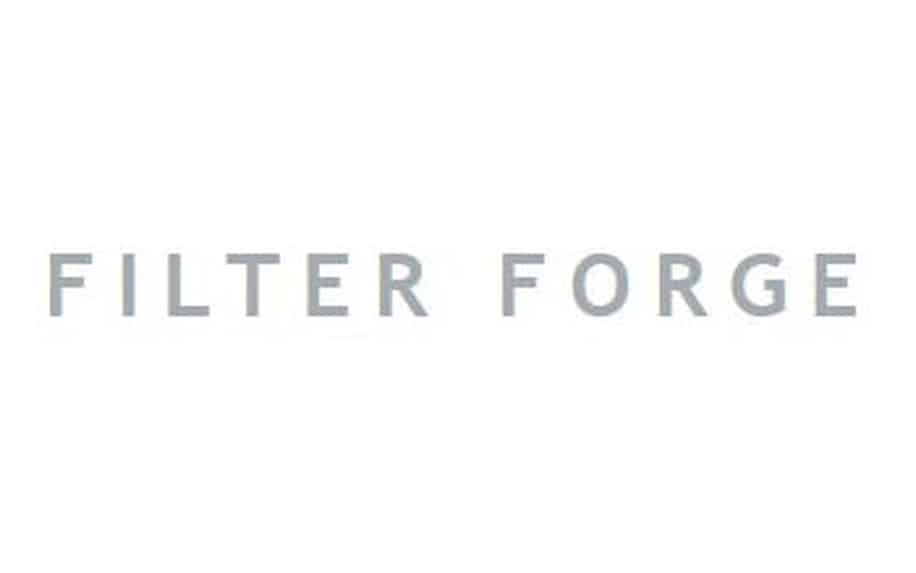 Speaking of filters, this plug-in is the go-to application for those who want to apply visual
effects to the images while also enhancing them. There are over 12,000 user-created filters to choose from.
Version 6 of Filter Forge offers full 64-bit support for Mac and Windows, with version 7.0 releasing an array of upgrades.
Corel ParticleShop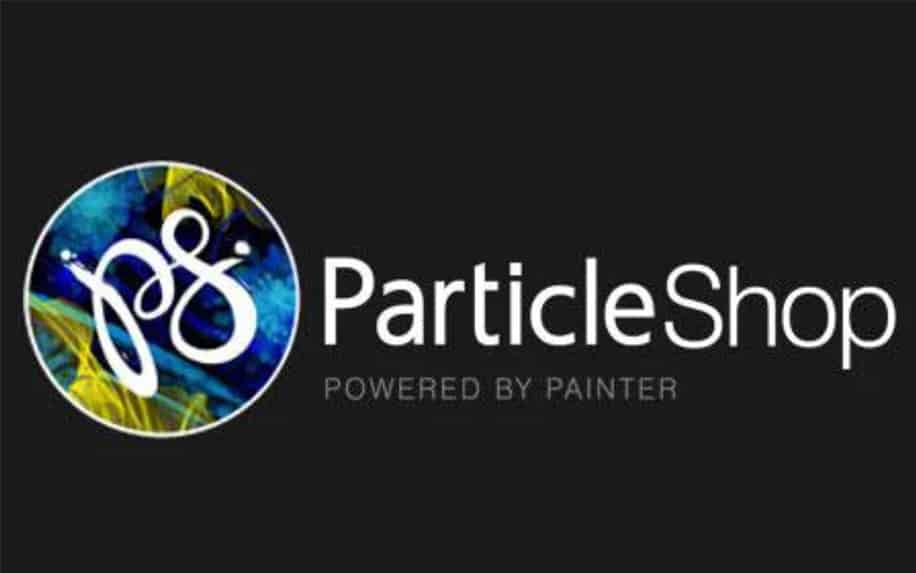 If you're creating digital art with Photoshop, then Particle Shop will streamline the process. You have access to 11 different brushes that will bring your composites to life, enhancing your paintings, photos, and illustrations with the help of custom textures.
The versatile plug-in can also be used with pressure-sensitive tablets or a touchscreen laptop.
What Is The Latest Version of Photoshop?
In the past couple of years, Adobe has shifted as to how they sell their applications, opting for a renting model. This decision was made to help thwart piracy and unauthorized access to Adobe applications.
Instead of a one-time purchase to use their software, Adobe is now adopting a subscription service for those who want to use their image editing applications. This subscription service includes 100 GB of cloud storage, video tutorials, and access to your own portfolio website.
For those who are serious about their editing or using Adobe Photoshop for professional services, you'll have access to Creative Cloud All Apps for a higher charge. This subscription brings all of Adobe's software, including Illustrator, Lightroom, and Premier Pro.
Resources for learning more about Photoshop:
Here are some resources where you can learn more about Photoshop:
Adobe Photoshop Tutorials: This website includes a variety of tutorials on how to use Photoshop, from beginner to advanced topics.
Photoshop Essentials: This book by Russell Brown is a good introduction to Photoshop for beginners.
Photoshop Masterclass: This book by Bert Monroy is a more in-depth guide to Photoshop for intermediate and advanced users.
ProfileTree Web and Digital Marketing Agency: A team of experts who provide one to one training on a range of digital skills, online or in person as well as a wide range of YouTube Photoshop tutorials.