What is Tumblr? As well as being one of the top social media sites in the world, Tumblr is also a platform for building and growing online communities. It has grown substantially during the last decades as a preferred portal for creating personal blogs and microblogging.
Specifically, it is a popular place for people to post, re-blog, and share content with those who have similar interests.
Tumblr offers a high-degree of anonymity. Unlike many personal social media sites such as Facebook and professional social media sites such as LinkedIn, the Tumblr platform allows users to create blogs without revealing personal information to other users that visit their page.
Although many social media sites that have experienced fake profiles or duplicate profiles and have tried to clamp down on them, the anonymous nature of Tumblr profiles makes it a very different service.
As of June 2018, Tumblr had a cumulative total of more than 417 million blogs and more than 161 billion posts.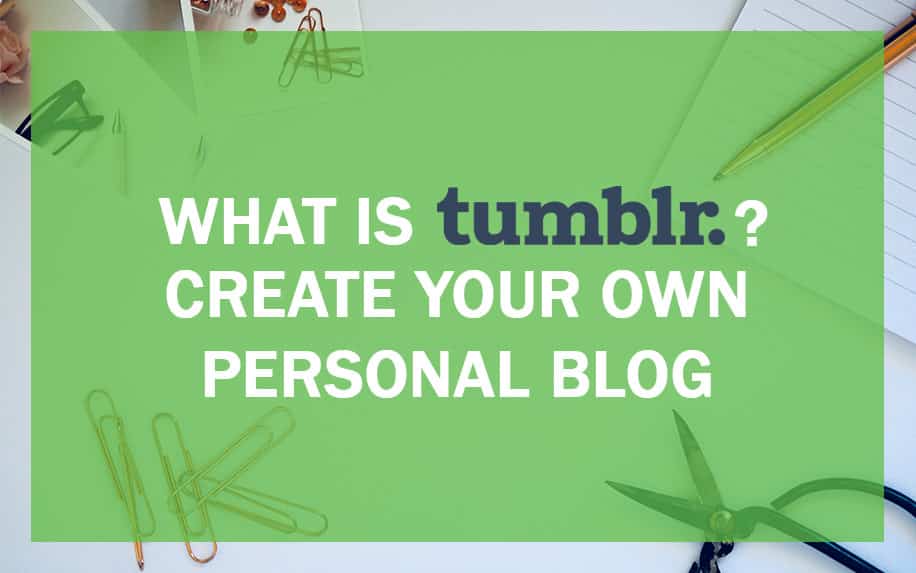 Currently, Tumblr has almost 500 million users around the world, indicating the dramatic growth that has taken place as Tumblr has become a popular site for users to share inspirational posts, diaries or journals, and a variety of other blogs.
What is Tumblr Used for?
Tumblr allows users to share posts, publish blogs, and connect with others throughout the world. Users have an added benefit of creating profiles that offer a level of anonymity, although they do need a valid email address to create a profile.
The email address they use and a password they create allow users to log onto their accounts. Anonymous users and those without active Tumblr accounts may visit a large number of the blogs and posts without signing onto the site to get past a firewall.
This allows for an experience similar to Twitter where people can "follow" friends, famous people, and others randomly while on their accounts and browse accounts that they find through Google or other search engines.
Those logged onto their accounts can "like" and "follow" others, as well as reblogging content.
Users have the ability to edit settings if they wish to limit the information they share with others. For example, they have the ability to show or hide the posts they like as well as the blogs that they follow.
By hiding that information, the user can keep their preferences somewhat more private.
However, users need to know that any individual post they choose to "like" will have information visible to others that allows them to notice the user has liked the post.
Users have the ability to add or remove posts and blogs they follow, as well as the capability of blocking another user from accessing their blog and contacting them through the site's messaging system.
Communication Settings and Privacy
Communication settings determine who can contact a user. Under the appearance settings, a user can permit others to ask questions, including random ones, let people share posts on their blog, and limit messaging capabilities only to other users that they follow.
A "safe mode" option allows users to set their accounts so that only others with valid accounts who are not minors can see their posts or contact them. The user has the ability to select their blog as one that is safe for general audiences or one that has sensitive or explicit materials.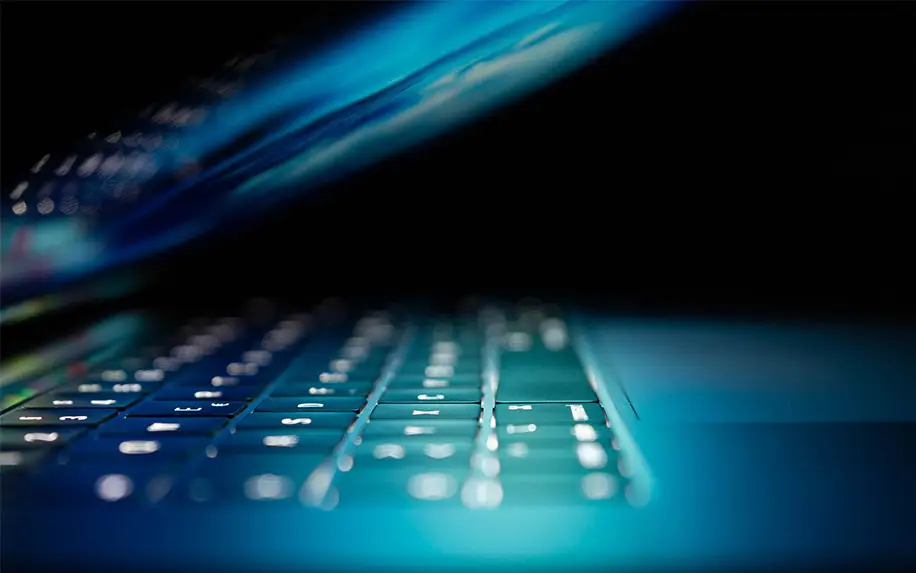 Similar to other social media sites, there are a number of pornographic and adult-themed blogs on Tumblr. Users with such content are expected to have their content clearly identified as adult-oriented or not safe for work (NSFW) computers.
Tumblr tries to remove illegal content, such as material under copyright, certain types of pornography, and other materials prohibited under various jurisdictions, but the anonymity of profiles and the rapid nature of reblogging make this a difficult task.
Users who visit not-safe-for-work NSFW blogs may encounter images or depictions that are illegal to view or download, so they should exercise caution.
What is the Tumblr App?
Tumblr presently offers four different apps on its website. Two of them allow for excellent experience with mobile devices and the other two enhance the capabilities when using browsers.
A mobile app for Android devices,
A mobile app for iPhone and iPad devices,
A browser extension for Chrome,
A browser extension for Firefox.
This is in addition to the main browser-based platform. The idea here is that users and creators should be able to easily publish, share, or engage with content no matter where they are.
Let's take a closer look at what you can do with Tumblr.
How is Tumblr Used?
When a user establishes a Tumblr account, they immediately have an opportunity to select blogs by broad topics that they can follow.
As the user likes and follows other sites, they build networks of content they like that can be viewed by the user alone or shared with others, depending on the appearance and privacy settings selected.
The website allows users to post a variety of content, including plain or hyperlinked text, as well as photos, quotes, chat notes, links, audio content, and video content. External links to multimedia at YouTube, Vimeo, and similar sites are also permitted.
Although individual users have the ability to limit some communications and information through privacy settings, all accounts have a searchable archive available. Just go to https://USERNAME.tumblr.com/archive where "USERNAME" represents the name of the blog to see a list of all posts and reblogs in reverse chronological order.
Tumblr User Interface
Each item shown will also indicate the number of notes, including posts, reblogs, and commentaries added since the original post. This gives a metric of how frequently an item is shared. The archive function is helpful in searching for items blogged or reblogged from a profile.
The visual nature of Tumblr makes it an excellent platform to share photographs, drawings, and other visual media.
Most common image formats are supported, including GIFs. The visual emphasis makes Tumblr a popular site for various fandom groups, manga, photographs, drawings, brief videos, and similar multimedia.
Users can share and reblog content from other Tumblr blogs they can access as well as post their own material.
Users often encourage reblogging of their content by others, as long as proper attributions are included, because each time an item is reblogged it has more "notes" attached to it and becomes easier to locate.
Dashboard and Back-End
Users primarily control their conversations, posts, and settings from the dashboard page related to their account. From the dashboard page, they can create content, search for content, examine recommended blogs based upon their interests, and see what is trending.
The search portal for Tumblr, similar to other social media sites, does not include all content available.
This is due to some content having restrictions due to safe mode settings as well as the sheer number of posts available that make searching for an item seem more like looking for a needle in a haystack.
Similar to other social media and networking portals, those who use Tumblr should be wary of possible privacy concerns. The general rule of thumb to remember is that a user should never assume that anything they share on Tumblr will remain private if shared with others on a post or in a message.
Also, any comments that a user adds when reblogging a post created by someone else or by them at a previous time may remain visible even if an account is deactivated.
Exercise Caution While Using Tumblr
Exercising caution is highly recommended. There have been instances where younger users have received requests to provide photographs, engage in chat, or otherwise interact with anonymous users that would cause alarm for many parents and guardians.
Due to the largely anonymous nature of many profiles and the relative ease with which a person can create multiple blogs, users should also exercise caution when reviewing content posted by others.
Those looking for answers to questions for serious topics should consider that most of the content posted on Tumblr comes from sources that cannot be verified. Tumblr is clearly best suited for those who enjoy its entertainment and social or recreational networking value rather than view it as an authority on any given topic.
It is also a very popular platform for users with niche interests, who are seeking communities of like-minded individuals.
Deleting an account is easy. Anyone can close their account by going to the bottom of the page where they edit their preferences.
Even if a person closes their Tumblr profile and it becomes deactivated, please note that some content and elements may remain, such as the user's content that was posted and shared by others.
Why Should I use Tumblr?
Tumblr is a great website for those who have something to say and don't mind engaging with followers and other users from all over the world.
In most cases, users follow others or have followers that do not know by name. As Facebook has started to lose some followers among younger users, millennials who have established Tumblr accounts have embraced the website as a great way of communicating and sharing content.
Most users focus on specific niches when using Tumblr rather than using it as a social networking site for a broad range of expressions. Now that you know the basics of Tumblr, you can enjoy exploring all it has to offer.