Ever wondered how YouTubers make money and how you can do the same? Simply by YouTube monetizing their videos, YouTube users have found a way to profit from their content.
In 2007, YouTube madeYoutube monetizing options became available for many YouTube accounts, allowing YouTubers to gain money through their Youtube by allowing ads to be displayed on their videos and channel.

The way it works is very simple, the companies pay YouTube for showing the advertisements and YouTube shares some of these fees with you.
Monetizing Youtube Channels: Where To Start
If you run a consistent YouTube channel, you've definitely thought about some ways to make some money off of it, and maybe turn it into your main source of revenue. After going through very easy and simple steps anyone could monetize YouTube channels.
First of all, you will need to activate monetization on your YouTube channel. This process is very easy and you can find it in the 'Step by Step: How To Monetize YouTube Videos' section below. After that, your videos will be submitted, analyzed and approved for monetization.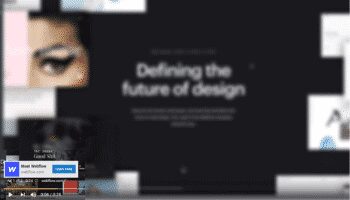 At that point, you should be concerned with your AdSense account. You will be need to create an AdSense account and associate it with your YouTube account in order to receive the revenue that is generated from these ads.
Hold Up.. That's Not Just It With YouTube Monetizing
According to an article posted on the YouTube Creators Blog by Ariel Bardin the VP of Product Management at YouTube, YouTube monetization options are not available for any, as was the case in the past.
In 2017, YouTube implemented a threshold for monetizing YouTube videos, as a way to stop people from creating fake accounts and fake content as a means of making money. From that point, to activate your YouTube monetization options, you need to have reached 10,000 lifetime views on your channel.
YouTube realizes the way users make us of YouTube as a source of income which, however the important part is that the earning the money happens in an ethical way rather than the easy way. The implementation of this rule stops people from re-uploading others' content and making sure that none else earns any revenue from it.
Through this YouTube will be able to assess the quality and validity of the channel, and acts as a way to inspire content creators and YouTubers all over the world and keeps brands away from offensive videos and fake accounts and makes sure that the monetizing revenue ends up in the right hands.
How Can I Make Sure My Videos Get Approved?
There are a couple of things YouTube looks at to make should your account is eligible to monetize YouTube videos.
Your videos must be completely yours and you must own commercial rights to everything in the video. For example, if your video features a Justin Bieber song in the background, and you are not Justin Bieber, you will not eligible for YouTube monetizing.
To learn more about copyright and YouTube's commercial rights policies visit Youtube's Copyright Centre.
Make sure that your videos abide by YouTube's Terms of Service, Advertiser Policies and Community Guidelines. Keep in mind that things like impersonation, threats, spam, scams, and violent or graphic content are not permitted by YouTube community rules and regulations.
Don't overlook the lengthy Terms of Service document as it is rather long, you should take a look at it to make sure that your videos are eligible for YouTube monetizing. That way, you can ensure that your channel and your videos will be approved by YouTube for monetizing.
How Much Money Will I Make?
The amount of money you make depends on two main factors, so it is important to keep them in mind when thinking about the amount of revenue you will gain.
The first aspect that impacts your earnings are the type of ads, considering there are the pre-roll ads and the banners that appear below the YouTube video. Usually the payment is decided per 1 thousand views.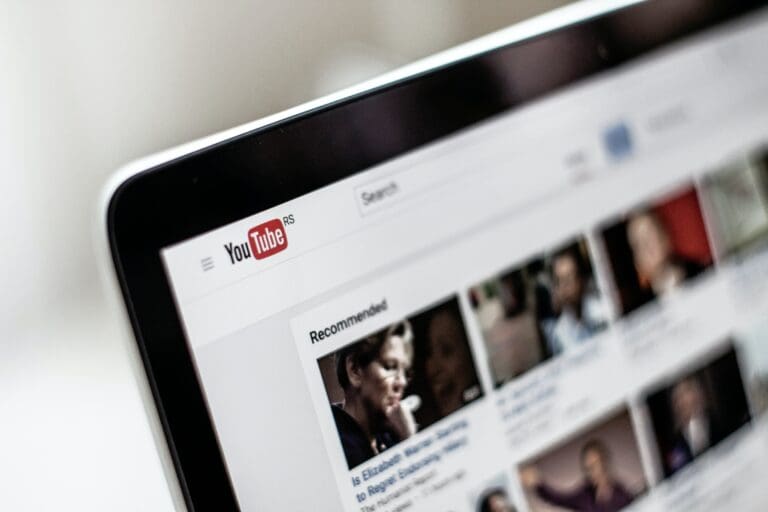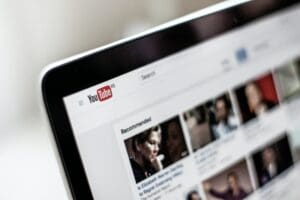 How Are the Ads Displayed?
Although it would be nice to control the types and lengths of ads that appear on your page, but the likelihood is that you most probably can not. The ads that are placed on your videos are decided by multiple factors such as, your video metadata and how you categorize your videos, all of this is gathered through your SEO and tags attached to your videos.
Even though you can not control all the ads that appear on your videos and channel, you can block ads based on their general categories through your AdSense account.
Step by Step: How to Monetize YouTube Videos
YouTube posted a quick article on how to monetize YouTube Videos. If you think that you're ready and eligible for YouTube monetization, let's look at how your can start making money!
Log- in to your YouTube account

In the top right corner of your screen, select your account icon and lick on Creator Studio

In the left menu, click on Channel and select Status and features

Scroll over Monetizing and click Enable

Follow the steps on the screen and accept the YouTube Partner Program Terms
According to the article posted by YouTube, following the steps indicated should effectively activate your monetizing options as long as your eligible for it.
Once you complete that, go to your Uploads tab, green boxes with dollar signs will appear next to the videos that are eligible for monetizing. If your videos have not been approved for copyright reason, they will appear under the Copyright Notices tab. Lastly, don't forget to link your AdSense to your YouTube account!
Other Ideas on How to Monetize YouTube Videos
The YouTube monetizing option is not the only way you can make money through YouTube, running a YouTube channel means that you are exposing yourself and your channel as an advertising space for many brands to recognize you and use you as an platform to advertise their products.
First of all, you will need to find a sponsor. A sponsor is ideally a brand that fits with the aesthetic of your YouTube channel and the nature of your videos. For example, if you're a make-up blogger, teaming up with a company for skin products makes a lot of sense. That way you can easily incorporate the product into your regular videos.
Now, it's time to start thinking about how exactly you're going to incorporate the products into your videos. Here are a few examples you can revert to:
Introduce It
Sometimes advertising a product can be as blunt as titling your video with the name of the product itself. If you already have a set of dedicated viewers, they'll be interested in what you have to say about the product and for the sake of maintaining your sponsorship they should be going things. Talk about what attracted you to the product, what's special about it and why you love it. Your viewers will enjoy you sharing what you personally think of the product2
Haul Time!
Many bloggers make use of this technique to showcase a specific product or a certain brand. A haul is basically when bloggers record a video showing what they came out with after a shopping spree at the mall or their trip to a certain store. This is type of YouTube monetizing is very popular amongst the fashionistas and makeup bloggers.
Through your shopping haul, you ideally want to reveal products subtly, and specially highlight the sponsored product as subliminally as you can.
Selling
If you have some ideas for mugs, t-shirts or hoodies get them done and start selling them on your social media accounts and through your YouTube channel. The ways of how to monetize YouTube videos do not always come from external business investing in you, start investing in yourself by creating your own brand and generating your own revenue.
Implement Into A Routine
This is where the relevance of your sponsor to your content really plays a part. You can choose to create a video of a routine you take part of and the sponsored product should be naturally embedded into your daily routine.
For example, a sports blogger could post a video of their daily morning workout, highlighting the sponsored protein shake they drink every morning.
Product Reviews
Your followers ideally look to you for support and views on things and life. Your job is to humbly show them what you think of a product and let psychology plays its part. Product reviews are when you lay out a set of products somehow related and point out the benefits and limitations of each, and which your personal favourites are.
If you're sponsored by a brand, you want it to seem the best out of the rest, so by comparing it to other products within the same category you're telling your viewers exactly what to do and why they should do it.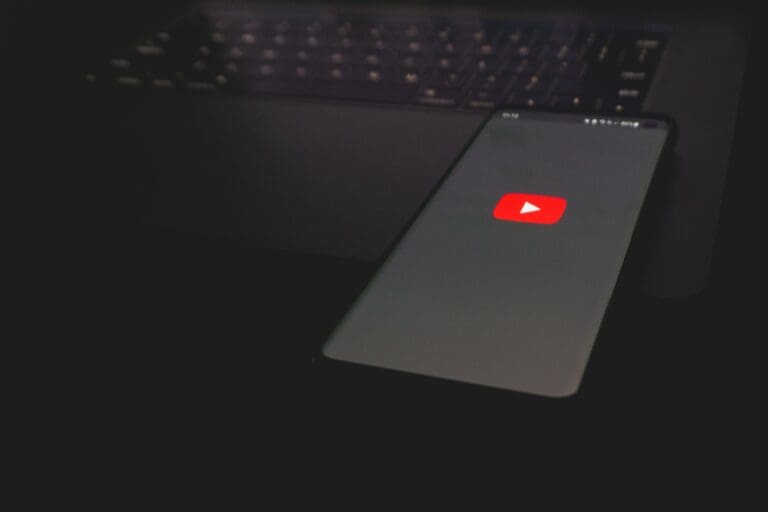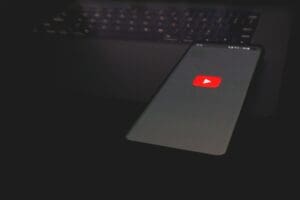 Where to Start YouTube Monetization?
First off, you should start looking at sponsors. At the end of the day, they're your source of income and you need them as much as they need you. However, the tricky part is that brands don't just sponsor anyone. YouTube monetizing options are available to those who really deserve it, this means that you should have a strong and dedicated follower and viewer base, so that brands can see that by sponsoring you, they will be reaching out to their target audience.
If you don't have that yet, and you're wondering how to monetize YouTube videos here's where you'll need to start. Begin creating your follower base and making yourself noticeable to viewers and sponsor all over.
YouTube understands that their platform serves as a means of financial income for many of their users, so they want to help you succeed. They have created a series of course available via their Creator Academy that are directed towards aspiring YouTubers. Here are some examples:
This YouTube online course guides you through the basics and the tips and tricks of creating great content through 5 lessons. If you're looking to gather a loyal audience for your YouTube channel (which is what sponsors are looking for), your content needs to be attractive and accessible. The 5 lessons within this course are titled:
Set a creative strategy

Find your passion

Vlog like a pro

Shoot on mobile

Collaboration
Through this 5 lessons, YouTuber and creators will teach you how to make the most use of your resources to create quality videos and enhance your image, and ultimately increase the number of views and subscribers to your YouTube channel.
Another online course provided by YouTube Creators is tailored specifically to helping you get discovered and find sponsors. Yes, the quality and originality of your content is extremely important, but you need to find ways to let people know what you've created and expose yourself to as many viewers as possible! Like the previous course, it is also split up into 5 lessons titled:
Search and discovery on YouTube

Make effective thumbnails and titles

Write smart descriptions

Let cards do the work

Keep your channel fresh with uploads and playlists.
If the lesson titles don't already give it away, this online course will help you grasp a better understand of how YouTube works and help you monetize YouTube channels.
What About YouTube Red?
YouTube Red provides ad-free videos for users who subscribe to it. Through YouTube Red you can watch videos offline, with not add and have access to many exclusive music, series and films.
In addition to that, YouTube red also allows YouTube monetizing options. If you're content is interesting and great with SEO, you can benefit off of YouTube Red's commission program. For every video Red subscribers view on your channel, you will gain some cash!
So.. How Much Money Will I Make?
Generally, don't expect to make a lot of money in the short terms, the pricing for these types of sponsorships are not huge and the revenue you generate will not be as significant if you don't have a huge viewer count. For that reason, it's important to focus on the quality of your content and the earning the loyalty of your viewers in order to make use of the YouTube monetizing options.
Starting out, don't be afraid to take smaller deals to build a portfolio, try to focus on the appropriateness of the sponsorship to the nature of your videos rather than the money. In the long run, this will be greatly beneficial. Once you start getting the hang of it, and offers start coming at you left and right, you need to be able to negotiate your rate and learn how to monetize YouTube channels in the most efficient ways.
You will need to determine a cost per view (CPV) for yourself which ranges from $0.02 to $0.05 if you're a smaller channel. As your viewership starts to increase, you can raise that rate up to $0.10 or even $0.25 for dedicated videos! Your rate is usually the number of views you get in 30 days multiplied by your CPV.
How Does YouTube Relate To SEO?
YouTube monetization is a fantastic way to make money from your YouTube videos and also to benefit from improving your SEO by optimising your YouTube videos. SEO increases the number of organic traffic to your website, which leads to more visibility and conversions.
Why Does SEO Matter?
Increased Visibility: Improving your SEO through YouTube videos and content writing on your website increases the chances of your content ranking highly in search engines. The higher your content appears in the search engine results, the more visibility you will get as your content will appear first before content from competitors.
Better ROI: Whether you're hoping to sell products on an e-commerce site or monetize YouTube videos, good SEO practices result in a better ROI as users will be able to discover your content more easily. Therefore, the more users you attract through SEO practices, the more likely you are to generate sales and conversions.
Increased Authority: When you generate plenty of YouTube content with a good SEO score, this increases the authority and credibility of your brand and business as users are more likely to trust your brand. Generating plenty of YouTube videos also allows you to showcase your expertise and authority in your industry, so you can both earn credibility from online users and earn money from YouTube videos.
It is clear that SEO on YouTube not only helps you generate more earnings from YouTube monetizing but also builds trust with your target audience. Trust is essential as this will encourage your audience to return to your channel and YouTube content, therefore increasing your earnings from YouTube Monetization.
Boosting Your SEO With YouTube Videos
When it comes to SEO, engagement time is a critical factor to the success of your SEO efforts. Engagement time indicates how effectively your content is holding your audience's attention.
For example, if you produced YouTube videos and discovered in your YouTube Analytics that users were only viewing the first few seconds of your content, this indicates that your videos are not holding your user's attention. In this case, you may need to re-evaluate your content strategy and SEO practices in order to increase engagement time and your earnings from YouTube monetization.
Engaging YouTube Video Content
To get the most out of your YouTube monetization, it's important to keep your content engaging to encourage watch time, increase subscribers, and increase user retention. Basically, you need to give your audience reasons to continue watching your content and return to your YouTube channel in the future.
Here are some recommendations when creating your engaging YouTube videos for monetization:
Utilise Text: Including text in your YouTube videos where appropriate helps communicate your messaging and encourages users to continue watching your videos. For best practices, ensure to include text at the beginning of your video, through captions, and a call to action at the end of your video.
Experiment With Transitions: Transitions are a great way in the editing process of your YouTube content to break up the topics in your video and hold the user's attention due to the creative aspects of your YouTube content.
Add End Screens: When uploading and optimising your YouTube video content, ensure to add end screens to generate recommended videos and playlists to view on your channel as well as a subscribe button to subscribe to your channel.
Add Cards: Adding cards allows you to add a video, playlist, or link that you would like to direct your viewers to while they are watching your YouTube content. This increases the chances of extending the user's journey as you guide them to similar YouTube content that they would be interested in.
After walking you through how to monetize YouTube videos and explaining the benefits of YouTube monetizing options, you should be ready to start brainstorming, creating and posting videos that your audience will love! Enjoy!
Don't miss:
How to Get into Marketing? Simple Steps You Can Take NOW
Video Marketing: A Must For Your Business
Marketing Qualifications: A Career Essential?
Instagram Campaign: From Selfie Platform to Full Fledged Marketing