What is Pinterest? In some ways, it's one of the most under-looked social media sites. In particular, Pinterest is one of the least utilised social platforms for businesses to connect with their customers.
In fact, Pinterest is one of the most effective places for consumer-focused businesses to reach an audience who are passionate about a given niche. Unlike sites like Facebook or Instagram, Pinterest users are more likely to be seeking out specific products.
If your business hasn't taken a closer look at Pinterest you might be missing a chance to engage with your customers in one of their favourite places.
What is Pinterest?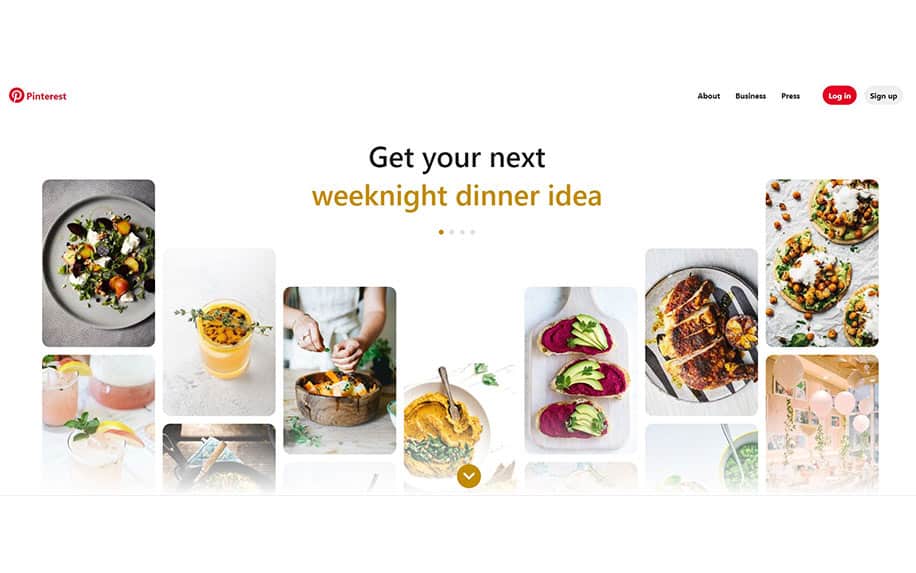 Pinterest is a visual social networking tool allowing users to express themselves through posts called "pins". The platform works in a similar, albeit digital, manner to a traditional corkboard with pinned photos.
Images or videos pinned to a user's board usually revolve around a specific theme. This becomes known as a collection of pins.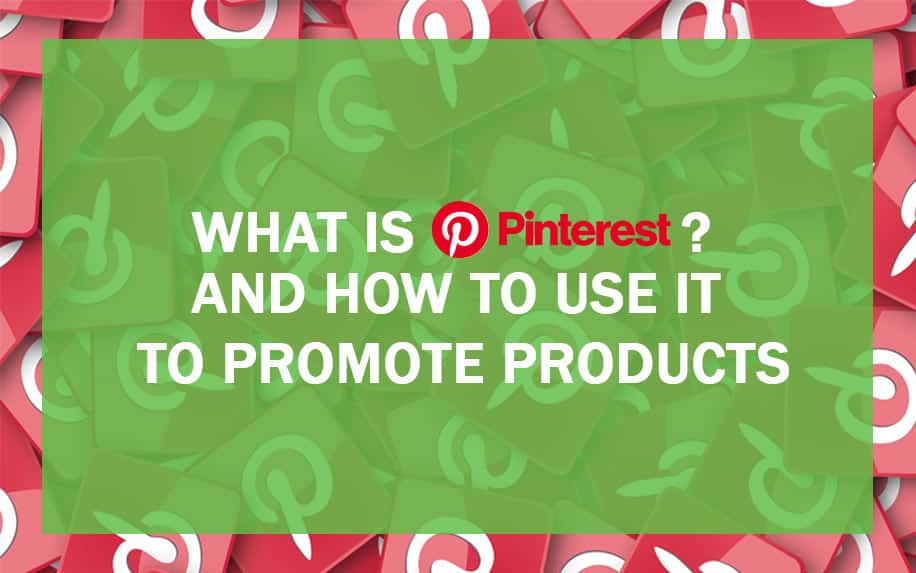 Using a visual orientation as its method of interaction, Pinterest focuses on a person's lifestyle and tastes, allowing them to discover and share with like-minded people. Pinterest's goal is to "connect everyone in the world through the things they find interesting".
What is Pinterest Used For?
Pinterest can be used for inspiration, develop wish lists, organising, or even as a business marketing tool. When the user has a specific purpose in mind, Pinterest becomes much more effective.
For example, many brides-to-be have found the ease of use of Pinterest to be a much better option to organize their wedding ideas than the bulky, three-ring binders wedding planners often use.
Some Pinterest members use the Boards for decorating ideas, giving each room of the house its own Board and then pinning different ideas for that space.
Artists use it to organise their work by themes and to save inspiring ideas for later projects. It helps cooks keep their recipes organised. Students might create shopping lists for school items or organise classes, projects and events.
DIY-ers find Pinterest a useful tool for bookmarking project ideas. Boards can also have multiple contributors, which makes collaborating with co-workers on big projects a much simpler and more organized task.
What is Pinterest Good For?
Pinterest helps people with organisation, creativity, collaboration, and inspiration. That's why so many businesses have now focused their marketing efforts on using the social platform.
With more than 150 million users, and ongoing growth, Pinterest can help businesses reach their audiences to capture their attention with a single image.
According to research, about 87% of Pinterest users have purchased a product because they first saw it on Pinterest.
Another 93% of Pinners use Pinterest Boards to plan a future purchase. There is even an analytics counter on the Pinterest app that allows you to see your followers' engagement with your Pins.
What is a Pinterest Board?
A Board on Pinterest is where users can organise specific Pins around different ideas, interests, themes, and plans. The Boards are also an important part of a brand or identity when it comes to business.
Boards show people what your business message is, the types of products you offer, what inspires your brand, and more. It's a good way for a prospective shopper to get to know you as a business or individual, depending on the type of service offered.
A person's Pinterest boards can be as individual as the person who uses them.
The more you use Pinterest, the more Pins will be used, and this often leads to the creation of new boards. A Pinterest Profile can hold up to 500 boards. These Boards can be used as individuals, or they can be created in a way that allows other Pinterest users to contribute to it.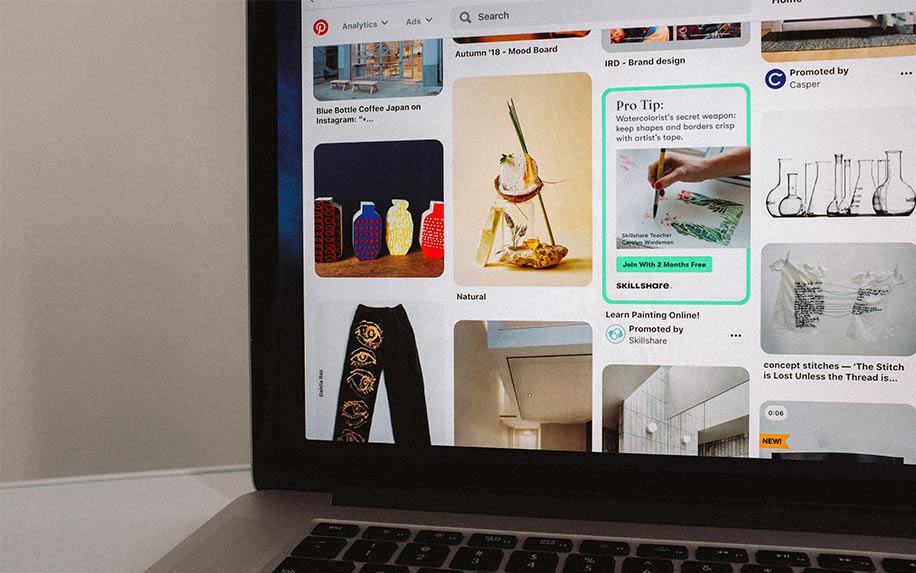 Secret boards, and the Pins used on them, are visible only to you and anyone you share the board with.
What is the Pinterest App?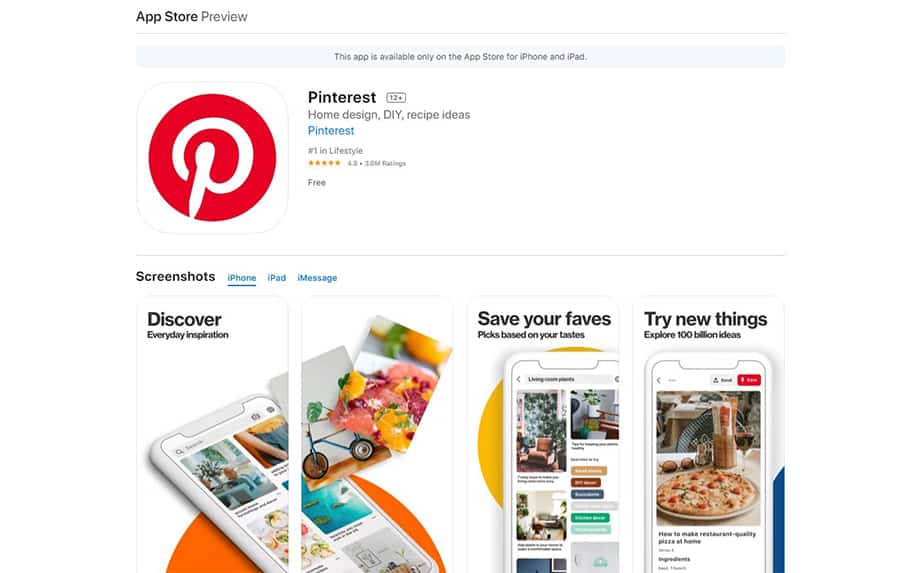 The Pinterest app is an extension of the Pinterest service that makes it available to use right from your phone or tablet. The app works the same way the desktop service does.
Through the Pinters mobile app you can Pin and Re-pin the same way you would via desktop, minus the browser extension.
Pinterest has also listened to feedback from its users and made the app more accessible to those who are blind or have impaired vision. They've improved clarity of images, made text bolder and provided the option to increase text size, and included spoken reader feedback for more support.
How does Pinterest Work?
There are millions of Pins available on Pinterest. Each Pin features its own exclusive "Pin it" button that when selected can be Re-pinned to one of your own Boards.
You can also simply like the Pin as a keepsake, without it appearing on any Boards. When you find an image that you like, simply click the button and select the corresponding picture.
Then you can assign the pin to one of your boards and add accompanying text if you'd like.
You can also just head to the Pinterest homepage and click the "+" symbol to upload images or video from your computer or via the URL. When you hit the "Like" button on a pin it leaves a notification on the timeline of the original pinner about your approval.
There is also an option to post a notification to your Facebook Timeline about which pins you have liked or added.
How to Use Pinterest to Promote Products
Since Pinterest is all about helping communities with an interest in a particular niche content and products they might like, the first step to using it for product marketing is figuring out which community you'd like to target.
In most cases, this shouldn't take much.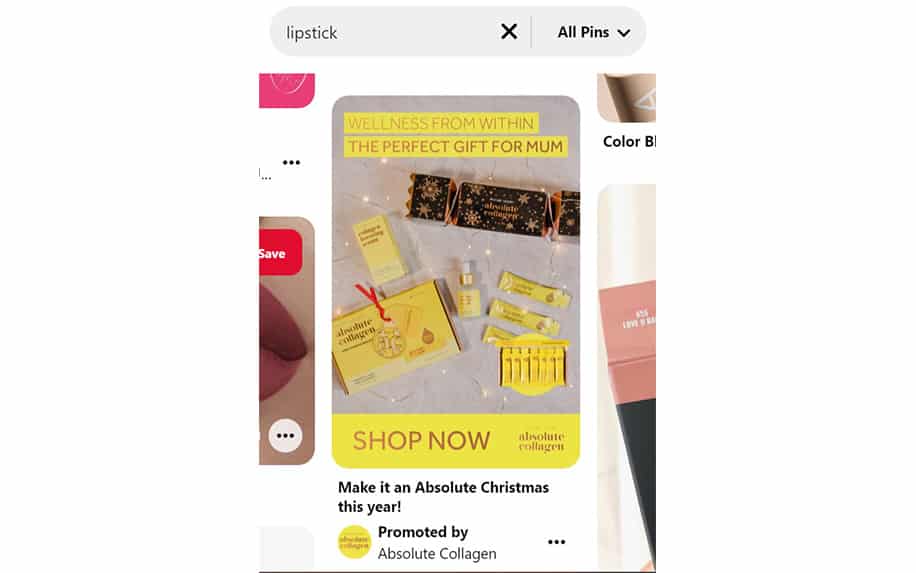 That is, you probably already have a good idea of who your ideal customer personas are. Your goal here is to figure out how to relate these to existing audiences on Pinterest, by finding the right hashtags and influencers.
The missing step is devising content which will perform well on Pinterest. Really, there are two rules of thumb here:
Short form works best,
Focus on usage-case style content.
Remember, when users create Pinterest boards, this is an aspiration. They're collecting ideas for how they'd like their life to look. The key to taking advantage of this is creating short form, image-heavy content which shows off how your product can fit into their dream life.