What is Facebook? Understanding the basics behind Facebook is the first step to understanding how it can benefit you and your business.
Facebook is a huge online platform that allows you to post status updates and send messages as well as share videos and photos with family and friends.
It is a social networking service that enables you to share your views, opinions and also contribute to other peoples' posts.
Let's take a closer look…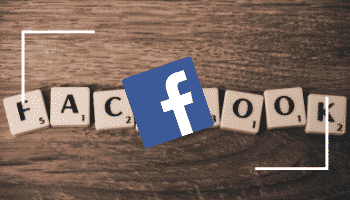 IN A RUSH?! Click for our <90 second snapshot
Background
Facebook was founded in February 4, 2004 by Mark Zuckerberg with help from his fellow Harvard College students in Menlo Park, California. The website's membership was initially limited to Harvard students but later gradually expanded to various other universities and eventually became accessible to the whole world. Since 2006, anyone above the age of 13 can be allowed to register on Facebook depending on local laws.
How the name Facebook came to be
Zuckerberg was inspired to create Facebook after successfully creating his site Facemash which was used to match college students to each other based on facial attractiveness. His initial idea was to swap the original Facebook with his site to make it easier for Harvard students to communicate. Zuckerberg used his vast knowledge on psychology to generate a platform where people can share their feelings and their life experiences with others. Since then Facebook is one of the largest public sites with 2.19 billion users every month.
Creating a timeline
When you sign up for Facebook, you will be required to establish your profile also known as timeline in Facebook terms. The reason why Facebook developers called it a timeline instead of profile, is because a timeline offers much more than just a typical at-a-glance bio. A timeline gives a summary of your ongoing life history in Facebook.
You can be able to control who you want to see which information on your timeline by setting up privacy controls. Facebook developers were keen to ensure that the information you share does not go to the wrong hands. Some of the private information required include:
Date of birth

where you live

Contacts

High school name

College you attended

Work place

Family members
Connecting with friends
The sole prime purpose for setting up a Facebook timeline is to share part of your life with your family and friends. Our families and loved ones also have friends who also have friends and the chain grows longer as more friends come into your life. You are able to see what these people post or share by sending a friend request. On the other hand, they can accept the friend request by confirming it or decline by deleting it.
You may ask yourself, how it is possible to find friends among over 2 billion people. Well, it is very simple. Facebook has provided three main ways in which one can acquire, search and find friends. They include the following:
People you may know:
Enables you to see the pictures and names of people you likely know. These people appear in your feeds and your timeline based on similarities you may be having with these people such as workplace, location, contact information or friends in common.
Search:
The search feature provides you with all names and pictures of people you are looking for.
Facebook friend finder:
Helps you scan your friends email addresses in your address book to find out if they are on Facebook.
What is Facebook messenger
Facebook messenger is a mobile tool that makes it feasible for instant messaging services. It allows Facebook users to send messages directly to friends and families.
As opposed to ordinary Facebook messaging platforms, with messenger you don't have to be online on Facebook to view messages that are sent to you by friends. You only need to have the application in your smartphone and internet connection. Apart from chatting, there is a wide range of things that you can do using messenger. They include:
Free calls

Free video calls

Send photos and videos instantly

Share large documents

Share location

Use Gif, stickers and emoji

Voice message recording

Play games

Send money easily and securely using debit card

Create group chats
Using photos on Facebook
You can share unlimited number of photos on your timeline which can be visible to the public depending on your privacy settings. You can share a single photo or create albums with collections of photos from special events such as weddings, birthday parties, graduation ceremonies or vacations. The choice of who sees these wonderful and beautiful moments is absolutely yours.
People may also tag you in their photos. You can choose to let it display on your timeline or you can choose to untag it. Alternatively, you can set up privacy settings that will allow you to preview any tags by people you may not know before they are displayed and viewed by other people on Facebook.
Using videos on Facebook
Using videos on Facebook is similar to photos. Facebook has become one of the leading video sites aside from you tube. Facebook videos have made it possible for businesses to advertise their brands to targeted demographics and relevant customers.
In this modern era, videos are becoming more popular than photos and they tend to stand out more in the news feeds than photos. Additionally, Facebook videos auto play on mobile making it hard for the users to ignore them as the first few seconds are very eye-catching and engaging.
Many Facebook users use videos differently. Some use them to educate others while others use them for amusements while others post videos to share their experiences with friends.
A lot of companies and businesses use Facebook as a way to show video adverts to the wold. To find out more, click here…. Many time, videos are taken of YouTube and shared on their social media, so there is always a constant link and a way to see the uploaded video/advert. It also means that the video can then be seen on more than just one social media.
Using a Gif on Facebook
Memes have taken the center-stage on Facebook, fortunately it is even easier to post on Facebook. GIFs are used on Facebook as ads. They are a series of images or continuous looping soundless videos that auto play by themselves. Their looping aspect creates a perfect snack for attention on clients and customers. GIFs are mainly used for advertisements but can also be used for other personal purposes.
What happens when you block someone on Facebook
Facebook developers were quite sober on dealing with broken friendships. They knew that we all cannot have everyone as a friend and at one point, we will have to part ways due to some differences. Therefore, they developed Facebook settings that would allow people to block friends who we may not want to share our posts and experiences with.
You can block people to prevent them from seeing your timeline, adding you as their friend or starting a conversation with you. These people won't be able to:
Tag you in posts

Invite you to like pages and events

Begin a conversation with you

Add you as a friend

See your posts

See your likes and comments on other people
Blocking someone is reciprocal and once you block someone, you won't be able to start a conversation with them. You won't be able to add them as a friend also. It is also important to know that when you block someone, it doesn't mean you have entirely locked them out of all communications or interactions with you. You also won't be friends automatically with that person after unblocking them. You will be required to send him/her a new friend request.
Conclusion
Facebook, as a platform, has made it possible for people to connect on one-on-one basis and know each other regardless of where they are. People can easily create an digital autobiography through Facebook and share their views and contribute to certain online debates and dialogues.
With more than two billion users, many businesses have grown through online marketing. This has been made easier by the use videos, photos, Gif and other visual elements. In fact Facebook is the third biggest website in the world after YouTube and Google. Some businesses have opted to budget heavily for Facebook advertisements and, despite recent changes to the Facebook algorithm making it harder to get Business Page posts (as opposed to Personal Page posts) seen by your followers, a little expertise and originality plus a small budget can go a long way.
Our FREE ProfileTree knowledge archive… Facebook Marketing Solutions | Facebook Marketing Services | Facebook Video Ads | Get More Likes | Boost your Organic Search
Unmissable QUICK READ What Is? guides… Snapchat? | Google+? | An App? | YouTube Rewind? | YouTube? | Tumblr | LinkedIn | Reddit | Pinterest | Instagram | Website | WordPress | Social Media | Logo | IGTV | Buzzsumo | Blog | Social Media Strategy | Twitter | Facebook Live | Hashtag | Snapchat Geofilter