Get Started On Snapchat – With over 375 million daily active users, Snapchat dominates as a favorite social platform among millennials and Gen Z. Snapchat's immersive stories and disappearing content resonates with younger demographics, cemented by the fact 90% of their audience is between age 13 and 34.
This presents a prime opportunity for brands marketing products targeting students, young professionals, and the next generation of buyers. Yet Snapchat also poses new creative challenges with its vertical full-screen format and ephemeral content.
This guide will unpack everything brands need to know to effectively leverage Snapchat for marketing, including:
Key ad products like Snap Ads, sponsored lenses and filters
Best practices for content creation and ongoing presence
Metrics and studies to quantify impact
Whether looking to drive awareness, increase favorability, or boost conversions, this is the ultimate playbook for activating Snapchat's youth audiences.
What is Snapchat? Snapchat is designed to send quick snaps or pictures taken by your camera, the point of Snapchat being that your snap is briefly seen by your friends and then it is gone. This means Snapchat can be the perfect way to send quick, visual updates about your day!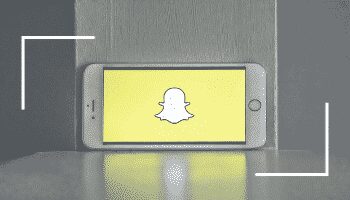 IN A RUSH?! Click for our 60 second snapshot
Table of Contents
Get Started On Snapchat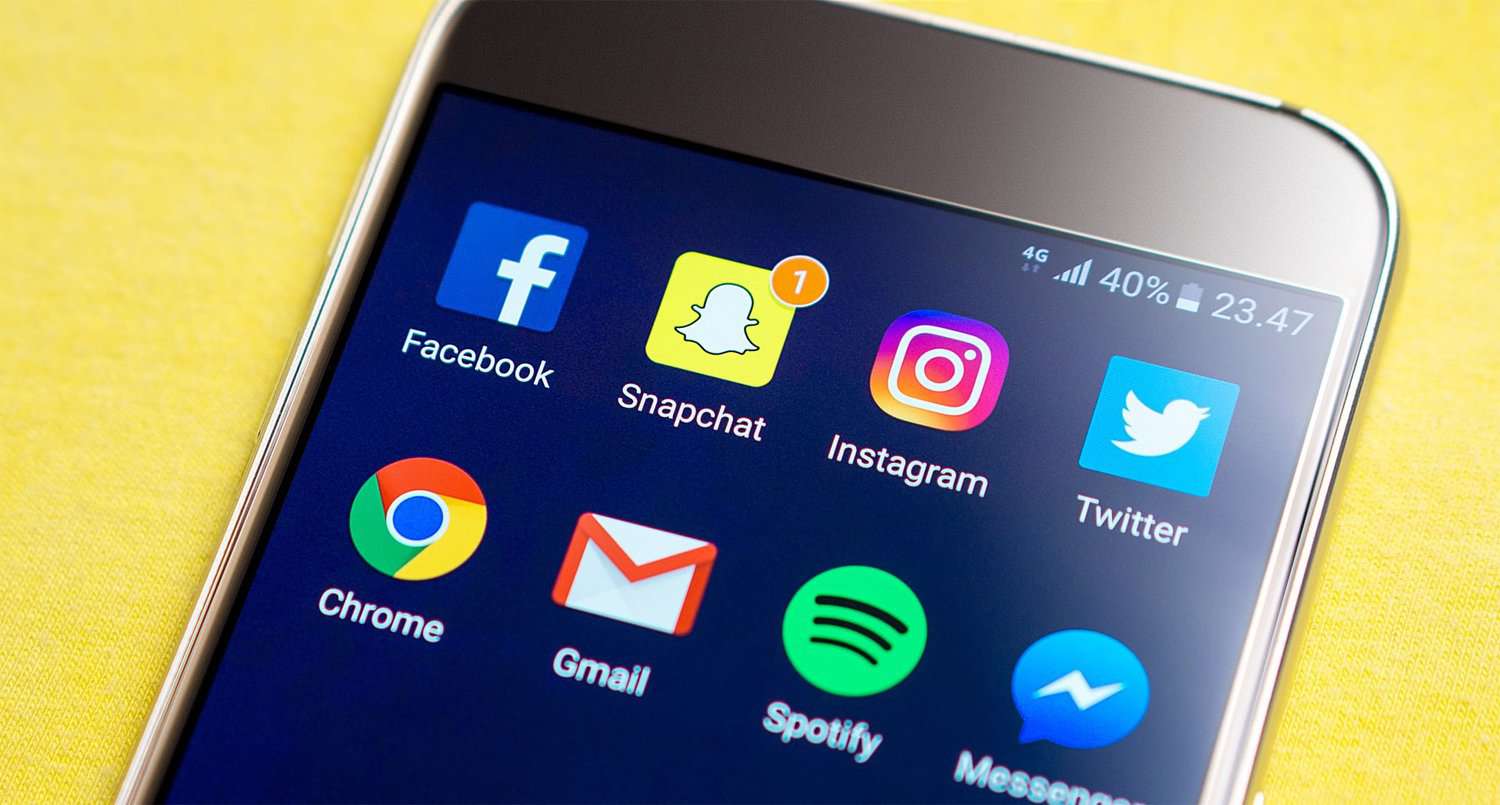 To start with Snapchat, you need to download Snapchat from your application area. Select Snapchat and it will set itself up on your phone. Once the app is loaded, it will let you know it is ready for use. When you click on Snapchat, it will turn on your camera. You will see what your camera is pointing at. This could be the table top, the back of your hand or anything else. Superimposed on the screen, you will see two white circles. Touch these and pinch them together. This will bring you to the main screen where you can select where you want to send your photos.
Snapchat has loads of young users and it likes to change things up quite often. If you enter Snapchat and your button is gone, go to the help area to see what happened. Snapchat also announces changes to you through Snapchat, so it is rare that you will be surprised. It is possible that some items discussed in this article may have changed by the time you read it. The basics, however, will remain the same.
First, Snapchat will want you to set up an account. Your will need your name, an email account, and your name to use on Snapchat. Once you set all this up, you are ready to go. Your camera should show a picture at this point.
Take a photo. Then, Snapchat will come up with a time. This timer shows how long your photo will last at your friends before it disappears. Your photos will last up to 10 seconds. Now that you have picked a time, you need to pick someone from your list of friends. If the list is empty, you will have to enter a name on Snapchat or look for friends. Then, select a friend and send your Snapchat. That's it. You did it! You can also take the timer of your Snap, so it won't disappear till you touch your screen.
Get Started On SnapChat Step-by-Step Tutorials
Creating an Account:
Download the Snapchat app from the App Store or Google Play Store.
Open the app and tap "Sign Up."
Enter your email address, create a password, and choose a username.
Verify your email address and phone number to complete the signup process.
Adding Friends:
Open Snapchat and tap the Search icon at the top of the screen.
Enter the username or phone number of the person you want to add.
Tap the "+" icon next to their name.
They will receive a notification to add you back.
Sending Snaps and Chats:
To send a Snap, tap the capture button at the bottom of the screen.
Take a photo or video, add filters or lenses if desired, and set a time limit for viewing.
Tap the send button to send the Snap to your chosen recipient.
To send a chat, tap the chat icon next to the person's name.
Type your message and tap the send button.
Using Filters and Lenses:
When taking a Snap, swipe left or right to access different filters and lenses.
Tap on the filter or lens to apply it to your Snap.
Add text, stickers, or other elements to your Snap as desired.
Exploring the Discover Section:
Swipe left from the home screen to access the Discover section.
Scroll through the curated content from publishers and brands.
Tap on a story to view it.
Follow publishers and brands you find interesting to receive their content in your Discover feed.
Advanced Features
Snapcash: A peer-to-peer payment feature that allows users to send and receive money within the app.
Snap Map: A real-time location-sharing feature that allows users to see where their friends are and share their own location.
Snapchat Memories: A private storage space for saving Snaps and Stories, allowing users to revisit them later.
Creative Possibilities
Storytelling: Create engaging and creative stories by combining photos, videos, filters, and text to share your day or special moments.
Augmented Reality Experiences: Utilize Lenses to create interactive and immersive experiences, adding virtual elements to your surroundings.
Brand Marketing: Businesses and brands can use Snapchat to connect with their target audience, launch ad campaigns, and showcase their products or services in a creative and engaging way.
Community Building: Create groups or channels centered around specific interests, fostering a sense of connection and belonging among users.
Having Fun with Snapchat
Now, take another picture. Let's have some fun with it. If you find a face button, you can use these faces to add some humour to your picture. These are lenses, and there are a variety of them that you can locate and use. Snapchat changes these often, and they are very seasonal with their changes. However, there is always some lens that will make you picture fun. Once you finish your Snapchat, send it along to your friends.
Another fun item is the drawing feature. This item allows you to draw pictures on your mobile phone to send to your friends. You can draw in a variety of patterns, colors and shapes. All can serve to make your chat quite individual to your friends. This also allows you to write phrases and logos on your Snapchats.
More Features
Story is another feature users enjoy. This allows you to save Snapchats for up to 24 hours. Then you can send your friends a full description of all the chats you build up during the last 24 hours. These chats don't disappear after you send them and can be viewed more than once. Stories can be found by swiping to the right on the bottom of the friends' page.
Discover is another feature that allows the user to see Snapchats sent by Snapchat's media partners. Some of these are not children, and some care should be used when viewing this area of Snapchat. Live stories are also found in the Discover area, which are stories that are made up by the senders. If you want to add on to a story, send it on.
Snap streaks are another new item to the Snapchat world. If you and a friend chat for three days in a row, you can get awarded an emoji that will appear on all your chats. Once you break the streak, the emoji will disappear.
If you are still confused, there are several video tutorials available by going to You Tube. There are also videos for using emojis and the other features of Snapchat. Since Snapchat intends to change things up, it is a good idea to find these tutorials on You Tube or Google, and to access them if something changes in the future.
Snapchat Ad Offerings
Snap Ads:
Full-screen vertical video ads
Run within publisher content or between friends' stories
Avg 85% completion rates given captivating format
Story Ads:
Appear in tiles beside friends or publisher stories
Drive swipe ups, app installs, site visits
Price on cost per swipe/action
AR Lenses:
Interactive augmented reality experiences
Allow product sampling or branded effects/filters
Enable strong branding and viral spread
User Statistics
Daily Active Users:
Over 375 million daily active users globally (Source)
62+ million users in North America (Source)
Prime Demographic:
90% of daily users are between age 13-34 years old (Source)
Critical reach for millennials and Gen Z cohorts
Strong engagement with nearly 400 million predominantly young audiences signals major advertising potential for brands targeting these demographics.
Effective Snapchat Campaign Examples
Wendy's leveraged Snapchat's unique ad formats with a vertical Story Ad for their new Bourbon Bacon Cheeseburger. The mouthwatering video showcased product imagery alongside appetizing food videos. They also utilized a Sponsored Lens that enabled users to unlock a special Bourbon Bacon effect. These innovative video ads resulted in a 5-point lift in brand favorability.
Gatorade launched a Sponsored Lens on Snapchat that utilized augmented reality to put users through tests measuring their sweat and comparing against pro athletes. This compelling, gamified experience promoted their Gx personalized hydration offerings. Their sponsored AR experience led to a 24-point increase in purchase intent.
Get Started On Snapchat Best Practices
Content Creation Tips:
Quality over quantity — focus on a few creative, engaging vertical videos
Leverage interactive filters/effects to promote brand-specific AR experiences
Develop episodic or seasonal stories that maintain interest over time
Favor bright, engaging visuals and text/caption overlays
Measurement Metrics:
Brand lift studies to measure impact on awareness, favorability
Lens interactions and play rates for AR efforts
Swipe up or website conversion rates for direct response
Surveys or promo codes to track full sales funnel impact
Challenges with Snapchat
Ephemeral Content
Snapchat stories and posts disappear after 24 hours by default
Requires continual content creation to maintain presence
Cannot rely on evergreen performance like other platforms
Difficulty Measuring True Reach
Data and analytics more limited than on platforms like Facebook
Metrics focus on views or engagement rather than detailed demographics
Ads Feel Interruptive
Snapchat environments deeply immerses users in content from friends
Ads can annoy users and turn them off from brands overall
Vertical Format Limitations
Full screen 9:16 aspect ratio leaves less room for some messages
Brands need creative design and copywriting for vertical orientations
While Snapchat provides unmatched access to Gen Z users, the unique format poses new challenges for marketers used to set-it-and-forget-it style campaigns. Presence requires daily content commitments and tolerance of impermanence.
Spy on your friends with the help of Snapmaps. Snapmaps shows your last known location on a global map. So, if you go on holiday, all your friends on Snapchat can see you on the other side of the world. Of course you can turn this feature off, and go into 'ghost' mode. But don't be stupid and tell your friend something and go out somewhere else. FRIENDSHIPS CAN BE RUINED!!!
Get Started On Snapchat FAQ
Q: What type of budget do I need for Snapchat advertising?
A: Campaigns can scale as low as $10 per day using auction-based purchasing but at least $100 per day is recommended, and $500+ for best results.
Q: How quickly do I see results from Snapchat ads?
A: Pixel tracking enables conversion data in real-time. Brand lift studies take 2-3 days. Full sales impact can take 2-4 weeks requiring promo code tracking.
Q: What content formats work best on Snapchat?
A: Vertical full screen video ads tailored to mobile are highly recommended. Augmented reality lenses and filters also perform well.
Q: Can I recycle content from other platforms?
A: Some content can be reformatted, but Snapchat favors fun, authentic content tailored to the platform. Repurposing is not advised.
Get Started On SnapChat Conclusion
With competitor platforms like Facebook or Instagram becoming saturated with brands all competing for attention, Snapchat presents a cost-efficient way to truly engage young demographics.
It does require adapting creative efforts to focus on vertical, full-screen video content. But the immersive Stories and augmented reality capabilities provide avenues for innovative campaigns.
As Gen Z attention and influence grows for determining future buying trends, establishing an audience on Snapchat now can pay dividends for years down the line. The time for brands to start is now before the platform becomes as crowded as other social sites.
Have fun!
Our FREE ProfileTree knowledge archive… Why use Social Media | Social Media Audit | Best Social Media for business | List of Social Media sites | Benefits of Social Media Marketing | Importance of Social Media Marketing
Unmissable QUICK READ What Is? guides… Tumblr | Content | App | Google+ | YouTube | Twitter Handle | Facebook | SEO | Google Ranking | Google my Business | Video Marketing | Internet of Things | Business Level Strategy| Hootsuite | YouTube Rewind | App | Google Search | Video Production | Google Drive | LinkedIn | Reddit | Pinterest | Instagram | Website | Grey Hat SEO | Outbound Marketing | Buzzsumo | Google Maps | Best Blogging Platform | Content