What is Snapchat? Snapchat is designed to send quick snaps or pictures taken by your camera, the point of Snapchat being that your snap is briefly seen by your friends and then it is gone. This means Snapchat can be the perfect way to send quick, visual updates about your day!
IN A RUSH?! Click for our 60 second snapshot
How to Begin
To start with Snapchat, you need to download Snapchat from your application area. Select Snapchat and it will set itself up on your phone. Once the app is loaded, it will let you know it is ready for use. When you click on Snapchat, it will turn on your camera. You will see what your camera is pointing at. This could be the table top, the back of your hand or anything else. Superimposed on the screen, you will see two white circles. Touch these and pinch them together. This will bring you to the main screen where you can select where you want to send your photos.
Snapchat has loads of young users and it likes to change things up quite often. If you enter Snapchat and your button is gone, go to the help area to see what happened. Snapchat also announces changes to you through Snapchat, so it is rare that you will be surprised. It is possible that some items discussed in this article may have changed by the time you read it. The basics, however, will remain the same.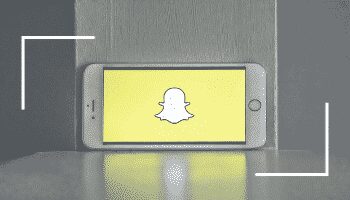 First, Snapchat will want you to set up an account. Your will need your name, an email account, and your name to use on Snapchat. Once you set all this up, you are ready to go. Your camera should show a picture at this point.
Take a photo. Then, Snapchat will come up with a time. This timer shows how long your photo will last at your friends before it disappears. Your photos will last up to 10 seconds. Now that you have picked a time, you need to pick someone from your list of friends. If the list is empty, you will have to enter a name on Snapchat or look for friends. Then, select a friend and send your Snapchat. That's it. You did it! You can also take the timer of your Snap, so it won't disappear till you touch your screen.
Having Fun with Snapchat
Now, take another picture. Let's have some fun with it. If you find a face button, you can use these faces to add some humour to your picture. These are lenses, and there are a variety of them that you can locate and use. Snapchat changes these often, and they are very seasonal with their changes. However, there is always some lens that will make you picture fun. Once you finish your Snapchat, send it along to your friends.
Another fun item is the drawing feature. This item allows you to draw pictures on your mobile phone to send to your friends. You can draw in a variety of patterns, colors and shapes. All can serve to make your chat quite individual to your friends. This also allows you to write phrases and logos on your Snapchats.
More Features
Story is another feature users enjoy. This allows you to save Snapchats for up to 24 hours. Then you can send your friends a full description of all the chats you build up during the last 24 hours. These chats don't disappear after you send them and can be viewed more than once. Stories can be found by swiping to the right on the bottom of the friends' page.
Discover is another feature that allows the user to see Snapchats sent by Snapchat's media partners. Some of these are not children, and some care should be used when viewing this area of Snapchat. Live stories are also found in the Discover area, which are stories that are made up by the senders. If you want to add on to a story, send it on.
Snap streaks are another new item to the Snapchat world. If you and a friend chat for three days in a row, you can get awarded an emoji that will appear on all your chats. Once you break the streak, the emoji will disappear.
If you are still confused, there are several video tutorials available by going to You Tube. There are also videos for using emojis and the other features of Snapchat. Since Snapchat intends to change things up, it is a good idea to find these tutorials on You Tube or Google, and to access them if something changes in the future.
Spy on your friends with the help of Snapmaps. Snapmaps shows your last known location on a global map. So, if you go on holiday, all your friends on Snapchat can see you on the other side of the world. Of course you can turn this feature off, and go into 'ghost' mode. But don't be stupid and tell your friend something and go out somewhere else. FRIENDSHIPS CAN BE RUINED!!!
Have fun!
Our FREE ProfileTree knowledge archive… Why use Social Media | Social Media Audit | Best Social Media for business | List of Social Media sites | Benefits of Social Media Marketing | Importance of Social Media Marketing
Unmissable QUICK READ What Is? guides… Tumblr | Content | App | Google+ | YouTube | Twitter Handle | Facebook | SEO | Google Ranking | Google my Business | Video Marketing | Internet of Things | Business Level Strategy| Hootsuite | YouTube Rewind | App | Google Search | Video Production | Google Drive | LinkedIn | Reddit | Pinterest | Instagram | Website | Grey Hat SEO | Outbound Marketing | Buzzsumo | Google Maps | Best Blogging Platform | Content