What is WordPress? WordPress is an online content management system offering a powerful web platform for everyone from businesses to hobbyists.
This open source 'PHP' based tool offers an easy, simple and most popular website creation option for non-technical users.  
That's why WordPress ranks at the top of all Content Management Systems and powers 29 percent of digital pages and websites online.
Read on for our essential overview!…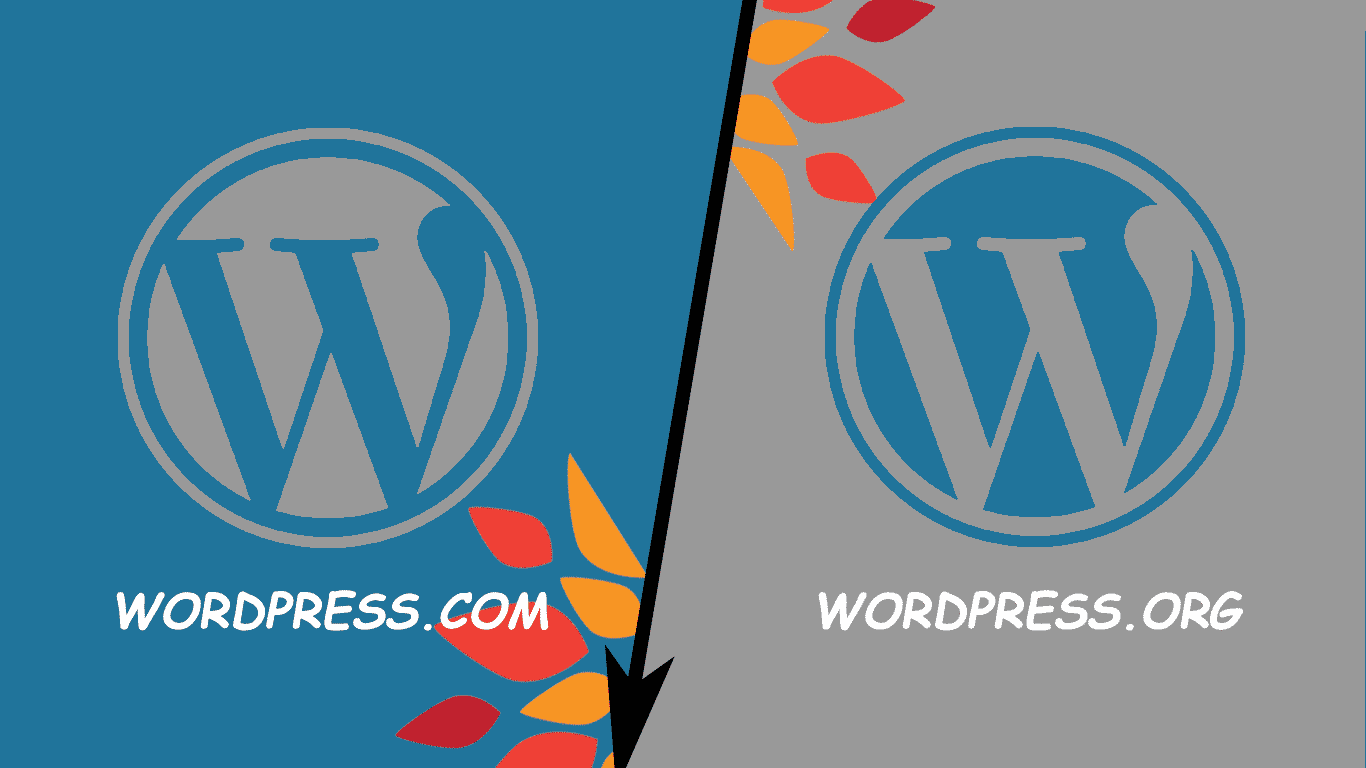 Hosted vs. Open-source WordPress
WordPress has two platforms, including a .com and a .org site. While the hosted or the .com propriety blog hosting platform is absolutely free, bloggers and website owners using this platform cannot install or use plugins to add more features to their website.
These free WordPress.com websites also don't support custom themes and allow users to follow a limited-term monetisation option.
In contrast, users will need to sign-up with a hosting agency to create a website with open-source WordPress.org. This option offers a flexible choice for the website users and owners to edit, modify and publish.
Adding plugins, changing themes and writing new shortcodes or editing HTML are some of the unique features of a WordPress.org website. In addition, website owners can always make use of ad spaces and place ads through agencies to make money from their website.
So…
WordPress.org:  self-hosted option with a hosting service provider, free to download, update and edit, add plugins, open-source CMS for publishing and managing digital content, secure and private ownership.
WordPress.com: pre-hosted by WordPress, simple and easy download, no flexibility to add plugins and ads.
What is WordPress Used For?
Business owners, bloggers, hobbyists and even global companies are some of the most frequent WordPress users.
Because this CMS offers an easy website installation wizard, creating a personal page or a professional website with this program is very easy. That's the reason many hobbyists and bloggers use WordPress to create and power their websites.
What Kinds of Websites Can WordPress Support?
During the early years of WordPress, bloggers primarily used this platform to create personal blogs.
However, the recent and upgraded version of this CMS has a modern system with tons of plugin, theme and widget choices. Therefore, website creation with the new WordPress CMS is technically easy and allows all types of users to create any type of website they want.
WordPress supports these following websites.
Business webpage

eCommerce store

Personal blogs

Social networks

Membership websites

And many more
History of WordPress
The users and developers of b2/cafelog introduced WordPress because their primary blogging software was going off-air.
Matt Mullenweg and Mike Little are the creators of this huge CMS platform. They designed and introduced WordPress in 2003, which featured very minimal editing and upgrade options back then.
Gradually, they worked on this project to improve WordPress and brought new versions of this content management system with hundreds of free and paid theme options, designs, and backgrounds with auto helper plugin choices.
In every upgrade to a new version, WordPress featured more secure coding, XHTML compliant templates, better taxonomies, contextual help and many other features to support content management in a better way. At the time of writing, 4.9.6 is the latest version of the WordPress.org content management system.
WordPress Plugins, Themes, and Widgets
Plugins
What is a plugin WordPress? WordPress offers a number of customization options for its users. Its vast ecosystem offers hundreds of plugin choices to make each task easier.
WordPress users can download any plugin of their choice to make their website run faster, smoother or to perform certain tasks such as managing on-page SEO and monitoring daily traffic.
Even those with minimal technical knowledge can easily manage and modify their website with the help of plugins.  Some of the top WordPress plugins are Yoast for SEO, JetPack, Google Analytics, Contact form, and eCommerce tools to create a safe getaway for a payment system.
Themes
What WordPress theme is that?  Themes are pre-designed templates with tabs, individual pages and custom headers that primarily change the look of a website.
WordPress offers a number of custom themes that are free to download and use. In addition, all self-hosted WordPress websites have the option to choose custom themes from third-party companies to create a professional and desired look for their website.
Currently, WordPress directory has over 5,000 free custom themes and over 50,000 free plugins available for download.
Widgets
A widget is your one-place control panel for giving a custom look to your WordPress website.
Some of the common widgets are posts, menu, tag cloud, search and recent posts. Many plugins have their own widgets that allow users to customize and improve their website as per their needs and interests.
Benefits of WordPress over other CMS
There are a number of benefits to WordPress over other CMS:
Easy installation
If the idea of creating a website in three easy steps interests you, the WordPress content management system is a great choice for you.
Just after you choose your hosting company, you can use the beginner-friendly WordPress builder to create a website for your business, blog or hobby site.
WordPress offers flexibility
Whether you are creating a WordPress website for your community college or for your online store, this CMS platform offers a flexible website building option with tons of themes and plugin choices.
Add an eCommerce store to your webpage or create a custom social sharing tab with WordPress's flexible options.
SEO Friendly
WordPress is designed with high-quality codes to produce semantic markup language that most search engines like.
Plus, the platform offers users an option to download and add plugins such as WordPress SEO plugins to improve your website's SEO ranking with auto-targeting keywords, adding meta description and eliminating no-follow links.
For instance, you can target a custom keyword such as "What WordPress theme is this" just by specifying it within your post.
Safe and Secure
Each version of WordPress adds another level of security to your website.
Security WordPress plugins also make your website safe, secure and block unauthorized logins on your website.
Easy of Management
The admin dashboard of a WordPress site offers a convenient choice to each user for selecting plugins, making changes in the theme, adding widgets or customizing the website sidebars.
The built-in updater always ensures that your WordPress site and plugins are always up-to-date.
Supports for Different Media
Unlike many other CMS platforms, WordPress supports a variety of media making it easy for the user to easily add photos, videos, and audios to their post.
WordPress websites come with built-in file support options. Users can select any file downloaded onto their media tab and upload the file to their website.
With the newest oEmbed feature, you can easily link your YouTube or Instagram videos and any audio files in your WordPress post. Just copy, paste and update the post with the links, and the media files will appear on your post.
Admin and Authority Access
WordPress is a secure CMS and offers a variable level of access options for its users. Website admin can make use of the admin access and enable user access by assigning desired access login option to contributors, site editors and writers too.
Because of this flexibility of access, WordPress sites are more secure.
WordPress is Free
WordPress, as you already know, is free CMS software that can be downloaded and used to create any kind of website.
If choosing a self-hosted plan, then hosting fee is the only cost that you need to bear. With more than 5,000 + theme options, you don't have to spend a penny to create a beautiful website.
Apart from plugins and themes, WordPress has a community forum that offers free support to beginners looking for technical help.
Today, WordPress is a common and highly used CMS platform that powers up millions of websites worldwide.
Learning and growing your website with WordPress is easy if you consider spending some time reading through the free course materials and FAQs shared in the WordPress forum.
Because this CMS offers a plenty of customization choices and is fairly easy to use, many new users almost every day quickly adapt to this content management platform by joining the huge WordPress community.
Our FREE ProfileTree knowledge archive… WordPress.com or WordPress.org | WordPress SEO with Yoast | WordPress.com vs WordPress.org | Best WordPress Plugins | How to optimize your WordPress Sitemap | WordPress.com tutorial- Part 1- How to setup, Part 2- How to Create a Post, Part 3- How to Create a Page, Part 4- How to create menus
Unmissable QUICK READ What Is? guides… Website | Website Audit | Landing Page | Alexa | KPI | Web Designing | Outbound Marketing | Social Media | eMarketing| Logo | Buzzsumo | Web Development | Creative Strategy |Conversion Rate | Domain Name | Organic Reach | WordPress Plugin | SEO Title | Google Search | UX Design | Content