Internet marketing is just marketing nowadays. With the omnipresence of smartphones, social media and voice assistants, online channels are the most cost-effective ways to reach your target audience.
This seems like a simple concept, but in reality, there are many moving parts that businesses new to online marketing should know. For one thing, there is a wide range of different online channels which are suitable for different businesses and goals.
Internet marketing refers to digital marketing tactics and strategies implemented online to attract customers and promote brands. As internet usage and ecommerce continue to rise, internet marketing has become vital for business success. This comprehensive guide will examine the core internet marketing channels, tools, and best practices brands must adopt.
Table of Contents
Here are some of the basic Types of Online Marketing.
1. Websites for Online Marketing
Your website is at the heart of your digital presence.
A business's website is the most important aspect of an online marketing strategy. Known as inbound marketing, a strong, creative and easy-to-navigate website will earn the attention of prospects and generate visits to your website.
Website design and content are very important to get the exact message to visitors.
This is called content marketing and is managed through blogs, podcasts, white papers, newsletters, videos and social media posts. Websites have become so important to every sized business that there are companies and consultants devoted to creating exclusive websites.
2. Search Engine Optimization
SEO is all about helping users to discover your site organically through search engines. This involves:
Most websites need ongoing SEO work across these fields to remain competitive.
3. Social Media Marketing
Social media is a major part of a carefully planned online marketing plan. Social media is a general term for online sites with different social actions.
Facebook, LinkedIn, and Twitter, among others, should be researched and understood before being added to the top of a strategic list. Companies that are social and are doing it well realize social media is much more than taking pictures and tweeting photos.
It's using quality visuals, linking valuable information, capturing analytics knowing what a customer and potential customers' interests are and reaching them in various interactive ways.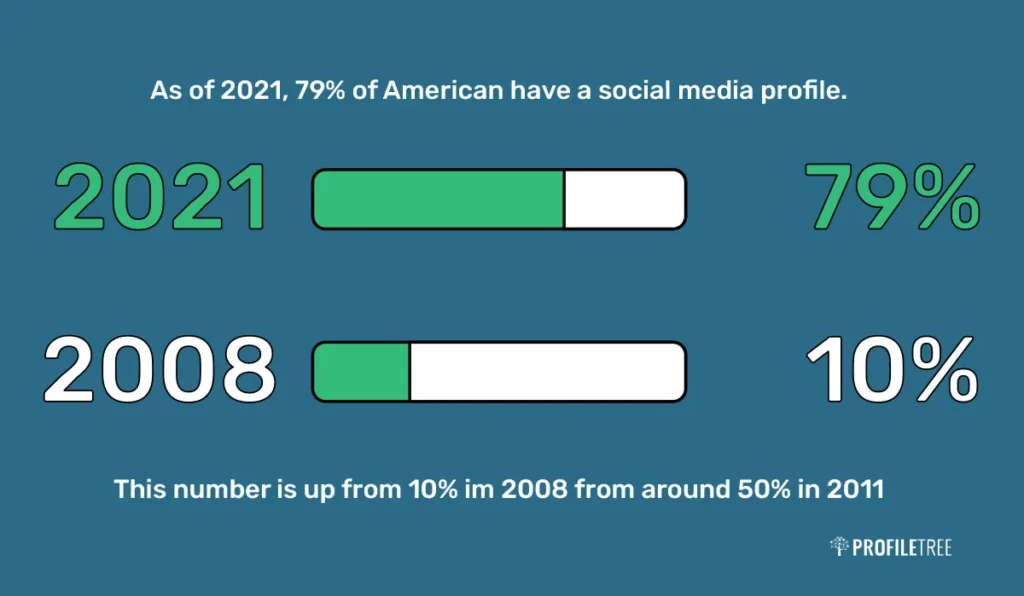 4. Search Engine Marketing
SEM or search engine marketing is another term important to successful internet marketing strategies.
Search engine marketing's greatest strength is that it offers advertisers multiple opportunities to get their ads seen by customers who are ready to buy at that moment in time. The difference between SEO and SEM is that SEM is paid, and SEO is organic.
For example, SEM is usually considered for Pay Per Click, Google Adwords and display ads placed on other websites to attract new customers.
SEM is a type of online marketing that promotes website traffic by increasing their visibility in SERPs or search engine results pages. Strategies that apply to SERPs are paid advertising on and off business websites, content advertising and other paid strategies.
5. Affiliate Marketing
Affiliate Marketing earns a commission by promoting other company's products and services.
Affiliate marketing is a great opportunity for those who manufacture their products and want to promote them to their target audience through other websites that offer advertising. The advertisers get a cut when they make a sale.
It's also a way for professionals with an internet voice to promote and share their opinions of multiple products through blogs and social media exposure.
For some who may or may not have an ecommerce site, this is a win-win as products are sold, commissions are made, and the company is increasing their internet marketing potential.
There are many success stories created out of affiliate marketing and an area that can be an income generator if promoted and executed correctly.
6. Google AdWords
Google AdWords is Google's advertising service for marketers who want to display ads on Google's highly-used search engine and its advertising network.
Google AdWords allows businesses to control and keep track of their advertising budget because they only pay when someone clicks on the placed ads.
Google AdWords can help promote, sell and raise awareness of a company with the main goal of increasing clicks or visits to a website.
Keywords, or the words and phrases used in advertising content, are a very important part of Google AdWords strategy and other key components marketers should become familiar with for success.
7. Keywords
Keywords are the bread and butter of internet marketing.
Keywords are the foundation of a website's content and promotional verbiage. When used effectively, they help visitors and potential customers understand you, your web content and your company's products and services.
On the other hand, keywords help search engines, like Google, understand the content of your webpage. Knowing your products, others in your industry and the keywords that are relevant to your industry are "key" in forming your online marketing campaigns.
Social marketing professionals spend focused time determining what keywords and phrases will offer them higher rankings and more visibility on users' news feeds.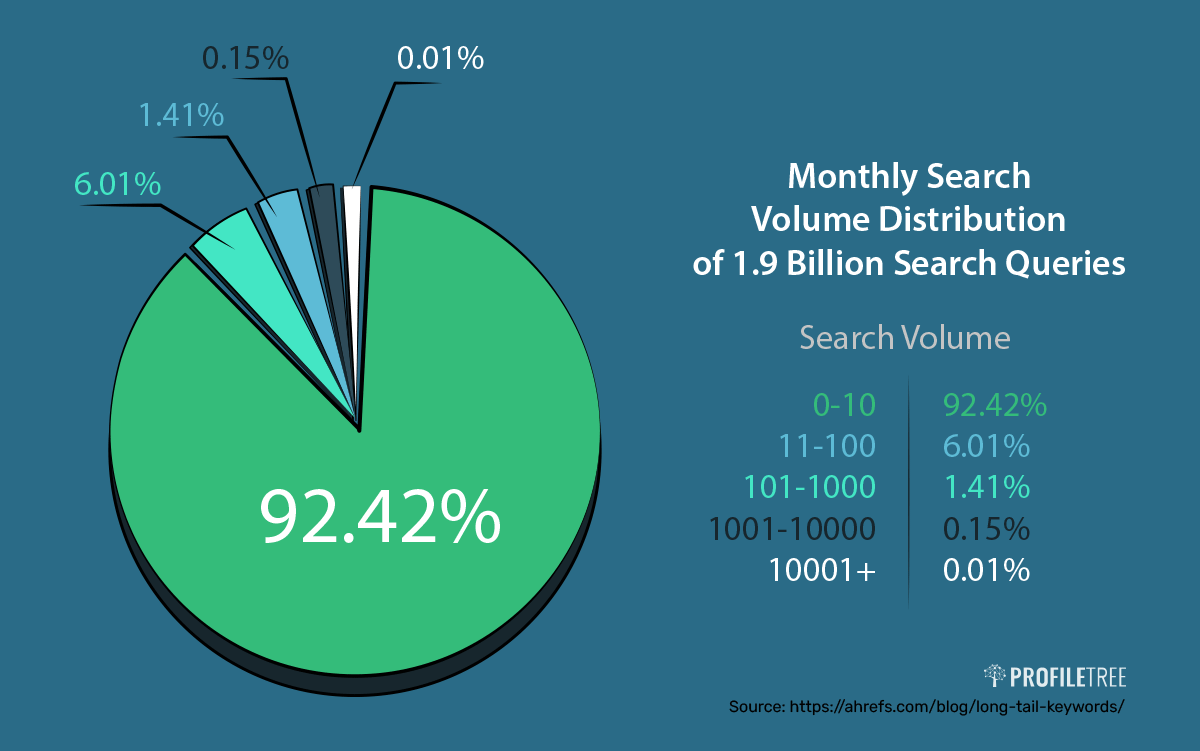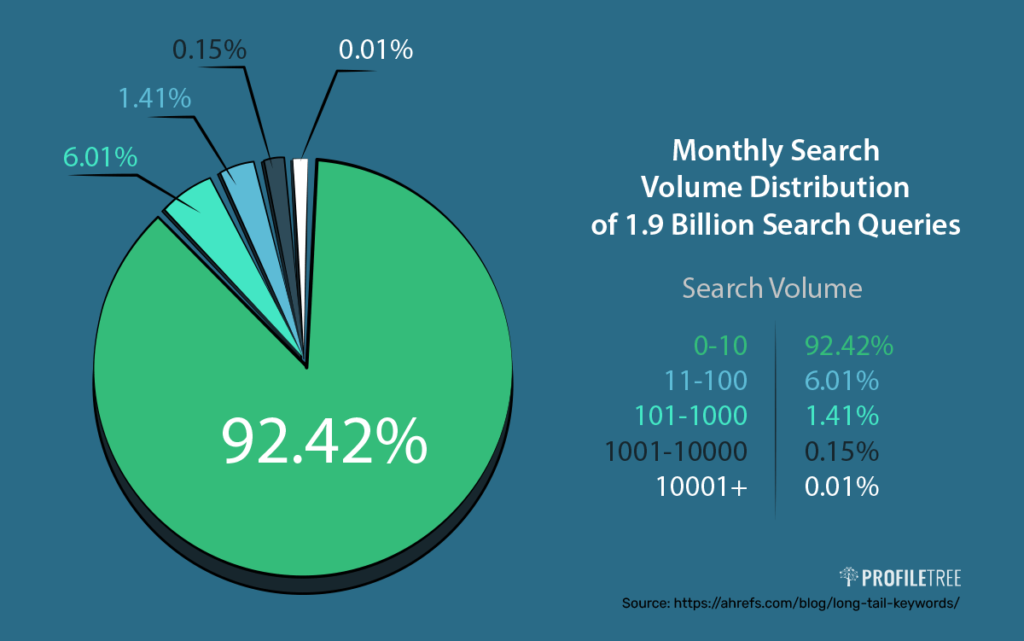 8. Pay Per Click
Pay-per-click or PPC is an internet marketing strategy where advertisers pay a fee only when one of their online ads is clicked. It gives online advertisers the opportunity to bid for particular ad placement in a search engine's sponsored links when a visitor types in a keyword related to their business.
PPC is an effective way to get buying visits to a website. Search engine advertising is an example of pay-per-click advertising. Every time someone clicks on an ad, the advertiser has to pay a small fee regardless of whether someone buys a product.
Since keywords and ad placement are so important to a successful PPC campaign, sites are devoted to helping businesses select the right keywords, a huge service, especially for newcomers to online marketing.
9. Inbound Marketing
In today's online marketing landscape, it is imperative to earn the attention of potential customers, making it very easy to find and generate leads and customers for your website. That being said, as legendary Microsoft founder Bill Gates said in 1996, "Content is King."
Content marketing is king today and continues to rule in internet marketing. Creating value for the consumer instead of just promoting a company's products and services is key to a successful inbound marketing program.
This can be accomplished through blog posts, videos, podcasts, whitepapers, email content, social media, etc. Sharing information pertinent to an industry, such as tips, interviews, infographics, trends and other valuable, interesting information, is all part of inbound marketing.
A successful inbound marketing strategy will encourage others to like and share with their networks.
10. Web Analytics
Web Analytics helps online marketing professionals understand and optimize their Internet marketing campaigns.
This is one of the most important aspects of a campaign. A professional can review, analyze and understand what campaigns worked and what didn't work.
It is a tool to measure web traffic and gain valuable insight into how visitors responded to marketing advertising and content and help lead a business into successful future campaign direction.
Most social media platforms, search engines, email management services and marketing consulting services offer detailed analytics to help customers evaluate their time and online marketing investment.
Comparison Between Internet Marketing Strategies
| Strategy | Objective | Metrics | Pros | Cons |
| --- | --- | --- | --- | --- |
| Search Engine Optimization | Increased organic traffic and rankings | Keyword ranks, site traffic | Long-term results, brand building | Slow and competitive |
| Pay-Per-Click Advertising | Targeted traffic and conversions | CTR, conversions, ROI | Measurable, flexible budget | Ongoing cost, bid management |
| Social Media Marketing | Brand awareness and engagement | Followers, shares, mentions | Viral reach, social proof | Lower conversions, algorithm changes |
| Content Marketing | Build authority and capture traffic | Backlinks, lead generation | Trust, thought leadership | Requires substantial resources |
| Email Marketing | Lead nurturing and sales | Open rate, CTR, conversions | Automation, personalization | Potential spam complaints |
| Affiliate Marketing | Leverage influencer reach | Sales, commission rate | Only pay for conversions | Loss of brand control |

This table compares major Internet marketing strategies across key objectives, metrics, pros and cons.
Key Internet Marketing Tools and Platforms
Google Ads, Bing Ads – PPC platforms
WordStream, SEMRush – PPC bid management
Hootsuite, Sprout – Social media management
BuzzSumo, Ahrefs – Content research
Mailchimp, Constant Contact – Email marketing
Google Analytics – Performance tracking
Internet Marketing Best Practices
Establish concrete goals and KPIs to track.
Focus on providing value to audiences first before promotions.
Leverage each channel based on its strengths and your goals.
Ensure mobile optimization across all campaigns and assets.
Retarget engaged visitors across channels.
Automate campaigns when possible to improve efficiencies.
Monitor data closely to identify optimization opportunities.
Build integrated campaigns across different channels.
Continually A/B test content formats, offers, and creativity.
Stay up-to-date on internet marketing trends and innovation.
By implementing a strategic mix of essential Internet marketing strategies, businesses can achieve critical growth objectives like lead generation, brand building, customer retention, and sales. Tracking key metrics and optimizing based on performance data is crucial to Internet marketing success.
Internet Marketing: Frequently Asked Questions
Q: What are the most essential Internet marketing strategies?
The core strategies brands should focus on are search engine optimization, pay-per-click advertising, email marketing, social media marketing, and content creation. These provide the best ROI for most businesses.
Q: What skills are required for internet marketing success?
You need creative skills for content creation, analytical skills for data analysis, and technical skills for implementing campaigns and managing platforms.
Q: What is the average budget for internet marketing?
Budgets vary widely based on business size and goals. Most SMBs invest around $2,500-$5,000 monthly on internet marketing. Enterprises spend much more.
Q: How do you track internet marketing performance?
Web analytics tools like Google Analytics are essential for tracking KPIs like website traffic, rankings, backlinks, conversions, and ROI across channels.
Q: Should internet marketing be handled in-house or outsourced?
Many businesses find a hybrid approach works best, where strategy is handled internally, but execution is outsourced to a digital marketing agency for bandwidth.
Internet Marketing: Conclusion
Internet marketing encompasses many strategies, channels, and tools for engaging prospective customers online. By leveraging proven tactics like search, social, email, and content marketing, brands can achieve critical business growth objectives.
Internet marketing enables a measurable, data-driven approach to generating traffic, leads, and sales. It allows for optimization through testing and analytics. As online behaviours evolve, agility and innovation are key. But focusing on providing value and building genuine connections will drive success.