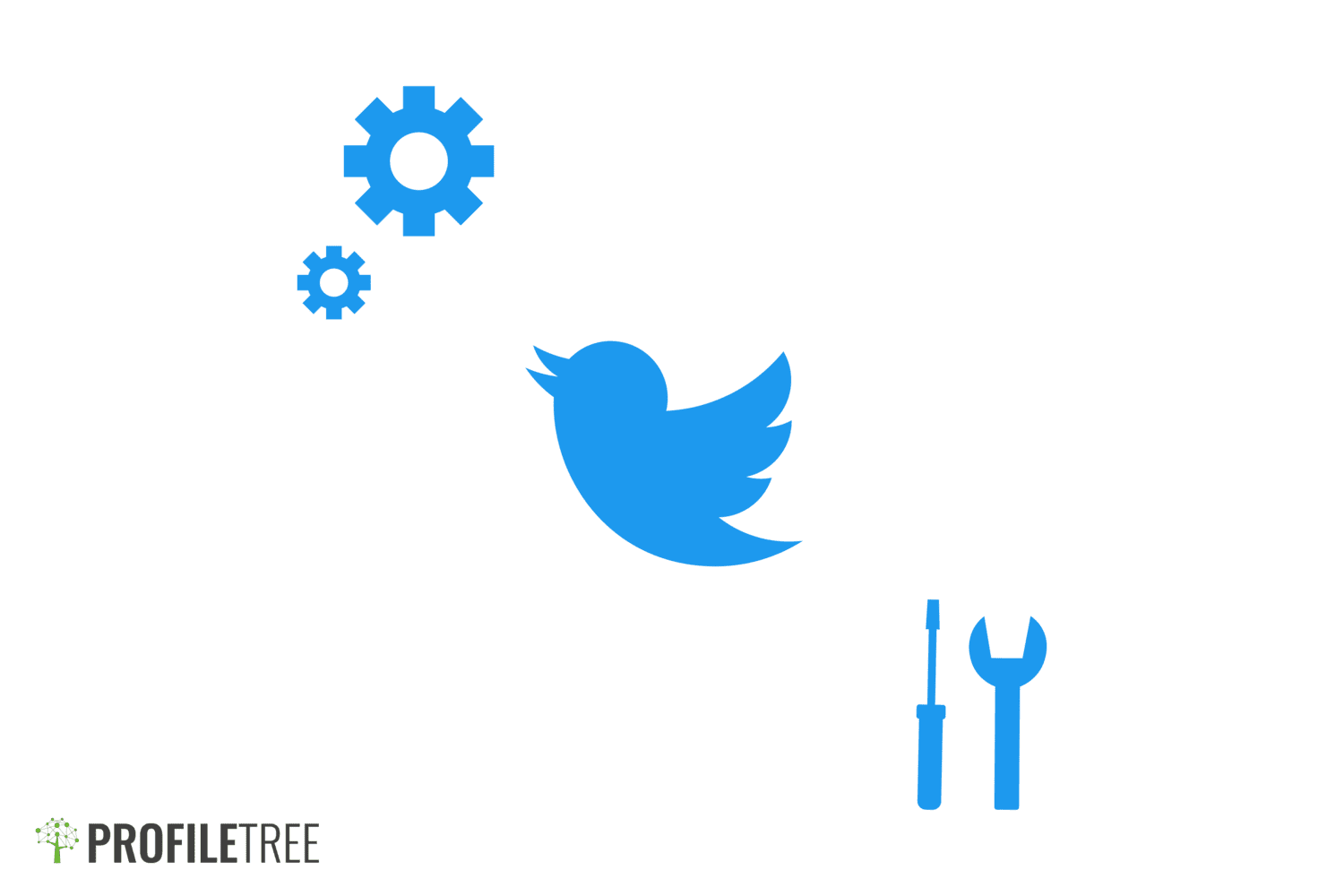 The history of Twitter  shows the service started in 2006 and in less than six years it exceeded over 100 million users, who post 340 million+ "tweets" per day. Tweets are short, 140 characters or less, messages sent by members to their Twitter followers. Tweets may also be links to websites, photos, videos, audio recordings, live events, and other things of interest.
Internetlivestats says that in 2016, ten years after Twitter started, there are now over 500 million tweets per day. Statistics Brain notes that there are over 645 million Twitter accounts for registered users and about 289 million are active on a regular basis.
ALSO SEE: Free Twitter Analytics
World Events
World events cause a spike in tweets, with the record held for the most tweets per second caused by Japanese fans when viewing and tweeting about the animation film "Castle in the Sky," that aired on Japanese television. The record is 143,199 tweets in a single second, which occurred on August 3, 2013.

The previous record number of tweets per second was 456 per second on June 25, 2009, when Michael Jackson died. The increased usage of Twitter between the years of 2009 and 2013 accounts for the dramatic difference.
Amazing Twitter activity occurs around news events that sometimes appear on Twitter in advance of other media coverage.
Twitter Milestones
Twitter notes some of the significant milestone events were:
The hashtag (#) first appeared on Twitter in 2007. Surprisingly, it was not, nor is it now an official Twitter function. Chris Medina, a regular Twitter user, first proposed using a hashtag as a way to mark a tweet with a keyword so that it becomes associated with a category. When tweets have hashtags, a person can search for the hashtag and get all the related tweets about it.
A plane from U.S. Airways crashed in the Hudson River and the passengers survived. A Twitter user, who is a man named Janis Krums, was the first to tweet a photo of the crash, well before traditional media had coverage of the accident.
In January 2011, the "Arab Spring" political movement arose and its popularity increased by using Twitter. Twitter was such a powerful force in support of the Arab Spring movement that serious academic papers where written and published about this new phenomenon.
How to Use Twitter Tools to Increase Exposure
If one is not able to come up with an innovative way to use Twitter that nobody else thought of, or be the first on the scene for a major news event, or lead a democratic revolution, there are still ways to make your Twitter account gain followers and have your tweets retweeted to become a viral sensation.
Twitter Strategies
It is helpful to understand some basic strategies that make tweets more popular. All of these strategies are very easy to do and the impact is significant, so it is good to use them. Some superb Twitter tools help make the process easier.
These are great tips from Buffer Social about how to reach more Twitter Followers:
Include links in the tweets (86% more likely to be retweeted).
Ask for a retweet by having the full spelling of retweet not "RT" as in "Retweet please!" (23 times more likely to be retweeted).
It is surprising to learn that 90% of the most influential Twitter users tweet about television shows, so tweet about TV shows.
Tweet at the time of day when there is more Twitter activity. Some of this is counter-intuitive. If a person is in an area, where commuters ride on trains and subways tweeting during commute times is best. In general, tweeting in the afternoons is better than in the mornings. For some purposes, tweets on weekend are better than weekdays. For those with international followers, make sure to recognize the time difference and tweet in multiple languages as well. There is a Twitter tool called Followerwonk that helps figure out the best time for tweets and this tool tracks the results, making it easy to make adjustments for future tweets.
Recognize that more than two-thirds of users access Twitter using mobile devices. When linking to anything in a tweet, be sure the link goes to mobile-friendly content or to a website(s) that displays rapidly and nicely on any device, anywhere. For example, do not offend Twitter users by putting a link to a 50 MB photo (without having a very good reason and warning them first). Also, do not put a link to any website that does not display properly on all mobile devices. Buffer is a wonderful tool to use to publish media specifically designed for mobile users. (Note:  The optimal tweeting times discovered by Follwerwonk import easily into Buffer so these tools work together.)
Older people are the newest Twitter users. The older adult demographic of those between the ages of 55 to 64 is the fastest growing segment of the users of social media. What was a mainly teenage phenomenon is no longer restricted to that age group. Retirees, like teenagers, have plenty of free time and they like to socialize as much as anyone else does.
Shorter tweets work better. The maximum limit for a tweet is 140 characters; however, the tweets that are only 120 to 130 characters are more effective. Say it fast, say it short, and say it strong for maximum impact. It does not take many characters to say, "Leaked nude photos of Justin Bieber http://savegap.com/0bf46444aad27  #justinbieber fotos." That is a real tweet and it is only 92 characters with spaces. There was massive interest in this tweet.
Tweets with images get twice the interest of a tweet without images. Naked images of Justin Bieber get off the charts retweets, need we say more?
Twitter Tools
If one is ready to take a Twitter campaign to the stratosphere, here are some of the best Twitter tools available:
Bitly – This service shortens URLs to use as few characters as possible.
HootSuite – This tool manages Twitter activity as well as other social media activity. While this article concentrates on Twitter, it is important to recognize that any social media campaign's effectiveness includes all social media. HootSuite shows the Twitter analytics, as well as Facebook, Instagram, LinkedIn, Pinterest, and dozens of other social media outlets.
Paper.Li – This tool allows anyone to collect content from Twitter and publish it in an online newspaper format that is a nice visual representation of a hashtag search, which is very readable and increases Twitter activity.
SocialOomph – This tool creates a schedule for pre-prepared tweets and releases then according to the schedule.
Twitter Feed – This tool shares existing RSS feeds with Twitter followers.
Commun.it – This tool automates the process of sending thank you notes for retweets and welcoming new followers to a Twitter account.
Audiense – This is an expert-level tool for enterprise professionals. It helps find the right time for tweets, locate influencers, and run automated direct message campaigns.
Twilert – This tool notifies a person when keywords, company names, or brand names appear as tweets.
Twibes – This tool is about connecting people on Twitter with similar interests. This is useful for new users to find followers that would be interested in their topic.
TwtQpon – This tool allows an organization to offer a discount coupon to members of Twitter. The coupons only become valid when a user tweets about them.
TweetJukebox – This is a free tool used for scheduling tweets.
ManageFlitter – This excellent management tool for Twitter accounts that offers in-depth analytics.
RiteTag – This is a hashtag research tool used to learn what hashtags are popular and how to select appropriate hashtags to get the most Twitter activity.
TweetDeck  – Twitter bought this company in 2001 to provide Twitter users with a comprehensive dashboard that helps them manage their Twitter accounts. TweetDeck is useful for managing multiple Twitter accounts, provides comprehensive analytics, and schedules tweets.
Mention – This is a social media tracking tool used to follow any Twitter activity or activity on other social media systems, based on selected keywords.
My Top Ten Tweet – Find any Twitter user's top ten tweets listed by the amount of engagement generated.
Klout  – With this tool, a person tracks their influencer score on a scale of 1 to 100 to see how big of an impact they make on Twitter. This tool also gives suggestions for new content that will increase an influencer score.
Summary
After ten years, Twitter continues to be a powerful force in social media. The explosive growth that Twitter experienced in the early years tapered off. Nevertheless, Twitter users still increase each year. Surprising amounts of older adult users are on Twitter. This creates a new opportunity for those that have products or services that might be of interest to older adults.
Using the Twitter tools described above, we found them all to be very helpful in making the process of promoting tweets more effective and less laborious. These tools help keep using Twitter enjoyable and handle the mundane tasks as well as provide useful analytics to make it easier to have success with social media campaigns on Twitter.