If you're thinking about hiring a marketing person for your business, we have some very blunt advice you won't hear anywhere else.
Why? We're a professional content marketing agency with a multi-discipline team, many of whom started their careers as in-house marketers. We also work with small businesses on a daily basis.
In short, we know how to help businesses just like your reach their marketing goals. It's what we do. Of course, we also have a horse in this race. That is, companies work with agencies like us as an alternative to bringing their marketing efforts in house.
With that in mind, let's think about a very basic question.
When Should You Hire a Marketing Person?
The key here is deciding when hiring an in-house marketer will be more cost-effective than engaging an agency. This is often a messy calculation. There's no doubt that, hour for hour, an agency will cost more than your new marketing person's raw salary.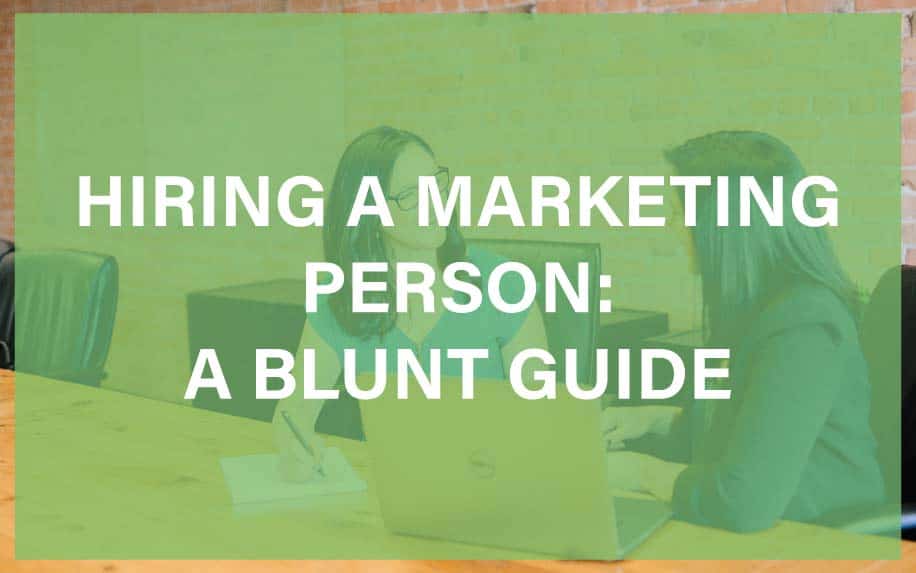 But in-house marketers have a number of other associated costs.
For instance, you'll have to make pension contributions, and provide equipment. Then there's the costs of recruitment, onboarding and ongoing training. Add all of this together, and you're unlikely to spend less than £30,000 a year on a competent full time marketer.
Call that £2500 per month. The question then becomes whether you can get more value for this money by hiring a marketer or engaging an agency.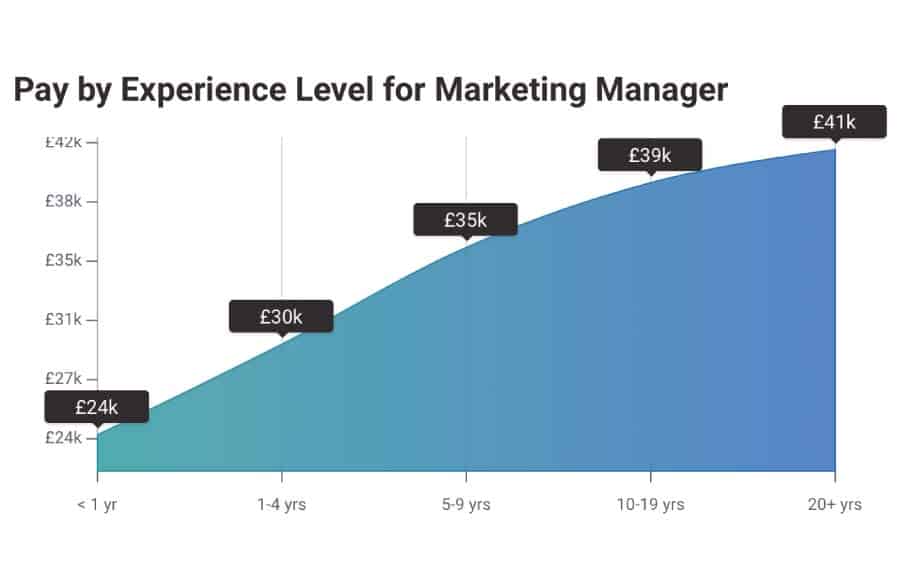 What Kind of Marketing Person Do You Actually Need?
Another problem is that there are more grey areas relating to marketing job titles than really any other function. The digital marketing industry has exploded in recent years, and clear job titles haven't quite settled down yet.
A quick scan of different job listings for the title Marketing Executive illustrates this.
At one extreme, you'll find listings for experienced marketing all-rounders, who can report directly to senior leadership. Essentially, these are management-level roles, which help to shape the company's bottom line.
At the other extreme, you'll find ads looking for a student to come in a few days a week to do some admin and run the company Facebook page.
Unfortunately, you'll also often find ads which want the responsibilities of the former, on the salary of the latter. Worryingly, reputable recruitment agencies are often guilty of this.
The thing is, many marketing professionals are highly specialised. This means that it can be difficult to find a single person who is truly an expert on all kinds of marketing, such as email, social, SEO and UX.
As such, it's vital to factor your specific needs into your budget.
How to Hire a Marketing Person
While the lines between digital marketing and marketing are now almost non-existent, the specialism of your marketer can be very specific.
There are those who have studied marketing theory without much digital experience and vice versa. There are those who are geared towards data, content, design or brand. They might specialise in traditional PR and partnership-building marketing.
How do you hire a marketer? By taking time to understand the difference. And employ the marketer you need.
The 'Swiss Army Knife' Marketer?
Looking for someone to do your video work, website development, SEO, design, writing, social media, strategy, analysis, brand and more? Or – or worse – hoping for all this and for your marketer to run the office too?
You might need to rethink your budget and your plan.
Your marketer will, naturally, have strengths and weaknesses. A professional approach to strategy, tactics, execution and assessing results will need investment – of time and money – going forward.
If you've decided a marketing person is needed, simply 'bringing in a graduate' as a tick-box act won't bring in the results you need.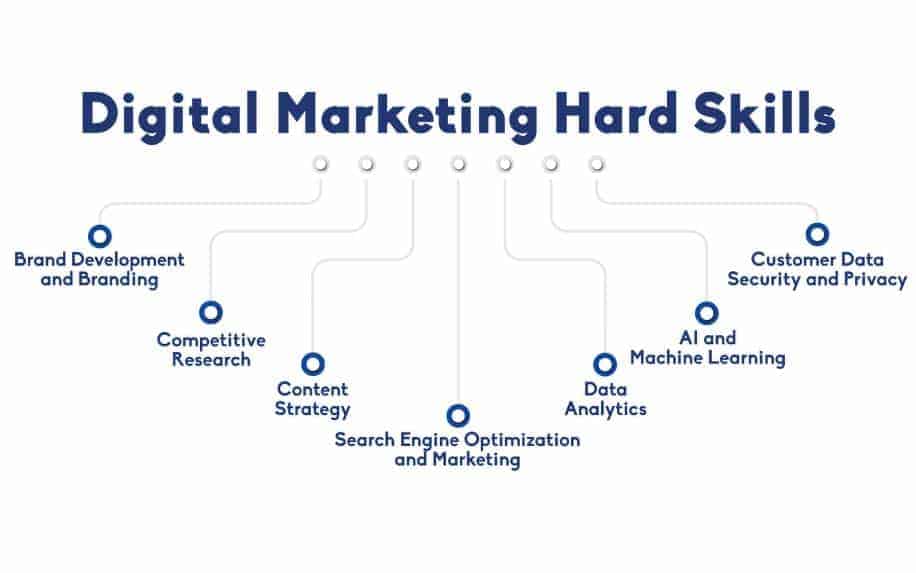 It's important to be realistic about the fact that most marketers can't do everything. In fact, many companies with only one marketer still outsource specialised functions to an agency.
Draw a Line and Listen
A common mistake when hiring a marketer happens when businesses don't give the new team-member a clear remit.
The strategy, segments, social channels, content and more should be, openly and firmly, the 'territory' of the new marketing colleague. And everyone in the company should know this. You may need to rein-on others who have had a hand in marketing until now.
Your new marketer is unlikely to give your colleagues advice on sales techniques, your accounting or on administration. The truth should be the same in reverse AND the marketer's remit should be written in stone.
This also extends to providing clear KPIs and goals for your new marketing hire.
Marketing ≠ Committee-Thinking
Marketing and content ideas need to fit in with strategy and goals, as well as having a clear purpose.
Ideas from the whole team should be encouraged. Fitting these into your marketing aims, brand, schedule and strategy for conversions will be the job of your new marketer.
After all, in an era when marketing talks are common at business events, it can be easy to mistake third-hand advice as absolute wisdom.
Those outside your company know nothing about the context, strategy and goals of your business. Your new marketer will have a better sense of creating a community for your potential buyers in the right way for you.
Don't make the mistake of having your new colleague derailed by random ideas, hard-sell demands and piecemeal actions with short-term, crowd-pleasing appeal.
Hide the Log-ins
Most social media disasters came from too many people posting content, without proper coordination. Social posts can go viral for all the wrong reasons, hurting both your reputation and your revenue.
At the very least, your social media guidelines should be strongly promoted and kept updated.
For a small company your social channels should be the domain of your marketer and your marketer alone.
Patchy content, or off-brand and even potentially unwise posts, can often be the result of 'too many cooks'. Having one person responsible for your social content reduces the level of risk for your business.
Your Buy-In is An Investment
The question 'how do you hire a marketer' is, as you can see, only part of the story.
A vital tip? Buy into their work and show your team that it holds an important place in the business.
Showing, from the top, that marketing runs at the core of strategy and everyday life for the business is an investment in results.
Otherwise, you're going to need to hire a marketer to replace them within a couple of years.
And continue the investment
Your marketer will need a budget for software, tools, collateral, online advertising and more.
A professional customer journey – including high-quality content, a landing page, a website to the latest standards and more – are all needed for marketing to work well. And for conversions to happen.
When you start to think 'marketing person needed', bear in mind an ongoing budget will be needed too. Your new marketer will help draw up a budget to match your marketing strategy.
Innovation as a Minimum
Hiring a marketing professional means you have the means to keep ahead of things like VR, augmented reality, voice search and more. Outside help may be needed but the budget will be spent.
That's because your potential customers can and will change how they look for your business, what they expect to see from you online and the devices they use too.
An investment in keeping on top of change, working closely with your new marketer, will mean surpassing customer expectations.
Meanwhile, your competitors will be reacting to change instead of planning for change.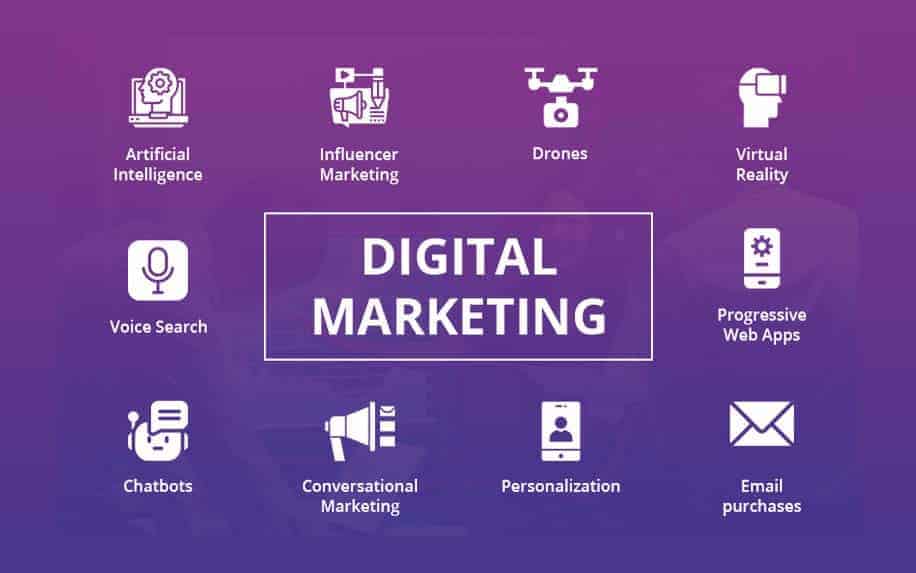 Need Help? Just Ask
As we've said, the 'Swiss Army Knife' marketer doesn't exist.
If professional help with strategy, SEO, content or analysis will help win better outcomes for your business, it's a worthwhile investment.
First, if you need to know 'what can a marketing company do for me?' examine their previous work and look for the right fit for your business.
Hiring a Marketing Person: Bottom Line
Many businesses start thinking about hiring a marketing person, when they simply don't need to. The issue here is that many businesses don't actually have a clear idea of their marketing needs.
This includes whether you actually need a full time marketer, as well as whether you can afford this.
The truth is that for most small to medium sized businesses, outsourcing campaigns to a marketing agency will be much more cost effective. Contact our team to discuss your specific needs.