Marketing Agency Services
At ProfileTree, we are different to other digital agencies. We offer each of our clients a personalised and bespoke strategy, carrying out full digital audits on their past and current marketing strategies. We match up the relevant marketing agency services with the digital audit to plan a strategy to ensure a clients website is their most effective and best performing asset in their business.

Web Design & Development
We build websites that engage and inspire, showcasing our clients' business, highlighting what separates them from the rest. Our web design and website development services are focused on results.
Through visually stunning website design, performance focused web development, simple and effective website hosting and management, and results driven SEO. We deliver beautiful websites that will engage your customers and increase your sales.
Our aim is to be one of the top web design companies or best web design agency for our clients, delivering excellent ecommerce, wordpress, responsive website solutions that drive online sales.
More on Website Design and Development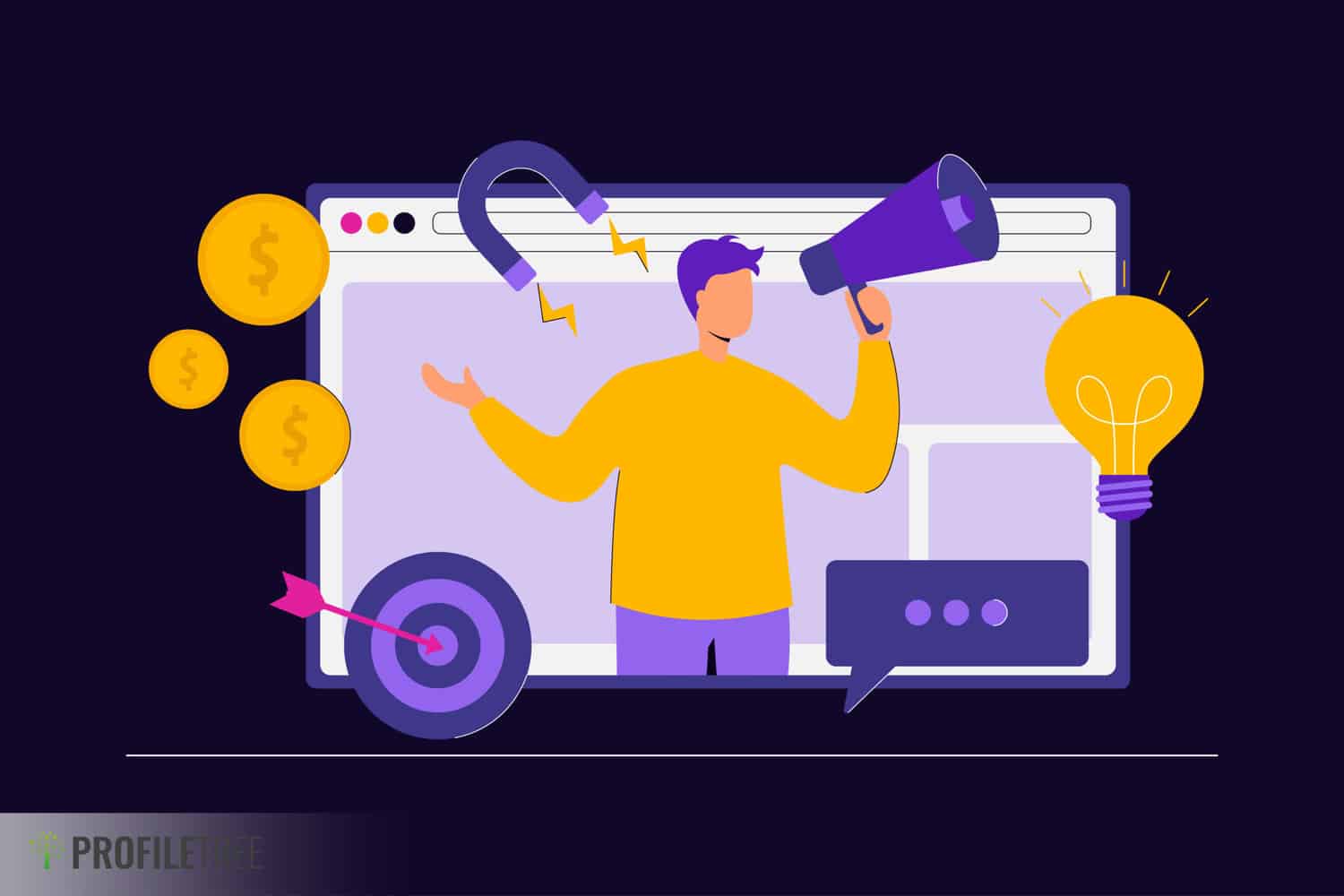 Digital Marketing Services
Whether you're targeting new customers or building relationships with existing clients, a digital marketing strategy will help you reach your target audience on the platforms they love to use.
Set goals, track your progress and measure engagement. Through social media marketing, digital marketing strategy, digital training and online advertising, we give you the tools to grow your brand online.
Digital Marketing Services from an agency can help enhance and upskill any inhouse team. Or support you with training to understand the best way to deliver a strong return on any digital investment.
More on Digital Marketing
Content Marketing Services
Content marketing is at the heart of any successful digital marketing campaign. Influence conversions and enhance your organic search ranking with content that truly engages your target audience.
Showcase your expertise through content marketing. Build relationships with video marketing that engages and inspires. Educate and inform your audience through copywriting. Or show that you're ahead of the curve by exploring the opportunities with voice search.
Find out more about Content Marketing
Full Service Marketing Agency – What to Look Out For
Marketing, in its most basic form, is an umbrella term for a wide range of different marketing methods. From digital advertisements to well-written blogs, digital marketing involves a multi-throng in order to achieve a successful marketing campaign online.
This is where full service marketing comes in. A full service marketing agency has a wide range of marketing tactics in their arsenal, they can help your business grow online and help your brand curate a digital presence through multiple marketing means.
Read our complete guide on what to look out for when choosing a full service marketing agency.
What is a digital marketing agency?
A digital marketing agency is a business that helps other businesses compete in the online marketplace. A digital marketing agency will design, create and deliver creative digital marketing strategies in order to achieve their client's campaign goals. Some digital marketing agencies only specialise in one form of digital marketing, e.g.) digital video promotion or web design and development, so it's important to understand what different digital agencies specialise in, as it will affect your overall digital marketing goals.
As part of a digital agency's services, their team will review your business needs and identify key areas of your business to focus their solutions on. You will be assigned an account manager from their skilled team who will help support you with the objectives of your campaigns. This could range from branding, social media, traffic optimisation, or getting a better ROI from key marketing channels. The relationship between the account manager and the company is important as they will communicate with the agency team – from the graphic designer to the SEO expert. Their one job role is to support you with your marketing efforts and business growth. They will allocate the people with the best skills to deliver successful campaigns for you and help deliver business growth.
What is a full-service digital marketing agency?
A full-service marketing agency is an agency that can provide your business with a wide range of marketing tactics for successful online growth and competition. The good thing about a full-service marketing agency is that all of the marketing materials are drafted under one roof. There is a sense of fluidity between methods, and this strengthens brand recognition and online awareness.
If you decide to outsource different elements of your marketing campaign to a variety of different digital marketing agencies, then it may result in the overall message being lost, it can be confusing for audiences, and it can dilute the campaign's impact. A full-service marketing agency will ensure that a strong and consistent message is being delivered throughout your entire digital marketing campaign.
A full-service marketing agency can also identify and provide the best methods for achieving your marketing goals, e.g.) if your marketing goal is to increase your blog readership and ranking, then a video production company might not be the best option for achieving this goal. A full-service marketing agency knows the best methods for online promotion, and they provide a multi-thronged approach to achieving your digital marketing goals. 
What does a full-service digital agency do?
A full-service digital agency will first consider your business goals and digital marketing expectations. In an initial consultation, a full-service marketing agency will indicate which of their methods may be best suited for your business's success and how they can use different marketing tactics within your campaign.
A full-service digital marketing agency will see your marketing goals develop right from the initial consultation and conceptualisation phase right through to the creation and dissemination of promotional content. Full-service marketing agencies hit multiple goals for maximum campaign impact.
Why hire a digital advertising agency over a traditional one?
In modern times, it is really unsuitable to say that you're pursuing a marketing campaign without using digital tactics. The world has become digitalized, and we spend so much of our time online businesses need to appeal to this modern way of delivering information and advertisements. Even though traditional agencies have inevitably had to include some form of digital marketing, campaigns without it are almost certainly likely to fail.
Whilst a traditional marketing approach might think of targeting audiences in physical ways, such as newspaper ads or billboard displays, a full-service digital marketing agency thinks of the audience's online habits and attempts to target them there. Full-service marketing uses many different digital tactics, from email marketing to google search ads; they create the most impactful and appropriate ways to reach your audience.
What to ask a digital marketing agency?
Selecting a digital marketing agency to represent and promote your brand should be a very thoughtful decision. It can be even more challenging trying to select an agency when you don't know what all of the jargon means and you don't necessarily know which digital methods you need.
Before selecting a digital marketing agency, you should ask them these three questions:
Which digital marketing services do you offer?
Digital marketing involves the use of multiple marketing methods, from video content to digital advertisements; there are so many avenues to take for online promotion. Some digital marketing agencies only specialise in a couple of these services, so it's important to ask which services they specialise in. Some of the services you should enquire about include:
Web design
Web development
Web hosting
Digital advertising
SEO services
Content creation
If you decide to go for a full-service marketing agency, you will have access to most of these digital marketing services. This will help keep the overall marketing costs down and help deliver a strong and consistent marketing message.
Do you specialise in B2C or B2B marketing?
Another question you should ask a potential agency is whether they specialise in B2B or B2C marketing. Each of these services is marketed in different ways and uses different methods for digital promotion.
B2B – Business to Business is a company that sells its services or products to other businesses. The methods for digitally marketing this type of business would focus on expert web design, strategically placed digital ads and useful product/service content. This type of digital marketing is factual and makes business sense to potential customers.
B2C – Business to the customer, is a company that sells its products/services to customers directly. The digital marketing strategy for this type of business is much more personal, using methods like social media engagement, entertaining content creation and informative blogs. B2C digital marketing attempts to connect with the customer emotionally and on an interpersonal level.
You should select a digital marketing agency that has experience in marketing your type of business. Although many great digital marketing agencies do have experience in marketing for both types of businesses – although it's still a very important question to ask.
Do you have experience marketing within my industry?
Another great question to ask a potential digital marketing agency is what experience they have marketing within your industry. This will have implications for how well they know your industry and how well they can promote it online.
Different industries need different approaches to their digital marketing strategy; for example, the hospitality industry is continually having to appeal to customers on social media channels. This is because there is a rising trend of people using social media to find new places to eat, drink and stay.
A digital agency should be aware of your industry trends and be able to craft marketing strategies that utilise that information. One of the best ways to find out if a digital marketing agency is right for you is to simply ask them, have you done this before?
How to write a brief for a digital agency?
So you've selected an appropriate digital agency to promote your business. Now what?
You need to let your digital marketing agency know what it is that you want them to do. One way to do this is to draft a brief explaining your ambitions and goals for this joint venture. Some important points you should include within your brief are:
Goals within the business – e.g.) more bookings increased sales of a certain product, etc.
Goals of online strategy – e.g.) more followers, more views, increased blog readers, etc.
Expectations of content, whether it's a new video, articles, blog posts etc.
Your business's unique selling point.
Important information you want to highlight to customers.
Include any information on upcoming promotional events, important days or new launches etc.
Links to your existing websites, news articles, product information etc.
Your brief should just be a summary of all the important information surrounding your digital marketing goals. It's a starting point for working out a clearer strategy and deciding on more focused goals, all of which will be worked out with more contact with your agency.
What services does a full digital marketing agency offer?
A full digital marketing agency offers a range of specialised digital marketing services. Depending on your campaign goals, you may only need to incorporate one or several of these marketing tactics into your marketing strategy.
Some of the services that a full digital marketing agency provides include:
Full-service web design and digital marketing agency
First impressions count, and your company website may be the first time a potential customer or client comes into contact with your brand. Websites should be designed in such a way that's appealing to visitors; they should be able to navigate it easily and understand exactly what it is you provide.
Having an established online website that users can visit may help your business in the following ways:
Attracting new customers/clients
Increasing your potential customer/client reach
Updating existing customers/clients about your business
Promoting and increasing awareness of your brand
Engaging with your customers/clients
Showcasing your product/service in the best possible way
Increasing visits to your website, which in turn affects sales
Remaining relevant in a competitive market
Providing a source of contact and support
A platform where you can discuss your expertise
Develop an online community
Track visits and engagement with your website
Some digital marketing agencies only offer one component of website management e.g.) web design or web hosting, but in a full-service marketing agency, you have a centralised support system, helping to coordinate all of the different aspects of managing your website.
Web design is the process of creating a bespoke front end of a website that is attractive, engaging and user-friendly. Web Designers consider the colour, text, imagery, videos, layout, navigation and overall appearance of your business's website. A full-service agency will have a dedicated team of web designers who ensure that the user interface and user experience are up to a quality standard.
Full-service website development is ensuring that all of the website's coding is functional and working. It's the back-end work of a website, and it requires high-quality expertise and knowledge. Poorly developed websites pose security risks, hacking possibilities and overall poor functioning for the user's experience. A full-service website development agency will ensure that all aspects of website design and development are maintained.
Web hosting affects your website's bandwidth, security, storage space and even business email. A full-service website hosting agency will understand the implications of web hosting and management and ensure that your business can use secure external servers to publish, update and maintain your site.
Our experienced team will work with you to ensure your website is fully optimised for maximum performance.
SEO – Search Engine Optimisation is the process of using targeted keywords to appear further up in search engine results when people search for a query related to your business.
A full-service agency will be able to embed SEO content throughout all of your business's online promotions, from website content to bespoke videos and specially curated blogs; a full-service agency will use every method available to help your business rank better.
A full-service digital marketing agency can help you select the best digital advertising methods. Digital advertising costs money, and it can quickly become a money pit if you don't know what you're doing. A full-service agency can explain costs and help you allocate budgets for your digital marketing strategy.
A full-service digital marketing agency can help you schedule digital marketing adverts so that you get the best return on investment. They are experts in social media adverts, web ads and search engine ads, compared to other agencies that only specialise in one form of digital advertising.
A full-service agency will also have a wide range of talented individuals working for their clients; they rarely outsource assistance as much of their work is done in-house. This is advantageous as the promotional material can be easily redrafted and designed to suit the overall marketing tone. 
Think of the way you consume online material, in videos, images, blogs, audiobooks, and funny social media tweets. There are a plethora of ways to communicate online, and a full service knows this all too well.