What is the best blogging platform? Which one has the best experience for your readers and is the best to work with? Read on and we'll explore how to achieve both!
If you don't like your blogging platform or it's too hard to work with, you aren't going to be getting your message across to readers. This can translate into missed opportunities and a lot of lost potential. Rather than take that risk, consider the best blogging platform for your needs and focus on what it can offer you.
The right platform will give the best of both worlds – it will be easy to use and will also help readers find everything they want and need when they read your blog.
Blogging on Squarespace
When you use Squarespace you'll find that you can get the help and support you need to make a great blog. The platform is more than just a blog, as it allows for companies and individuals to create full-sized, fully functional websites.
As a part of those websites, users of the platform can have blogs. Because the platform is set up for two different options, users have choices for how they want to operate their website and blog. They can either focus on using Squarespace for the actual site hosting, or they can use it to buy a domain name and then host the site with another type of platform.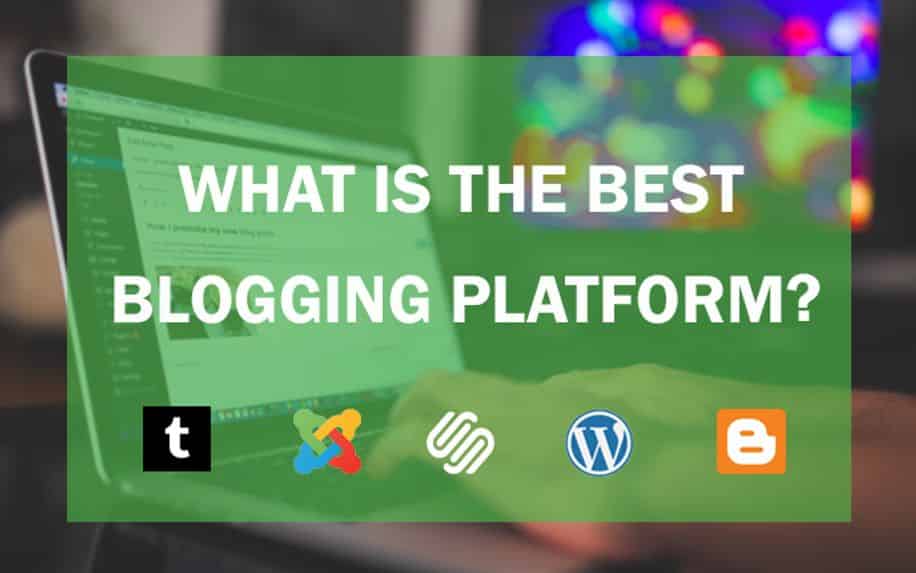 Squarespace Hosting vs Hosting Elsewhere
Deciding which of those options to take will depend on the person. What you want from the blog and what you need to offer to other people from the blog both matter. If you can get a domain name and good hosting through Squarespace, it can make sense to use it for your blogging platform.
Effective marketing is more than just the platform that's used for the blog or website you have. Blogging on Squarespace needs to be paired with quality advertising and a good message that your readers will be interested in. Without quality content, the platform would have no meaning.
Blogging on WordPress
One of the most popular blogging platforms is WordPress. It's commonly used for a number of applications, and plenty of people build complete websites on it. However, you don't have to just create a blog if you don't want to – you can also maintain a website that your readers and customers appreciate.
You should keep that in mind when you consider using WordPress – you want to make sure you're selecting the right platform for your blogging needs. WordPress is so commonly used meaning there is plenty of support available if you reach out to others or the support centre.
WordPress Themes
Blogging on WordPress gives you freedom to choose from various themes, fonts, and unique ways to add pictures, movement and overall value to the site.
It's important to consider, since many bloggers today want to have something a little different from everyone else. Whether you only want to have a blog to reach out to readers and build a following or you're looking for a large, company website with a blogging option attached to it, WordPress can be a great way to get things moving in the right direction for your online presence.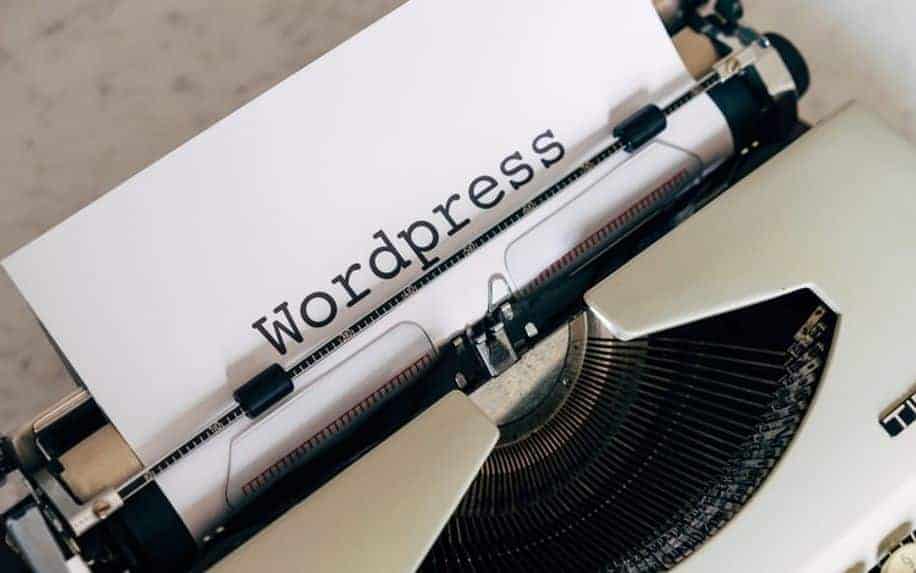 Blogging on Blogger
Blogger was one of the most popular options for a long time, but it is no longer quite as valuable as it was. That's not to say it isn't a good choice, but you should be aware that you aren't going to get as many choices and options for templates with Blogger as you would with some other types of sites.
Blogging on Blogger is easy and fun, and the interface is simple and user-friendly. It's better for small and personal blogs, as opposed to larger or more serious companies. Since it doesn't cost anything to blog there, not everyone will take it seriously.
Changing Platforms
But that doesn't mean it can't have value. When you're just getting started, you can create a lot of blogs on different things. If you aren't sure whether you want to pursue a specific area of interest, it can be a great option.
This way, you start out on a platform that you can quickly get comfortable with, and see whether blogging is going to be the right fit for you. If it works out well you can always move to a different and more complex platform at a later date. If you decide blogging isn't for you, or Blogger doesn't have what you need, it's easy to either change platforms or stop altogether, if needed.
Blogging on Tumblr
When people wonder what is the best blogging platform, they generally don't think of Tumblr. That's because the site is more often used as a social media site, where interaction is common but serious blogging may not be popular. However, there are many things you can do with Tumblr. In addition to a news feed and other options, you can start up a blog that doesn't cost anything.
You can also have a main blog and other side ones, which allows you to focus on more than one interest and keep everything on the same platform. Having one platform for all of your blogs can make things much easier to address and keep track of.
Business Blogs on Tumblr?
One of the things you need to remember about Tumblr, though, is that it's not the type of blogging site that a serious company would probably want to use. It's used for casual blogs, personal information, and a connection with others who like the same things.
Tumblr is filled with creative people and there are also many people who are focused on anime and related interests. Knowing your target audience is important, and unless you're a very casual individual or company with common interests related to many Tumblr users, blogging on Tumblr may not be the best option for your needs and goals.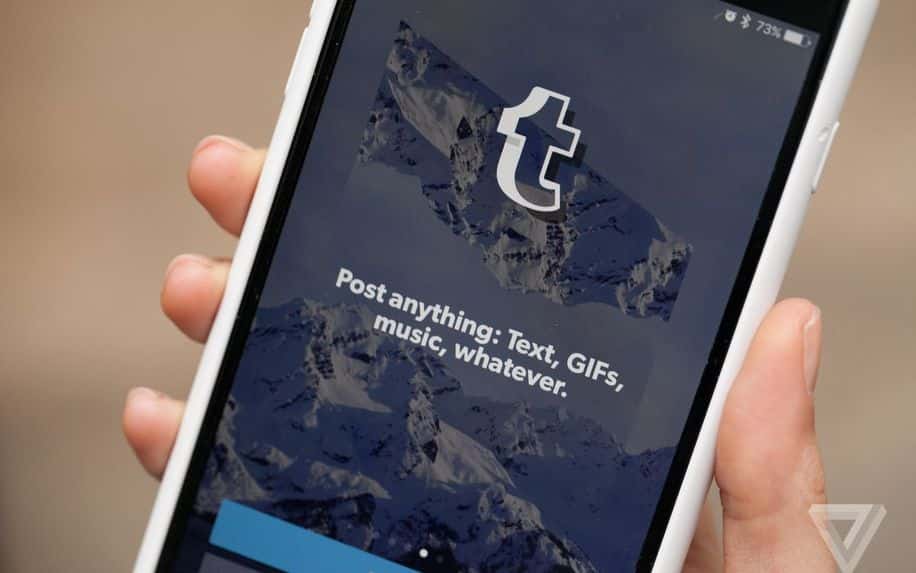 Blogging on Medium
Medium gives a voice to people who have something to say and want to be taken more seriously. The site was created with a more journalistic style in mind, so people who wanted to write could have bylines and published clips. Unfortunately, not a lot of people have heard of the site.
This often means that blogging on Medium is not as significant to a portfolio or a quality internet presence. While it's generally a good thing to have a presence on more than one site, you want to pick and choose the places where your name and information appears. That way you can control how people see you online.
Medium Vs Your Own Website
While Medium can be more serious than a lot of places, when it comes to the quality of the writing, it's also a place where anyone can publish and blog. This means that you often see lower quality work which you don't want to be associated with if you're looking to be taken seriously about an issue.
It's important to consider the blogging platform very carefully, and considering what is the best blogging platform isn't always easy. Take a look at Medium, but be aware that it might not be the right choice for your needs. If you're looking for a seriously established, strong presence, your own website may be more suitable.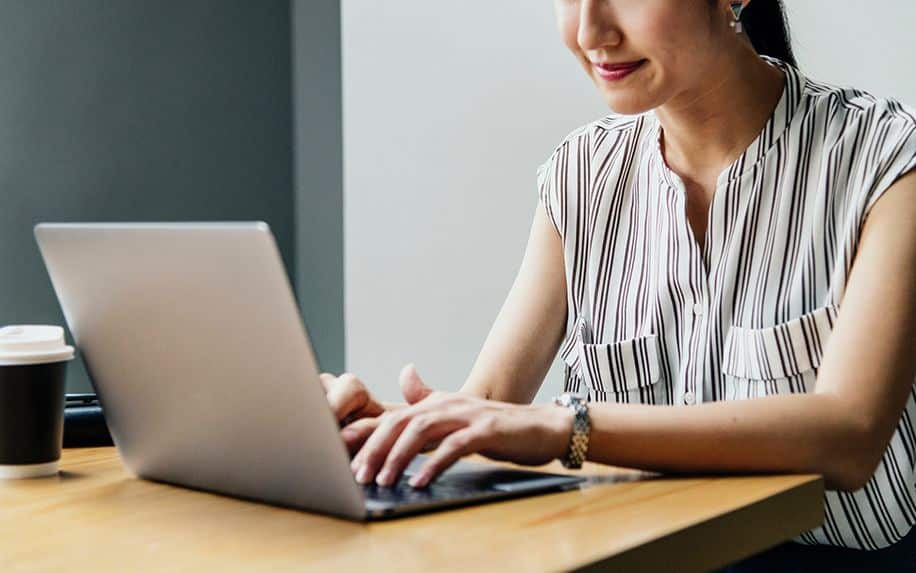 Blogging on Joomla
Joomla is another one of the more casual sites to use for blogging, and it's one that many people haven't heard of. This means that blogging on Joomla may not get you too far from a business standpoint. If you just want a place for your thoughts, though, it can be a good choice. It's a lot like keeping an online diary for everyone to read, where you can offer insight, advice, and information to anyone who's interested.
The community of Joomla users may be very interested in what you have to offer, depending on the types of things you like to blog about. If you reach out to that community, interaction can help you thrive there.
Joomla Ease Of Use
While not as full-featured as some of the other platforms you could use for blogging, Joomla's interface is easy to use. In order for you to blog consistently you probably want somewhere that isn't too hard to navigate around.
With Joomla you can do that without hassle or problems. If you're trying to start a business, though, steering clear of free blogging sites in general may be the best idea.
The Best Blogging Platform For You?
So, what is the best blogging platform? It's the one that couples ease of use with the quality that readers are looking for. Your blog should look professional, but it should also be something you can work with and enjoy.
Depending on what you're trying to do with it, professionalism may or may not be important to you. Casual online diaries don't need the same look as more serious and professional blogs where you're trying to sell a product or service.
Only you can decide what is the best blogging platform for your needs, but with so many to choose from there are plenty of great options to be considered.
If you have any questions for us, don't hesitate to get in touch here.