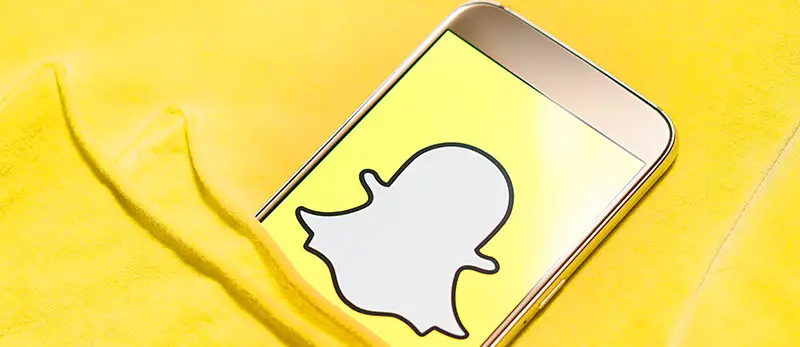 When it comes to staying connected in today's ever-changing world of technology, we often overlook some of the simplest communication tools. Take, for instance, email. Although email is highly used on a daily basis by more than a billion people across the globe, there are many people who have yet to take advantage of email and its many uses. Another communication tool that gets overlooked is Snapchat. With this in mind, here's an overview of Snapchat, including what it is used for, how to get the most out of it, and other tips and tricks to use to ensure it's used to its utmost potential.
ALSO SEE: Snapchat Marketing Guide
Using Snapchat: App Features and Settings
To use Snapchat, you will need to download the app to your mobile device — smartphone, tablet, iPhone, etc. The app allows you to send both videos and pictures to other users who have downloaded the app, but unlike other apps, Snapchat automatically erases the pictures and videos after being viewed. You can change settings to keep the messages from erasing themselves, but this applies only to the photos and videos you send. In order to view other people's photos and videos for longer than a few seconds, they must alter their default settings.
Now that you know what Snapchat is and how it works, you're probably wondering to yourself, what is Snapchat used for? Truth is, you can use it for a variety of purposes, with the most essential and common one being to communicate with other users of the app. When you send a picture or video using Snapchat, the message is referred to as a Snap. The longest amount of time a Snap can be viewed is 10 seconds unless you change the settings and add the Snap to your Story Wall. Story Walls are viewable for up to 24 hours. In 2014, only mere three years after the mobile app was first released to the public, more than 700 million Snaps were being sent daily. The app is geared toward teens and young adults, but due to its popularity, it has become a worldwide sensation being used by people of all ages.
Adding Texts
Did you know that in addition to pictures and videos, you can also add texts to the messages sent via Snapchat? That's right. This means you can turn any Snap into a text message as well; however, do keep in mind that all Snaps are considered multimedia messages. Still yet, though, because they are sent using the Internet, there is no reason to fret about going over any MMS data allowance.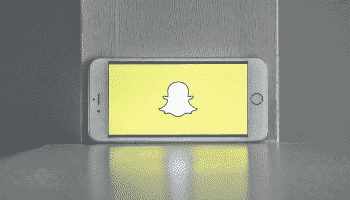 Using Snapchat for Business Purposes
If you own a business, it is vital that you connect with your customers, as well as other consumers, in a way that appeals to them. With Snapchat, you don't have to be an individual to use the app. Instead, you can use it for business purposes. Best of all, Snapchat gives you an instantaneous way to connect with consumers all around the globe. Have a message you want to relay to your customers? No problem! Simply send a Snapchat to your customers, and they will receive it via their smartphone or another mobile device; this gives you the ultimate way to stay connected with customers and to show them a side of your company that they may not find elsewhere.
Here is a look at seven ways to use Snapchat for business reasons:
Leak New Product Info: Want to get your customers on the latest product bandwagon? Of course, you do, and there's no better way to do this than by teasing them with product Snaps. Whether it be a new hair brush or an update to one of your oldest products, sending Snaps about products is a great way to build suspense about a new product release.
Increase Follower Count: Looking to increase your fan base simply? If so, then Snapchat is definitely a platform you should be tapping into. With millions of users globally, you can easily increase your follower and fan base count when using Snapchat.
Run Contests: Have a new product you want to give away? Why not use a Snapchat contest to pick your winner? Simply run a contest to your Snapchat followers and ask them to reply with a snap. Your favourite snap can then be used to choose the winner. It's fun for everyone.
Product Tutorials: Do you want to show your customers unique ways of using your product? If so, sending them a product tutorial video via Snapchat is an excellent way to connect with them and let them know you care. You can show them in-depth Snaps of how to get the most out of your product, which leads to customer satisfaction and can also help you study your products and learn how to improve them.
Give a Behind-the-Scene Glimpse: Do you have behind-the-scene action you want your fan base to see? If so, a Snapchat picture or video can deliver this glimpse to them in a non-invasive way. They can view the Snap at their own convenience, allowing you to rest assured they will enjoy the glimpse, which improves overall customer satisfaction and loyalty.
Build Relationships: Snapchat isn't just about connecting with your existing fan base and customers. It can also be used to connect with prospective customers as well as vendors, suppliers, and distributors. And after all, since all of these entities are crucial to your company's success, doesn't it make sense to include them within your marketing efforts? Of course, it does, and Snapchat enables you to connect easily with them via a platform that can be used in multiple ways.
Unique Content: The content shared via Snapchat isn't formatted or read through like the content shared on Facebook and other mobile platforms. This is why it's essential to ensure all content shared via Snapchat has been created specifically for this platform. As a bonus to this, you will be sharing unique content, which is far more likely to resonate with your customers and increase sales.
What is Snapchat used for in schools?
Did you know that Snapchat can also be used for educational purposes? That's right, and there are many schools that have already hopped on the Snapchat education bandwagon. Increasing student engagement is the number one goal behind using Snapchat in the classroom, and fortunately, studies have confirmed that engagement can be increased when used correctly. And with students between the ages of 12 and 24 using Snapchat more than any other social media platform, it makes perfect sense that all schools should integrate this platform into their daily teachings. From increasing participation in school projects to sending updates about school cancellations, there are many ways to use Snapchat in schools.
If you're looking for an app that can be used in a variety of ways, please don't overlook the many possibilities you will gain when using Snapchat. From sending messages to your friends to giving updates on school projects, Snapchat is the ultimate communication platform that can be used all around the globe.
Video is the core element of this interesting social media platform – if you are considering video marketing or video production for your business, do reach out to our digital marketing agency team.