Statista showed that social media users would exceed 4.9 billion in 2023. This is about half of the entire human population on Earth. It's expected to reach 5.85 billion social media users globally by 2027.
In 2023, social media users are as follows:
Facebook Active Users – 2.91 billion

Twitter Active Users – 436 million

Youtube Active Users – 2.56 billion

Whatsapp Active Users – 2 billion

Instagram Active Users – 1.47 billion
On average, the typical social media user uses 6.6 social media platforms. Eastern Asian users are the most people consuming social media, representing 26% of the global population. That said, social media is used by more than 85% of the world's 5.72 billion smartphone users.
SEE ALSO: Benefits of Social Media Marketing
The percentage breakdown of social media usage when comparing engagement is as follows: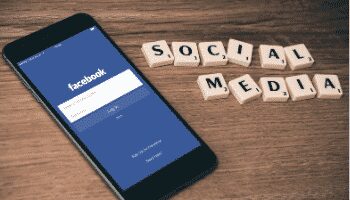 Clearly, social media has a powerful influence on Internet users who increasingly use mobile devices. 99% or over 4 billion social media users access their accounts using a mobile device.
In order for organizations to understand how effective their presence is on social media, it is important for them to conduct a social media audit on a regular basis.
Social Media Audits: Tracking Your Profile's Performance

Conducting a social media audit monthly is best. The audit may be as simple as using a spreadsheet to gather and track historical information as it changes over time.
The basic information tracked includes:
Profile information, which needs to be current
Frequency of postings made to the social media account
Number of followers
Web traffic referred by others
Any special metrics of a particular social media channel, such as "likes" on Facebook
It is important to track the changes from month to month and make a comparison with the same time last year.
Analytical Tools
Besides simply tracking the basic information there are also analytical webmaster tools that are helpful when examining some of the metrics of the social media audit.
A typical analysis of social media activity includes information about:
Engagement of users in each social media system
Facebook activity showing friends, likes, links, page impressions, and the number of people talking about a subject related to an organization
Twitter activity including demographics, retweets, link clicks and listening for certain keywords
Instagram activity that captures related photo posts using hashtag analysis
A Google Analytics report that summarizes search engine activity combined with tracking social media activity
Messages sent and received
Trends analysis, including group summaries of information from all social media sources
Advanced analytics discovers important influencers for certain keywords and topics
Goals of a Social Media Audit
A social media audit comes from understanding an organization's goals for the use of social media. Performance benchmarks are set, and then the social media audit compares the actual results based on quantifiable parameters with the benchmarks of the goals.
Strategic Use of Social Media
Examples of performance benchmarks, derived from the objectives of the organization that are measurable, include such things as measuring awareness of a brand, determining customer loyalty by tracking repeat business, monitoring web traffic, sales comparisons from period to period, retention of customers and demand for customer support.
Return on Investment
A social media audit calculates the return on investment (ROI) in comparison with the benchmark performance results. For example, if the organization's goal is to obtain new customers, then the number of new customers and their long-term value to the company is compared with the cost of customer acquisition through social media channels.
It is easier to calculate the ROI for social media campaigns when the benchmarks are conversions or sales.
Sometimes the return on investment is not easy to reduce to a dollar amount or a percentage. Instead, it may be a calculation of brand awareness achieved by counting social media interactions. This calculation is the comparison of the contribution that an organization makes to social media with the number of social contributions this contribution causes to occur from others.
Optimize Smart explains an example like this.
Here are some possible social contributions made by an organization:
Facebook status update
A "tweet" place on Twitter
A photo or reel posted to Instagram
A post or an announcement to LinkedIn group members
If a company shares a post using any of the above methods, the tracking of the replies shows whether the return of social contributions by others is greater or less than the organizational efforts. Ideally, the replies should be at least twice the organization's social contributions. It is even better if the replies come from a treasured demographic or geographical location that is part of the organization's target audience. A high amplification rate, where the social media responses vastly exceed the organization's social media contributions, is what causes certain content to go "viral."
Regardless of whether or not the social media audit results in an actual dollar cost versus dollar return comparison or a comparison of the ratio of social responses to social contributions, there should be a clear metric tracked by the social media audit to see if the social media efforts produce positive results.
Moreover, it is important to compare the effectiveness between different social media channels and focus social media efforts on the channels producing the best results.
A useful tool that offers a free 30-day trial is the True Social Metrics Tool. This tool helps to calculate the amplification rate of social media contributions.
Amplification increases when an organization becomes influential in a certain niche. It also increases by having a positive impact on others that have influence. One thing to track with the social media audit is the social media contributions that produce the greatest amplification. When an organization sees how a particular social media contribution creates amplification, they can create similar content in the future to increase the positive results.
If an organization's reach is global, it is important to release new content on social media at the times of day when there is more activity. This is usually in the evenings and on weekends for the local time zone. For global participants, posting social contributions on the local social media sites in the local language is a terrific idea.
Evaluation of the Social Media Strategy
As noted by Optimize Smart, the social media audit uncovers weaknesses in the overall social media strategy by analyzing the following factors:
Clear identification of the target audience
Achievement of quantifiable goals
Preparation of unique, quality content used for social media campaigns
Alignment of social media content with the organization's overall marketing plans
Frequency and consistency of publishing on social media channels
The advertising budget for social media channels to support "organic" promotional efforts
Target Audience
One of the problems with the widespread use of social media is that exposure through social media channels does not target the most beneficial users for an organization's promotional efforts. The target audience needs to be very clearly defined, including such things as age, gender, location, profession, income, lifestyle, purchasing power, buying patterns, and so forth. It is important to learn where the majority of the target audience spends their time participating in online activities.
Because social media is a wide net that may capture all kinds of users, the social media audit needs to focus the analysis on how best to capture the target audience's attention, rather than large numbers of random people.
An example of a tool that is useful in conducting a social media audit is the Facebook feature that shows the demographics and geographical location of Facebook users who like a certain Facebook page. If a company's marketing efforts are concentrated towards a certain age group or demographic from a certain part of the world, getting many likes from others that do not meet these qualifications is not very helpful.
Capturing lots of attention from the wrong kind of Facebook users is a clear indication that the Facebook messaging strategy needs serious adjustment. This is a good example of why conducting a social media audit on a regular basis helps uncover where social media efforts are not effective. Twitter has similar demographic and geographical information tools that are helpful in the social media audit analysis.
Summary
The powerful global influence of social media is too great a trend to ignore. Organizations are encouraged to conduct regular social media audits to determine if the goals and objectives of their social media strategy are appropriate and to calculate a return on investment.
By regularly conducting a social media audit, organizations focus their efforts on social media activity that is the most productive and can more closely align their efforts with the goals of influencing an identified target audience. This strategic monitoring of social media efforts helps an organization stay on track and not make wasteful attempts contacting users that are not in the target audience.