The list of social media sites is constantly changing and growing. The popular features include chat rooms, instant messaging, sharing photos and videos. Some social media systems are designed specifically for mobile devices. It is also now possible to share live video streaming. There is something for everyone in this list of social media sites that are popular.
SEE ALSO: The Essentials of Marketing on Mobile Devices
This is a social media system based on asking questions and giving answers.
Bambuser is an application that allows broadcasters to stream live video from a computer webcam or a smartphone. During the "Arab Spring" uprising this application was used extensively to broadcast video captured by the protestors.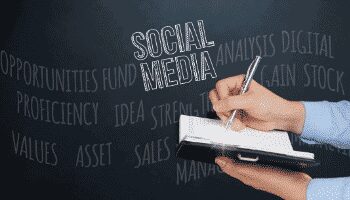 This was a live streaming video system that features debates, interviews, and talk shows. Users interact with either a comment or by streaming live video themselves. Up to four simultaneous live video streams can appear on a split-screen.
(Blab closed down on August 12th 2016)
This is a social media website for moms and parents.
Users go to this website to find classmates from high school or college. It is like having a high school or college reunion online.
The world's most popular social media network has over one billion users. Users create their own web page. They share posts and give them likes. Posts can be photos, pre-recorded videos, and live videos using Facebook Live. Facebook Messenger is the instant messaging system designed by Facebook for use on mobile devices.
Flickr
Flickr is used by over 120 million people and about two million groups to share over 13 billion photos. Users can create photo albums to organize their photos in categories. With a free account, users are able to upload up to 1,000 Gb of photos.
The social network focuses on sharing reviews and comments about movies. You can also buy, rent, and get streaming of television shows and movies.
This social media website provides local search for restaurants, nightclubs, and entertainment combined with user reviews.
Google+ is for organizations, communities, and business professionals that want to do networking for business purposes and increase their professional reputation.
(Google + Closed down in April 2019)
Go to Meeting is a very popular video conferencing system that allows multiple participants on the calls.
This is a system that shares bookmarks and images or photos that went viral on the Internet.
Instagram (owned by Facebook)
Instagram is the easiest way to share photos and videos with friends and family using mobile devices. Twitter users include Instagram links in their tweets on Twitter.
Kik is used to send instant messages on mobile devices. Users can send text messages over the Internet without having to pay any per message fees to the mobile carrier as long as they have a smartphone with an Internet connection. Besides simple text, users can also send emoticons, animated gifs, photos, and videos. Kik is very popular with teenagers.
This is a social media website for music lovers. It allows users to create their own Internet radio station. It has an artificial intelligence feature that makes suggestions of new music to enjoy based on the previous selections of music chosen. You can also listen to the radio stations created by your friends and follow global music trends.
This website is used mostly by business professionals for making business connections. It offers a contact management system and has a questions and answers area.
This mobile application allows a many-to-many live video chat of up to five people at the same time.
This application allows users with a WIFI connection to the Internet to broadcast live high-definition video.
Medium is a place to share your writing with others and read what people publish on the website.
This system is for those interested in sharing financial advice.
This system is used by those interested in exercise, health, and fitness.
Before Facebook existed MySpace was the most popular social media system. It was seriously upstaged by Facebook; however, millions still have a MySpace page.
This mobile app allows users to record themselves making music videos by lip-syncing to their favourite songs. The videos can be edited and posted to the user's profile. Users can follow each other and see what is trending in popularity. Two users can lip-sync to the same music track and their performances can be edited into one video.
This website allows a person or an organization to create a social network. This is great for those who want to build an online community for a specific reason or theme.
Peach came online during 2016. Users can share posts, photos, videos, links, animated gifs, their location, and the weather. There are interactive games available to play.
Periscope (owned by Twitter)
Periscope allows users to broadcast live video using a mobile smartphone. After starting a live video, users can send an instant message to others so that they can watch the live video and interact by leaving comments. The videos can be watched live or replayed later. The videos can be privately restricted to certain users or made public for anyone to see. Users can browse through any of the live broadcasts that are public.
Pinterest allows users to create pinboards of related images to share with others. It is a great website to search for visual items such as foods, flowers, fashion, interior designs, and photos from locations around the world. Pinterest has over ten million monthly users.
Reddit allows users to communicate about topics they are interested in discussing. Users can make comments, add photos, and add videos. Some of the Reddit threads are from famous people who interact with their fans. The comments can be voted up or down by the Reddit users with the most popular comments appearing on the first page of the thread.
Users to share photos and videos with followers and friends on Shots. The system does not allow comments or likes on the post, which makes it more comfortable for those who do not want to be rated by others. The most popular use of Shots by users is posting a talking selfie. There is also person-to-person chatting.
Skype is a VOIP service that offers video conferencing with multiple participants and live video chat.
Slack is useful for group collaboration in the workplace. Users are kept up-to-date with a project and can add contributions to advance the collaborative efforts. It has real-time messaging including the integration of video chat. It is good to use when the project's team members work in separate locations.
Users of SnapChat can share photos and short videos with others using mobile devices. These are called snaps. They automatically delete themselves a few seconds after being viewed. These snaps can be share with a single person, multiple people, or offered publicly through a feature called stories.
This social network is for those who want to share music or sounds that they personally recorded or podcasts they make. There are lots of remixes and covers available to share and listen to. SoundCloud tracks what is trending and allows users to create and share playlists of their favourite tracks.
This system is used by those who want to help each other lose weight.
This mobile app allows users to broadcast live video and watch the streaming videos of others in real-time. Viewers are able to save short clips of the videos of 15 seconds each and edit them together to make a highlight composition video. These videos are available for replays for 24 hours.
This system is used by those interested in fashion and sharing shopping tips.
Swarm (owned by Foursquare)
With the Swarm mobile application, users can locate their friends, see where they are on a map, chat, and make plans to meet up. There is also a Swarm interactive game that allows users to win prizes.
Tinder is an application for those looking to find a date in the local area. People send a like to someone they are interested in meeting and if that person returns the like they can start a private chat.
Trello is great for collaboration. It allows a user to create boards, cards, and lists to organize projects and prioritize items in an easy way.
Tumblr is a popular system to use for blogging with lots of images. Users can follow each other, like blog posts, and reblog the posts.
Twitter is for micro-blogs of up to 140 characters that can be read by those who follow your hashtag account. You can also read the tweets of others and re-tweet them. Tweets include news, gossip, and celebrity updates.
Viber is a messaging app that works on all platforms and mobile devices. Viber has video chat tool with digital stickers that can be shared.
Vine (mobile app owned by Twitter)
Vine is for sharing short videos using mobile devices that can also be embedded on websites or shared as a tweet on Twitter. Vine is very popular with teenagers.
Whatsapp (owned by Facebook)
Whatsapp is a cross-platform application used to send and receive instant messages, voice messages, photos, and videos. The application uses the Internet connection, which means the users avoid any SMS text message charges from the mobile phone service. Messages can be sent to an individual and to groups.
Yik Yak
Yik Yak focuses on creating local community interactions with an emphasis on high schools and university campuses. The mobile app allowed users in a local area to make anonymous posts and reply anonymously. Posts are voted on for popularity.
(YikYak closed down on the 28th April 2017)
YouNow has a video chat tool. Users can broadcast live, join communities, and chat with each other.
YouTube is the second most popular website after Google. It has films, television shows, and video blogs (vlogs). Popularity is tracked by users' views. Users can usually leave comments about the video content.
Popular Social Media in Different Languages/Countries