What is Google Play? Google Play sits at the heart of preinstalled Android apps, management of universal payment options and the source for a world of content, games, and popular apps. The good news? There are ways to add your presence…and enjoy all the benefits this brings.
Google Play is a source for the latest apps and content from Google's enormous curated and managed library. This library is open for additions from the public: business owners can sell content they have created, or raise their visibility by submitting useful content and apps which drive potential customers to them. You can, too, using our services to develop products to submit for maximum effectiveness.
IN A RUSH?! Click for our <90 second snapshot
Content on Google Play
The service provides access to extensive content including entertainment, educational materials, news, video games for Android, and apps from photo editing to online chatting and shopping.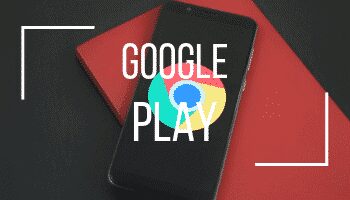 Music

Books

Movies and TV

Games

News and Magazines

Apps

Google Play Music
Google Play Music provides access to over 40 million songs and other tracks. The content in the music library includes popular music, spoken word such as comedy, and other audio content.
To understand how to make the suite of FREE Google tools, and more, work even harder for you see our archive of QUICK READ digital tools expertise here.
Google Play Books
Google Play Books offers over five million titles in ebook and audiobook formats for purchase and downloading. These include popular fiction and non-fiction titles by well-known authors, technical titles, education books and other ebook content.
Play Movies and TV for Google
Like other competing services, Google Play Movies and TV offers classic movies and TV and new releases for purchase or rent. As with other Google content services, a big advantage is integrated access using Android apps and Google's purchase options. Your Google Play Account holds your purchases and preferences and is based on a standard Google Account.
Google Play Games
Google Play Games provides a large number of free and cost-based downloadable games for the Android operating system including educational games, driving, shooting, multiplayer, and skill-based entertainment.
News and Magazines for Google
Google Newsstand provides single-issue and subscription-based access to magazines, newspapers, and single articles including most major titles and many other media covering news, travel, food, sports, and other popular topics. They can be downloaded and saved for later reading.
Google Play Purchasing Methods
Google remembers purchase methods such as credit cards and PayPal in a secure Google Play feature, for use with individual purchases and subscriptions. Both primary and backup methods can be stored, changed, and deleted as desired.
How Purchases are Saved and Restored
When you purchase Google Play apps and content, the system associates these items with your Google account. If you change devices (for example, upgrade your phone) or wipe your device clean and reload, Google Play will be ready to reload your device with your favorite apps and content.
Is it Free to Use Google Play?
The Google Play app is free to use and included with the Android operating system as installed on most devices. Apps and content distributed by Google Play, especially third-party ones, may have a cost to use or download. Google, in some cases, charges third-party content and app creators to use Google Play to distribute their products.
Selling Your Books and Magazines on Google Play
Google is accepting a limited number of publishers who can distribute their digital books and other written content through Google Play. The content can be free, have a one-time cost, or in cases such as magazines, users can subscribe for a periodic charge.
Providing Access to Your Music and Videos on Google Play
Musicians and music producers can make their work available for distribution or streaming through the Google Play artist hub. Use our video production services to add multimedia to your app or website and reach out by Google Play in this high-impact medium. Voice content such as comedy and podcasts may also be included in Google's library.
Share or Sell Your App
Do you have a clever idea for an app? Do your customers need a convenient way to interact with you, access their accounts, or place orders? Maybe just a way to drive traffic to your mobile website? A customized app can get your name out there, help your customers, and who knows, maybe catch on and "go viral," but more importantly keep people connecting with you.
Basic software development doesn't have to be expensive, and it gives you a place on home screens to keep you in the front of people's minds.
Adding Apps and Content to Google Play
Google provides developers with access to the Google Play marketplace conditioned on certain fees and app or content review requirements, including security checks. Check with Google for the current terms and conditions.
Monetising Google Play Content
Google Play provides free access to some apps and content as well as one-time fees for certain apps and downloadable content. In addition, some apps and content can require periodic charges through the subscription services in order to receive continued access or updated content.
What Do You Get with Google Play Subscription Services?
Subscription services from Google Play make a regular charge to your account to maintain access to content or to continue receiving new content such as a newspaper or magazine. This allows you to "rent" music and keep streaming services active, or maintain access to an app. Services can be suspended or canceled using Google Play.
What is Google Play Protect?
This service from Google scans apps in the store for malware, and also performs scans on your device to detect any security issues. It also provides remote "lock and wipe" capabilities to protect lost or stolen devices.
What is Google Play Services?
Google Play Services is a support service which helps update apps and Google Play apps. It manages authentication services, contacts, privacy settings, and location-based services. It enhances apps in a variety of ways including offline use and gaming. Without Google Play Services, some apps may not function.
Summary: What Is Google Play?
There are many answers to the question "What is Google Play?". Most of all, it is a major part of app and content distribution on the Android operating system on smartphones, tablets, and other devices and to some degree also on Chromebook laptops.
Google continues to upgrade and enhance this essential part of the Android experience as important apps and features are added.
Our FREE ProfileTree knowledge archive… Google Analytics | Google Link Builder | Google Pagerank | Understanding Google's algorithm | How to improve your Google ranking | How to rank on the first Google page | How to use Google's Adwords
Unmissable QUICK READ What Is? guides… Google Advanced Image Search | Google my Business | Google Search | Google Ranking | Google Drive | Google+ | Google sheets | Snapchat | App | Facebook | Corporate Strategy | Black Hat SEO | Google Hangouts