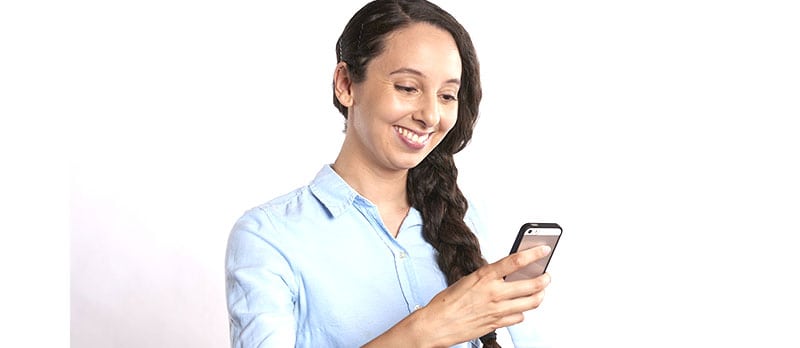 Content creation is a mystery to some. Just like a blank canvas is to an artist without inspiration or an empty page is to a writer with writer's block, digital content creation is now part of the creative club. But it doesn't have to be a mystery. It can be an exciting, colorful, thought provoking process if you let it. According to CoSchedule Blogger, Jennifer Bourne, "the problem with most small businesses face isn't creating amazing content, it's creating amazing content consistently and sustaining it over time."  She continues to explain that valuable, relevant, quality content that takes time, effort and knowledge is usually handled by the same staffer who is responsible for a variety of other, more important things.
You need a content creation plan. So let's get planning with these four marketing "call to actions."
1. Attract The Right Audience:  Attracting the right audience to a website is more important than just anyone stopping by. Who are the "right people and how can they be reached? After all, happy leads become happy, loyal customers. Ideal customers or buyer personas is a description of what an ideal customer. Their demographics, likes, dislikes, goals, dreams, and so on. It is the person or the persona you created your products and services for. Here some common content creation tool to attract the right audience:
Blogging:  A blog is the single best way to attract new visitors to your website, A blog is a website consisting of entries, or posts similar to a daily journal. Blogs usually include links intended to increase user interactivity. You must create educational, valuable content that speaks to your target audience so they can find you. Blog posts must be entertaining, consistent and current. Blogs can feature one writer or multiple writers.
Website Pages:  A website is  the face of your company, many times a new customer's first interaction with you. So like any first impression, spend time getting it right. Create an attractive, easy to navigate website that will appeal to your audience and make them want to stay, look around and turn into a customer. Attractive graphics, page speed, well designed links, current photos, easy to read fonts and of course engaging content are all components of a well done website.
SEO:  Search Engine Optimization sounds scary but what's scary about it is if digital content creation doesn't have it. The first thing a potential customer does when looking for something is go to their favorite search engine like Google or Chrome. The descriptions you use for your company and products are keywords that the search engine uses to help the user with their search. It is wise to spend time gathering your industry's keywords and using them in all marketing content. Sites like SEMrush will help fine tune keywords.
Social Media Presence: Get social and stay social. Social media offers businesses a huge opportunity to reach current and potential customers with their digital content creation. Facebook, Twitter, LinkedIn and others are valuable platforms to share tips and trends about your industry, use links to your blogs and website, invite your followers to share your information with their friends and to keep your presence in newsfeeds. Getting to know each platform and who is using them is important to the content you share. Consistency is also important.
2.  Get SMART:  Once you've established who you are marketing to, it's time to get smart. The SMART goal outline is perfect for helping with content creation:
Specific:  Create specific inbound marketing goals so the entire team is working toward a common goal.
Measurable:  Keep a record of what content is successful and what content wasn't. Track the money and time spent on campaigns and then review it to see what worked and what didn't.
Achievable:  Set goals and expectations that are achievable based on your staff, budget and timeframes and celebrate when they are met.
Relevant:  Set goals that are in line with the entire company's vision and are relevant with what is trending in the industry.
Timely:  Create goals around a specific time frame, keeping customers in mind, the amount of time to reach the goals and complete the campaigns.
3.  Get Responsive & Mobile Friendly: If your website isn't mobile friendly, or readable and useable on all sizes of mobile devices then make arrangements to get it done as soon as possible. More people are using their mobile devices, smart phones and tablets to do business than ever before. Three reasons you must have a website with responsive design are:
You're Losing Business:  In a recent survey, 61 percent of visitors to a website were likely to leave if a site wasn't mobile friendly. If you still use only a standard website that doesn't feature responsive design, your customers are finding and buying from companies websites who are. Customers, especially the younger Millennial generation are on their mobile devices for almost everything and that may include searching for you.
Your Customers Expect It:  Updating to a mobile friendly website proves to  your customers you are on trend and current. It doesn't matter if you sell online or not. Customers have certain expectations with company's they do business with and since a website presence many time is their first impression of you, what your website looks like, what content it features and how easy it is to use, can make or break converting a visitor to a customer.
Google Will Penalize You:  As the world continues to go mobile and be everything on the go, and more and more of our daily activities rely on a handheld device, it is imperative that websites are responsive to all different sizes of screens.  Google's goal is to increase search traffic, and those with responsive websites will be rewarded by getting listed higher in searches. Those websites that aren't will be ranked lower or not at all.
4.  Use Creative Call To Action:  Call to action(CTA) buttons are one of the most important components of your website. A great CTA button can direct users, get them to take a desired action, improve conversion rates, and assist your website achieve its objectives. Visual cues are common in today's marketing world and the button needs to stand out. It's almost intuitive for them to recognize clearly marked action words (verbs) so they can easily navigate a website and get where they want to be. Buttons with  call to action verbs like, "Call Now," Click Here For a Free Recipe," Sign Up for Our Emails and Save," and Read Now to Learn More." Here are a few questions when designing a call to action button.
Text:  Is the call to action clear, create a sense of urgency, short and to the point and communicate value?
Size:  Is the call to action button easy to find and recognizable as a call to action button and is it mobile friendly?
Placement:  Is the call to action button is a place that makes sense for the visitor to take action?
Color:  Does the call to action button stand out, have ample white space and feature a tried and true color? Research indicates that green and orange get more clicks than other colors.
Say Thank you:  Thanking customers for visiting your website but especially for buying something from your website may the extra something that gets customers to come back again and again.  Creating  gratitude leads to more overall success in any business. Research shows that customers spend more and employees accomplish more when they feel appreciated by being thanked regularly. Some thank you ideas are a thank you email with coupon for a future order, invite special customers to a customer appreciation day, ask them for a review of your service or through social media by liking and sharing their posts and creating special thank you events.