What is outbound marketing? You might know it as direct marketing, interruption-based, marketer-driven or push marketing but the most important factor is the fact that the marketer initiates the conversation by sending out a message to an audience.
In short, the outbound marketing message is sent through very direct techniques including the likes of direct mail, cold calling, billboards, exhibitions, email or advertising.
The most important question: how to make outbound marketing work for your business? Let's take a closer look…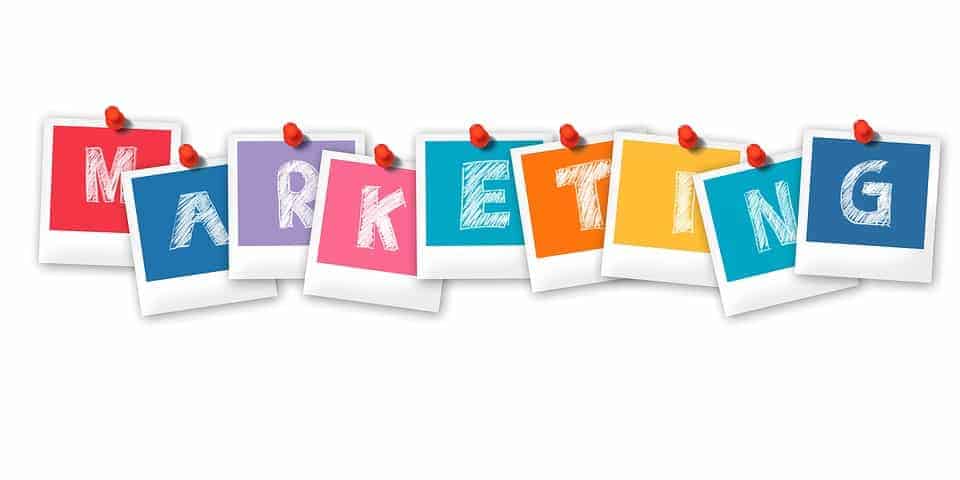 Essential Types of Outbound Marketing
TV/Radio
Television and radio might be old school but it is still relatively expensive. Your message will reach a very large number of people.
Direct Mail
Over the years, direct mail has seen a transition for the better. It now includes informative content as well as the products being marketed. While marketers still send brochures and postcards, they're taking time to check who to send to and when (especially with the arrival of GDPR). If used correctly, direct mail can be highly responsive and drive top quality leads.
Email
Email campaigns, where you have permission to contact the potential/ existing customer and a strong message, can still reach prospects for further sales.
Exhibitions & Trade Shows
Attend relevant trade shows and public displays where you get to interact with prospective customers and network with business partners for a chance to put your products and services out there.
Cold Calling
In cold calling, a salesperson calls or visits a prospect who hasn't shown any interest in the products and services being sold. Despite the Information Age, cold calling can still be an effective tactic (depending on the product).
Print
Print advertising requires you to buy a space in the print media such as magazines and newspaper to advertise your products. Can still be expensive but some prices are falling.
Press Releases
Although old school, press releases are still effective at getting the word regarding your brand, a new product or service on offer out there. A press release is only as good as the writing and should, ideally, be carried out by a professional.
Billboards
Billboards are powerful tools for directing customers to your local business. Big brands with easy to remember URLs can also benefit from billboard messages and graphics even if they don't have local establishments.
Outbound Marketing vs Inbound Marketing
Inbound marketing is the opposite of outbound marketing as outbound marketing is marketer-driven while inbound marketing is consumer-driven.
Inbound marketing is consumer-driven in the sense that the consumers can look for you whenever they need you. Examples of inbound marketing tactics include the following;
Blogging

Email opt-in marketing list

Paid advertising

Earned social media, etc.
Reasons to Integrate Outbound Marketing
Inbound marketing has gained massive popularity among marketers with most of them ditching outbound marketing believing it is dead BUT it can be…
Super Scalable and Flexible
For inbound marketing to yield tangible results, it takes an average of three to six months. And the duration may extend if the marketer fails to implement the strategies correctly. Outbound marketing can fill out for the time taken by inbounding marketing.
Offers Better Control Over the Future of a Sale
With outbound marketing, you reach out to the prospects without first evaluating them. That also leaves you an opportunity to customise the message, so it highlights the message to the prospects in question thereby keeping you ahead of the competition.
Direct Marketing for Fast Delivery
Marketers can implement outbound marketing tactics at great speed. You're free to engage more marketers, outsource cold calling and invest in sophisticated software to increase the number of leads. Inbound marketing requires that you invest more time to speed up and scale.
Branding with Outbound 
Sure, inbound branding is highly effective when it comes to branding, but it's still possible to create good traction for your product using social media and without inbound marketing strategies.
For instance, instead of using content marketing to attract prospective buyers, create a product then provide direct demos.
Besides, send useful information to direct leads with the product or service on offer incorporated, and a good number might start responding to your messages.
Join the Competition
While still not so prevalent in this digital era, several B2B companies are using direct marketing efforts to reach their audiences. As surprising as it may sound, a good number of people rarely opt-in for email lists and want to be targeted directly.
It'd be a disservice to your business if you let this category of people who value direct marketing go untapped. Therefore, if you want to gain a competitive edge, incorporate these outbound marketing tactics into your promotional efforts.  
Five Ways to Supercharge Your Outbound Marketing Efforts
First off, outbound marketing is not dead. In modern marketing, the conventional wisdom tells us that outbound marketing is dated, saturated and no longer functional.
BUT lets think again! With outbound you can:
Prove You're An Expert
Instead of being a generalist, strive to become a leader in your chosen industry. That means choosing a single niche and devoting all your efforts and resources to it. 
With that, you're sure to reduce the number of competitors while at the same time demonstrating your expertise on the subject matter to your prospects.
Select Your Marketing Medium Based On Your Demographics
Gone are the days when you create your PPC ads based entirely on desktop use. Recent stats reveal that in 2018, 52.2% of the total website traffic was generated from mobile phones, a slight increase from 50.3% the previous year.
Today, most internet users and your prospects visit a website or a landing page through their mobile phones and tablets. In the light of that fact, you must take your time to research what platforms your target audience is using and dedicate most of your marketing resources to it.
Be Unique & Creative
If you continue using the same beat-up strategies that are old and uninspiring, the chances are that you'll also see reduced results in your outbound marketing. Stop pasting logos on someone else's marketing messages and strive to stand out by using all the venues you have at your disposal.
Create then incorporate video and funny, compelling images into your content and marketing messages for a lasting impression on your prospects.
Regardless of the mediums you use – billboards, print, PPC and video marketing – don't be afraid to tell your story! Craft the message you want to communicate and know how to get it to prospective customers.
At the same time, expand your mindset and do more than direct email, email blasts and trade shows. The secret to killing it in outbound marketing is to think outside the box.
Quality Matters
For a moment, take a break from focussing on ROI, the percentage of response, the number of leads and traffic to a website. Take your time to create compelling content that not only takes direct marketing a notch higher but also catches your audience by surprise.
Focus on providing pure value, and you'll be rewarded with a high number of high converting leads and an impressive ROI.
Combine Digital and Traditional Tactics
There's a notion that outbound marketing is only print. Yes, maintain some aspects of traditional marketing tactics but incorporate digital marketing, find the overlap and you can win with both.
With digital marketing, your business has even more effective mediums and opportunities for disseminating your marketing messages. Don't limit yourself!
Five Ways to Blend Your Inbound and Outbound Tactics
There's no denying inbound marketing is the major trend in this digital age. But the truth of the matter is inbound marketing is making a resurgence. So if you want to gain a competitive edge, consider intermarrying inbound marketing and outbound marketing techniques.
Here's how:
Create Laser-Targeted Content
Invoke highly personalised experiences throughout your content. Whenever they interact with your brand, the prospects want to feel like you're speaking directly to them. Address their interests, needs and capture their pain points and you'll earn their attention.
Balance Both Sides of Earned & Paid Social Media
Since organic social media reach is on the decline as the platforms focus on introducing new and more paid options, you should be moving with change. Keep implementing new tactics for reviving organic social media growth while setting aside budgets for paid social media reach.
Make Skilled Salespeople Part of the Team
Outbound marketing isn't everyone's strong suit. Hire a group of salespeople with excellent skills in human interactions so they can establish trust, listen and close the deal.
Your salespeople should follow-up on the customers' interactions and handle the leads that are yet to be sales qualified, then move them down the funnel with the aim of converting.
Avoid Being Too Salesy
Traditionally, outbound marketing – particularly using email and direct marketing – were too salesy. Understand what your customers want to hear and personalise the emails and direct mail messages. 
People hate being sold to! 
Pull It All Together
If you want to achieve success from your inbound marketing and outbound marketing efforts, then you should set up a process to measure your performance. Take advantage of the tools available to track the success of your efforts.
Define your goals/objectives and then connect the related marketing resources such as blog posts, emails, social media posts, Search Engine Optimization, landing pages, paid search, etc. so you can measure how much you've achieved.
Summary: Outbound Marketing…the Bottom Line!
Inbound marketing has become, without a doubt, the most popular marketing strategy among most digital marketers.
But if you want to reach new audiences and meet your revenue goals, inbound marketing can't exist in isolation.
Success in marketing can come from integrating both the inbound marketing and outbound marketing strategies so they can work alongside each other.
Good luck!
Our FREE ProfileTree knowledge archive… 4 Best Online Digital Marketing Courses 2018 | How to get into Marketing? | Video Marketing | Marketing Qualifications | Viral Marketing | Online Affiliate Marketing | Online Marketing Tips | Online Marketing Consulting | Online Marketing Plan
Unmissable QUICK READ What Is? guides… eMarketing | Display Advertising | Affiliate Marketing | Digital Marketing | Creative Strategy | Influencer Marketing | Guerilla Marketing | Video Marketing | B2B Marketing | B2C Marketing | Mobile Marketing | Content Marketing | Competitive Analysis | Copywriting