What is Google Drive? If you have a Google or Gmail account, you already have access to Google Drive too. Essentially, Drive is Google's cloud-based file management system. We'll cover how exactly this works a little later.
First though, it's worth considering the alternatives. That is, most people simply store and organise their files and folders in the file manager on their desktop. This is kind of the default way of doing things.
As we'll see, Google Drive offers a range of benefits that local hosting cannot. However, there are also certain drawbacks. As such, it's important to have a sound understanding of Google Drive before you make a decision.
Let's start by looking at the basics.
What is Google Drive?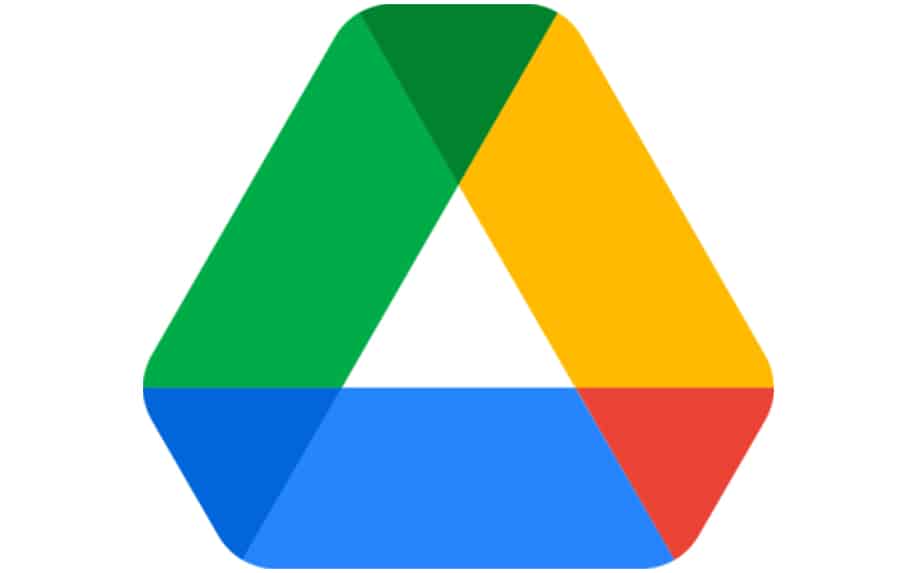 Google Drive is part of the suite of Google apps. The Drive allows you to store documents and files in the Cloud. The basic Drive is free to all registered Google users and allows you up to 15 gigabytes of free storage.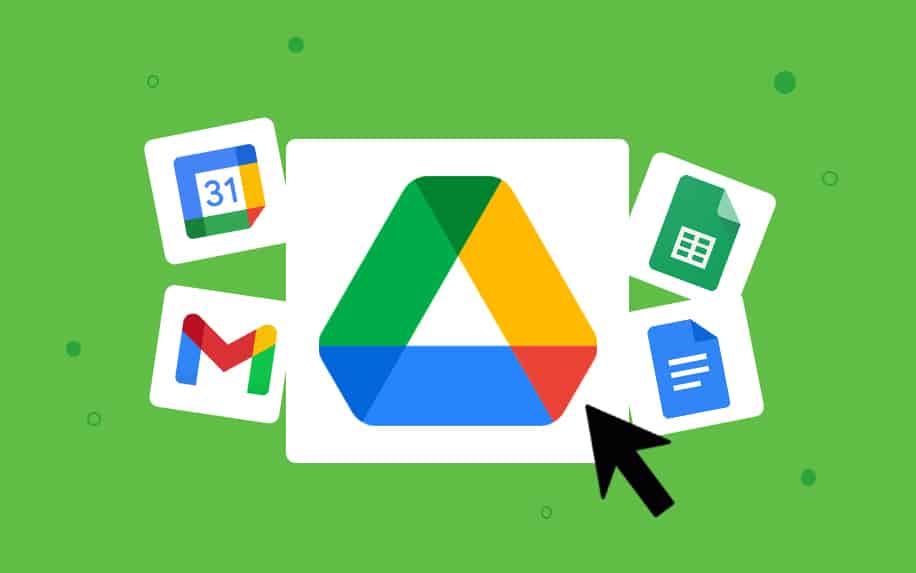 You can upload documents to your Google Drive and share them with friends, family, and even co-workers. You can set the permissions so that your Google documents or forms can be edited by those who have access to the file.
The document can also be locked so people can only view the document and not edit it.
What is Google Drive App?
If you have a smartphone, you can install the Google Drive app, too. Snap a pic, edit it, save it to your Drive, and share it with important people. Jot down notes at the company meeting on your tablet, save it to your Google Drive, and share it with co-workers.
Find the Google Drive app in the Play Store. It is free to download and install. But check your pre-installed apps, too. It may already be on your phone especially if you have other Google apps pre-loaded.
For desktop users, Google Drive is accessed through what's known as a web app. This essentially means that you access your files and folders through your web browser, but the files themselves are hosted in the cloud.
What is Google Drive Used For?
How many times did you create a document on your laptop at home, but want to pull up the document at work? Not only can you share files with other people, you can access your Drive on any computer anywhere when you log into your Google account.
What you use your Google Drive for is entirely up to you.
Backup files,
Share project plans between co-workers,
Send a grocery list to your spouse,
Edit documents,
Create shareable forms and spreadsheets,
Notify collaborators when a change is made to a document,
Share images while avoiding social media.
One of the main benefits is not needing physical media to transfer documents, or carry them around with you when you're on the go. Instead, Google Drive allows you to access all of your files on any device with an internet connection, simply by using your Google account.
How to Use Google Drive
If you want your very own free cloud storage, begin by creating a Google account by clicking here. You must be connected to the internet to access your Drive, login to Google, or to share your files.
You need to provide some basic information, but registration just takes a minute.
Next, go to Google.com. In the upper right corner of the screen, you will see a small grid of nine boxes. When you hover over this grid it will say Google apps. Click here. In the pop-down box, locate and click the colourful triangle icon labelled "Drive".
Your Google Drive will open.
In the left-hand column, find the big button labelled, "New." The Drive will walk you through uploading your first files.
Files that are shared with you by others and those that you are sharing will all appear in the centre of the screen. Click on any file you wish to see.
To edit the file, simply type in the field just like you would with your word processing or spreadsheet software.
Other people who share the file with you will see your edits in real time.
Who Can See My Google Drive?
Nobody can see or control your Google Drive except those with your Google account login information. Each file in the Drive will have its own privacy settings.
Your Drive may also contain docs, sheets, or slides that your friends have shared with you, but your friends will only see the files they have permission to see or change.
How to Share Your Google Drive Doc
Once your file is uploaded into your Drive, you will want to open it using Google Doc, Google Sheets, or Google Slides. When it is open in Google, click on the bright blue button in the upper right corner that says, "Share."
Once you name the file, a dialogue box pops up that asks you which email addresses you wish to share it with. Your friends will receive a notification with the link to the doc. They just have to click on the link to gain access to the sheet.
If you want to share the file without emailing, click on the, "Shareable Link" button in the top right corner of the dialogue box. You can also set a file so that anyone with a certain email domain can access a file, for instance your colleagues.
A new box will appear. There is a drop down menu where you can set view, edit, or comment as an option for those with the link. Copy and paste the link to share it with friends.
If you click on Advanced Options, you can return the file back to Private Only.
New files are always created with the privacy restriction on. You must always adjust the settings on each file to share.
What is Google Drive Backup
You can also use your Google Drive as an automatic backup system for your laptop and cell phone. Remember that the free Drive only offers 15 GB of storage, so if you want to use the Drive to back up photos, music, and even apps, you may have to purchase a larger drive.
It is recommended that you use the Google Photos app to maintain your pics. In order to get your Backup to work, you will need to download the Backup and Sync app here.
You will select which folders and files the Google Drive should watch for changes. Anytime you make a change in the selected file folders on your laptop or phone, Backup will send a new copy to your cloud Drive.
It will replace the old file, so you don't end up with multiple copies of the same file.
On your smartphone, your Google Apps and text files can also be backed up. In your Backup and Sync app, you must select how often you wish the program to look for changes to your selected files.
Schedule Your Backup
If you have limited internet speeds, you may not want your files to back up while you do other things, like to stream your favourite YouTube shows.
Backup allows you to choose when it will send files to your Drive. You may also require Drive to have a secure WiFi connection or to use only your home network when uploading files to protect your data usage and privacy in public places.
Once the Backup and Sync settings are in place, you will never need to remember to backup your documents again. The program will always have a current file available to be accessed in your Drive.
Why Do I Need An Automatic Cloud Backup?
Whether you use your computer or device for work, school, or just for fun, there are files that you never want to lose. Hard drives fail. Phones fall into fountains. Tablets get run over. Accidents happen.
You will almost inevitably forget to run a backup on your own at some point. You might also lose the thumb drive that you call your backup. Somebody could decide to destroy your computer, or you might spill your coffee over your laptop.
Using Google Drive Backup guarantees that your most valuable files are always accessible and safe. You just need to login on a new device and your files are all able to be downloaded and accessed without any fuss. Drama over.
Google Drive Sync: What Does it Do?
Okay, so Drive is completing an automatic backup for your important files. What does the Sync part of the app do?
It will send the same copy of a file that is Synced to all the laptops, smartphones, and tablets you have registered as part of your Google Drive system. You can start working on the spreadsheet at home, save it to Drive and mark it to be Synced, and then Google will update the matching file on your computer in the office.
You won't have to access your cloud storage in order to see the latest version of the file when you get to the office.
This is super convenient if you tend to work during your daily commute on your phone or tablet. Or if multiple people are all working on the project from different locations. The most recent version of the project will always be accessible, no matter where you might be located.
Sync is Not a Good Backup
Your backup files should not be marked for the Sync option. If the synced file is deleted on any of the connected devices, it will also be deleted from the backup. Your synced and shareable files should never be saved in a folder that is marked for backup.
So, what is Google Drive? By now you should have a clear answer of what Google Drive is all about, and the benefits that it offers. More articles to check out:
WordPress SEO with Yoast: The Ultimate Guide
WordPress.com or WordPress.org? Your One Stop Guide to Choosing
Must-Have Digital Tools: The DEFINITIVE GUIDE
WordPress.com or WordPress.org? Your One Stop Guide to Choosing
Rather than storing and organising all of your files on your computer's hard drive, a cloud-based file management system offers you additional flexibility, portability and reliability. This makes Google Drive the choice of personal and professional users alike.