If you're a business owner, you've heard over and over how important social media marketing is to your brand. Understanding what it is and what it isn't can assist in making the right decisions that will impact your online presence. Social media marketing is how your team gets traffic and makes your brand visible using social media platforms.
Certain fundamentals or "laws" apply to social media marketing to help maximize your efforts and increase your online presence. Knowing these laws will help build a strong foundation for your brand, audiences, and bottom line. Here's what you need to know:
You must listen to your audiences and step away from a promotion mindset. In order to successfully deliver content that will keep them engaged, you must participate in conversations and find out what is important. This will help you create content that adds value to your messages, which helps your audience value you.
Operating as a niche area can help you gain more traction than if you were all over the place. You should have a focused social media strategy that will give your brand visibility without going too far.
Quality, not quantity. When dealing with social media, it is more beneficial to have engaged and active customers than customers who are stagnant and unresponsive.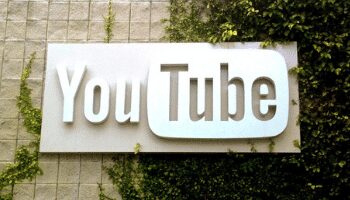 Getting a large social media following takes time and patience. It does not happen overnight but can give you the visibility that will grow over time. It is important to realize this is an ongoing process that will reap great rewards if your team remains diligent.
When you deliver quality content to your audience, they will appreciate the gesture and reply by sharing that content with their audiences too. This is a perfect way to gain new followers and position yourself as a trusted industry resource with people and in search engines.
Working with online influencers with a huge following can help your cause. They have built audiences that listen and respond. When these influencers pass along your information, their networks will expose you to additional audiences that will help in gaining traction.
It is important to have value-added engagement. This means creating content that is interesting, building relationships with influencers and your audiences, and taking the time to nurture those relationships.
The Law of Acknowledgement
When your audience speaks, it's up to you and your team to listen. Acknowledging those people that have reached out to you helps humanize your brand and provides authenticity.
Social media is an engagement tool. When building relationships with your audience, you should acknowledge others and talk about something totally unrelated to your company. This demonstrates that you are not on social media just to gain followers and customers, but you care about what is happening in the social world.
Now that you know what's important, you should understand the benefits of social media marketing. When done correctly, you gain brand recognition, improved brand loyalty, additional conversion opportunities, higher conversion rates, brand authority, increased traffic, lower costs for marketing, and better search engine rankings. When this is accomplished, you have enriched customer experiences and improved insights into what your customers want and need.
This is a lot to digest, and social media marketing is something that is continuous. As a small business, it may be in your best interest to solicit assistance from social media marketing companies. Social media marketing companies handle the social media interactions of your organisation, provide analytics on your progress and give your marketing team an opportunity to focus on other aspects of your digital marketing strategy.
Cost ramifications of hiring a social media marketing company
Outsourcing your social media marketing tasks can vary depending on how many platforms are engaged, the manpower needed, and the size of your organisation. The costs range from $1,000 per month to over $20,000 per month or more. Keep in mind these figures are based on a comprehensive suite of services and can be tailored to fit your needs. For example, if you wanted a social media marketing company to handle your Twitter feeds, that could be a lot cheaper than if they were to handle your Facebook, Twitter, and YouTube accounts.
Because Facebook and Twitter are huge social media engagement tools, the prices associated with having a firm handle this could be beyond your current budget goals. When considering whether or not this is an option, your marketing team should factor in between 10-20% of the total ad buy in your budget. This is a realistic expectation, but it could be possible to negotiate a lower fee.
Do social media marketing companies actually help businesses?
The answer is yes. If it is a reputable company that has the manpower to accomplish your goals, you can focus on other details of your marketing strategy and work in conjunction with the social media marketing company for added results. There are reputable social media marketing companies that have proven techniques to help you capitalize on the social media space for your brand.
How to choose the right company
Choosing the right social media company is important. A few things should stand out when determining the company that can meet your needs. Here's what you need to look for:
A social media marketing company should have a good reputation with stats to back it up. They should have a great social media presence to help you evaluate whether or not it is worth your time and money.
A good social media company will be able to give you updates at any given time. They should have goals and objectives and be able to hit those benchmarks with proven results and reports.
The company should be able to identify when you need paid advertising and where it needs to be.
There is no cookie-cutter blueprint for social media. Every business is different, and every business has specific needs. The company should be able to develop a plan that will get your brand the visibility they need.
Consistent monitoring and engagement
The company should have specific plans to monitor your social media and respond to your audience when they need to. They should also have an engagement plan in place for your brand to interact with others.
The company should be able to help your following grow. Every post should have a targeted approach to help boost your online reputation and increase your following.
The company's overall social media marketing plan for your organisation should ultimately focus on helping you make money.
Is a social media marketing company the right step for your business to take? If your marketing team does not have the right resources and manpower in place to successfully grow your online presence, this should be a consideration. Working with the right company that will make it worth the investment is the first step to success. Reach out to our digital agency team, and we will be able to help provide campaign services or training to help improve your overall digital strategy.